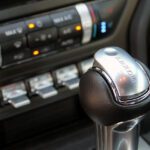 How to Check Transmission Fluid: A Comprehensive Guide
16 August 2023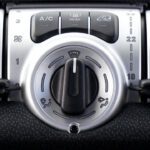 Car Cooling System: Keeping Your Engine's Temperature in Check
22 August 2023
Whether you're embarking on a long road trip or just heading to work, ensuring your vehicle's safety is of paramount importance. A thorough vehicle safety check not only protects you and your passengers but also contributes to the longevity of your vehicle.
In this comprehensive guide, we will walk you through the essential steps of conducting a detailed vehicle safety check, providing you with the knowledge and confidence to hit the road worry-free.
Why a Vehicle Safety Check Matters
A vehicle safety check is not just a legal requirement in many places, but it will also contribute to your overall safety on the road. By conducting regular inspections, you can identify potential issues before they become serious problems, reducing the risk of accidents and breakdowns. A well-maintained vehicle not only keeps you safe but also extends the lifespan of your vehicle.
Before You Begin Your Vehicle Safety Check: Gather the Essentials
Before diving into the vehicle safety check, gather the necessary tools. You'll need gloves, a torch, a tyre pressure gauge, a jack, and basic hand tools. Having these essentials at hand will make the process smoother and more efficient.
Under the Hood Inspection
Start your safety check by popping the hood and examining the engine compartment. Check the engine fluids, including oil, coolant, and brake fluid. Low fluid levels could indicate a leak or other issues that need attention. A weak battery can leave you stranded, so Inspect the battery for corrosion, clean terminals, and secure connections. Assess the condition of belts and hoses for any signs of wear or damage that might lead to a breakdown.  If your battery is older, consider having it tested or replaced.
Tyre and Wheel Examination
Your tyres are the only point of contact between your vehicle and the road, making their condition crucial for safety. Check the tyre pressure using a gauge, and ensure they're properly inflated according to your vehicle's specifications. Inspect the tread depth – worn-out tyres can reduce traction, especially in wet conditions. Evaluate wheel alignment as well, as misaligned wheels can lead to uneven tyre wear and handling issues.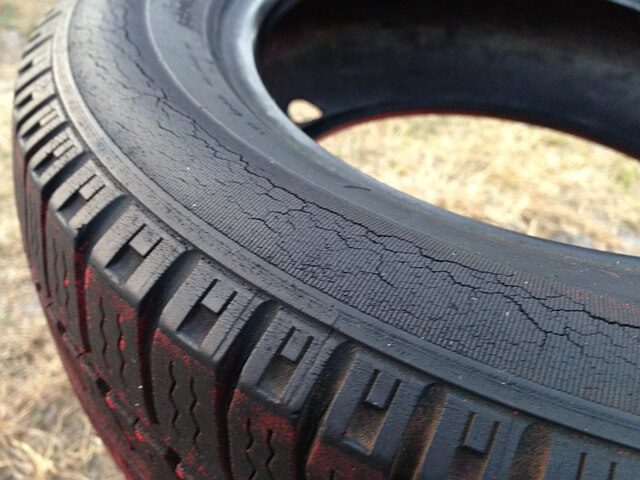 Lights and Signals Assessment
Proper lighting is essential for visibility on the road. Test all the lights on your vehicle, including headlights, taillights, brake lights, turn signals, and hazard lights. Replace any burnt-out bulbs immediately. Working lights not only help you see better but also ensure other drivers can see you clearly.
Brakes and Suspension Evaluation
Brakes are a critical safety component and are your vehicle's lifeline in emergency situations. Test both the handbrake and foot brake for responsiveness and effectiveness - they should engage smoothly without any squeaking or grinding noises. Also, have someone check your brake lights while you press the pedal.  Additionally, assess the suspension system for smooth handling and minimal bouncing after bumps. A well-functioning suspension improves stability and control.  Replace worn-out brake pads immediately.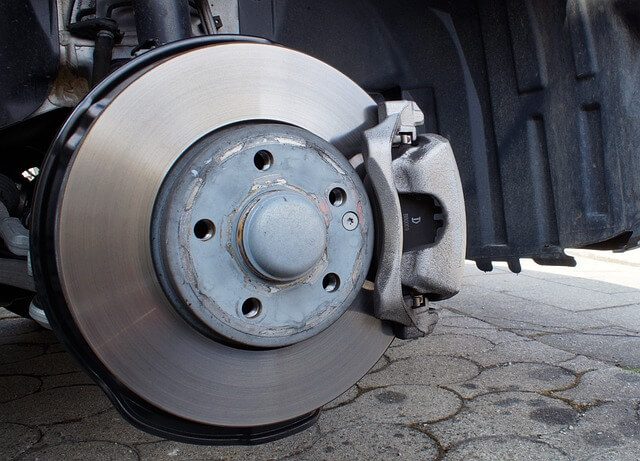 Interior and Exterior Inspection
Inside your vehicle, ensure seatbelts are functioning properly and airbags have not been deployed. Safety restraints are crucial for protecting occupants in case of an accident.  Outside, inspect the windshield for cracks and chips that could obstruct your view. Worn-out wiper blades can obstruct your view during rain or snow. Replace them if they leave streaks or make squeaky noises. Finally, check mirrors for proper adjustment and functionality. Verify that all door locks and windows are operational, enhancing security and convenience.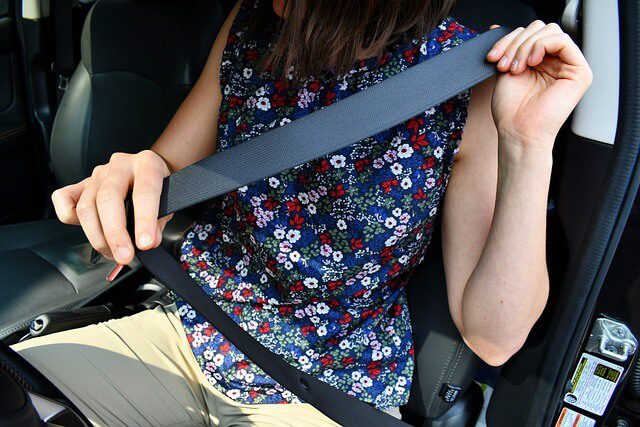 Fluids and Leaks Inspection
Inspect the ground beneath your vehicle for any leaks or drips. Different coluored fluids can indicate specific issues – for instance, green or orange coolant, brown oil, or red transmission fluid. Ensure all fluid levels are within the recommended range to prevent overheating or mechanical failures - Refer to your vehicle's manual for appropriate fluid types and levels.
Emergency Equipment Safety Check
Prepare for the unexpected by checking your emergency equipment. Ensure your first aid kit is well-stocked and up-to-date. In addition, assess the condition of emergency tools like a jack, lug wrench, and tyre repair kit. Being prepared can make a significant difference in case of emergencies.
Checking the Exhaust System
A well-functioning exhaust system is essential for vehicle efficiency and safety. Ensure that emissions are within legal limits and detect any potential leaks.  Listen for unusual noises and check for visible damage. A leaking exhaust can expose you and your passengers to harmful gases and carbon monoxide exposure.
Steering System Examination
A responsive steering system is crucial for maintaining control while driving. Test the steering wheel for smooth operation and responsiveness. Additionally, check the power steering fluid level and add more if necessary.
Electrical System Safety Check
The electrical system powers various components, including lights, windows, and the radio. Inspect battery terminals for corrosion and ensure they are tightly connected. Examine wiring and fuses for any signs of damage.
Undercarriage Inspection
Don't overlook the undercarriage of your vehicle. Rust and corrosion can weaken the structure over time. Check for any signs of rust, especially in areas prone to moisture accumulation. Examine drive shafts and axles for any visible damage.
Test Drive Preparations
Before hitting the road, make sure your vehicle is comfortable and responsive. Adjust mirrors and seats for optimal visibility and comfort. During the test drive, pay attention to braking, acceleration, and steering responsiveness.
Post-Test Drive Vehicle Safety Check
After the test drive, let the engine cool down before performing a final walk-around inspection and safety check of your vehicle. Look for any unusual sounds, leaks, or other issues that might have arisen during the test drive. This step ensures that your vehicle is ready for your next journey.
Conclusion
Prioritising a vehicle safety check through the means of regular inspections not only safeguards you and your loved ones, but also contributes to safer roads for everyone. Infact, It is a responsible and crucial aspect of being a responsible driver. By dedicating a little time to routine inspections, you can significantly reduce the risk of accidents and unexpected breakdowns. Your safety and that of your passengers should always be the top priority when you're on the road.
FAQs
How often should I perform a vehicle safety check?

Regular checks, preferably once a month, are recommended to ensure consistent safety.

Can I perform these vehicle safety checks myself, or should I consult a professional?

Most of the checks mentioned can be done by yourself. However, it's wise to have a professional mechanic perform more complex assessments periodically.

What should I do if I notice a fluid leak?

Identify the colour of the leaking fluid and its location. Then, consult your vehicle's manual or a mechanic to determine the cause and necessary action.

Why is tyre tread depth important for safety?

Adequate tread depth improves traction and prevents hydroplaning, enhancing your vehicle's stability in various road conditions.

Is a misaligned wheel a serious issue?

Yes, misaligned wheels can cause uneven tyre wear, decreased fuel efficiency, and compromised handling. It's recommended to have them aligned as soon as possible.

Are there any specific tools required for a vehicle safety check?

Most basic checks can be performed using everyday tools such as a tyre pressure gauge, torch, and basic hand tools. Some tasks may require more specialised tools.

How can I ensure my vehicle's safety during winter months?

In colder months, pay extra attention to your vehicle's battery, tyres, and antifreeze levels. It's also wise to keep a winter emergency kit in your car in case of unexpected breakdowns.

Is a vehicle safety check necessary if my vehicle is new?

Yes, even new vehicles can have manufacturing defects or issues that arise over time. Therefore, having a regular safety check is essential for maintaining the safety and reliability of your vehicle.
Get in touch for professional Car Body Repairs
We hope you enjoyed reading our article on why performing a vehicle safety check is important and found it useful. If you're looking for a professional car body repairs service, then bring your vehicle to our car body shop in Radcliffe near Manchester and our professional technicians will take care of it for you.
In addition, for your convenience, we offer a fully mobile service and can come to you. We cover the whole of Greater Manchester, Lancashire, Cheshire, Merseyside and Yorkshire.
If you'd like to get a price for our professional vehicle body repair service, then please get in touch with us now on 0161 667 0919 or by filling out our quick quote form to get a free, no-obligation quotation.
We have lots of 5 star reviews on Google from happy customers, so please feel free to check out our reviews.
Or contact our team to arrange a time to bring your vehicle in for an estimate. We look forward to restoring your vehicle and getting you back on the roads!