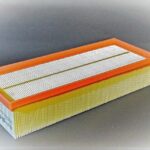 How to Replace the Air Filter in Your Car: A Step-by-Step Guide
3 August 2023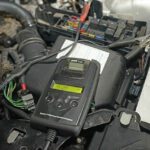 Car Battery Maintenance: A Guide to Keeping Your Vehicle Charged and Running
11 August 2023
Is the high-pitched screeching sound every time you hit the brakes driving you crazy? Squeaky brakes are not only annoying but can also indicate an underlying issue with your car's braking system. Fortunately, you don't have to endure the noise any longer. In this guide, we'll delve into the various reasons behind squeaky brakes and provide you with effective solutions to silence and stop those noisy brakes once and for all.  So If you've been wondering how to stop squeaky brakes on your car, you're in the right place.
Understanding Squeaky Brakes
When it comes to squeaky brakes, it's important to understand what might be causing the noise.  Not only do squeaky brakes make us uncomfortable, but they can also indicate potential safety risks. Taking immediate action to address this issue and stop squeaky brakes will not only restore peace and quiet to your driving experience, but also guarantee that your car's braking system is operating at its best.
However, before we delve into potential solutions on how to stop squeaky brakes, it is crucial to have a clear understanding of the underlying causes behind brake squeaking. The noise typically occurs when the brake components come into contact and create vibrations. Typically, these vibrations are harmless, but they can result in the annoying noise that drivers find unpleasant.
Common causes of squeaky brakes
Worn Brake Pads
When brake pads become worn out, they can create a high-pitched squealing sound. This happens because of the friction between the pad wear indicator and the rotor. The sound you're hearing is a signal that your brake pads are due for replacement.
Moisture and Humidity
When there is moisture and humidity, it is possible for a thin layer of rust to develop on the brake rotors overnight. This can lead to a squeaky sound until the rust naturally wears off.
Glazing of Brake Rotors
When the brake rotor gets too hot, it can lead to the surface becoming hardened and developing a glazed layer. The glazing has the potential to cause ongoing squeaking.
Brake dust accumulation
Excessive accumulation of brake dust between the brake pads and rotors can result in the production of unwanted noise. When braking, the dust acts like an abrasive, which leads to friction and generates noise.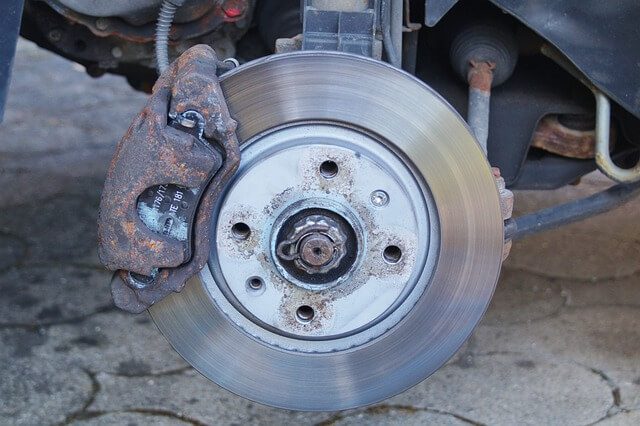 DIY Solutions to Quieten and Stop Your Squeaky Brakes
Are you tired of the annoying squealing noise coming from your brakes? Well, fret no more! Here are some do-it-yourself solutions that can help you quieten down and stop those squeaky brakes in order to restore some peace and quiet to your driving experience.
Cleaning the Brakes
Cleaning the brakes is an important task that should be performed regularly to ensure optimal performance and safety. If you clean your brakes regularly using a brake cleaner, it can effectively get rid of brake dust, grime, and debris. This can help minimise the likelihood of experiencing squeaking noises.
Tighten Loose Components
Loose brake components, such as calipers or shims, can lead to squeaks. Therefore, ensure all parts are properly tightened and secured.
Brake Pad Replacement
When it comes to maintaining your vehicle's braking system, one important task is brake pad replacement. This is a necessary procedure to ensure that your brakes continue to function properly and keep you safe on the road.
If you replace your worn brake pads with new, high-quality ones, you can get rid of the annoying squeaking that occurs due to the wear indicators on the pads.
Lubricating Brake Components
In order to reduce vibrations and noise and help stop squeaky brakes, it can be helpful to apply brake lubricant to certain parts of the braking system, such as calliper pins and contact points.
When to Seek Professional Help For Squeaky Brakes
Unusual Vibrations
If your car starts vibrating in an unusual manner when you apply the brakes, it might indicate a more significant problem. We recommend seeking the expertise of a professional mechanic who can accurately diagnose and resolve the issue.
Grinding Sounds
If you hear grinding sounds when you apply the brakes, it's likely a sign that the brake pads and rotors are significantly worn out. In this case, It is crucial to seek immediate attention from a professional who can help you stop noises from your squeaky and grinding brakes.
Reduced Braking Performance
If you notice that your brakes are not as responsive or effective as they used to be, it is crucial to have them checked by a mechanic. This is important for your safety while driving.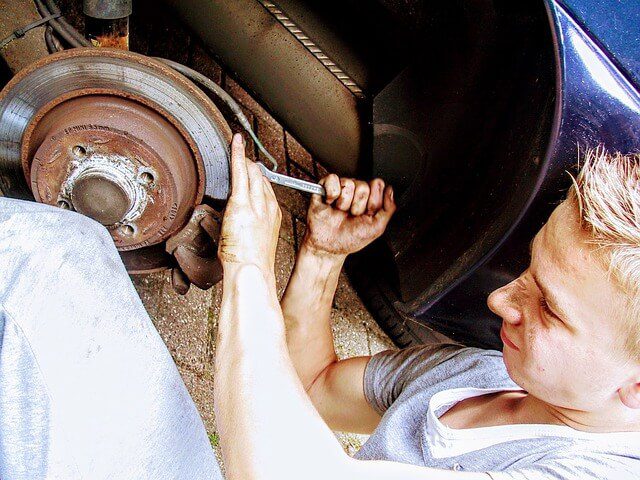 Tips for Avoiding Squeaky Brakes in the Future
Regular Maintenance
Make sure to schedule regular brake inspections and maintenance to catch any potential issues before they become bigger problems and start causing noise.
Quality Brake Components
If you invest in high-quality brake pads and rotors, you can decrease the chances of experiencing squeaking noises and improve your vehicle's braking performance.
Gentle Braking Habits
It's best to avoid sudden and forceful braking, as it can cause more friction and create unnecessary noise. Using gradual braking helps to reduce the amount of stress placed on the braking system.
Conclusion
In conclusion, although squeaky brakes are a common problem, it is important not to overlook them. To enhance your driving experience, it is important to understand the factors that contribute to noise and safety issues, and then take appropriate measures to address them.
By following the expert advice provided in this guide, you can identify the source of the noise, perform necessary maintenance to stop the noise from your squeaky brakes, and ensure a smoother and quieter driving experience.
So If you're tired of the persistent squeaking, don't wait any longer. Take action today to stop any noises as a result of squeaky brakes and enjoy a more pleasant and comfortable ride.
Frequently Asked Questions on How To Stop Squeaky Brakes
Why is it that my brakes only squeak on certain occasions?
There are several factors that can influence brake squeaking, such as weather conditions, driving habits, and the quality of brake components.
Is it safe to keep driving with brakes that are making a squeaking noise?
Although it is technically possible, it is not recommended. If you notice that your brakes are making a squeaking sound, it could indicate a potentially serious problem that might jeopardise your safety.
What is the recommended frequency for replacing brake pads?
The intervals for replacing brake pads can differ depending on factors such as driving conditions and the type of brake pad material used. However, in general, aim for at least every 10,000 miles or as advised by your vehicle's manual. If you're in any doubt, we recommend you seek advice from a mechanic for guidance.
Is it possible for me to lubricate my squeaky brakes on my own?
Certainly, it is possible to apply brake lubricant to specific components in order to try and stop noises occurring from squeaky brakes. However, it is crucial to adhere to the correct procedures to prevent any harm to the braking system.
What steps should I take if I notice my brakes making a grinding noise?
When your brakes are grinding, it's a sign that they have experienced significant wear. Please stop driving right away to prevent any potential additional damage. It is recommended to have a professional mechanic inspect your vehicle and help you to stop and rectify your issue with squeaky and grinding brakes.
Should I replace both brake pads and rotors together?
It depends on the condition of your brake components. If the rotors are damaged or worn, it's advisable to replace both brake pads and rotors for optimal braking performance.
Get in touch for professional Car Body Repairs
We hope you enjoyed reading our article on how to stop squeaky brakes on your car and found it useful. If you're looking for a professional car body repairs service, then bring your vehicle to our car body shop in Radcliffe near Manchester and our professional technicians will take care of it for you.
In addition, for your convenience, we offer a fully mobile service and can come to you. We cover the whole of Greater Manchester, Lancashire, Cheshire, Merseyside and Yorkshire.
If you'd like to get a price for our professional vehicle body repair service, then please get in touch with us now on 0161 667 0919 or by filling out our quick quote form to get a free, no-obligation quotation.
We have lots of 5 star reviews on Google from happy customers, so please feel free to check out our reviews.
Or contact our team to arrange a time to bring your vehicle in for an estimate. We look forward to restoring your vehicle and getting you back on the roads!