What Are Mobile Smart Repairs?
Wondering what mobile SMART repairs are? The term 'SMART repair' stands for 'Small, Medium Area Repair Technology'. It's the process of repairing a small area of your vehicle using special tools, paint and materials on a single damaged area in order to make it look as good as new again, without having to go to the hassle of replacing a whole panel. This means instead of taking days or even weeks to repair your vehicle at a traditional body shop, SMART repair technology allows us to carry out repairs within hours for your ultimate convenience. Our mobile SMART Repairs service is made to make your life easier and to cut down on traditional expensive repair costs.
We know how annoying it is when you get a scratch or dent on your car. Damages like this to your vehicle are very common and can be very frustrating when they happen. As scratches and dents look so unsightly, you will no doubt want to get the damage fixed as soon as possible. By getting these damages repaired on your car, you will be ensuring that your car bodywork remains looking good and intact. It can also help in protecting your car against any future damage by ensuring that the damaged area doesn't get any worse. This is where SMART repair comes in.
Signature offer a huge range of mobile SMART auto repairs across the North West and West Yorkshire, from mobile dent repair, bumper damage repair, alloy wheel repair, stone chip repair, rust treatments and much more. SMART repair allows us to focus on a specific area, providing a fast and flawless repair with a fantastic finish. Our state of the art mobile body shop is fully equipped and the vast majority of SMART repairs can be carried out at your home or place of work for your convenience. However, we also have a state of the art body shop which is perfect for those larger repairs.
No matter where the damage is on your vehicle, If you would like a quote for SMART repair then please call us on 0161 667 0919 or fill in our Quick Quote form.
How do you carry out SMART repairs?
Here at Signature, the SMART repair that we carry out on your vehicle will be totally dependent on the type of damage. For example, If your vehicle's paintwork has been damaged and dented, then a filler and respray will be required.
If your car has a small dent but the paintwork hasn't been damaged, then we can perform what is known as Paintless Dent Removal. This is a technique where the dent is gently removed without needing to use paint or filler.
Our mobile SMART repair technicians will specifically colour match the paint to your vehicle, meaning there's no need for them to respray the whole vehicle, which can be very expensive and totally unnecessary.
Each vehicle will have a code which lets our technicians know which paint formula they need to mix. This allows us to blend the repair into the surrounding area so that it looks flawless, providing a superb finish. You won't be able to tell that a repair job has been carried out as the vehicle will look as good as new!
What are the advantages of SMART repair?
There are a lot of advantages when it comes to modern SMART repair techniques over traditional body shop repairs. Here are just a few of the benefits and why SMART repair is a much better option for modern vehicle repairs:-
Most repairs can be completed within only a few hours by specialist repair technicians.
Repairs can be carried out at your home or place of work.
Repairs are cost effective as they usually cost a fraction of the time and price of traditional body shops, saving you time and money.
SMART repairs will maximise the resale value when it comes to selling your vehicle.
SMART repairs ensure perfect colour matching as technicians are able to match any factory produced colour.
Our Mobile Auto Smart Repairs Service
Vehicle Body Repairs
Having scuffs, scrapes, scratches, cracks or dents on your vehicle bodywork not only spoils the appearance of your vehicle, but will also lower the resale value when you come to sell it. Signature provides a mobile service for vehicle body repairs at a fraction of the cost compared to the traditional Bodyshop. We operate the highest IMI technician SMART Auto Repairs Service and will travel to your place of convenience with our mobile body shop. Our technicians are all time served professionals and will provide the highest level of service with all vehicle body repair work.
Bumper Damage Repairs
Whether it's a scuff, scrape, crack, dent or paint damage to your vehicle's bumper, the mobile technicians here at Signature Alloy Wheel and Body Repair can come to you home or place of work to fully repair the damage at your convenience. Our mobile SMART repairs technician can repair minor bumper damage in only a couple of hours. Plastic welding techniques and special fillers are used to repair split and cracked bumpers, and paintless dent removal for dents in bumpers. Our technicians can easily match any vehicle paint colour through the manufacturer's colour coding, meaning you won't be able to tell that the bumper was previously damaged and will be delighted with the results. Call us today on 0161 667 0919 for a free no obligation quote.
Alloy Wheel Repairs
At Signature, we are able to repair scuffed, scratched, kerbed and damaged alloy wheels using the latest in SMART repair technology. We provide a fully mobile repair and refurbishment service, meaning that you can have your alloy wheels repaired at home, work or anywhere else that's convenient for you.
Our alloy wheel repair service eliminates the need to purchase new alloys for your vehicle if they become damaged in any way. Our repairs are fast, professional and cost-effective. They often cost less than a traditional bodyshop, and we guarantee that your alloys will look as good as new.
Our experienced and highly trained alloy wheel repair technicians can undertake even the most difficult of alloy wheel repairs on your vehicle. To enquire about our mobile alloy wheel SMART repairs service, you can call us today on 0161 667 0919 for a free no obligation quote.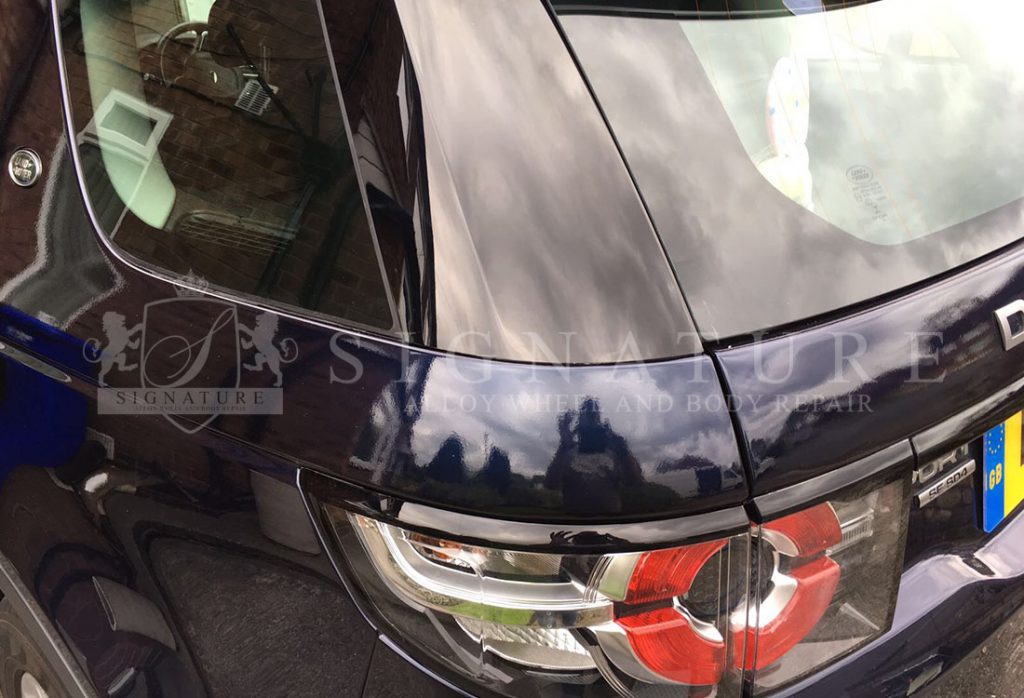 Stone Chips and Rust Repairs
Stone chips are very common and unsightly on your vehicle's bodywork and can ruin the paintwork if left untreated. Thankfully, we offer the option of touching up and re-polishing the damage caused by the stone chip to near new condition. This stops rust in its tracks and is a cost effective solution. If you would like a perfect finish then we would recommend a rust curing treatment followed by a repair and painting of the affected area.
Unfortunately, if you don't stop rust in its tracks early on in its development, it can result in holes forming in the body work and a large repair bill. Rust damage can be repaired, but not as part of our mobile service and would need to be repaired in our bodyshop.
At Signature, our technicians will colour code and match your vehicle's paintwork when repairing stone chips in order to get a perfect finish. This SMART repair technique allows us to carry out mobile repairs to any affected areas without having to respray the full panel as would be required at a traditional car body shop. So not only will we restore your vehicle to it's former glory, but we'll save you time and money in the process!
Vandal and Key Scratch Repair
Vandal damage and key scratches to your vehicle can be extremely unsightly, and not to mention annoying. They can also lower the resale value of your car if left untreated. However, at Signature Alloy Wheel and Body Repairs, we offer a range of cost effective solutions for varying depths of scratch. One option is to have the damage flat polished and touched up. This will prevent rusting and minimise the appearance of the damage. Another option is to fully respray the area. Our technicians will fully colour match the paintwork to get the perfect finish. To discover the best option for you as part of our mobile SMART repairs service, please get in touch with us today.
Textured Plastic Trims Repair
We have extensive knowledge and expertise when it comes to the repair of any textured plastic trims. There is no job too small, even if the trim has faded and needs returning to its original shade, the Signature team can help.
Cracked textured trim repairs are easily repaired in the hands of our experienced SMART technicians as part of our mobile service. The damage will be barely noticeable once the repair has been carried out.
Why book your mobile SMART repairs with Signature?
Dramatically increase the value of your car with great looking body work and paintwork
Fully qualified and experienced SMART technicians who you can trust
We offer a fast, professional and competitively priced service
Customer satisfaction - plenty of 5* reviews on Google & Facebook
Convenience - Mobile SMART repairs service with appointments at a time & place to suit you
If you would like a quote for our professional mobile SMART repairs, please call us on 0161 667 0919 or fill in our Quick Quote form.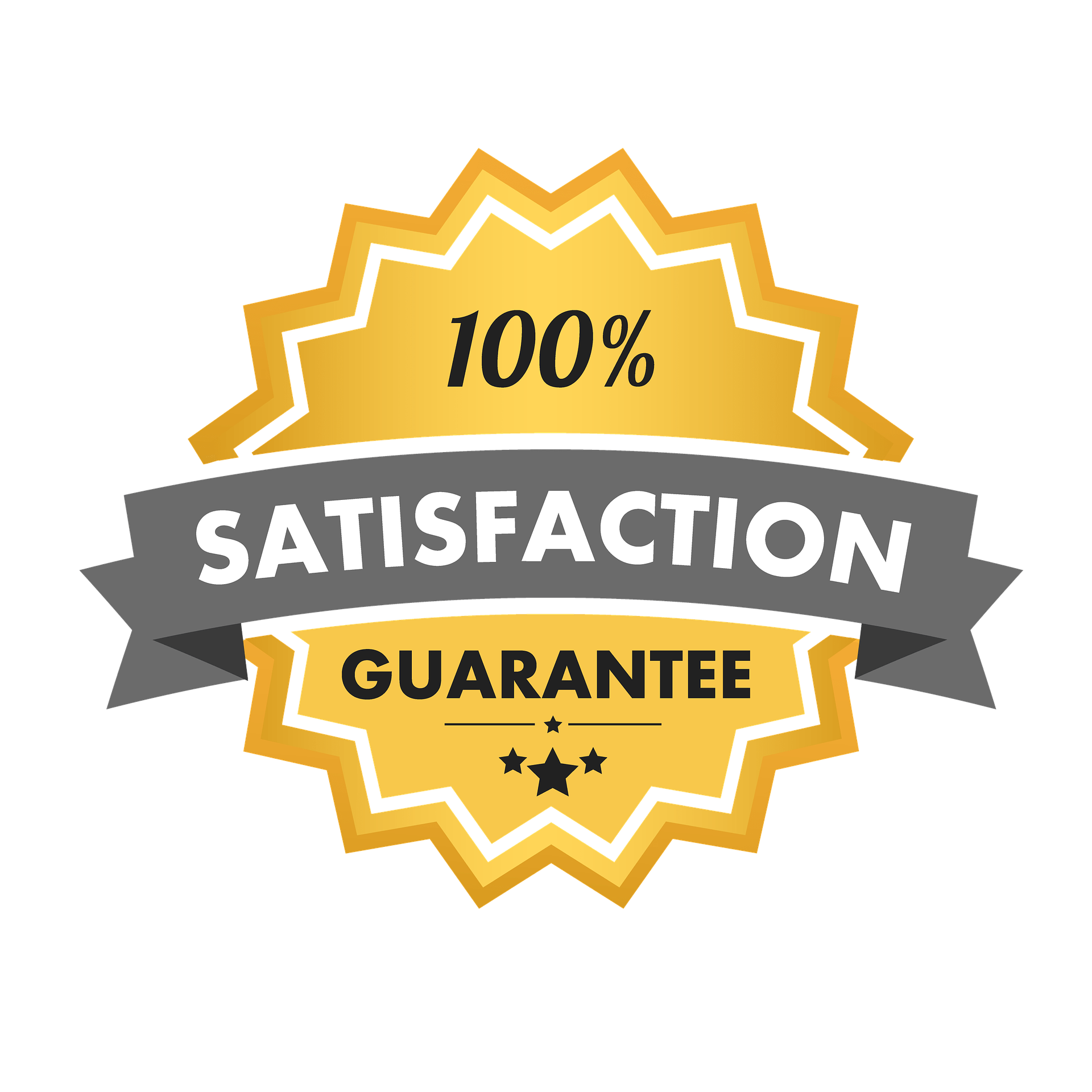 We have lots of satisfied customers
EXCELLENT
115 reviews on
thomasharley Fairclough
September 22, 2023.
Would highly recommend reece and his family
Christa Broughton
September 12, 2023.
I had hit a curb and damaged my Alloy. Reese came and did a brilliant job, damage has gone. Reese is also a really friendly and helpful.
Syed Wahid Shah
August 26, 2023.
Olivia and Reece provided excellent service by quickly fixing my cracked wheel and ensuring a seamless process from booking to collection, repairs, and drop-off. Completing everything within 24 hours is impressive, and am satisfied with the quality of the work. Highly recommended.
dave smith
August 16, 2023.
Excellent to deal with. Picked my car up from home . Refurbished my wheels on my XJ8 then returned the car out of hours , thanks Reece and Olivia. Highly recommended. Just had my mini wheels done by signature and WOW ! Again excellent service from start to finish.
From speaking to Olivia to Reece carrying out the work the whole experience and the work carried out was A1 . Glad to support a local business
Ijeh Nwafor
July 10, 2023.
Reece did an amazing job and Olivia managed to accommodated me last minute. They kept me up to date with it all. I couldn't have asked for a better service and price for it all. I'll definitely be back if I ever need a touch up on my wheels.
Absolutely fantastic service! Had a few scratches as well as a dent on the side panel, and it now looks brand new. Thanks to both Olivia and Reece for their excellent service, will definitely be coming back if needed!
Alex Jones
June 29, 2023.
Had a little accident and kerb a wheel, rang around to get a few prices and to see when it could get done and Olivia was able to put me in this morning before work and coming in early to accommodate around my work schedule to have the repair done and I couldn't be happier with how the wheel turned out and Reece has done a excellent job on the alloy if I could rate more stars
Liam Hutcheon
June 22, 2023.
Fantastic experience! Olivia and Reece were great throughout - they took on a job that no-one else would and it looks great. Thank you!
Liam Paddick
June 14, 2023.
Absolutely brilliant service, Olivia and Reece worked with my to find a date in my calendar that worked for both of us and when Reece arrived he was such a genuine and knowledgeable guy! The work in the photos speaks for itself and that wasn't even the worst/best wheel (didn't take a good before picture of the most chewed up wheel!) I'd recommend them in the blink of an eye. Very very impressed!