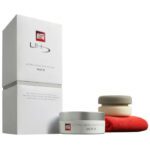 Best Car Wax UK: Our Top 5 Picks
20 September 2023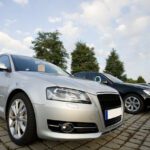 How to Buy a Car in the UK: A Comprehensive Guide
5 October 2023
In the ever-evolving world of automotive care, selecting the right car shampoo is pivotal to maintaining the pristine appearance of your vehicle. At Signature Alloy Wheel and Body Repairs, we understand that choosing the best car shampoo for your vehicle in the UK is not just about cleaning, but also about protecting your investment.
Here In the UK, where weather conditions can be unpredictable, keeping your car clean is not just about aesthetics but also essential for its longevity.
Therefore, In this informative guide, we will delve into the world of car shampoo brands available in the UK market and help you make an informed decision to choose the best one for you needs. So let's get cracking in helping to ensure your vehicle shines brilliantly in 2023!
Why Your Choice of Car Shampoo Matters
Before we dive into our top picks of the best car shampoo brands in the UK in 2023, it's essential to understand why selecting the right car shampoo is crucial.
Preserving the Paint Job
Your car's exterior is constantly exposed to harsh elements such as UV rays, dirt, and contaminants. Therefore, a high-quality car shampoo plays a crucial role in preserving the integrity of your paint job. It effectively removes dirt and grime without damaging the clear coat, ensuring your car's shine lasts longer.
Safeguarding Against Swirl Marks
Improper washing techniques and the use of subpar car shampoos can lead to unsightly swirl marks on your car's surface. As a result, we recommend selecting a pH-balanced shampoo with lubricating properties to minimise the risk of swirl marks, keeping your vehicle looking showroom-ready.
Enhancing Water Beading
The hydrophobic properties of a premium car shampoo allow water to bead up and roll off the surface, preventing water spots and facilitating quicker drying. This not only maintains the car's appearance but also reduces the time and effort required for drying.
Finding the Best UK Car Shampoo: What to Consider
In order to choose the best brand of car shampoo for your needs in the UK, here are a few things you will need to consider before purchasing:-
pH Balance
Firstly, opt for a car shampoo with a neutral pH level, typically between 6 and 8. This helps preserve the vehicle's clear coat and prevents any damage to the paint.
Lubrication
Secondly, a shampoo with lubricating properties ensures that dirt and contaminants are lifted away from the surface without causing scratches or swirl marks.
Foaming Action
An effective car shampoo should produce a rich and stable foam. This foam encapsulates dirt particles, allowing them to be easily rinsed away, leaving your car clean and gleaming.
Wax Content
Some car shampoos come with added wax or sealant, which can provide extra protection and a beautiful shine to your vehicle.
Scent
While not critical for performance, a pleasant scent can enhance the overall washing experience. Look for shampoos with a fragrance that appeals to your senses.
Eco-Friendly Formulation
For the environmentally conscious car owner, choosing a biodegradable and eco-friendly car shampoo is a responsible choice.
Our Top Picks of The Best UK Car Shampoo Brands in 2023
After extensive research and testing, we've compiled a list of the best car shampoo brands that are available in the UK in 2023 to help you make an informed choice:-
1. Meguiar's Gold Class Car Wash 
We think this is the best car shampoo available in the UK. Known for its deep cleaning and conditioning properties, this shampoo delivers a luxurious foam that effectively lifts dirt and grime while pampering your car's finish with rich suds and a premium gloss. Meguiar's Gold Class Car Wash is a perennial favourite among car enthusiasts.
2. Autoglym Bodywork Shampoo Conditioner 
Coming in at a very close second of the best car shampoo brands available on the UK market is Autoglym Bodywork Shampoo Conditioner. It's designed to be gentle yet effective. It not only cleans but also conditions your car's paintwork, leaving it with a smooth, polished feel.
3. Chemical Guys Mr. Pink 
pH-balanced and super-slick, Mr. Pink ensures a scratch-free wash while leaving your car smelling fresh.
4. Bilt Hamber Auto Wash
Bilt Hamber Auto Wash is known for its impressive cleaning power. It can effortlessly remove stubborn dirt and grime, making it an excellent choice for those looking for a thorough clean.
5. Gtechniq G Wash
Gtechniq G Wash is a highly concentrated formula that goes a long way. It's perfect for those who want to maximise the number of washes per bottle without compromising on quality.
6. Adam's Polishes Car Wash Shampoo 
A highly concentrated formula that provides exceptional lubrication, making it a top choice for detail-oriented enthusiasts.
7. Griot's Garage Best of Show 
This premium option boasts rich foam, a delightful scent, and excellent water beading properties for a show-quality finish.
How to Properly Wash Your Car
Now that you've chosen the best UK car shampoo for your needs, let's go over some tips on how to wash your car effectively:-
Gather Your Supplies - Firstly, before starting, make sure you have all the necessary supplies, including a bucket, wash mitt, microfibre towels, a hose and of course, your chosen car shampoo.

Rinse Thoroughly - Then, begin by rinsing your car to remove loose dirt and debris.  This step prevents scratching the paint during the wash.

Prepare the Solution - Next, dilute the car shampoo as per the manufacturer's instructions.  Then use your wash mitt to apply it evenly to the car's surface.

Start at the Top - Work from the roof down, using the wash mitt to gently agitate the surface.

Rinse and Dry - Finally, rinse the car thoroughly and use a clean, soft microfibre towel to dry it, ensuring no water spots are left behind.
Conclusion - Best Car Shampoo UK
Choosing the best car shampoo in the UK can make a world of difference in preserving your vehicle's appearance and value.  It will also help you in keeping your vehicle looking its best in 2023. Therefore, by considering factors like pH balance, lubrication, foaming action, and scent, you can make an informed decision.
Additionally, our top picks of the best car shampoo brands in the UK provides a range of options to cater to your specific needs and preferences.  Infact, the UK offers a range of excellent options, each catering to different needs. So whether you prioritise eco-friendliness, a brilliant shine, or added protection, there's a car shampoo for you.
So Invest in the right car shampoo today, and you'll not only maintain your car's shine but also protect its long-term value. Enjoy the satisfaction of driving a spotless and head-turning vehicle with the products we've recommended.
Go ahead - give your car the love it deserves. Let it shine like never before by choosing the best car shampoo for your needs from the wide choice available on the UK market!
FAQs - Best Car Shampoo UK
Q1: How often should I wash my car?
Regularly washing your car is recommended, ideally every two weeks, to maintain its appearance and protect the paint.
Q2: Can I use regular dish soap to wash my car?
No, using dish soap can strip off your car's wax and harm the paint. It's best to use a dedicated car shampoo.
Q3: Should I use a sponge or a microfibre cloth to wash my car?
A microfibre cloth is gentler on your car's paint and less likely to leave scratches compared to a sponge.
Q4: Do I need to wax my car after using a shampoo with added wax?
While it's not necessary, using a separate wax or sealant can provide additional protection and shine.
Q5: Can I wash my car in direct sunlight?
It's best to wash your car in the shade or during cooler parts of the day to prevent water spots from forming.
Q6: Are eco-friendly car shampoos as effective as traditional ones?
Yes, many eco-friendly car shampoos are just as effective at cleaning while being more environmentally responsible.
Q7: Can I use a pressure washer with car shampoo?
Yes, you can. However, make sure to adjust the pressure to a safe level to avoid damaging your car's finish.
Q8: How can I make my car shampoo last longer?
Use the recommended dilution ratio mentioned on the product's label. Using too much shampoo won't provide better results and will only deplete your supply faster.
Get in touch for professional Car Body Repairs
We hope you enjoyed reading our article about the best car shampoo available for your car in the UK and found it useful. If you're looking for a professional car body repairs service, then bring your vehicle to our car body shop in Radcliffe near Manchester and our professional technicians will take care of it for you.
In addition, for your convenience, we offer a fully mobile service and can come to you. We cover the whole of Greater Manchester, Lancashire, Cheshire, Merseyside and Yorkshire.
If you'd like to get a price for our professional vehicle body repair service, then please get in touch with us now on 0161 667 0919 or by filling out our quick quote form to get a free, no-obligation quotation.
We have lots of 5 star reviews on Google from happy customers, so please feel free to check out our reviews.
Or contact our team to arrange a time to bring your vehicle in for an estimate. We look forward to restoring your vehicle and getting you back on the roads!