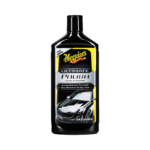 What is the Best Car Polish in the UK? : Top 6 2023
13 September 2023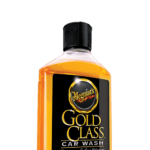 Best Car Shampoo UK: Our Top 7 Picks
27 September 2023
When it comes to keeping your car looking sleek and protected from the elements, choosing the right car wax is crucial. The UK's diverse weather conditions can take a toll on your vehicle's paintwork, making it essential to invest in the best car wax UK automotive enthusiasts recommend.
As experts in the field, we understand the importance of not just protecting your car's exterior, but also enhancing its overall appeal.
So In this comprehensive guide, we'll take you through the ins and outs of car wax, share expert tips, and provide a list of the best car waxes available in the UK market.  From understanding different types of waxes to tips on application and frequently asked questions, we've got you covered!
Why Choosing the Right Car Wax Matters
Firstly, before we dive into the nitty-gritty details, let's first understand why selecting the right car wax sealant is crucial for any UK car owner.
Admittedly, car wax is not just about aesthetics; it's also about preserving your car's paintwork and ensuring longevity. Therefore, here we will delve into why selecting the best car wax in the UK is essential for any car owner.
Why Is Car Waxing Important?
Regular waxing provides a protective layer that shields your car's finish from various elements, including UV rays, bird droppings, and road grime. Additionally, It prevents oxidation, which can lead to fading and rust.  Simultaneously, a high-quality wax sealant can give your vehicle that coveted glossy finish that turns heads wherever you go.
The Benefits of Using the Best Car Wax UK
Enhanced Gloss: The best car waxes in the UK are formulated to give your car an enviable glossy finish that turns heads on the road.

Long-lasting Protection: These waxes offer lasting protection, reducing the need for frequent waxing and maintenance.

Water Repellency: They create a hydrophobic surface, allowing rainwater to bead and roll off your car effortlessly.

UV Protection: Protect your car's paintwork from harmful UV rays that can cause fading and damage.
Next, now that you understand the importance of car waxing, let's explore the factors you should consider when choosing the best car wax in the UK.
Factors to Consider When Choosing the Best Car Wax UK
Selecting the right car wax can be overwhelming with the myriad of options available. So to help you choose, here are the essential factors to keep in mind:-
1. Type of Wax
Carnauba Wax
Carnauba wax, derived from the leaves of the Brazilian carnauba palm tree, is known for its deep shine and warmth as well as its natural water-repellent properties. It's a preferred choice for those who want a natural, warm finish on their vehicles. However, it may require more frequent applications compared to synthetic sealants.
Synthetic Wax
On the other hand, Synthetic waxes offer durability and longer-lasting protection. In addition, Synthetic wax is easier to apply and maintain, making these type of waxes a popular choice among UK car owners.  They often come in liquid or paste form, making them user-friendly.  They typically last for several months, making them an excellent choice for those who prefer less frequent re-applications.  These sealants are also resistant to water, making them ideal for rainy climates.
Hybrid Wax
Hybrid waxes combine the best of both worlds, offering the shine of carnauba wax with the durability of synthetic waxes.  They strike a balance between protection and aesthetics, making them a popular choice for many car owners.
2. Application Method
Meanwhile, consider your comfort and experience level when choosing between liquid, paste, or spray wax. Each has its advantages, so pick the one that suits your preferences.  
3. Durability
How long will the wax protect your car's finish? Longer-lasting options can save you time and effort in the long run.  Therefore, opt for a wax that can withstand the UK's ever-changing weather conditions. The best car wax UK residents prefer should provide protection for at least a few months.
4. UV Protection
Since the UK experiences varying levels of sunlight throughout the year, UV protection is crucial to prevent paint fading and damage to your car.  So look for waxes that provide UV protection to prevent paint fading due to sun exposure.
5. Water Repellency
Choose a wax that offers excellent water-repelling properties to keep your car looking clean even during rainy seasons.
6. Ease of Application
Some waxes require more effort and time during application. So If you prefer a quick and easy process, select a user-friendly wax.
7. Price
Consider your budget, but keep in mind that quality should not be compromised. The best car wax UK experts recommend may come at a slightly higher price, but it's an investment in your car's appearance and protection.
8. Brand Reputation
Look for well-established brands known for producing high-quality car wax products. You can trust their reputation and the feedback of fellow car enthusiasts.
9. Gloss and Shine
The shine and gloss level can vary significantly. As a result, choose a wax that matches your desired finish.
10. Climate
Finally, consider the climate in which you live. If you're in an area with extreme temperature variations or heavy rainfall, a synthetic polymer sealant may be your best bet for long-lasting protection.
Application Tips
Prepare Your Car 
Firstly, before applying wax, wash and dry your car thoroughly to remove dirt and contaminants.
Apply in the Shade 
Secondly, to prevent premature drying and streaks, apply wax in a shaded area.
Use Proper Tools 
Invest in quality applicator pads, microfibre towels and your chosen car wax sealant for even application.  
Apply Sparingly
Without a doubt, less is more when it comes to wax. Apply a small amount of sealant to the applicator pad.
Work in Small Sections 
Next, apply wax to one section at a time and buff it off promptly for the best results.
Buff and Polish
In the meantime, after the sealant has hazed over, use a clean microfibre towel to buff and polish the surface to a brilliant shine.
Repeat as Necessary
Finally, depending on your chosen sealant, repeat the process as recommended on the product label.
Our Top Picks for the Best Car Wax UK
Now that you understand the key factors let's dive into our top recommendations for the best car wax UK consumers can rely on:-
| Ranking | Car Wax | Type | Durability | UV Protection | Water Repellency | Price |
| --- | --- | --- | --- | --- | --- | --- |
| 1 | Meguiar's Gold Class | Carnauba Wax | 6+ months | Yes | Excellent | £££  |
| 2 | Autoglym Ultra High Definition | Synthetic Wax | 3-4 months | Yes | Very Good | ££  |
| 3 | Bilt Hamber DoubleSpeed | Synthetic Wax | 4-6 months | Yes | Excellent | ££££  |
| 4 | Collinite Super Double | Carnauba Wax | 4-6 months | Yes | Excellent | ££££  |
| 5 | Gtechniq Crystal Serum | Ceramic Coating | 2+ years | Yes | Exceptional | £££££  |
FAQ
Is car waxing necessary for my car?
Yes, car waxing is essential to protect your car's paintwork from various environmental factors and to enhance its appearance.
How often should I wax my car?
The frequency of waxing depends on the type of wax you use. Synthetic waxes generally last longer, so you can wax your car every 3-4 months. Carnauba waxes may require more frequent application, typically every 2-3 months.
Can I apply wax to a dirty car?
No, always start with a clean and dry surface to ensure the wax adheres properly.
Can I apply car wax myself, or should I hire a professional?
You can certainly apply car wax yourself with the right tools and instructions. However, if you're unsure, it's advisable to seek professional detailing services for the best results.  Professional wax application can provide exceptional results, especially for high-end vehicles, but with the right product and technique, DIY waxing can yield great results too.
What's the difference between synthetic and carnauba wax?
Synthetic wax offers durability and ease of application, while carnauba wax provides a deep, warm shine but may require more frequent reapplication.
Are there any eco-friendly car waxes available?
Yes, some brands in the UK offer eco-friendly car wax with biodegradable ingredients.
Will car wax protect my car from scratches?
Car wax can provide a degree of protection against minor scratches and swirl marks, but it's not a substitute for proper paint protection measures.
Can I use car wax on any car colour?
Yes, car wax is generally safe for all car colours. However, some waxes may enhance certain colors more than others, so choose accordingly.
Can I use car wax on matte paint?
No, car wax is designed for glossy finishes. Therefore, for matte paint, use specific matte paint sealants.
Conclusion - Best Car Wax UK
In conclusion, choosing and investing in the best car wax sealant UK experts recommend is a wise choice for any car owner.  Furthermore, It is a critical step in maintaining your vehicle's beauty and protecting its paint for years to come. Whether you opt for the lasting resilience of synthetic polymer sealants, the brilliant shine of carnauba wax, or the balance of hybrid sealants, your choice should align with your specific needs and preferences. 
Car wax not only enhances your car's appearance but also protects it from the harsh UK weather conditions.  Therefore, remember to factor in your climate, desired application frequency, and the ease of application when making your decision.
With our top 5 recommendations and expert advice, you're well-equipped to make an informed decision and keep your car looking its best year-round.
Looking for the best car polish? Then check out our Top 6 Car Polish recommendations in the UK.
Get in touch for professional Car Body Repairs
We hope you enjoyed reading our article about the best wax available for your car in the UK and found it useful. If you're looking for a professional car body repairs service, then bring your vehicle to our car body shop in Radcliffe near Manchester and our professional technicians will take care of it for you.
In addition, for your convenience, we offer a fully mobile service and can come to you. We cover the whole of Greater Manchester, Lancashire, Cheshire, Merseyside and Yorkshire.
If you'd like to get a price for our professional vehicle body repair service, then please get in touch with us now on 0161 667 0919 or by filling out our quick quote form to get a free, no-obligation quotation.
We have lots of 5 star reviews on Google from happy customers, so please feel free to check out our reviews.
Or contact our team to arrange a time to bring your vehicle in for an estimate. We look forward to restoring your vehicle and getting you back on the roads!