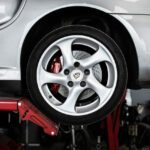 Car Wheel Alignment: Keeping Your Ride on the Right Track
4 September 2023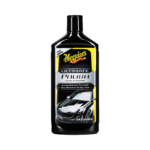 What is the Best Car Polish in the UK? : Top 6 2023
13 September 2023
When it comes to your car, maintaining its pristine appearance goes beyond just aesthetics; it's also about preserving its value. One of the key aspects of car maintenance is protecting its paint. A well-maintained paint job not only enhances the overall look of your vehicle but also shields it from environmental elements that can cause damage over time. In this guide, we'll delve into the various strategies and techniques for how to protect the paint on your car and keep it looking fresh and vibrant for years to come.
How to Protect Car Paint
Understanding the Importance of Car Paint Protection
Before we dive into the practical steps of how to protect car paint, let's first explore why protecting your car's paint is crucial. Your car's exterior is constantly exposed to harsh environmental factors like UV rays, bird droppings, tree sap, road debris, and more.  Therefore, the paint serves as a protective barrier against these elements. 
Furthermore, without proper care, these elements can lead to fading, discolouration, and even rust.  A damaged or faded paint job can significantly diminish your car's resale value and overall appeal.
Maintaining a Clean Surface
Regular Washing and Detailing
One of the most basic yet vital steps in car paint protection is regular washing and detailing. Ensure you use a pH-balanced car wash soap, microfibre towels, and a soft sponge to prevent scratches. Regular cleaning removes dirt and contaminants that can damage the paint over time.
Proper Drying Techniques
After washing, make sure to dry your car thoroughly. Air drying or using a dirty cloth can leave water spots or introduce new scratches. So Invest in a good quality chamois or a clean, soft towel.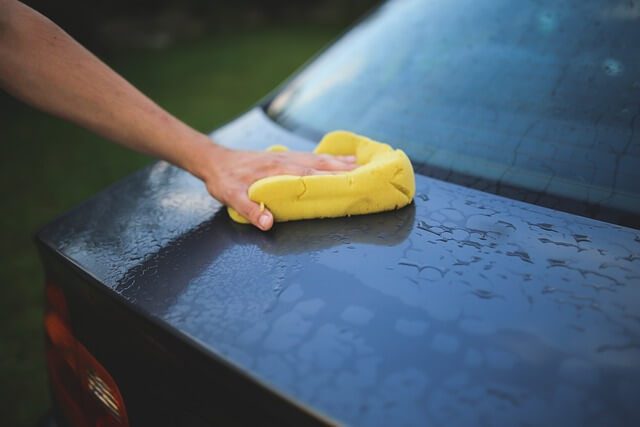 How to Protect Car Paint Against the Elements
How to Protect Car Paint from UV Damage
UV rays are a car's worst enemy, causing paint to fade and age prematurely. So in order to protect your car paint and shield it from the sun's harmful effects, consider the following:-
Parking in the Shade: Whenever possible, park your car in a shaded area to reduce UV exposure.

Use a Car Cover: Invest in a quality car cover to provide full protection when parking outdoors for extended periods.

Apply a UV-Resistant Wax: Specialised waxes with UV protection can create an additional barrier against the sun's rays.
Protecting Against Bird Droppings and Tree Sap
Bird droppings and tree sap are not only unsightly but can also damage your car's paint. Here's how to protect against them and keep your car paint looking pristine:-
Immediate Cleaning: Remove bird droppings and tree sap as soon as you notice them to prevent etching.

Wax and Sealant: Apply a high-quality wax or sealant to create a protective layer that makes it easier to remove contaminants.
Preventing Scratches and Swirl Marks
Unsightly scratches and swirl marks can ruin your car's appearance. In order to prevent them, do the following:-
Use a Soft Cloth: When wiping your car, always use a soft, clean cloth or a microfibre towel.

Avoid Automatic Car Washes: Automated car washes can cause scratches. So opt for hand washing instead.

Regular Polishing: Consider periodic polishing to maintain a smooth and scratch-free surface.

Parking Strategies: Be mindful of where you park your car. Avoid parking under trees or near construction sites where falling debris can cause dents or scratches. Additionally, utilise covered parking spaces when available.
Rust Prevention
Rust is a common enemy of car paint, and it can quickly spread if left untreated. Protect your car paint from rust by:-
Fixing Paint Chips: Address any paint chips or scratches promptly to prevent rust formation.

Rust Inhibitors: Some products can be applied to vulnerable areas to inhibit rust development.
Preventing Physical Damage To Car Paint
The Role of Ceramic Coatings
Ceramic coatings are gaining popularity for their ability to provide long-lasting protection. These coatings create a hydrophobic barrier that repels water, dirt, and contaminants. So for long-lasting protection, consider applying a ceramic coating to your car's paint.
Paint Protection Film
Consider installing a paint protection film (PPF) on high-impact areas like the front bumper, hood, and side mirrors. PPF provides a shield against rock chips, road debris, and minor abrasions.
Routine Inspection and Maintenance
Check for Paint Chips
Regularly inspect your car's paint for any chips or scratches. Promptly addressing these issues can prevent rust and further damage.
Touch-Up Paint
Invest in touch-up paint that matches your car's colour. Use it to cover small scratches before they worsen.
FAQs - How to Protect Car Paint
Q: Can I use regular household soap to wash my car?
A: It's best to use a pH-balanced car wash soap specifically designed for automotive use. Household soaps can strip away the protective wax layer.
Q: How often should I wax my car?
A: Ideally, wax your car every 2-3 months, or as recommended by the product manufacturer.
Q: What's the difference between waxing and polishing?
Waxing adds a protective layer to your car's paint, while polishing involves removing imperfections and restoring shine. Both serve different purposes in paint maintenance.
Q: What should I do if my car already has scratches?
A: If you notice scratches, consult a professional detailer or use a reputable scratch repair kit to address the issue.
Q: Are automatic car washes safe for my car's paint?
A: While some automatic car washes are safe, many use abrasive brushes that can damage your car's paint. As a result, hand washing is a safer option.
Q: Can I apply a ceramic coating myself?
A: While it's possible to apply a ceramic coating yourself, it's a delicate process that requires skill and precision. Therefore, many people opt for professional application in order to ensure optimal results.
Q: Is it necessary to wax my car if I have a ceramic coating?
A: Ceramic coatings offer excellent protection, but waxing can provide an extra layer of shine and protection. Therefore, It's a personal preference.
Q: Are touch-up paints effective for larger scratches?
Touch-up paints are best suited for small scratches and chips. So for larger areas of damage, it's advisable to consult a professional car body shop for repair.
Conclusion - How to Protect Car Paint
Protecting your car's paint is a labour of love that pays off in the long run. By following the steps outlined in this guide on how to protect car paint, you'll keep your vehicle looking pristine and maintain its value. Remember, a well-maintained exterior not only enhances your car's appearance but also reflects your pride as a car owner.
Get in touch for professional Car Body Repairs
We hope you enjoyed reading our article about how to protect car paint and found it useful. If you're looking for a professional car body repairs service, then bring your vehicle to our car body shop in Radcliffe near Manchester and our professional technicians will take care of it for you.
In addition, for your convenience, we offer a fully mobile service and can come to you. We cover the whole of Greater Manchester, Lancashire, Cheshire, Merseyside and Yorkshire.
If you'd like to get a price for our professional vehicle body repair service, then please get in touch with us now on 0161 667 0919 or by filling out our quick quote form to get a free, no-obligation quotation.
We have lots of 5 star reviews on Google from happy customers, so please feel free to check out our reviews.
Or contact our team to arrange a time to bring your vehicle in for an estimate. We look forward to restoring your vehicle and getting you back on the roads!