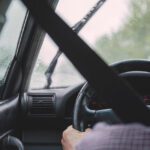 Steering Wheel Shaking: Causes, Solutions and Expert Advice
31 August 2023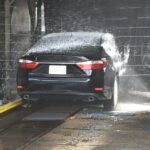 How to Protect Car Paint: A Comprehensive Guide
7 September 2023
Car wheel alignment might not be the most exciting topic to discuss, but it's an essential aspect of vehicle maintenance that can significantly impact your driving experience, safety, and even your wallet.
In this article, we'll delve into the world of car wheel alignment, exploring its importance, signs of misalignment, benefits, and the alignment process itself. So, buckle up as we navigate through the twists and turns of keeping your car on the right track!
Have you ever experienced your car veering to one side or your steering wheel vibrating? These are some indications that your car's wheel alignment could be incorrect. Although it may not be the foremost thought in your mind, ensuring proper alignment is essential for maintaining your vehicle's performance and safety.
What is Car Wheel Alignment?
Car wheel alignment is the process of adjusting the angles of your vehicle's wheels. This adjustment ensures that the wheels are parallel to each other and perpendicular to the road surface. By making precise adjustments, this optimisation ensures that your tyres have the best possible contact with the road. This, in turn, helps to promote even tyre wear and provides stable handling for your vehicle.
Car Wheel Alignment: What You Need to Know
When it comes to car wheel alignment, there are three main angles that need to be considered: camber, caster, and toe. The angles mentioned here play a crucial role in determining how the tyres come into contact with the road. They have a significant impact on steering stability, tyre wear, and overall performance. Now, let's take a closer look at each angle:-
Camber
Camber is the term used to describe the vertical tilt of the wheel as seen from the front of the vehicle. Ensuring proper camber alignment is important because it helps maintain an even contact patch on the tyre, which in turn prevents excessive wear on one side of the tread. Negative camber causes the top of the tyre to tilt inward, while positive camber causes it to tilt outward. Uneven tyre wear and handling issues can occur in both extreme cases.
Caster
The alignment of the caster has an impact on the stability and ease of steering. The steering angle refers to the angle formed between the steering axis and a vertical line when observed from the side of the vehicle. Having the right caster angle is important because it improves stability at high speeds and helps the wheels naturally return to a straight position after making a turn.
Toe
The alignment of the toes is what determines whether the tyres are parallel to each other or if they are pointing inward or outward. When the alignment of your toes is incorrect, it can result in the tyres rubbing against the road. This can cause the tyres to wear out quickly and decrease your fuel efficiency.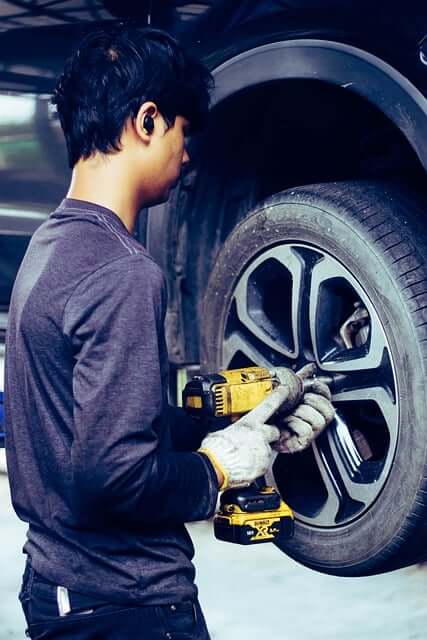 What is the significance of proper wheel alignment?
Having proper car wheel alignment is extremely important for a variety of reasons. One of the benefits is that it helps to enhance your safety by improving the stability and handling of your car. When the wheels are misaligned, it can negatively affect your control over the vehicle, especially when you need to make sudden manoeuvres or when the road conditions are challenging. Here are the main reasons why proper wheel alignment is so important:-
Enhanced Tyre Longevity: Proper alignment distributes the weight evenly across all four tyres, preventing premature and uneven tyre wear.

Improved Fuel Efficiency: When your wheels are aligned correctly, there's less rolling resistance, which translates to better fuel economy.

Optimal Handling: Aligned wheels ensure that your car responds accurately to steering inputs, providing a smooth and controlled driving experience.

Reduced Stress on Suspension: A well-aligned vehicle reduces stress on the suspension components, leading to fewer repairs and maintenance issues.

Safer Driving: Proper car wheel alignment prevents your car from pulling to one side, reducing the risk of accidents and improving overall road safety.
Indications of Misalignment
Being able to recognise signs of misalignment can help you avoid future problems. Some common signs that indicate potential issues with your car's alignment include uneven tyre wear, noticing that the steering wheel is not centred when driving straight, and experiencing the sensation of your car drifting to one side.
Benefits of Regular Wheel Alignment
Aligning your vehicle's tyres regularly comes with several advantages. These include extending the lifespan of your tyres, enhancing fuel efficiency, improving your vehicle's handling, and reducing the stress on suspension components.
Do-It-Yourself vs. Professional Alignment
Although there are DIY alignment kits available, it is generally recommended to opt for professional alignment services because they require a higher level of precision. Professionals possess specialised equipment and possess the necessary expertise to guarantee precise adjustments.
Factors Affecting Wheel Alignment
There are several factors that can impact the alignment of a vehicle, such as encountering potholes, hitting curbs, and experiencing regular wear and tear over time. Addressing alignment issues promptly is crucial in order to prevent any additional damage.
Frequency of Alignment Checks
It is recommended to regularly check the alignment of your vehicle, especially if you have encountered significant road hazards or if you notice any symptoms related to alignment issues. According to experts, it is generally recommended to have your vehicle's alignment checked every 6,000 miles or every six months.
Common Myths About Car Wheel Alignment
It is crucial to dispel myths, such as the belief that alignment only affects tyre wear. In addition to that, car wheel alignment also has an impact on factors such as handling, fuel efficiency, and the overall driving experience.
Alignment and tyre wear
When there is misalignment in your vehicle, it can result in tyres wearing unevenly, which can cause them to deteriorate before their expected lifespan. Ensuring proper alignment is important as it allows the tyres to make even contact with the road, which in turn helps to extend their lifespan.
Effects of Suspension on Wheel Alignment
The alignment of your car can be affected by its suspension system. When the suspension components of your vehicle become worn out, it can result in misalignment and potentially affect the stability of your vehicle.
Improving Steering and Handling
Having properly aligned wheels enhances the steering response and handling of a vehicle. You will experience smoother rides and have better control over your vehicle.
Expert Tips for Maintaining Alignment
Maintaining proper car wheel alignment requires proactive measures. So here are some expert tips to ensure your vehicle stays on the right track:-
Regular Inspections: Schedule alignment checks every 6,000 miles or if you notice irregular tyre wear or steering issues.

Avoid Potholes and Curbs: Hitting potholes or curbs can knock your wheels out of alignment. Exercise caution and slow down when encountering rough road surfaces.

Balanced Load: Ensure an even distribution of weight in your vehicle to prevent excessive stress on one side, which can affect car wheel alignment.

Quality Tyre Rotation: Regular tyre rotation promotes even tyre wear and helps maintain alignment settings.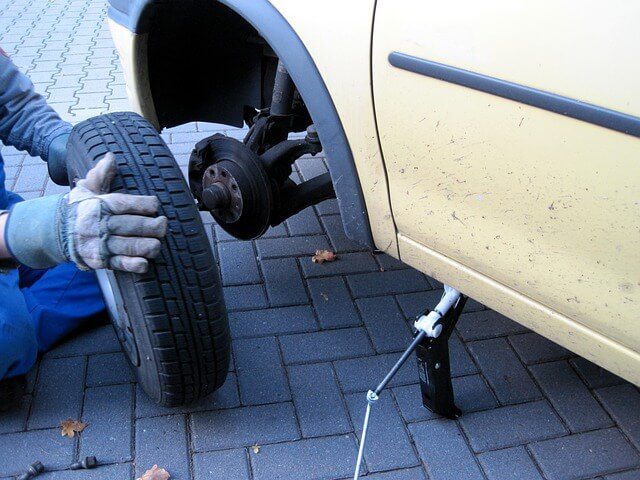 Conclusion
In conclusion, the topic of car wheel alignment is anything but boring. It is an essential part of maintaining your car and has a direct impact on your driving experience and safety. Performing regular alignment checks and making necessary adjustments can help you save money in the long term while ensuring a smoother and safer driving experience.
Frequently Asked Questions
How frequently should I have my car's alignment checked?
It is advisable to have your car's alignment checked either every 6,000 miles or every six months, depending on which comes first. Moreover, it is advisable to promptly have your alignment checked if you have encountered a substantial pothole or curb, or if you observe any indications of misalignment, such as uneven tyre wear or drifting towards one side.
Can a misalignment cause my steering wheel to vibrate?
Yes, misalignment of the wheels can cause vibrations in the steering wheel. If your wheels are not aligned correctly, it can cause your tyres to wear unevenly. This uneven wear can then result in vibrations that you feel in the steering wheel. If you notice vibrations in your steering wheel, it's important to get your alignment checked. This will help ensure that your driving experience remains smooth and comfortable.
Would you recommend doing a DIY car wheel alignment?
It is generally not recommended to attempt a DIY wheel alignment. To achieve precise wheel alignment, it is necessary to have access to specialised equipment and the expertise to use it effectively. To ensure proper alignment, professionals utilise precise tools to measure and adjust the angles of your wheels. Trying to align your wheels on your own may result in inaccurate adjustments and could potentially make the alignment problems even worse.
What are some factors that can impact the alignment of my car?
There are various factors that can impact the alignment of your car. These include instances like hitting potholes, curbs, or encountering other road hazards. Over time, the normal usage and gradual deterioration of your suspension components can also result in misalignment. Driving cautiously and being mindful of road hazards is crucial in order to minimise the risk of encountering alignment problems.
Can car wheel alignment have an impact on fuel efficiency?
Yes, the alignment of a vehicle can indeed have an impact on its fuel efficiency. If your wheels are not properly aligned, it can cause your tyres to make uneven contact with the road. This can result in increased rolling resistance. Reduced fuel efficiency can occur when your engine has to work harder to overcome the resistance. Ensuring proper car wheel alignment is crucial for maximising tyre contact, which in turn leads to reduced fuel usage.
It's important to keep in mind that taking care of wheel alignment issues right away can actually help you save money on having to replace your tyres. Not only that, but it can also improve how your vehicle handles and make it safer overall. If you have any concerns about the alignment of your car, it is recommended to seek the expertise of a professional mechanic. They can conduct a comprehensive inspection and make any necessary adjustments to ensure optimal alignment.
Get in touch for professional Car Body Repairs
We hope you enjoyed reading our article about car wheel alignment and found it useful. If you're looking for a professional car body repairs service, then bring your vehicle to our car body shop in Radcliffe near Manchester and our professional technicians will take care of it for you.
In addition, for your convenience, we offer a fully mobile service and can come to you. We cover the whole of Greater Manchester, Lancashire, Cheshire, Merseyside and Yorkshire.
If you'd like to get a price for our professional vehicle body repair service, then please get in touch with us now on 0161 667 0919 or by filling out our quick quote form to get a free, no-obligation quotation.
We have lots of 5 star reviews on Google from happy customers, so please feel free to check out our reviews.
Or contact our team to arrange a time to bring your vehicle in for an estimate. We look forward to restoring your vehicle and getting you back on the roads!