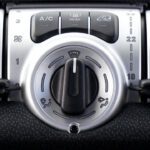 Car Cooling System: Keeping Your Engine's Temperature in Check
22 August 2023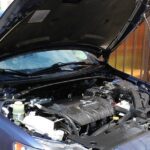 Top 10 Car Engine Problems: Diagnosis and Solutions
26 August 2023
Are you having problems with your vehicle's exhaust system? If you're experiencing issues such as reduced fuel efficiency, strange noises, or a decline in engine performance, it's possible that you're encountering problems with your exhaust system.
Welcome to this guide where we will delve into the different exhaust issues that vehicles may face. We will examine the root causes behind these problems and offer you expert advice on how to effectively resolve them.
Whether you're someone who loves cars or a casual driver, it's important to have a good understanding of exhaust problems. This knowledge will help you keep your vehicle running smoothly and ensure that you have a pleasant driving experience.
Common Exhaust Problems
Many vehicle owners often worry about exhaust problems, as they can affect the car's performance, emissions, and overall functionality. These problems can occur for a variety of reasons, such as normal wear and tear, environmental factors, and lack of proper maintenance. Now, let's explore the various exhaust issues that you may come across and the possible reasons behind them.
Increased Exhaust Noise
One of the telltale signs of exhaust problems is an increase in exhaust noise. If you've noticed that your vehicle has become significantly louder than usual, it's a clear indication that something might be wrong with the exhaust system. This noise could range from a low rumble to a high-pitched hissing sound, depending on the issue.
Causes: There are a few possible reasons for an increase in exhaust noise. These can include a damaged muffler, leaks in the exhaust pipe or problems with the exhaust manifold gasket. In addition to that, rust and corrosion can also play a role in causing these issues by creating gaps or holes in the exhaust system.
Solutions: If you're hearing a loud noise coming from your exhaust, it's a good idea to have a professional mechanic take a look at your exhaust system. Based on the particular problem at hand, they may suggest repairs for the silencer, replacements for the exhaust pipe or addressing any leaks within the system.
Decreased Fuel Efficiency
It can be really frustrating when your vehicle's fuel efficiency suddenly drops, especially if you're used to getting the best mileage. If you notice that you're having to fill up your tank more often than usual, it's possible that there could be an issue with your exhaust system.
Causes: There are a few causes that can contribute to decreased fuel efficiency, such as exhaust problems like a clogged catalytic converter or a malfunctioning oxygen sensor. These components are extremely important in maximising fuel combustion and controlling emissions. If they are not working properly, it can lead to a decrease in fuel efficiency.
Solutions: In order to improve fuel efficiency, it is crucial to first identify and fix the underlying issue. To identify the issue, a mechanic will conduct diagnostic tests and based on the results, they will suggest either cleaning or replacing the affected components.
Engine Performance Issues
If your vehicle's exhaust system is not working properly, it can directly affect the engine's performance. You may observe a decrease in power, slower acceleration, or even instances of stalling.
Causes: One of the common causes of engine performance problems is a restricted exhaust flow. This can happen when the catalytic converter becomes blocked or when the exhaust pipe gets clogged. In addition, engine performance can be affected by issues with the exhaust gas recirculation (EGR) valve.
Solutions: If you are experiencing issues with your engine's performance, it is important to conduct a comprehensive examination of the exhaust system. The mechanic may suggest replacing the catalytic converter, cleaning the EGR valve, or addressing any other underlying issues based on the diagnosis.
Unpleasant odours
If you notice a strong and unpleasant smell emanating from your vehicle's exhaust, it's a clear indication that something is not right. The odours can vary, ranging from a foul smell resembling rotten eggs to a scent reminiscent of something burning.
Causes: Unpleasant exhaust odours can often be caused by a malfunctioning catalytic converter or problems with the fuel combustion process. When a catalytic converter starts to fail, it loses its ability to effectively convert harmful gases into less harmful substances. As a result, unpleasant odours may be emitted.
Solutions: To effectively address the issue, it is important to accurately identify the root cause of the unpleasant smell. A mechanic has the ability to determine if the problem is related to the catalytic converter, fuel injectors, or any other component. Once the diagnosis is complete, the necessary repairs or replacements can be performed accordingly.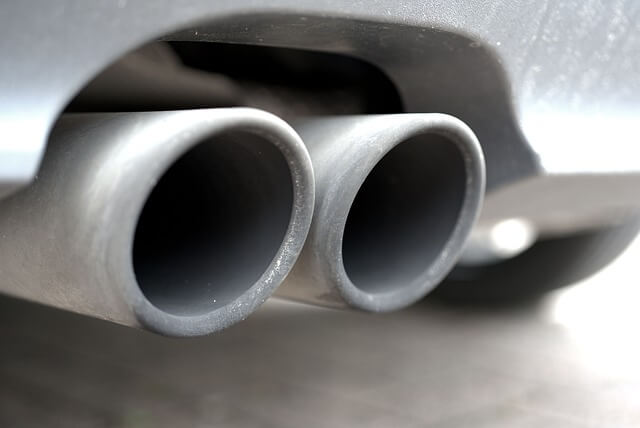 Excessive Exhaust Smoke
If you notice that your vehicle is emitting an excessive amount of smoke from the exhaust, it is important to take it seriously as it could be a sign of several potential issues.
Causes: There are various causes for different colours of exhaust smoke, which can help us understand the underlying issue. Blue smoke is commonly associated with the burning of oil, which can occur due to worn-out piston rings or valve seals. If you notice white smoke coming from your vehicle, it could be a sign of a coolant leak. On the other hand, black smoke might indicate a problem related to fuel.
Solutions: To identify the reason behind the excessive exhaust smoke, it is necessary to conduct a comprehensive inspection of both the engine and the exhaust system. A mechanic has the ability to identify the problem and suggest the required repairs, which may involve tasks such as replacing seals or addressing fuel system issues.
FAQs - Vehicle Exhaust Issues
Q: Do exhaust problems have an impact on the environment?
Yes, when a vehicle has a problem with the exhaust, this can result in higher emissions, which in turn contributes to air pollution. Engaging in regular maintenance can effectively minimise these adverse effects.
Q: Can exhaust problems be prevented?
While it's true that wear and tear on your exhaust system is bound to happen, taking the time to regularly maintain and promptly repair it can greatly increase its lifespan.
Q: Is it safe to drive a vehicle that has an exhaust leak?
Driving with an exhaust leak is not advisable because it can result in the inhalation of dangerous gases and pose a risk of fire.
Q: How should I go about maintaining my exhaust system to prevent any issues?
To keep your exhaust system in good shape, it's important to have regular inspections, avoid aggressive driving, and promptly address any issues that arise.
Q: What should I do if my vehicle's exhaust emits black smoke?
Black smoke is a sign that there may be an issue related to the fuel. It would be wise to seek the expertise of a mechanic in order to properly diagnose and resolve the issue before continuing to drive.
Q: Can I fix my exhaust system issues on my own?
It is possible for experienced DIY enthusiasts to handle some minor repairs, but when it comes to exhaust system issues, it is best to have professionals handle them to ensure safety and effectiveness.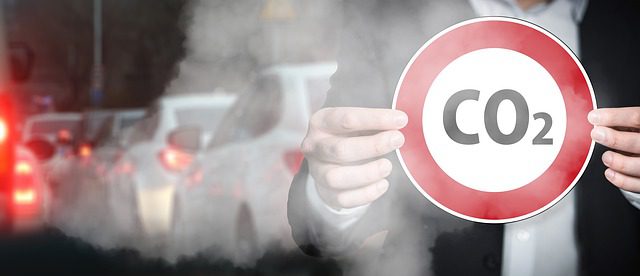 Conclusion - Problems with Vehicle Exhausts
To sum up, it's not uncommon for vehicle owners to come across exhaust problems. These problems can have a significant impact on your driving experience, ranging from increased exhaust noise to decreased fuel efficiency and engine performance issues. To effectively address exhaust issues and ensure your vehicle's longevity and optimal performance, it's important to understand the underlying causes and follow expert advice.
It's important to keep in mind that regular maintenance and timely repairs are crucial for maintaining the optimal condition of your exhaust system. If you're not sure about the nature of the issue, it's always a good idea to seek advice from a qualified mechanic. They can provide an accurate diagnosis and recommend appropriate solutions.
Get in touch for professional Car Body Repairs
We hope you enjoyed reading our article and found it useful. If you're looking for a professional car body repairs service, then bring your vehicle to our car body shop in Radcliffe near Manchester and our professional technicians will take care of it for you.
In addition, for your convenience, we offer a fully mobile service and can come to you. We cover the whole of Greater Manchester, Lancashire, Cheshire, Merseyside and Yorkshire.
If you'd like to get a price for our professional vehicle body repair service, then please get in touch with us now on 0161 667 0919 or by filling out our quick quote form to get a free, no-obligation quotation.
We have lots of 5 star reviews on Google from happy customers, so please feel free to check out our reviews.
Or contact our team to arrange a time to bring your vehicle in for an estimate. We look forward to restoring your vehicle and getting you back on the roads!