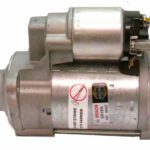 Car Problems: Common Issues and Solutions
30 August 2023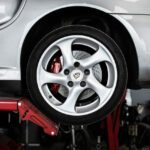 Car Wheel Alignment: Keeping Your Ride on the Right Track
4 September 2023
Nobody wants their steering wheel to start shaking out of nowhere while they're driving down the road. Experiencing a shaky steering wheel can be quite unsettling and, if not addressed, it has the potential to become a safety hazard.
Therefore, It's important for both experienced and new drivers to have a good grasp of the reasons behind steering wheel shaking and how to address them.
So welcome to this guide where we will explore the various reasons behind this phenomenon and offer you expert tips to effectively address it.
Experiencing a Shaking Steering Wheel: An Unpleasant Occurrence
If you have ever experienced the sensation of your steering wheel shaking, rest assured that you are not the only one. A lot of drivers have faced this problem, and it can differ in how severe and often it happens. However, what is the exact cause of this unsettling sensation? Let's take a look at some common reasons.
Uneven tyre wear: A Common Culprit
Uneven tyre wear is a common reason for steering wheel shaking. Uneven tyre wear can result in imbalances that cause vibrations to be felt through the steering wheel.
Dealing with Wheel Alignment Issues
Another significant cause of steering wheel shaking is incorrect wheel alignment. If your wheels are not aligned correctly, they may pull in opposite directions, causing an uncomfortable shimmy in the steering wheel.
Brake System Issues
In addition, when brake rotors are faulty or warped, they can cause the steering wheel to shake. When the rotors become warped, it can lead to uneven braking, resulting in vibrations that are transmitted through the steering system.
Suspension Problems
The suspension system of your vehicle is extremely important as it ensures a comfortable and smooth ride. When suspension components become worn-out or damaged, it can cause vibrations and shaking to occur in the steering wheel.
Imbalanced Wheels
When your wheels are not balanced correctly, it can result in vibrations that can be felt in the steering wheel. When you balance your wheels, it helps to evenly distribute the weight and reduces the likelihood of experiencing a shaky steering wheel.
Power Steering Problems
If there are problems with the power steering system, like having low fluid levels or a pump that isn't working properly, it can cause the steering to feel inconsistent and make the car shake.
Expert Advice: How to Address Steering Wheel Shaking
Just because your steering wheel shakes doesn't necessarily mean that you'll need a major repair. There are actually a few steps you can take to tackle the issue either by yourself or with assistance from a professional.
Regular Tyre Maintenance
It's important to prioritise prevention, and one way to do that is by regularly maintaining your tyres. Make sure to regularly check the air pressure in your tyres and rotate them as recommended. By following this straightforward step, you can greatly decrease the likelihood of experiencing uneven tyre wear and the unpleasant sensation of a shaky steering wheel.
Ensuring Proper Wheel Alignment by Experts
If you happen to notice that your steering wheel is shaking consistently, it would be a good idea to have a professional perform a wheel alignment for you. Our highly skilled technician will expertly adjust the angles of your wheels to their precise specifications, resulting in a noticeably smoother and safer ride for you.
Brake inspection and maintenance
By regularly inspecting and maintaining your brakes, you can effectively prevent any steering wheel shaking caused by brake issues. If you notice any vibrations when you apply the brakes, it is advisable to have a skilled mechanic inspect your brake system.
Suspension checkup
By conducting a comprehensive examination of your vehicle's suspension system, you can detect any worn-out or damaged components. Taking prompt action to address suspension issues can effectively eliminate the problem of a shaky steering wheel.
Wheel balancing
If you have recently had your tyres changed or have noticed any vibrations, it might be a good idea to have your wheels balanced. Wheel balancing is an important process that helps to achieve the best weight distribution for your vehicle's wheels. This not only enhances the overall driving experience but also ensures a smoother ride.
Power steering service
If you suspect that your power steering system is causing the issue, it is recommended to seek professional help. A mechanic has the ability to diagnose the problem, whether it's due to low fluid levels or a malfunctioning pump, and then fix it accordingly.
Frequently Asked Questions
Q: Is it possible for a shaking steering wheel to pose a safety risk?
A: Yes, if your steering wheel shakes, it could be a sign of underlying problems that could affect how your vehicle handles and its overall safety. Addressing the problem promptly is crucial.
Q: Should I be concerned about experiencing slight vibrations in my steering wheel?
A: Although road conditions can sometimes cause minor vibrations, it's important not to overlook consistent or noticeable shaking. We would recommend having your vehicle checked to ensure that there are no potential problems.
Q: Is it possible for tyre rotation to fix the issue of a shaky steering wheel?
A: Tyre rotation is important for maintaining even wear on your tyres. However, if you're experiencing shaking while driving, it could be caused by other factors such as wheel alignment or suspension issues. In that case, additional steps will be required to address the problem.
Q: Is do-it-yourself wheel balancing effective?
A: While there are DIY wheel balancing kits available, it's important to note that they may not offer the same level of accuracy as professional balancing services. Therefore, we would recommend choosing professional services for the best possible outcomes.
Q: How frequently should I inspect my vehicle's suspension system?
A: It is recommended to conduct regular inspections during routine maintenance checks. If you happen to hear any strange noises or feel any unusual vibrations, it would be a good idea to take your vehicle to a mechanic and have them inspect your suspension system.
Q: Are there any temporary solutions to address steering wheel shaking?
A: While it can be helpful to temporarily fix the problem by balancing your wheels, it is important to find and resolve the underlying cause in order to find a long-term solution.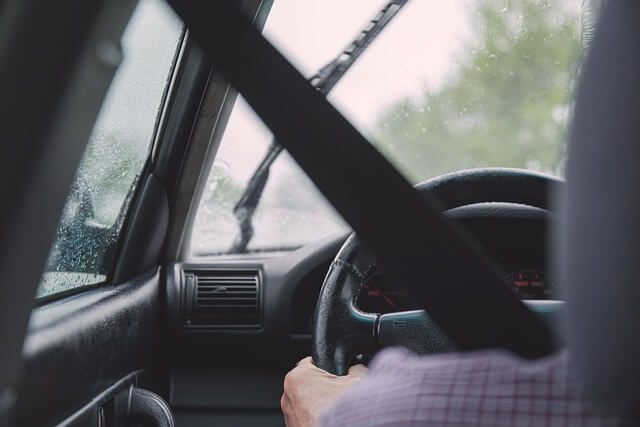 Conclusion
In summary, It can be quite unsettling when you feel your steering wheel shaking while driving. However, there are ways to address this issue and make sure your driving experience remains smooth and safe. Preventing a shaky steering wheel involves addressing various factors, such as uneven tyre wear and maintaining the brake system.
These aspects play a crucial role in ensuring a smooth and stable driving experience. It's important to keep in mind that regular maintenance and addressing issues promptly can greatly contribute to your vehicle's performance and give you peace of mind while driving.
Get in touch for professional Car Body Repairs
We hope you enjoyed reading our article and found it useful. If you're looking for a professional car body repairs service, then bring your vehicle to our car body shop in Radcliffe near Manchester and our professional technicians will take care of it for you.
In addition, for your convenience, we offer a fully mobile service and can come to you. We cover the whole of Greater Manchester, Lancashire, Cheshire, Merseyside and Yorkshire.
If you'd like to get a price for our professional vehicle body repair service, then please get in touch with us now on 0161 667 0919 or by filling out our quick quote form to get a free, no-obligation quotation.
We have lots of 5 star reviews on Google from happy customers, so please feel free to check out our reviews.
Or contact our team to arrange a time to bring your vehicle in for an estimate. We look forward to restoring your vehicle and getting you back on the roads!