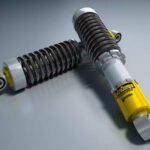 Car Suspension Problems: Causes, Symptoms and Solutions
28 August 2023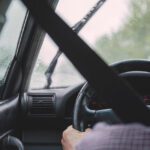 Steering Wheel Shaking: Causes, Solutions and Expert Advice
31 August 2023
Driving a car offers convenience and freedom, but it's not without its challenges. For example, have you ever experienced being on the road, enjoying a lovely, peaceful drive, when suddenly your car starts acting up? Dealing with car problems can be quite frustrating and inconvenient, but there's no need to worry!
Welcome to this comprehensive guide where we will delve into different car problems, their underlying causes, and the most effective methods to troubleshoot and resolve them.
So whether it's strange noises or unexpected warning lights, we have you covered. Let's explore the realm of car troubleshooting together and discover solutions to help you stay on the road without any hassles.
Common Car Problems: An Introduction
There are several reasons why car problems can occur, such as normal wear and tear, defects in manufacturing, and external factors. Having a good understanding of the signs and symptoms of common car issues can be really helpful. It allows you to take prompt action and prevent any additional damage or expensive repairs. In this next section, we will explore some of the common car problems that drivers often come across.
Car Engine Problems: A Bumpy Ride
The engine serves as the heart of your car, and if it's not operating smoothly, it can result in a less than pleasant driving experience. There are several common car engine problems that many people encounter. These issues can range from minor inconveniences to more serious concerns. Some of the most frequently experienced engine problems include:-
Faulty Starter Motor
A malfunctioning starter motor can prevent your engine from turning over. Listen for a clicking noise when starting – this could be a sign of a faulty starter.
Misfiring
If your engine is misfiring, you may experience a rough and uneven ride. There are a few possible reasons for this problem, such as issues with the spark plugs, ignition coils, or fuel injectors.
Overheating
When your engine starts to overheat, it's definitely something you should take seriously and address right away. Possible causes for this issue include a radiator that is not functioning properly, leaks in the coolant system, or a thermostat that is not working correctly. Regularly check coolant levels and address any leaks promptly.  In addition, Inspect hoses, radiator, and water pump for leaks regularly.
Lack of Power
If your car is having difficulty accelerating, it could be because of a few potential problems. These include a fuel filter that is clogged, oxygen sensors that are worn out, or a catalytic converter that is failing.
If you're experiencing any of these engine problems, it's a good idea to refer to your car's manual for troubleshooting tips. Alternatively, you can also reach out to a professional mechanic for assistance.
Weird Noises: Decoding Your Car's Language
Cars frequently communicate through the use of sounds, and when there are unusual noises coming from your car, it can be a sign of underlying problems. I have compiled a list of common noises and their possible causes for you.
Squealing Brakes
If you notice that your brakes are making a high-pitched squeal or squeaking noise, it might be an indication that your brake pads are worn out. It is crucial to replace your vehicle's parts promptly to ensure your safety while driving.
Grinding Transmission
Grinding or shaking during gear shifts in your car suggests transmission problems. Low transmission fluid or worn-out clutch components could be the culprits.
Knocking Sounds
If you hear knocking sounds coming from the engine, it could indicate potential issues with the fuel quality, engine oil, or possibly the engine itself. By regularly changing the oil and ensuring proper maintenance, you can reduce the impact of these issues.
Rattling Under the Car
If you hear a rattling noise coming from underneath your car, it might be a sign of loose or damaged components, like the exhaust system. If you ignore these sounds, it could potentially cause more significant damage.
By being attentive to these auditory cues, you have the ability to identify and resolve potential issues before they become more serious.
Dealing with Dashboard Problems: Understanding the Meaning Behind Car Warning Lights
In today's modern cars, you will find a variety of warning lights on the dashboard. These lights are designed to alert you about specific problems that may arise while driving your car.  Here are some common noises and their potential causes:-
Check Engine Light
The Check Engine Light typically comes on when there is a problem with either the engine or the emission control system. Using a diagnostic tool is crucial for accurately identifying the problem.
Battery Warning Light
When the Battery Warning Light illuminates, it may indicate a potential issue with the battery, alternator, or charging system. If you have a weak battery, it's important to address the issue promptly to avoid getting stranded.
ABS Light
The ABS light on your car's dashboard is a warning sign that there may be an issue with your braking system. It is important to have a professional inspect and repair your vehicle to ensure that the braking system is safe.
Airbag Light
A malfunction in the airbag system could mean compromised safety in case of an accident. Professional inspection is essential.
Some other common car problems
Tyre Troubles
Common problems with car tyres include flat tyres, punctures, and uneven tyre wear. To ensure your tyres last longer and your vehicle performs at its best, it's important to regularly check your tyres, keep them properly inflated, and follow the recommended rotation schedule.
Steering and Alignment Problems
If you notice that your car tends to drift to one side or if you feel vibrations in the steering wheel, it could be an indication of steering or alignment problems. When the wheels of a vehicle are not properly aligned, it can lead to uneven tyre wear and impact the way the vehicle handles. These issues can be resolved by getting a professional alignment.
Fuel Efficiency Drops
It can be quite frustrating when you notice a decrease in fuel efficiency. There are several factors that can contribute to the issue, such as dirty air filters, worn spark plugs, or malfunctioning oxygen sensors. If you regularly perform maintenance tasks like replacing filters and spark plugs, you can enhance your car's fuel efficiency.
Air Conditioning Failures
Driving in hot weather can become quite uncomfortable if the air conditioning system in your vehicle starts malfunctioning. The possible causes could be low refrigerant levels, compressor issues, or leaks. We recommend having your AC system inspected and recharged as necessary.
Exhaust System Vibrations
If you notice any vibrations or rattling noises coming from your exhaust system, it could be a sign that some of the components are loose or damaged. When the exhaust system is compromised, it can have an effect on both fuel efficiency and emissions. We would recommend having a professional inspect your exhaust system.
Suspension Difficulties
If you're experiencing a bumpy ride or having trouble keeping control of your vehicle, it's possible that you may be facing suspension issues. The cause could potentially be worn-out shocks, struts, or ball joints. To ensure a smoother and safer ride, it is important to promptly replace any damaged suspension components.
FAQs about common car problems
Q: What should I do if my car's engine overheats?
A: If your engine starts to overheat, it's important to find a safe spot to pull over. Once you've stopped, make sure to turn off the engine and give it some time to cool down before proceeding. It is important to never try to open the radiator cap when the engine is hot. After the engine has cooled down, make sure to inspect the coolant level and add more coolant if needed. If the issue continues, it would be advisable to seek the assistance of a mechanic.
Q: Why is my car making a grinding noise when I brake?
A: If you hear a grinding noise when you apply the brakes, it's usually a sign that your brake pads are worn out. When the metal components rub against each other, it can cause harm to the brake rotor. To prevent any further damage, it is recommended to replace the brake pads and, if necessary, resurface or replace the rotor.
Q: Is it safe to disregard a check engine light if my car appears to be running smoothly?
A: Ignoring the check engine light is not recommended. Even if your car appears to be running smoothly, the light could be indicating a hidden problem that could potentially worsen as time goes on. I recommend taking your car to a professional for a diagnosis in order to identify and address any issues it may have.
Q: How frequently should I monitor the oil level in my car?
A: It is important to regularly check the oil level of your car to ensure its well-being. Make sure to check it at least once a month and also before going on any long trips. It is important to maintain proper oil levels in your engine to prevent potential damage. Make sure to regularly check and ensure that your oil levels are within the recommended range.
Q: What are some possible reasons for a car battery to unexpectedly lose its charge?
A: There are several reasons why a car battery can unexpectedly die. One common cause is leaving lights or electronics on when the engine is turned off. Another possibility is a faulty alternator that fails to charge the battery properly. Additionally, a battery may die if it has reached the end of its lifespan.
Q: How do I prevent my car's paint from fading?
A: If you want to keep your car's paint from fading, try parking it in shaded areas whenever you can and consider using a car cover. To keep your car's paint protected from UV rays and environmental contaminants, it's important to make a habit of regularly wash and waxing your vehicle.
Q: Why is proper tyre maintenance important?
Proper tyre maintenance ensures even tread wear, better traction, and improved fuel efficiency.
Q: How do I improve my car's fuel efficiency?
Maintain proper tyre pressure, replace air filters, and drive smoothly to enhance fuel efficiency.
Conclusion - Common Car Problems
In conclusion, dealing with car problems can feel overwhelming, but by having the right knowledge and taking a proactive approach, you can effectively tackle them. To ensure your car stays in great condition, it's important to be able to identify engine problems, interpret unusual sounds, and comprehend warning lights.
This knowledge will help you effectively address any issues that arise. It's important to keep in mind that regular maintenance and addressing issues promptly are crucial for a smooth and safe driving experience.
Get in touch for professional Car Body Repairs
We hope you enjoyed reading our article and found it useful. If you're looking for a professional car body repairs service, then bring your vehicle to our car body shop in Radcliffe near Manchester and our professional technicians will take care of it for you.
In addition, for your convenience, we offer a fully mobile service and can come to you. We cover the whole of Greater Manchester, Lancashire, Cheshire, Merseyside and Yorkshire.
If you'd like to get a price for our professional vehicle body repair service, then please get in touch with us now on 0161 667 0919 or by filling out our quick quote form to get a free, no-obligation quotation.
We have lots of 5 star reviews on Google from happy customers, so please feel free to check out our reviews.
Or contact our team to arrange a time to bring your vehicle in for an estimate. We look forward to restoring your vehicle and getting you back on the roads!