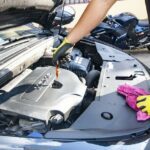 Oil Changes: How Often Should You Really Do It?
26 July 2023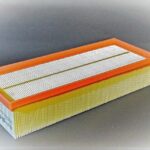 How to Replace the Air Filter in Your Car: A Step-by-Step Guide
3 August 2023
Welcome to our comprehensive guide on tyre maintenance, where we delve into the essential practices to keep your tyres in top-notch condition.  When it comes to ensuring road safety and optimal vehicle performance, taking good care of your tyres is absolutely crucial. The tyres on your car are the only parts that touch the road, so it's really important to make sure they're in great shape. This will help you have a smooth and safe driving experience.
In this article, you'll find some valuable tips on how to take care of your tyres and make them last longer. By following these tips, you can save money and ensure your safety while driving.  So let's get started on this journey towards safer and more durable tyres!
Tyre Maintenance: Why is it So Important?
Tyre maintenance plays a pivotal role in road safety and vehicle performance. Furthermore, neglecting your tyres can lead to various issues such as reduced grip, increased braking distance, uneven wear, and potential blowouts. Therefore, keeping your tyres in good condition ensures better fuel efficiency, smoother rides, and minimises the risk of accidents. Now, let's explore the key aspects of tyre maintenance.
Regular Tyre Inspections are Crucial for Maintenance
To ensure your tyres are in optimal condition, regular inspections are essential. Look for signs of wear and damage such as cuts, cracks, bulges, or any foreign objects lodged in the tread. Inspect the sidewalls for damage and check the overall tyre condition. Addressing these issues promptly can prevent further damage and potential blowouts on the road.
Regularly Check Tyre Pressure
Regularly checking the tyre pressure is one of the simplest yet most crucial aspects of tyre maintenance. When your tyres are properly inflated, not only do they help improve your vehicle's fuel efficiency, but they also enhance its handling and traction capabilities. It is recommended to use a dependable pressure gauge to regularly check the tyre pressure, ideally once a month and especially before embarking on long journeys.
Inspect Tread Depth
Maintaining an adequate tread depth on your tyres is crucial for ensuring optimal grip and traction while driving on the road. When tyres become worn out and have shallow tread depth, they can negatively affect how well a vehicle handles and increase the distance it takes to brake, especially when driving in wet conditions. You can use the "penny test" to check the depth of your tyre treads. Simply insert a penny into the grooves of the tread and see if you can see the top of the Queen's head. If you can, then it's a sign that you need to replace your tyres.
Rotate Tyres Regularly To Maintain Efficiency
Uneven tyre wear is a common issue, particularly in vehicles with front-wheel drive. If you want to make sure your tyres wear evenly and last longer, it's a good idea to rotate them on a regular basis. When you rotate your tyres, it helps to evenly distribute the wear across all four tyres. This not only extends their lifespan but also enhances the overall performance of your vehicle. Therefore, it's an essential aspect of tyre maintenance.
Proper Wheel Alignment
When the wheels of a vehicle are not properly aligned, it can cause the tyres to wear unevenly and have a negative effect on the vehicle's handling and steering. It's important to make sure your vehicle's wheels are properly aligned to avoid putting unnecessary stress on your tyres. To do this, it's a good idea to schedule regular wheel alignment checks with a professional mechanic.
Balancing Your Tyres Is Important For Maintenance
Another important aspect of tyre maintenance is balancing your tyres. When your tyres are unbalanced, it can cause vibrations and uneven wear, which can ultimately result in the need for premature tyre replacement. It's important to have your tyres balanced when they are mounted on the wheels. Additionally, if you ever experience vibrations while driving, it's a good idea to have them checked again.
Avoid Overloading
When you overload your vehicle, it puts too much pressure on the tyres, which can cause them to wear out more quickly and result in decreased performance. To find out the recommended maximum load capacity for your car, please consult the car's manual or refer to the tyre placard. It's important to never exceed this recommended limit.
Be Cautious with Speed Bumps & Pot Holes
To prevent placing unnecessary strain on your tyres, it is advisable to drive slowly when encountering speed bumps or pot holes. When you drive over speed bumps at high speeds, it can potentially cause damage to the sidewalls of your tyres or result in misalignment issues.
Keep Tyres Clean As Part Of A Regular Maintenance Routine
Keeping your tyres clean as part of your regular maintenance not only improves the way your vehicle looks, but it also allows you to spot any possible problems early on, like cracks or objects lodged in the tyre tread. Make sure to clean your tyres regularly and carefully examine them for any signs of damage.
Choose the Right Tyres
Choosing the appropriate tyres for your vehicle and specific driving conditions is essential to ensure the best possible performance. When selecting tyres, it's important to take into account various factors such as weather conditions, types of roads, and your personal driving habits. We recommend seeking advice from a professional tyre dealer to help you find the perfect fit for your specific needs.
Store Tyres Properly In Order To Maintain Condition
If you find yourself needing to store your spare tyres or switch to winter tyres during specific seasons, it's important to make sure they are stored correctly. To ensure the longevity of your tyres, it's best to store them in a cool and dry location, away from direct sunlight. This will help prevent any potential degradation.
Inspect Valves and Valve Caps
Valves and valve caps help maintain proper tyre pressure and should be regularly inspected as part of your maintenance routine. Check for leaks, and if necessary, replace damaged valves or caps promptly.
Check Spare Tyre
It's common for us to overlook the spare tyre until we actually need it, but it's an important part of maintenance to remember to check its condition regularly. Make sure to check that the spare tyre is adequately inflated and in excellent condition, so that it is prepared for use during unexpected situations.
Tyre Repair vs. Replacement
When faced with a puncture or damage, promptly assess whether the tyre can be repaired safely or if it requires replacement. Safety should be the top priority.
The Role of Age in Tyre Maintenance
Tyre rubber ages over time, leading to reduced performance and safety concerns. Be mindful of the manufacturing date when purchasing new tyres.
Understanding Tyre Sidewall Markings
Tyre sidewalls contain crucial information about the tyre's size, type, and other specifications. Familiarise yourself with these markings for better tyre care and maintenance.
Avoid Mixing Tyre Types
Ensure all four tyres are of the same type and brand. Mixing different types can adversely affect handling and performance.
Seasonal Changes and Tyre Pressure
Extreme temperatures can cause fluctuations in tyre pressure. Check your tyre pressure more frequently during temperature changes.
The Impact of Speed on Tyre Wear
Higher speeds generate more heat, leading to faster tyre wear. Stick to recommended speed limits to preserve your tyres.
Seek Professional Advice on Maintaining Your Tyres
If you have any doubts or questions about taking care of your tyres, it's always a good idea to reach out to a professional for advice. We would recommend seeking advice from a certified mechanic or a tyre specialist who can provide you with expert guidance and personalised recommendations based on your specific concerns.
Conclusion - Tyre Maintenance
In summary, taking care of your tyres goes beyond just saving money. It's all about putting safety first and making sure your driving experience is as smooth as possible. If you follow these tips for maintaining your tyres, you can increase their lifespan, improve your vehicle's performance, and ensure your safety while driving.  Remember to perform regular inspections, keep an eye on tyre pressure, and address any issues promptly. Safe driving starts with good tyre maintenance.
FAQs on Maintaining Car Tyres
How frequently should I monitor my tyre pressure?
It is advisable as part of your tyre maintenance to regularly check the pressure of your tyres, ideally once a month and especially before embarking on long trips.
Is it possible to replace just one tyre if it is damaged?
To ensure even wear and balance, it is recommended to replace tyres in pairs or all four at once.
Can I drive with a punctured tyre?
It's not recommended. Get it repaired or replaced as soon as possible.
If your car drives straight, is it necessary to align the wheels?
Absolutely! When your wheels are misaligned, it can cause your tyres to wear unevenly, which can have a negative impact on your vehicle's overall performance over time.
What is the typical lifespan of a tyre?
The lifespan of a tyre can vary depending on how you drive and the conditions of the roads you travel on. On average, tyres tend to last about 4 to 6 years.  Regular maintenance, proper inflation, and smooth driving habits can significantly prolong tyre life.
Is it possible to use winter tyres throughout the entire year?
Although it is technically possible, it is not advisable to use winter tyres in warmer weather. This is because winter tyres are specifically designed to perform optimally in cold and snowy conditions, and using them in warmer weather can cause them to wear out more quickly.
Are budget tyres worth considering?
While they may be cost-effective, consider the quality and safety features before making a decision.
Get in touch for professional Car Body Repairs
We hope you enjoyed reading our article about tyre maintenance and found it useful. If you're looking for a professional car body repairs service, then bring your vehicle to our car body shop in Radcliffe near Manchester and our professional technicians will take care of it for you.
In addition, for your convenience, we offer a fully mobile service and can come to you. We cover the whole of Greater Manchester, Lancashire, Cheshire, Merseyside and Yorkshire.
If you'd like to get a price for our professional vehicle body repair service, then please get in touch with us now on 0161 667 0919 or by filling out our quick quote form to get a free, no-obligation quotation.
We have lots of 5 star reviews on Google from happy customers, so please feel free to check out our reviews.
Or contact our team to arrange a time to bring your vehicle in for an estimate. We look forward to restoring your vehicle and getting you back on the roads!