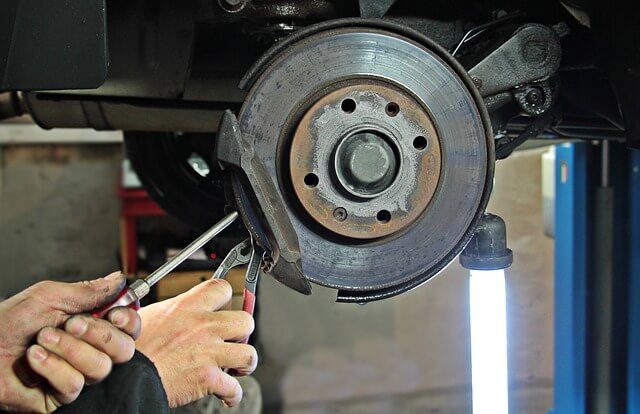 MOT Requirements In The UK
24 May 2023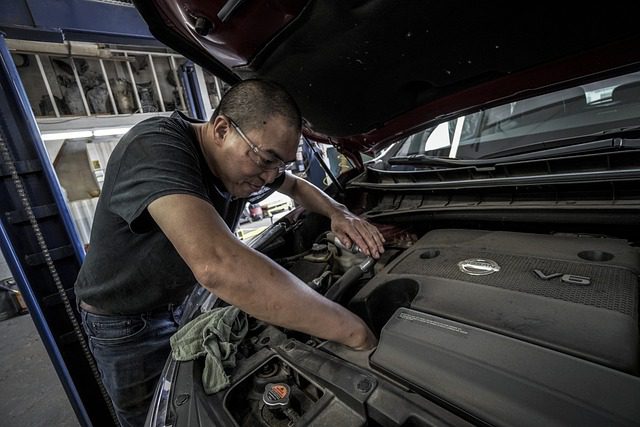 Cost of Car Service UK: Understanding the Factors and Managing Expenses
26 May 2023
Car accidents can be traumatic and emotionally overwhelming experiences. In the UK, knowing the right steps to take after a car accident is crucial to ensure your safety, protect your rights, and minimise the potential long-term consequences.
So in this article, we will guide you through the essential actions to take immediately after any accident in your car, helping you navigate the aftermath with clarity and confidence.
What To Do After A Car Accident?
Car accidents are unfortunate events that can occur unexpectedly. Whether it's a small dent to the bumper or a more serious collision with more damage, the steps you take immediately after the accident can significantly impact the outcome. So in this article we'll tell you exactly what you need to do after being involved in a car accident.
Stay Calm and Assess the Situation
After a car accident, it's natural to feel overwhelmed, scared, or angry and not quite knowing what to do next. However, it's essential to stay calm and composed. Take a moment to collect yourself and assess the situation. Then check for any injuries to yourself or your passengers.
Ensure Safety and Call for Help
If it's safe to do so after the accident, then what you need to do next is move your vehicle to the side of the road to prevent further accidents or traffic congestion. Then, proceed to turn on your hazard lights in order to alert other drivers. If anyone is injured or there is significant damage, call the emergency services immediately, including the police.
Exchange Information with the Other Party
Next, exchange contact and insurance information with the other party involved in the accident. Note down their name, address, phone number, license plate number, and insurance details. Be sure to provide your information as well. Also, If there are witnesses, collect their contact information too.
Document the Vehicle Collision Scene
What you need to do next is document the full scene after the accident by taking pictures or videos with your phone of your car and any others that are involved. Capture the surrounding environment and any damage to the vehicles involved, the positioning of the vehicles, and any visible injuries. These records can serve as valuable evidence during insurance claims or legal proceedings.
Notify Your Insurance Company About The Accident
Next, contact your insurance company as soon as possible to report the accident. Provide them with accurate and detailed information about the incident. They will guide you through the claims process and advise you on the necessary steps to follow.
Seek Medical Attention
Even if you don't feel immediate pain or visible injuries, it's important to seek medical attention after a car accident. Some injuries, such as whiplash or internal trauma, may not manifest symptoms right away. A medical professional can assess your condition and provide appropriate treatment if necessary.
Gather Witness Statements After The Car Crash
If there were witnesses to the accident, ask for their statements and contact information. Their accounts can support your version of events and strengthen your case during insurance claims or legal proceedings. Furthermore, their unbiased testimonies can be valuable in establishing liability.
Notify DVLA of The Motor Vehicle Accident
Next, If the accident resulted in significant damages or injuries, inform the Driver and Vehicle Licensing Agency (DVLA) within 14 days of the incident. Failure to do so can lead to legal consequences.
Consult with a Solicitor
If you sustained serious injuries or the accident involved complex circumstances, it may be advisable to consult with a personal injury solicitor. They can provide legal advice, protect your rights, and represent you in negotiations or court proceedings if needed.
Follow Up with Insurance and Legal Processes
Cooperate with your insurance company and follow their instructions throughout the claims process. Additionally, make sure to keep copies of all documents, correspondence, and receipts related to the accident. If legal action is necessary, your solicitor will guide you through the legal proceedings.
Repairing Your Vehicle After A Car Accident
Depending on the extent of the damage, you may need to arrange for your vehicle's repair. Your insurance company can provide a list of approved repair shops or garages. Ensure that you keep all receipts and documentation for the repairs.
Dealing With The Emotional Impact
Car accidents can leave emotional scars that may require attention and support. Therefore, don't hesitate to seek professional help, such as counseling or therapy, to cope with any anxiety, stress, or trauma resulting from the accident. Reach out to your support system, friends, or family for emotional support as well.
Understanding Your Rights and Compensation After A Road Traffic Incident
Educate yourself about your rights and entitlements regarding compensation for the accident. Furthermore, depending on the circumstances, you may be eligible for compensation for medical expenses, vehicle repairs, lost wages, or pain and suffering. In addition, consult with your solicitor or insurance company to understand the available options.
Taking Preventive Measures To Avoid A Car Crash
Learning from the experience, take preventive measures to reduce the risk of future accidents. Practice defensive driving, follow traffic rules and regulations, and avoid distractions while driving. Additionally, regular vehicle maintenance, including checking brakes, tyres, and lights, can also contribute to safer road experiences.
Conclusion On What To Do After A Car Accident
In conclusion, experiencing a car accident can be emotionally and physically challenging. However, by following the steps outlined in this article, you can ensure your safety, protect your rights, and navigate the aftermath of car accidents more effectively.
Also, remember that seeking professional advice and support when needed is crucial for your well-being and successful resolution of any legal or insurance matters.
---
FAQs On What To Do After A Car Accident
1. Will my insurance premium increase after a car accident?
Insurance premiums may increase after an accident, especially if you are at fault. However, it depends on various factors, including your insurance policy, driving history, and the severity of the accident. Therefore, please ensure you contact your insurance provider for specific details.
2. What if the other party involved in the car accident doesn't have insurance?
If the other party doesn't have insurance, you may still be able to seek compensation through your own insurance policy, such as uninsured or underinsured motorist coverage. So please consult with your insurance company or Solicitor to explore your options.
3. How long do I have to report a car accident to my insurance company?
It's advisable to report the accident to your insurance company as soon as possible, preferably within 24 hours. This is because many insurance policies have specific timeframes for reporting accidents. So it's important to review your policy and adhere to any deadlines.
4. Can I file a personal injury claim after a road accident?
Yes, if you have sustained injuries as a result of being in an accident, you may be eligible to file a personal injury claim. Subsequently, consulting with a personal injury solicitor can help you determine the viability of your claim and guide you through the legal process.
5. What if the other party disputes their liability in the motor vehicle accident?
If the other party disputes their liability in the car accident, it may be necessary to gather evidence, such as witness statements, photographs, or expert opinions, to support your claim. Your solicitor can help build a strong case and negotiate on your behalf to establish liability.
6. Can I handle the insurance claim process myself?
Yes, you can handle the insurance claim process yourself. However, it can be complex and time-consuming. Consider seeking advice from a legal professional specialising in car accidents claims for guidance and support.
7. What if I'm not satisfied with the insurance company's settlement offer?
If you're not satisfied with the settlement offer from the insurance company, you have the right to negotiate or dispute the offer. Consequently, consulting with a solicitor experienced in personal injury claims can help you understand your options.
8. When should I involve the police after a car accident?
You should involve the police if there are injuries, significant property damage, or a disagreement over liability. It's crucial to report the accident to the police within 24 hours, or as soon as reasonably practicable.  Call the non-emergency number (101) and provide them with the details. They will advise you on whether an officer needs to attend the scene.
Get in touch for professional Alloy Wheel & Car Body Repairs
If your car needs alloy wheel or body repair, then bring your vehicle to our car body shop in Radcliffe near Manchester and our professional technicians will take care of it for you.
In addition, for your convenience, we offer a fully mobile service and can come to you. We cover the whole of Greater Manchester, Lancashire, Cheshire, Merseyside and Yorkshire.
If you'd like to get a price for our professional mobile smart repair service, then please get in touch with us now on 0161 667 0919 or by filling out our quick quote form to get a free, no-obligation quotation.
We have lots of 5 star reviews on Google from happy customers, so please feel free to check out our reviews.
Or contact our team to arrange a time to bring your vehicle in for an estimate. We look forward to restoring your vehicle and getting you back on the roads!