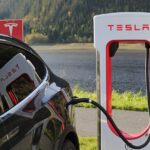 Are Electric Cars Worth It?
19 October 2023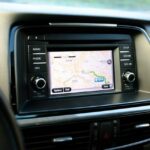 Car Satellite Navigation: Your Roadmap to Seamless Travel
27 October 2023
Autumn is the ideal season for a leisurely drive, with its refreshing air, colourful foliage, and inviting atmosphere. Nevertheless, as the leaves descend and the weather undergoes a transformation, it becomes necessary to adjust your driving skills to align with the current autumn season.
Here, we have compiled a complete guide to help you navigate the roads during the autumn season. Our aim is to prioritise your safety and make your driving experience more enjoyable.
Autumn is truly a stunning season, with its vibrant foliage and refreshing temperatures, and can be a breathtaking backdrop for your journey.  Nevertheless, it poses distinct difficulties for drivers. Autumn driving can be dangerous due to falling leaves, wet roads, and reduced daylight. For your utmost safety while driving, we have compiled a list of crucial driving safety tips.
Tyre Maintenance: Your Key To Autumn Safety
Driving during the autumn season can be challenging due to the presence of slippery roads. Consequently, one of the most critical driving tips is to ensure your tyres are in excellent condition. So It is essential to properly maintain your tyres.  As the roads become slippery with fallen leaves and rain, well-maintained tyres provide the grip you need to stay in control.
Examining Tread Depth
Make sure to check your tyres for sufficient tread depth. Tyres that have ample tread offer improved traction, which helps minimise the chances of skidding.
Inflating Tyres Properly
Make sure to regularly check your tyre pressure. Low temperatures can lead to a decrease in tyre pressure. Ensuring that your tyres are properly inflated can greatly enhance your vehicle's handling and fuel efficiency.
Inspection of the brake system
Ensuring safety during autumn driving is heavily dependent on the condition of your brakes.
Checking the Brake Pads and Rotors
Take a close look at your brake pads and rotors. Brake components that are in poor condition can result in a decrease in braking effectiveness.
Checking Brake Fluid Levels
Make sure to regularly inspect the brake fluid levels in your vehicle. Insufficient brake fluid can seriously affect your ability to stop.
Improving Visibility
Having clear visibility is absolutely essential for ensuring safe driving, particularly during the autumn season.
Keeping Windscreens and Windows Spotless
Make sure to regularly clean your windscreens and windows. Watch out for fallen leaves and debris that may block your line of sight.
Changing Wiper Blades
Make sure your wiper blades are in excellent shape and defrosters are in working order.  Autumn rains can truly make a working wiper system an absolute lifesaver.
Properly Adjust Your Mirrors
Optimal visibility is crucial in any season, but in autumn, it's paramount. Therefore, adjust your mirrors to minimise blind spots, helping you anticipate and react to any sudden changes on the road.
Keep Your Lights On
Shorter daylight hours and unpredictable weather mean it's essential to keep your headlights on. This ensures you're visible to other drivers and have improved visibility.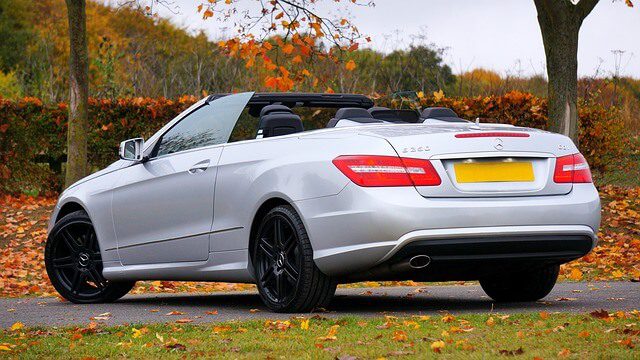 Modifying Your Driving Habits For Autumn
Adjusting your driving habits to match the autumn season can significantly improve safety.
Maintaining Safe Speed
It is important to exercise caution and decrease your speed when driving on wet or leaf-covered roads. Taking things at a slower pace allows for better responsiveness to unforeseen circumstances.  So slow down and appreciate the scenery without compromising your safety.
Maintaining a Safe Following Distance
When driving behind other vehicles, maintain a safe following distance. This gives you more reaction time if the driver in front of you suddenly stops.
Don't Use Cruise Control
Avoid using cruise control on wet or slippery roads, as it can make it harder to maintain control of your vehicle.
Be Prepared for Weather Changes
Autumn can be unpredictable, with sudden rain or frost. Therefore, be prepared by checking the weather forecast before your trip and carrying essential supplies like an ice scraper and an emergency kit.
Stay Informed About Road Conditions
Before heading out, check traffic and road conditions. Use navigation apps that provide real-time updates to help you avoid congested routes.
Plan Your Route
Planning your route in advance can help you avoid roadwork, closures, or congested areas, making your autumn drive more enjoyable.
Creating an Emergency Kit
It is crucial to be well-prepared for driving in autumn. Prepare an emergency kit for your vehicle.
Must-Have Items
Make sure to pack essential items such as a first aid kit, torch, blankets and non-perishable snacks.
Tools for Inspecting Vehicles
Make sure to have the necessary tools on hand to inspect and, if needed, fix your vehicle in the event of a breakdown.
Driving Hazards During The Autumn Season
Autumn Driving presents a set of distinct road challenges.
Wildlife on the Road
Autumn is mating season for many animals, and they are more active. Therefore, keep an eye out for deer, squirrels, and other wildlife that may unexpectedly dart across the road.  Essentially, take care around wildlife, particularly during the early morning and evening hours when animals are most active.
Sun glare and reduced daylight
The sun's glare can be quite intense during the autumn season. It's always a good idea to keep a pair of sunglasses with you. Additionally, it's important to take note of the shorter amount of daylight during this time.
Driving in the rain  
When you're driving in the rain, it's important to remember to turn on your headlights, reduce your speed, and leave more space between you and the car in front of you.
Foggy Conditions
When encountering foggy conditions, it is important to activate your fog lights and decrease your speed. It is advisable to refrain from using high beams as they have the potential to scatter light, which can ultimately hinder visibility.
Dealing with Wet Leaves
Be cautious of wet leaves on the road during the autumn season as they can pose a significant hazard.  Piles of leaves on the road might seem like fun to drive through, but they can conceal hazards like potholes or even ice. Therefore, steer clear of them to prevent accidents. Handle them with caution, taking care to avoid sudden movements and applying gentle pressure to the brakes.
Black Ice Awareness
Black ice can be quite treacherous as it is often difficult to spot. It is important to exercise caution when driving in low-temperature conditions and to refrain from making sudden manoeuvres.
Stay Alert on School Roads
Autumn means back to school for many children. Therefore, be extra cautious around school zones, and always obey speed limits and traffic signs.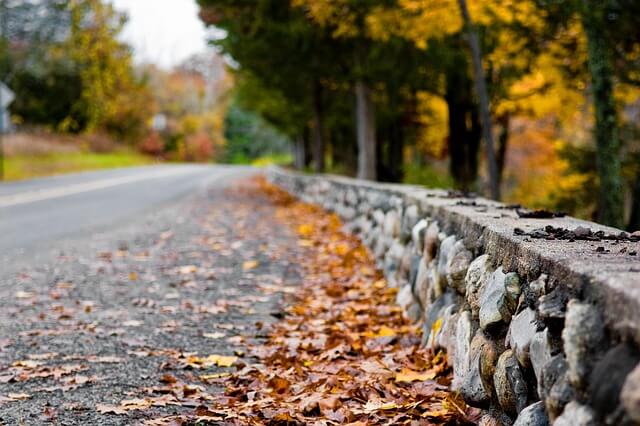 Conclusion - Autumn Driving
In summary, driving during the autumn season can be just as safe as it is beautiful if you adhere to these important safety guidelines. Stay alert, keep your vehicle in good condition, and adapt your driving habits to handle the specific difficulties of the season. 
As you embark on your adventures, keep these driving tips in mind. Happy driving! May your autumn journeys be as colourful as the leaves around you!
Frequently Asked Questions
1. Should I switch to winter tyres in the autumn?
Yes, it is highly recommended. Winter tyres provide improved traction in cold and wet conditions, enhancing safety for driving in autumn.
2.  What should I do if I encounter a wild animal on the road?
Take care to apply the brakes in a gentle manner and make an effort to avoid any sudden movements. Colliding with the animal head-on is generally a safer option compared to abruptly changing direction.
3. What measures can I take to minimise the chances of skidding on wet leaves?
It is advisable to drive at a more moderate speed, refrain from abrupt braking or acceleration, and ensure a sufficient distance between vehicles.
4. Are fog lights essential for ensuring safe driving during the autumn season?
While fog lights can enhance visibility during foggy conditions, they are not obligatory. Nevertheless, they can be quite useful in minimising glare.
5. What items are essential for an autumn driving emergency kit?
Make sure to have all the necessary items in your emergency kit, such as a first aid kit, torch, blankets, ice scraper, warm clothing, non-perishable snacks and tools for vehicle inspection and repair.
Get in touch for professional Car Body Repairs
We hope you enjoyed reading our article and found the tips useful. If you're looking for a professional car body repairs service, then bring your vehicle to our car body shop in Radcliffe near Manchester and our professional technicians will take care of it for you.
In addition, for your convenience, we offer a fully mobile service and can come to you. We cover the whole of Greater Manchester, Lancashire, Cheshire, Merseyside and Yorkshire.
If you'd like to get a price for our professional vehicle body repair service, then please get in touch with us now on 0161 667 0919 or by filling out our quick quote form to get a free, no-obligation quotation.
We have lots of 5 star reviews on Google from happy customers, so please feel free to check out our reviews.
Or contact our team to arrange a time to bring your vehicle in for an estimate. We look forward to restoring your vehicle and getting you back on the roads!