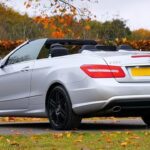 Autumn Driving Tips: Navigating the Season Safely
25 October 2023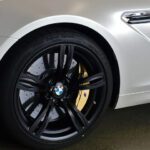 How to Paint Alloy Wheels: A Complete Guide
27 November 2023
In today's fast-paced world, navigating from one place to another has become incredibly convenient, all thanks to the remarkable advancements in car satellite navigation technology. As a result, no longer will you find yourself struggling with outdated paper maps and feeling disoriented on unfamiliar roads.
Car sat nav systems allow you to easily navigate complex road networks, discover the fastest routes, and steer clear of traffic congestion.
This article serves as a comprehensive guide to satellite navigation in cars, providing you with a wealth of information ranging from the fundamentals to expert advice and commonly asked questions. So let's get started!
Car Satellite Navigation: The Modern Driving Companion
Car satellite navigation, commonly known as Sat Nav or GPS (Global Positioning System), has completely transformed the way we navigate while travelling. It has transitioned from being a mere luxury to an essential requirement for both everyday commutes and exciting road trips. These devices utilise a network of satellites to accurately determine your precise location and assist you in reaching your intended destination. In the following sections, we will explore the fascinating realm of car navigation systems, providing comprehensive coverage of all the key aspects.
How Car Satellite Navigation Works
Car sat nav systems work by receiving signals from a network of satellites that orbit the Earth. These signals play a crucial role in determining your exact location and speed. Once you provide your destination, the device will calculate the optimal route, considering various factors such as road conditions and traffic. What is the outcome? Step-by-step instructions to ensure a seamless and effortless journey.
The Advancement of Car Satellite Navigation
The evolution of car satellite navigation has been remarkable. With the advancement of technology, the availability of various options has increased significantly. Now, you can find everything from large, standalone units to seamlessly integrated systems in modern vehicles and even smartphone apps. Furthermore, this advancement has not only made navigation more convenient but has also improved safety on the road.
Types of Car Sat Nav Systems
Integrated GPS Systems
One type of car sat nav system is the integrated GPS system, which is seamlessly built into the vehicle's dashboard. These systems are incredibly precise and frequently feature spacious screens, providing a user-friendly experience.
Smartphone-Based Navigation Apps
Smartphone-based navigation apps have become increasingly popular because of their convenience. They make use of the GPS chip in your phone to offer turn-by-turn directions.
In-Dash Navigation Systems
In-dash navigation systems are sophisticated features commonly found in luxury vehicles. They integrate GPS technology with a range of multimedia capabilities.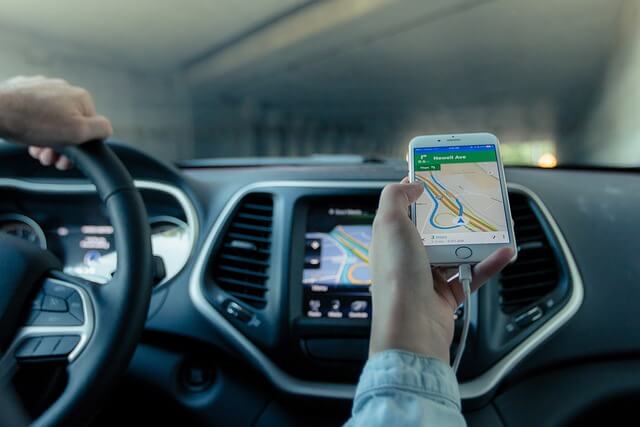 Benefits of Car Satellite Navigation 
1. Enhanced Precision and Accuracy 
Car satellite navigation provides exceptional precision, guaranteeing that you never overlook a turn or an exit. This level of precision has the potential to revolutionise the game, particularly in uncharted territories.
2. Stay up-to-date with live traffic information
Stay up-to-date on traffic conditions and get alternative routes to bypass congestion, helping you save time and avoid frustration.
3. Improved Safety
Car sat nav systems enhance driving safety by offering hands-free operation and providing voice-guided directions.
4. Maximising Fuel Efficiency
By utilising the most efficient routes, these systems contribute to minimising fuel consumption and reducing your carbon footprint.
Tips for Selecting the Perfect Navigation System
Choosing the correct satellite navigation system is essential for a seamless driving experience. Therefore, take into account factors such as the system's accuracy, screen size, and user-friendliness. Furthermore, it would be beneficial to conduct research on well-known brands and models in order to discover the ideal option that suits your requirements.
Installing and Using Car Satellite Navigation 
The installation process can differ based on the system you select. Integrated systems come pre-installed, making them convenient and ready to use. On the other hand, smartphone apps can be easily downloaded, offering a quick and hassle-free setup process. Professional installation may be required for in-dash systems.
Tips for Efficient Navigation
For optimal performance of your car sat nav system, it is important to ensure that your maps are regularly updated, maintain an unobstructed view of the sky to receive GPS signals, and enter destinations safely while your vehicle is parked.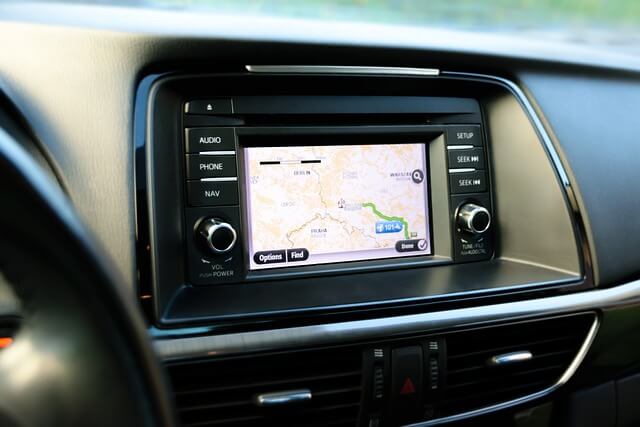 Future Developments in Car Satellite Navigation
With the rapid advancement of technology, the future of satellite navigation for cars is filled with thrilling possibilities.
Autonomous Vehicles and Navigation
Self-driving cars will heavily depend on satellite navigation to ensure accurate route planning and real-time adjustments, resulting in enhanced safety and efficiency during travel.
Augmented Reality Navigation
Augmented reality navigation is becoming increasingly popular, offering an exciting and immersive way to receive real-time guidance with overlay information projected onto your windscreen.
Conclusion
In conclusion, satellite navigation in cars goes beyond being a mere navigational tool. It serves as a valuable travel companion, enriching your entire driving experience.
Furthermore, sar satellite navigation offers a range of advantages, from its precise and accurate directions to its ability to provide real-time traffic updates. With the rapid advancement of technology, the world of navigation is poised for even more thrilling developments.
So embrace the exciting possibilities of modern travel and allow car sat nav systems to be your trusted companion.
Frequently Asked Questions 
Q. Do car sat nav systems work with every type of vehicle?
Most vehicles can be easily paired with car sat nav systems. Some integrated systems may only be compatible with certain vehicle models, whereas smartphone apps can be used with any phone that has GPS capabilities.
Q. Is it possible for car sat nav systems to function without an internet connection?
Indeed, numerous car sat nav systems are capable of functioning offline, relying exclusively on GPS signals. Nevertheless, an internet connection may be necessary for real-time traffic updates and specific features.
Q. How do I update my car's navigation system?
Car manufacturers and GPS device providers regularly release updates. Therefore, check your device's user manual for instructions on updating maps and software.
Q. Are map updates for my car sat nav system free of charge?
Certain systems provide complimentary map updates, whereas others may necessitate a subscription or a one-time purchase. Therefore, It's crucial to review the manufacturer's policy.
Q. What should I do if my car's satellite navigation system freezes or crashes?
In most cases, a system reset or software update can resolve these issues. So please refer to your device's manual for specific instructions.
Q. Is it possible to utilise car satellite navigation while on foot or cycling?
Although car sat nav systems are mainly intended for use in vehicles, there are smartphone-based apps available that provide walking or biking directions.
Q. How do I improve GPS signal reception in my car?
Ensure a clear line of sight to the sky, keep your device updated, and avoid obstructions like tinted windows or metal roofs.
Q. Can I use car satellite navigation internationally?
Yes, many systems offer international maps and can be used in different countries. However, be aware of any additional costs for foreign map data.
Q. Do car sat nav systems raise any privacy concerns?
Car sat nav systems have the ability to collect location data, but fortunately, most systems give you the power to control how this information is utilised. So take a moment to review the privacy settings for your particular system to make sure they align with your preferences.
Get in touch for professional Car Body Repairs
We hope you enjoyed reading our article about car satellite navigation systems and found it useful. If you're looking for a professional car body repairs service, then bring your vehicle to our car body shop in Radcliffe near Manchester and our professional technicians will take care of it for you.
In addition, for your convenience, we offer a fully mobile service and can come to you. We cover the whole of Greater Manchester, Lancashire, Cheshire, Merseyside and Yorkshire.
If you'd like to get a price for our professional vehicle body repair service, then please get in touch with us now on 0161 667 0919 or by filling out our quick quote form to get a free, no-obligation quotation.
We have lots of 5 star reviews on Google from happy customers, so please feel free to check out our reviews.
Or contact our team to arrange a time to bring your vehicle in for an estimate. We look forward to restoring your vehicle and getting you back on the roads!