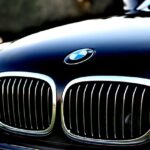 What is vehicle excise duty?
12 October 2023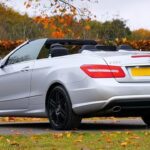 Autumn Driving Tips: Navigating the Season Safely
25 October 2023
Electric cars have been gaining significant attention in the automotive industry lately, thanks to technological advancements and an increasing emphasis on sustainability.  If you're pondering whether electric cars are worth it, you've come to the right place.
This article offers a comprehensive examination of electric vehicles, including their benefits, drawbacks, and factors to consider when determining their suitability for you.  Hopefully, this will help you to decide whether electric cars are worth the investment or not.
Are electric cars worth it?
In an era where environmental concerns are at the forefront, the shift toward electric vehicles is a significant step. So are electric cars worth the investment, or are they just a passing trend? Let's dive into the world of electric cars to find out.
The Benefits of Electric Cars
1. Environmentally Friendly Operation
Electric cars are well-known for being environmentally friendly. Unlike traditional gas-powered vehicles, electric cars generate no tailpipe emissions, which helps decrease your carbon footprint and improve air quality.  This means that they play a vital role in reducing greenhouse gas emissions and combatting climate change.  As a result, this is the main reason why people believe investing in electric cars is more than worth it.
2. Lower Air Pollution
Electric cars are also significantly quieter than their gasoline counterparts, contributing to reduced noise pollution in urban areas. Moreover, they do not emit harmful pollutants like nitrogen oxides and particulate matter, which can improve air quality and public health.
3. Reducing Expenses
Electricity is typically more affordable than petrol, which makes electric cars a more economical choice to run. Due to the reduced number of components, maintenance expenses are also reduced.
4. Immediate Power
Electric cars provide immediate torque, delivering a lively and thrilling driving experience. Experience the exhilarating power from the moment you begin, transforming every drive into a truly enjoyable experience.
5. Quiet and Smooth
Electric vehicles offer a pleasantly quiet experience and provide a smooth, vibration-free ride. Bid farewell to the cacophony of engine revs and the jolting gear shifts.
6. Benefits from the Government
Several governments provide incentives for buying electric cars, such as tax credits, rebates and access to carpool lanes, which make them even more attractive.  These incentives can help offset the initial purchase price, which can make electric cars worth the investment.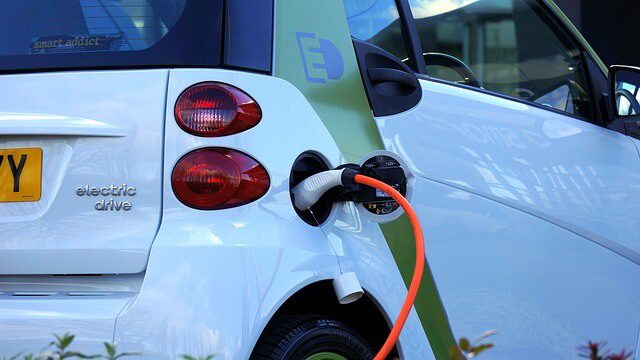 Cost Savings with Electric Cars
Reduced Fuel Costs
By transitioning to an electric car, you can bid farewell to the burden of costly petrol expenses. Charging an electric car is typically more cost-effective, and in certain instances, you might even have the opportunity to utilise complimentary charging stations. Over time, these savings can accumulate substantially.
Maintenance Savings
Electric cars require less maintenance compared to traditional vehicles due to their simplified design and fewer moving parts. You'll experience a decrease in trips to the mechanic, and the overall maintenance needs are easier to handle and more budget-friendly.
Drawbacks of Electric Cars
1. Limited Range
A major issue with electric cars is their relatively short driving distance compared to conventional vehicles. It is important to carefully plan your trips and take into account the availability of charging stations.
2. Infrastructure for Charging
Although the charging infrastructure is growing quickly, it is still not as prevalent as petrol stations, which can be quite inconvenient for long road trips.
3. Refuelling takes more time 
Charging an electric car does require more time compared to refuelling a petrol vehicle. Nevertheless, this issue can be addressed by using charging solutions that can be used at home.
4. Initial Expense
Electric cars generally come with a higher initial price tag, but this is gradually becoming more affordable as technology improves and production increases.
5. Limited variety of models available
Despite the growing number of electric car models available, they still fall short compared to traditional cars. You may have a limited selection to consider.
Electric Car Models and Their Features
Tesla Model 3
Tesla's Model 3 is known for its long range, cutting-edge technology, and impressive safety features. It's one of the most popular electric cars on the market.
Nissan Leaf
The Nissan Leaf is an affordable electric car that offers a decent range and a comfortable interior. It's an excellent option for budget-conscious buyers.
Resale Value
Electric cars tend to retain their value well. This is due to their lower maintenance costs and the growing demand for eco-friendly transportation.
The Future of Electric Cars
The electric car industry is rapidly evolving. With ongoing technological advancements, we can expect even more affordable, longer-range electric cars in the future. Subsequently, this makes investing in an electric car an attractive long-term option.
Buying An Electric Car - Factors to Take into Account
When determining the value of electric cars and whether it's worth investing in them, it's important to take into account factors such as your daily commute, the availability of charging infrastructure in your area, and your dedication to sustainability. Consider the potential for significant cost savings and the positive environmental effects.
Frequently Asked Questions
Q: Are electric cars more environmentally friendly than traditional cars?
A: Absolutely, electric cars are known for their zero tailpipe emissions and help reduce greenhouse gas emissions, which makes them a much more environmentally friendly option.
Q: Are electric cars more expensive to purchase?
While the initial purchase price may be higher, electric cars often offer long-term savings on fuel and maintenance, making them cost-effective over time and worth the outlay.
Q: What's the range of electric cars?
A: The range can vary, but numerous modern electric cars have the capability to travel over 200 miles on a single charge.
Q: Are there any incentives provided by the government for individuals who purchase electric cars?
Yes, numerous governments provide incentives like tax credits and rebates to promote the adoption of electric cars.
Q: How long does it take to charge an electric car?
A: The duration for charging can differ, but utilising fast chargers can provide you with a substantial amount of power in just 30 minutes.  While standard home chargers may take several hours.
Q: Are the maintenance costs of electric cars lower?
Indeed, electric cars boast a reduced number of moving components, leading to decreased expenses when it comes to maintenance.
Q: Can electric cars handle long road trips?
A: By strategically planning your journey and taking advantage of the growing number of charging stations, electric cars can now be utilised for extensive road trips.
Conclusion - Are electric cars worth it?
In conclusion, ultimately, the choice to invest in an electric car depends on your personal needs and values. Electric cars have a range of benefits, but there are also some drawbacks to consider. Therefore, by considering your driving habits, the charging infrastructure in your area, and your commitment to sustainability, you can determine if electric cars are worth it for you.
So are electric cars worth the investment? Everyone's perspective may differ, but considering the continuous advancements in technology and the positive impact on the environment, it's clear that they are a promising choice for the future.
Make sure you seize the chance to contribute to a greener world and experience the advantages of electric driving. With the ever-changing landscape of the automotive industry, electric cars are proving to be more and more worth it and a valuable investment.
Get in touch for professional Car Body Repairs
We hope you enjoyed reading our article about whether electric cars are worth it or not and found it useful. If you're looking for a professional car body repairs service, then bring your vehicle to our car body shop in Radcliffe near Manchester and our professional technicians will take care of it for you.
In addition, for your convenience, we offer a fully mobile service and can come to you. We cover the whole of Greater Manchester, Lancashire, Cheshire, Merseyside and Yorkshire.
If you'd like to get a price for our professional vehicle body repair service, then please get in touch with us now on 0161 667 0919 or by filling out our quick quote form to get a free, no-obligation quotation.
We have lots of 5 star reviews on Google from happy customers, so please feel free to check out our reviews.
Or contact our team to arrange a time to bring your vehicle in for an estimate. We look forward to restoring your vehicle and getting you back on the roads!