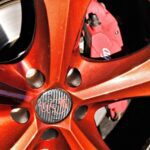 Alloy Wheel Colour Change: Revamp Your Wheels and Turn Heads!
31 May 2023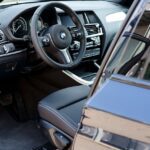 Car Interior Repair: Restoring the Beauty Inside
20 June 2023
Driving is a common activity for many people that demands utmost caution and responsibility, whether it's commuting to work, running errands, or going on a road trip.  It provides us with convenience and freedom.  However, while it may seem routine, it's important to prioritise safety on the road.  Therefore, In this article, we will explore some essential driving safety tips to help you stay safe and make the most of your driving experience.
Whether you're a seasoned driver or a beginner, these tips will serve as a helpful reminder to practice safe driving habits. Furthermore, by following these driving safety tips and advice, you can help to ensure the well-being of yourself, your passengers, and others sharing the road with you. 
Driving Safety Tips
Driving is a common part of our daily lives, but it also comes with certain risks. The sheer number of vehicles on the roads, coupled with various external factors, can make driving a potentially dangerous endeavor.
However, by adopting certain safety measures and following our tips in this article, you can significantly reduce the chances of accidents and protect yourself and others whilst driving on the road.  
Importance of Driving Safety
Understanding the importance of driving safety is crucial, which is why we've put together this article to share some tips.  Every individual has a responsibility to follow traffic rules, drive attentively, and make thoughtful decisions to prevent accidents and ensure everyone's well-being.  Thus, driving safety should always be a top priority when we get behind the wheel. 
Ensuring driving safety is crucial for several reasons. Firstly, it protects our lives and the lives of other road users. By adhering to traffic rules and adopting defensive driving techniques, we actively contribute to a safer road environment. Secondly, safe driving helps prevent property damage and costly repairs.
Additionally, maintaining a good driving record is important for insurance purposes and can result in lower premiums. Lastly, driving safely promotes peace of mind and reduces stress, making every journey more enjoyable.  So let's take a closer look at our top 12 safety tips for driving safely on the roads. 
1. Preparing for the Journey
Number 1, and the most important of our 12 driving safety tips, is to prepare for your journey. Before embarking on a trip, it's essential to make sure that the vehicle is in proper working condition and equipped with necessary safety features. So here are some key steps to consider:-
a) Checking the Vehicle
Regular maintenance and inspections are essential to ensure the vehicle's reliability. Check the brakes, lights, tyres, and fluid levels to ensure they are functioning correctly. Also, ensure that the windshield wipers are in good condition, as clear visibility is crucial for safe driving.
b) Buckling Up
Always wear your seatbelt and ensure that all passengers do the same. Seatbelts are the most effective safety feature in a vehicle and can significantly reduce the risk of injuries or fatalities in case of an accident.
c) Adjusting Mirrors and Seats
Proper seat and mirror adjustments are essential for optimal visibility while driving. Adjust your seat to a comfortable position, making sure you can reach the pedals and see the road clearly. Adjust the side and rearview mirrors to eliminate blind spots.
2. Avoiding Distractions & Focusing On The Road
Distracted driving is a leading cause of accidents.  Driving requires our full attention, and distractions can significantly increase the risk of accidents. Let's explore some common distractions and how to avoid them in our list of driving safety tips:-
a) Mobile Phones and Devices
In today's digital age, it's all too tempting to check our phones or use other electronic devices while driving. However, doing so diverts our attention from the road and endangers ourselves and others. Keep your phone on silent or in a secure holder to resist the urge to use it. If you need to make or receive a call, pull over to a safe location.
b) Eating and Drinking
Eating or drinking while driving may seem convenient, especially during busy mornings or long journeys. However, it takes away our focus from the road and can lead to accidents. Plan your meals and take breaks when needed to enjoy your food safely. Remember, arriving at your destination safely is far more important than finishing a snack on the go.
c) Applying Makeup or Grooming
While it's essential to look presentable, applying makeup or grooming activities should be reserved for before or after driving. Trying to touch up your appearance while on the road diverts your attention and increases the risk of collisions. Therefore, take the time to groom yourself properly in front of a mirror before leaving your home or office.
3. Following Traffic Rules and Signals
Adhering to traffic rules and signals is crucial for maintaining order on the roads and ensuring everyone's safety whilst driving, which is why it's 3rd on our list of tips. Let's discuss some key aspects of obeying traffic rules:-
a) Speed Limits
Speeding is a common cause of accidents and can have severe consequences.  So always follow the posted speed limits and adjust your speed according to road conditions. Remember, arriving a few minutes early is never worth risking lives.
b) Signaling and Lane Discipline
Using turn signals is not only a legal requirement but also an important safety measure. Signaling your intentions allows other drivers to anticipate your moves, reducing the chances of collisions. Additionally, maintain proper lane discipline and avoid unnecessary lane changes.
c) Stop Signs and Traffic Lights
Stop signs and traffic lights play a vital role in regulating traffic flow. Always come to a complete stop at stop signs and wait for your turn at traffic lights. Running red lights or stop signs can result in devastating accidents. So take a moment to ensure the intersection is clear before proceeding.
4. Maintaining a Safe Distance
Maintaining a safe distance from the vehicle ahead is essential for reacting to sudden changes in traffic. Keep a minimum of two seconds of following distance under normal conditions, and increase it in adverse weather or heavy traffic. This allows you to have enough time to brake or maneuver safely if needed.
5. Defensive Driving Techniques
Defensive driving is a proactive approach that involves anticipating and reacting to potential hazards. Here are some essential defensive driving techniques that are an important part of our driving safety tips:-
a) Anticipating Hazards
Stay alert and scan the road ahead for any potential hazards such as pedestrians, cyclists, or reckless drivers. Be prepared to react and adjust your driving accordingly.
b) Using Mirrors Effectively
Check your mirrors frequently to be aware of your surroundings. Proper use of mirrors helps you stay informed about vehicles approaching from behind or in adjacent lanes.
c) Being Alert to Surroundings
Pay attention to the actions of other drivers and anticipate their moves. Stay vigilant for sudden lane changes, aggressive driving behavior, or any potential dangers that might arise.
6. Dealing with Adverse Weather Conditions
Adverse weather conditions can make driving challenging and increase the risk of accidents.  So here's our driving safety tips to handle different weather situations:-
a) Rain and Wet Roads
When it rains, the roads become slippery, reducing traction.  Therefore, drive at a slower speed and increase the following distance.  In addition, ensure your windshield wipers are working properly and use your headlights for better visibility.
b) Snow and Ice
Driving on snow or ice requires extra caution. Slow down, avoid sudden braking or acceleration, and give yourself plenty of time to stop.  Furthermore, clear your windows and lights of snow or ice before starting your journey.
c) Fog and Reduced Visibility
In foggy conditions, visibility can be severely limited.  Therefore, use your fog lights if necessary, drive at a slower speed, and keep a safe distance from the vehicle ahead.  In addition, be mindful of other drivers and use your indicators to communicate your intentions.
7. Handling Road Rage and Aggressive Drivers
Encountering road rage or aggressive drivers can be unnerving and potentially dangerous.  So here's how to handle such situations:-
a) Stay Calm and Avoid Provocation
If you encounter an aggressive driver, the most important thing is to stay calm and avoid engaging in confrontations. Do not respond with aggressive gestures or verbal exchanges. Instead, focus on your own driving and maintain a safe distance from the aggressive driver.
b) Report Dangerous Behaviour
If an aggressive driver's behavior becomes a serious threat to your safety or others, consider reporting the incident to the appropriate authorities. Note the license plate number, vehicle description, and any other relevant details to provide an accurate account of the situation.
8. Managing Fatigue and Drowsiness
Driving while fatigued or drowsy significantly impairs your ability to react quickly and make sound decisions.  So here are some safety tips to manage fatigue whilst driving:-
a) Get Sufficient Rest
Ensure you are well-rested before getting behind the wheel. Aim for at least seven to eight hours of quality sleep each night to reduce the risk of fatigue during the day.
b) Take Breaks
During long drives, take regular breaks to stretch your legs, refresh your mind, and combat fatigue. Get out of the vehicle, walk around, and have a light snack or drink to boost your energy.
9. Avoiding Drunk Driving
Driving under the influence of alcohol or drugs is not only illegal but also incredibly dangerous. Here are some safety tips demonstrating what you can do to avoid drunk driving:-
a) Designate a Sober Driver
If you plan on drinking, designate a responsible and sober driver who will not consume any alcohol. This ensures that everyone can enjoy the gathering or event without putting lives at risk.
b) Use Alternative Transportation
If you find yourself intoxicated and unable to drive, utilise alternative transportation options such as a taxi, ride-sharing service, or public transportation. Plan ahead to ensure a safe and sober way to reach your destination.
10. Night Driving Safety Precautions
Driving at night can evoke a sense of mystery and solitude, but it also comes with increased risks.  In order to ensure a safe journey, consider the following safety tips and precautions on driving at night time:-
a) Ensure Proper Lighting
One of the most critical aspects of night driving is having proper lighting.  So before setting off, check that all your vehicle's lights are in good working condition. Headlights, taillights, brake lights, and indicators should be functioning correctly to provide optimal visibility and communicate your intentions to other drivers.
b) Reduce Speed and Increase Following Distance
At night, visibility is reduced, making it harder to spot obstacles or hazards on the road.  In order to compensate for this, reduce your speed and maintain a greater following distance from the vehicle ahead. This allows you more time to react to sudden changes and helps prevent accidents caused by insufficient stopping distance.
c) Stay Alert and Avoid Fatigue
Night driving can be mentally and physically taxing, leading to fatigue.  As a result, It's crucial to stay alert and combat drowsiness. Get plenty of rest before your journey, take breaks when needed, and if you feel tired, find a safe place to pull over and rest. Remember, your safety and the safety of others on the road depend on your ability to stay attentive.
11. Navigating Roundabouts and Junctions
Roundabouts and junctions can be challenging to navigate, especially during busy periods.  So follow these driving safety tips to navigate them safely:-
a) Give Way to Oncoming Traffic
When entering a roundabout or approaching a junction, give way to oncoming traffic as required. Observe the right-of-way rules and give way to vehicles already in the roundabout or junction.
b) Signal Your Intentions
Use your indicators to communicate your intentions to other drivers. Indicate when you plan to exit a roundabout or make a turn at a junction. Clear and timely signals allow other drivers to anticipate your moves, reducing the risk of collisions.
c) Pay Attention to Pedestrians
Be mindful of pedestrians who may be crossing the road at roundabouts or junctions.  Give way to pedestrians in designated crossings and ensure they have safely crossed before proceeding.
12. Parking Safely
Parking safely is crucial for both your vehicle's security and the safety of others. So consider these safety tips when driving for safe parking:-
a) Choose a Suitable Parking Space
Select a parking space that is legal, well-lit, and clearly marked.  In addition, avoid obstructing driveways, fire hydrants, or designated accessible parking spots.
b) Park within the Lines
When parking between marked lines, ensure your vehicle is centered and properly aligned. This allows enough space for other vehicles to park beside you without causing damage.
c) Use Parking Brakes
Engage your parking brake whenever you park, regardless of whether you are on a flat surface or an incline. This extra precaution helps prevent your vehicle from rolling and ensures its stability.
Conclusion on Driving Safety Tips
In summary, Safe driving is a responsibility we all share when we get behind the wheel. By implementing the 12 driving safety tips discussed in this article, we can protect ourselves, our passengers, and other road users.  Specifically, remember to prepare for your journey, avoid distractions, follow traffic rules, maintain a safe distance, and practice defensive driving techniques.
Additionally, be mindful of adverse weather conditions, handle road rage calmly, and never drive under the influence. By prioritising safety, we can make our roads safer and enjoy the freedom of driving with peace of mind.
Remember, safe driving is not only a legal obligation but also a moral duty. Let's make a commitment to prioritise safety every time we embark on a journey. Together, we can create a safer and more enjoyable driving experience for everyone if we remember to follow these safety tips for driving safely.
Frequently Asked Questions - Driving Safety Tips
Here are some frequently asked questions about driving safety tips:-
1. Why is it important to follow driving safety tips?
Driving safety tips are essential because they help prevent accidents, injuries, and fatalities on the road. By following these tips, you can protect yourself, your passengers, and other road users.
2. Are driving safety tips only for new drivers?
No, driving safety tips are beneficial for both new and experienced drivers. Even seasoned drivers can benefit from regular reminders and updates on safe driving practices.
3. Can using a hands-free device while driving be distracting?
Yes, even though hands-free devices allow for hands-free calling, they can still be distracting. Conversations can divert your attention from the road, so it's best to avoid lengthy or intensive conversations while driving.
4. How can I minimise distractions while driving?
To minimise distractions while driving, you can:-
Put your phone on silent or use the "Do Not Disturb" mode.
Avoid eating or drinking while driving.
Set your GPS or music playlist before you start driving.
Focus on the road and keep your mind clear.
5. Are defensive driving techniques important?
Yes, defensive driving techniques are crucial for staying safe on the road. They involve being aware of potential hazards, anticipating other drivers' actions, and maintaining a proactive approach to prevent accidents.
6. What should I do if I witness aggressive driving?
If you witness aggressive driving, it's important to prioritise your safety. Avoid engaging with the aggressive driver, maintain a safe distance, and report the incident to the appropriate authorities if necessary.
Get in touch for professional Alloy Wheel & Car Body Repairs
We hope you enjoyed our article on driving safety tips. If your car needs alloy wheel or body repair, then bring your vehicle to our car body shop in Radcliffe near Manchester and our professional technicians will take care of it for you.
In addition, for your convenience, we offer a fully mobile service and can come to you. We cover the whole of Greater Manchester, Lancashire, Cheshire, Merseyside and Yorkshire.
If you'd like to get a price for our professional alloy wheel repair service, then please get in touch with us now on 0161 667 0919 or by filling out our quick quote form to get a free, no-obligation quotation.
We have lots of 5 star reviews on Google from happy customers, so please feel free to check out our reviews.
Or contact our team to arrange a time to bring your vehicle in for an estimate. We look forward to restoring your vehicle and getting you back on the roads!