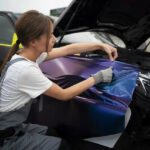 Car Paintwork Guide: Keep Your Vehicle Looking Flawless
6 July 2023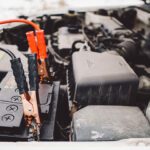 Car Electrical Problems: Troubleshooting and Solutions
13 July 2023
Fuel usage plays a significant role in our daily lives, affecting both our wallets and the environment. In the United Kingdom, where fuel costs and environmental concerns are of utmost importance, understanding fuel usage and improving efficiency is crucial for drivers, policymakers, and environmentalists alike.
This article will delve into the concept of fuel consumption, its impact on the UK, and how individuals can make informed decisions to optimise their fuel usage.
Introduction
Fuel consumption, also known as fuel efficiency, refers to the amount of fuel used by a vehicle to propel itself and power its various systems. In the UK, fuel usage is a topic of great interest due to its impact on both the economy and the environment. Understanding fuel usage and adopting strategies to optimise it can help individuals reduce costs and contribute to a more sustainable future.
What is Fuel Consumption?
Fuel consumption is the measurement of how much fuel a vehicle consumes per unit of distance traveled or time. It is typically expressed in terms of litres per 100 kilometres (L/100km) or miles per gallon (mpg). The higher the fuel efficiency, the less fuel a vehicle consumes to cover a specific distance. Overall, fuel usage depends on various factors, including vehicle characteristics, driving conditions, and driving habits.
Factors Affecting Fuel Consumption
Several factors influence fuel consumption, including:-
Vehicle Type & Size: Different vehicles have varying fuel efficiency levels. Factors such as weight, aerodynamics, and engine size contribute to differences in fuel usage. Smaller cars and hybrid vehicles tend to be more fuel-efficient compared to larger vehicles or SUVs.
Driving Conditions: Fuel usage can be affected by factors like traffic congestion, road conditions, and terrain. Stop-and-go traffic, for instance, tends to increase fuel usage.
Driving Habits: Aggressive driving behaviors like rapid acceleration, harsh braking, and excessive speeding can significantly impact fuel usage. Maintaining a steady speed and driving within the speed limits can improve fuel efficiency.
Vehicle Maintenance: Regular maintenance, such as oil changes, air filter replacements, and tyre pressure checks, can optimise fuel efficiency.
Payload and Cargo: Carrying additional weight in the form of passengers or cargo can increase fuel usage. Therefore, minimising unnecessary weight and ensuring streamlined aerodynamics can enhance fuel efficiency.
Environmental Factors: Weather conditions, such as strong winds or extreme temperatures, can affect fuel economy.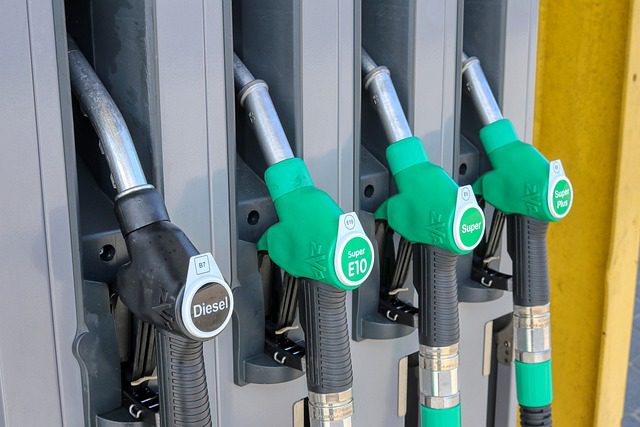 Fuel Consumption in the UK
Statistics on Fuel Usage
In the UK, fuel usage is closely monitored, and statistics are regularly compiled to assess the nation's energy usage. According to recent data from the Department for Transport (DfT), the average fuel consumption for passenger cars in the UK is around 39.4 miles per gallon (mpg). Diesel vehicles tend to use much more fuel compared to petrol vehicles.
On average, diesel cars in the UK burn fuel at around 50.1 mpg, while petrol cars average around 35.3 mpg. Electric vehicles (EVs) are gaining popularity in the UK due to their high fuel efficiency. EVs can achieve an equivalent of over 100 mpg, depending on the specific model and driving conditions.
The Impact of Fuel Consumption on the Environment
Fuel consumption has a significant impact on the environment, particularly in terms of greenhouse gas emissions and air pollution. Burning fossil fuels releases carbon dioxide (CO2) and other harmful gases into the atmosphere, contributing to climate change and poor air quality. Reducing fuel usage through efficient driving and adopting cleaner fuel alternatives can help mitigate these effects.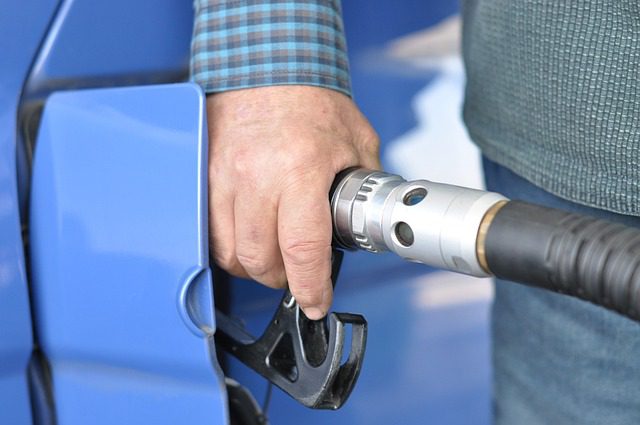 Tips for Optimising Fuel Usage
To minimise the use of fuel and maximise fuel efficiency, consider the following tips:-
Vehicle Maintenance
Regular vehicle maintenance is essential for optimal fuel efficiency. Ensure your vehicle is serviced according to the manufacturer's recommendations, including oil changes, air filter replacements, and tyre maintenance. Keeping your vehicle in good condition helps reduce fuel usage. Additionally, be sure to remove any excess weight - clear out unnecessary items from your vehicle to reduce weight. The lighter your vehicle, the less fuel it will consume.
Efficient Driving Techniques
Adopting fuel-efficient driving techniques can significantly impact & reduce fuel usage. Some practices to consider include:-
Smooth Acceleration and Braking: Avoid rapid acceleration and harsh braking, as these actions consume more fuel.
Maintaining a Consistent Speed: Driving at a constant speed whenever possible reduces fuel usage by avoiding unnecessary acceleration and deceleration.
Avoiding Excessive Idling: Idling consumes fuel without providing any distance travelled. If you anticipate being stationary for more than a minute, consider turning off the engine and restart it when necessary.
Planning Routes: Efficient route planning can minimise unnecessary mileage and reduce fuel usage. Avoid heavy traffic or congested areas whenever possible.
Alternative Fuels and Technologies
You can look for models with high mpg ratings as a starting point. Although, exploring alternative fuels and technologies is another avenue to optimise fuel consumption. Electric vehicles (EVs) and hybrid vehicles are becoming increasingly popular in the UK, offering improved fuel efficiency and reduced emissions compared to traditional petrol or diesel vehicles.
Additionally, considering cleaner fuel options, such as biofuels or hydrogen, can contribute to a more sustainable transportation system.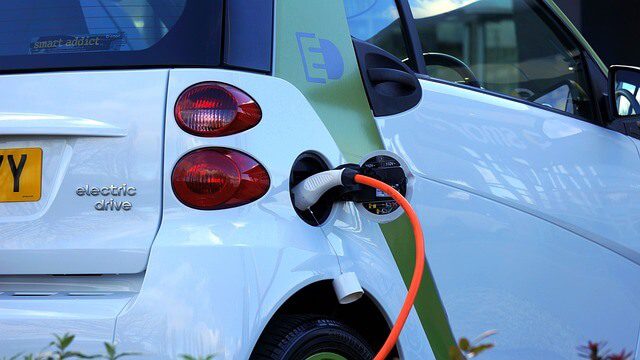 Government Initiatives and Regulations
The UK government has implemented various initiatives and regulations to encourage fuel efficiency and reduce carbon emissions. These include:-
Fuel Economy Standards
The government sets fuel economy standards that manufacturers must meet to ensure vehicles sold in the UK meet certain efficiency criteria. These standards promote the production and availability of fuel-efficient vehicles.
Incentives for Fuel-Efficient Vehicles
To encourage the adoption of fuel-efficient vehicles, the UK government provides incentives such as grants, tax benefits, and reduced road taxes for low-emission and electric vehicles. These initiatives aim to make cleaner transportation options more accessible and affordable.
The Future of Fuel Usage in the UK
The future of fuel consumption in the UK holds promising developments. Advancements in technology, coupled with increasing environmental awareness, are driving the transition to more sustainable transportation options.
Electric vehicles, hydrogen fuel cells, and other innovative technologies are expected to play a significant role in reducing fuel usage and emissions.
Conclusion
Fuel consumption in the UK is a critical aspect that affects both individuals and the environment. By understanding fuel usage and adopting strategies to optimise it, we can reduce costs, improve fuel efficiency, and contribute to a cleaner, greener future.
Whether through vehicle maintenance, efficient driving techniques, or embracing alternative fuels, each individual can make a difference in reducing the use of fuel and its associated environmental impact.
FAQs (Frequently Asked Questions)
Q: How can I improve fuel efficiency in my vehicle?

A: Some tips to improve fuel efficiency include regular vehicle maintenance, adopting fuel-efficient driving techniques, and considering alternative fuels or technologies. Additionally, using high-quality fuel with the recommended octane rating can optimise engine performance and fuel efficiency.

Q: Are electric vehicles more fuel-efficient than traditional petrol or diesel vehicles?

A: Yes, electric vehicles are generally more fuel-efficient and produce zero tailpipe emissions, making them a cleaner and more sustainable transportation option.

Q: What are some government incentives for fuel-efficient vehicles in the UK?

A: The UK government provides incentives such as grants, tax benefits, and reduced road taxes for low-emission and electric vehicles to promote their adoption. In addition, they are providing investment into new charging infrastructure for electric vehicles.

Q: How does fuel consumption impact the environment?

A: Fuel usage contributes to greenhouse gas emissions and air pollution, leading to climate change, global warming and poor air quality. Ultimately, it leads to increased CO2 emissions, resulting in a negative environmental impact. Therefore, reducing fuel usage helps mitigate these environmental effects.

Q: What role does vehicle maintenance play in fuel usage?

A: Regular vehicle maintenance, including oil changes, air filter replacements, and tyre maintenance, helps optimise fuel efficiency and reduce fuel usage.

Q: Can modifying a vehicle improve fuel consumption?

A: In some cases, vehicle modifications such as installing more efficient tyres, aerodynamic enhancements, or engine remapping can improve fuel usage. However, it is essential to consult with experts and ensure modifications comply with legal and safety regulations.
Get in touch for professional Car Body Repairs
We hope you enjoyed reading our article and found it useful. If you're looking for a professional car body repairs service, then bring your vehicle to our car body shop in Radcliffe near Manchester and our professional technicians will take care of it for you.
In addition, for your convenience, we offer a fully mobile service and can come to you. We cover the whole of Greater Manchester, Lancashire, Cheshire, Merseyside and Yorkshire.
If you'd like to get a price for our professional vehicle body repair service, then please get in touch with us now on 0161 667 0919 or by filling out our quick quote form to get a free, no-obligation quotation.
We have lots of 5 star reviews on Google from happy customers, so please feel free to check out our reviews.
Or contact our team to arrange a time to bring your vehicle in for an estimate. We look forward to restoring your vehicle and getting you back on the roads!