Car Maintenance Tips: Keep Your Vehicle Running Smoothly
5 July 2023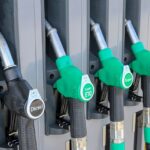 What is Fuel Consumption in the UK?
7 July 2023
Welcome to the ultimate guide on car paintwork! There's nothing quite like the gleam of a freshly painted car, catching the sunlight as it cruises down the road.
Your vehicle's paint not only adds aesthetic appeal but also serves as protection against the elements. Whether you're a car enthusiast or simply someone who wants to keep their car looking brand new, this article is for you.
We'll explore everything you need to know about car paintwork, from its importance to maintenance tips and common FAQs. So, let's dive in and discover the secrets of maintaining flawless vehicle paintwork!
Car Paintwork: An Overview
Car paintwork refers to the coating applied to the exterior of a vehicle. It serves multiple purposes, including enhancing the car's appearance, protecting it from corrosion, and safeguarding the underlying metal from UV radiation and environmental damage. A well-maintained paint job not only keeps your vehicle looking stylish but also maintains its value over time.
The Importance of Car Paintwork Maintenance
Car paintwork serves a dual purpose of adding visual appeal to your vehicle and safeguarding it against external elements.  Proper maintenance of your car's paintwork is essential to ensure its longevity and preserve its value.
Neglecting paintwork can lead to fading, peeling, rust, and other forms of damage that are not only unsightly but also costly to repair. By implementing a regular maintenance routine, you can protect your investment and keep your car looking showroom-worthy for years to come.
Factors Affecting Car Paintwork
In order to maintain the pristine condition of your car's paintwork, it is essential to understand the factors that can impact its longevity and appearance.
Environmental Conditions
Extreme weather conditions, such as intense sunlight, heavy rainfall, and snowfall, can take a toll on your car's paintwork. UV rays can cause fading and oxidation, while acidic rainwater can leave unsightly watermarks. Similarly, exposure to salt on roads during winter can lead to corrosion.
Regular Maintenance
Regular maintenance plays a crucial role in preserving your car's paintwork. Neglecting to wash your car regularly allows dirt, dust, and debris to accumulate, which can lead to scratches and paint damage over time.
Road Hazards
Road hazards, such as loose gravel, stones, and debris, pose a significant threat to your car's paintwork. These can cause chips, dings, and scratches, compromising the appearance and integrity of the paint.
Understanding the Car Paintwork Process
The process of painting a car involves several stages, each contributing to the final result. So let's explore the key steps involved in achieving a flawless paint job:-
Preparation
Before applying paint, the car's surface needs to be thoroughly cleaned, sanded, and primed. This step ensures that the paint adheres properly and provides a smooth and even finish.
Priming
Priming involves applying a layer of primer to create a strong bond between the paint and the car's surface. It helps to prevent corrosion and provides an additional layer of protection.
Painting
Once the primer is dry, the actual painting process begins. High-quality automotive paint is carefully applied using specialised equipment to achieve a uniform and flawless finish.
Clear Coating
After the base paint layer has dried, a clear coat is applied to enhance the shine and protect the underlying layers. The clear coat acts as a shield against UV rays and other environmental factors.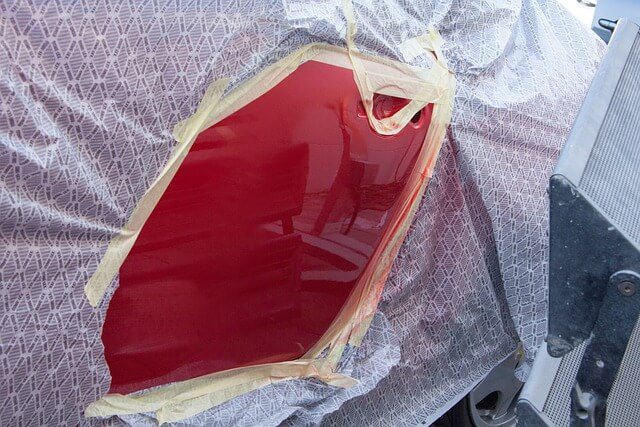 Common Paintwork Issues and Solutions
Despite our best efforts, paintwork can encounter various issues over time. Here are some common problems and their respective solutions:-
Scratches and Swirl Marks
Minor scratches and swirl marks can be addressed with polishing or using specialised scratch removal products. For deep scratches, it's recommended to seek professional help.
Fading and Oxidation
Fading and oxidation occur due to prolonged exposure to sunlight and environmental elements. Regular waxing and the application of UV protectant can help prevent and mitigate these issues.
Bird Droppings and Tree Sap
Bird droppings and tree sap are not only unsightly but can also damage the paint if left unattended. Clean them off as soon as possible using a gentle cleanser and a microfibre cloth.
DIY vs. Professional Car Paintwork
While some car enthusiasts may prefer to undertake paintwork themselves, professional assistance often yields superior results. Consequently, professionals have the expertise, equipment, and access to high-quality materials necessary to achieve a flawless finish and ensure long-lasting paintwork.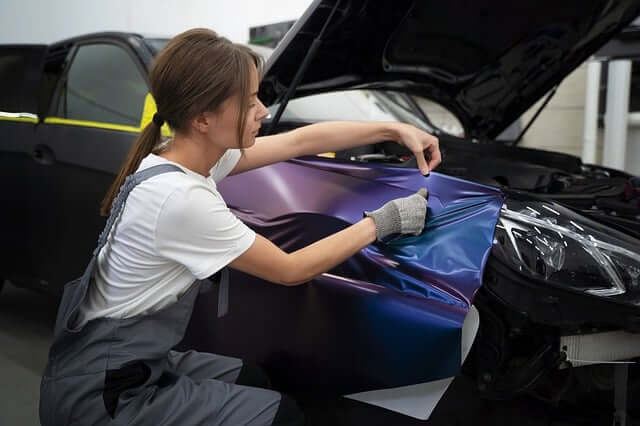 Tips for Maintaining & Protecting Car Paintwork
Preserving the beauty and integrity of your car's paintwork requires regular care and protection. Here are some essential practices to consider:-
1. Regular Washing and Drying
To keep your car's paintwork in top condition, it's crucial to wash it regularly using a gentle car shampoo. This helps remove dirt, grime, and contaminants that can gradually degrade the paint. After washing, ensure thorough drying to prevent water spots and mineral deposits.
2. Avoid Harsh Chemicals and Rough Materials
When cleaning your car, steer clear of harsh chemicals, such as household cleaners, as they can damage the paint. Instead, opt for products specifically designed for automotive use. Additionally, use soft microfibre cloths or wash mitts to avoid scratching the surface.
3. Apply Wax or Sealant
Waxing your car provides an extra layer of protection and enhances its shine. It acts as a barrier against UV rays, dirt, and moisture. Consider applying a high-quality carnauba wax or a durable sealant every few months to maintain the paint's luster.
4. Park in the Shade
Excessive exposure to sunlight can cause your car's paintwork to fade and deteriorate. Whenever possible, park your vehicle in the shade or use a car cover to shield it from the sun's harmful rays. This simple step can significantly extend the lifespan of your paintwork.
5. Address Paint Chips and Scratches Promptly
Even with the utmost care, paint chips and scratches can occur. It's crucial to address them promptly to prevent further damage and rust formation. Touch-up paint kits or professional repair services can help restore the affected areas, ensuring your paintwork remains flawless.
6. Paint Protection Film
For additional protection, consider investing in paint protection film (PPF). PPF is a transparent, self-healing film that can be applied to vulnerable areas of your car's paintwork, such as the front bumper and hood. It provides an extra layer of defense against scratches, chips, and stains.
FAQs About Car Paintwork
Q: How often should I wash my car?
A: Washing your car every two weeks is generally recommended. However, if you frequently drive in areas with heavy pollution or where road salt is used, more frequent washing may be necessary.
Q: Can I use dish soap to wash my car?
A: It's best to avoid using dish soap as it can strip away the protective wax and damage the paintwork. Instead, opt for a mild automotive-specific shampoo.
Q: Are there any DIY methods to remove small scratches?
A: Yes, some minor scratches can be addressed with DIY methods. Using a scratch removal product or a combination of toothpaste and a microfibre cloth, you can often improve the appearance of small scratches. However, for deep or extensive damage, it's recommended to consult a professional.
Q: Should I wax my car if it has a clear coat?
A: Absolutely! Waxing is beneficial even for cars with a clear coat. It adds an extra layer of protection and enhances the shine of the clear coat.
Q: How long does a car paint job last?
The lifespan of a car paint job depends on various factors, including the quality of the paint, environmental conditions, and maintenance. On average, a well-maintained paint job can last 7 to 10 years.
Q: Can I use automatic car washes?
A: While automatic car washes are convenient, they can potentially cause scratches or damage to your paintwork. If possible, opt for hand washing or touchless car washes to minimise the risk.
Q: How can I remove bird droppings without damaging the paint?
A: Bird droppings can be acidic and harmful to your paintwork if left unattended. To remove them safely, soak the affected area with water to loosen the droppings, then use a microfibre cloth and a gentle automotive cleaner to wipe them away.
Q: Is it worth investing in paint protection film?
Yes, paint protection film (PPF) is worth considering, especially if you want to protect vulnerable areas of your car's paintwork from scratches, chips, and stains. PPF provides an extra layer of defense and can prolong the lifespan of your paint.
Conclusion
Maintaining impeccable car paintwork is an essential aspect of car ownership. By following a regular maintenance routine and implementing the tips mentioned in this guide, you can ensure that your vehicle's paint remains flawless and protected. Remember to wash and dry your car regularly, avoid harsh chemicals, and promptly address any chips or scratches.
By doing so, you'll not only preserve your car's appearance but also retain its value over time. So, take care of your car's paintwork, and enjoy the satisfaction of driving a vehicle that looks as good as new!
Get in touch for professional Car Body Repairs
We hope you enjoyed reading our article about car paintwork and found it useful. If you're looking for a professional car body repairs service, then bring your vehicle to our car body shop in Radcliffe near Manchester and our professional technicians will take care of it for you.
In addition, for your convenience, we offer a fully mobile service and can come to you. We cover the whole of Greater Manchester, Lancashire, Cheshire, Merseyside and Yorkshire.
If you'd like to get a price for our professional vehicle body repair service, then please get in touch with us now on 0161 667 0919 or by filling out our quick quote form to get a free, no-obligation quotation.
We have lots of 5 star reviews on Google from happy customers, so please feel free to check out our reviews.
Or contact our team to arrange a time to bring your vehicle in for an estimate. We look forward to restoring your vehicle and getting you back on the roads!