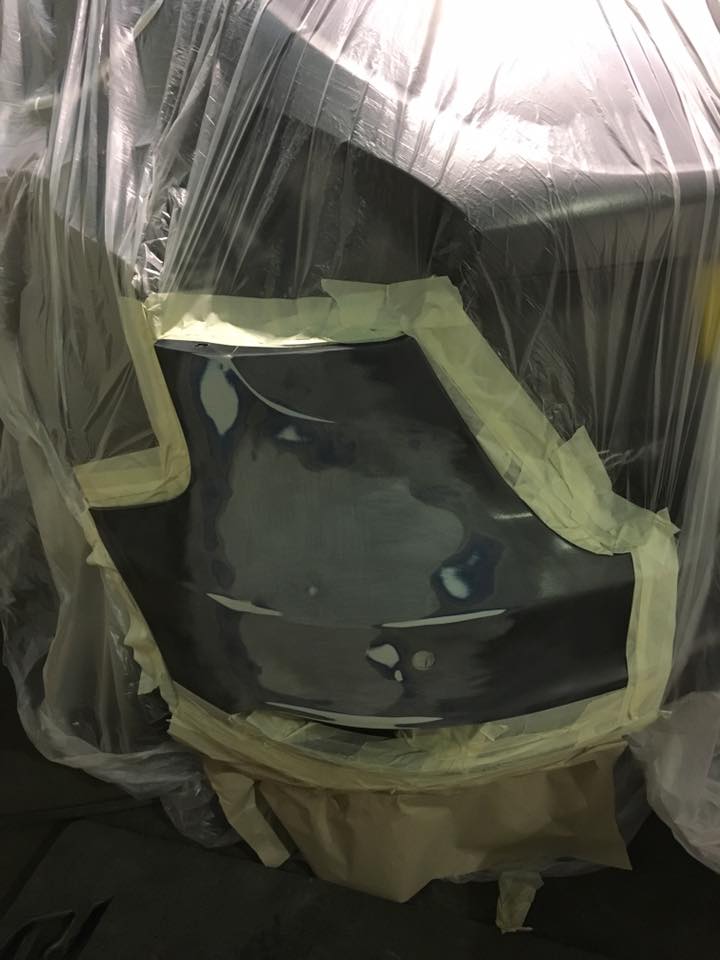 Repairs To Car Bodywork: A Complete Guide
11 April 2023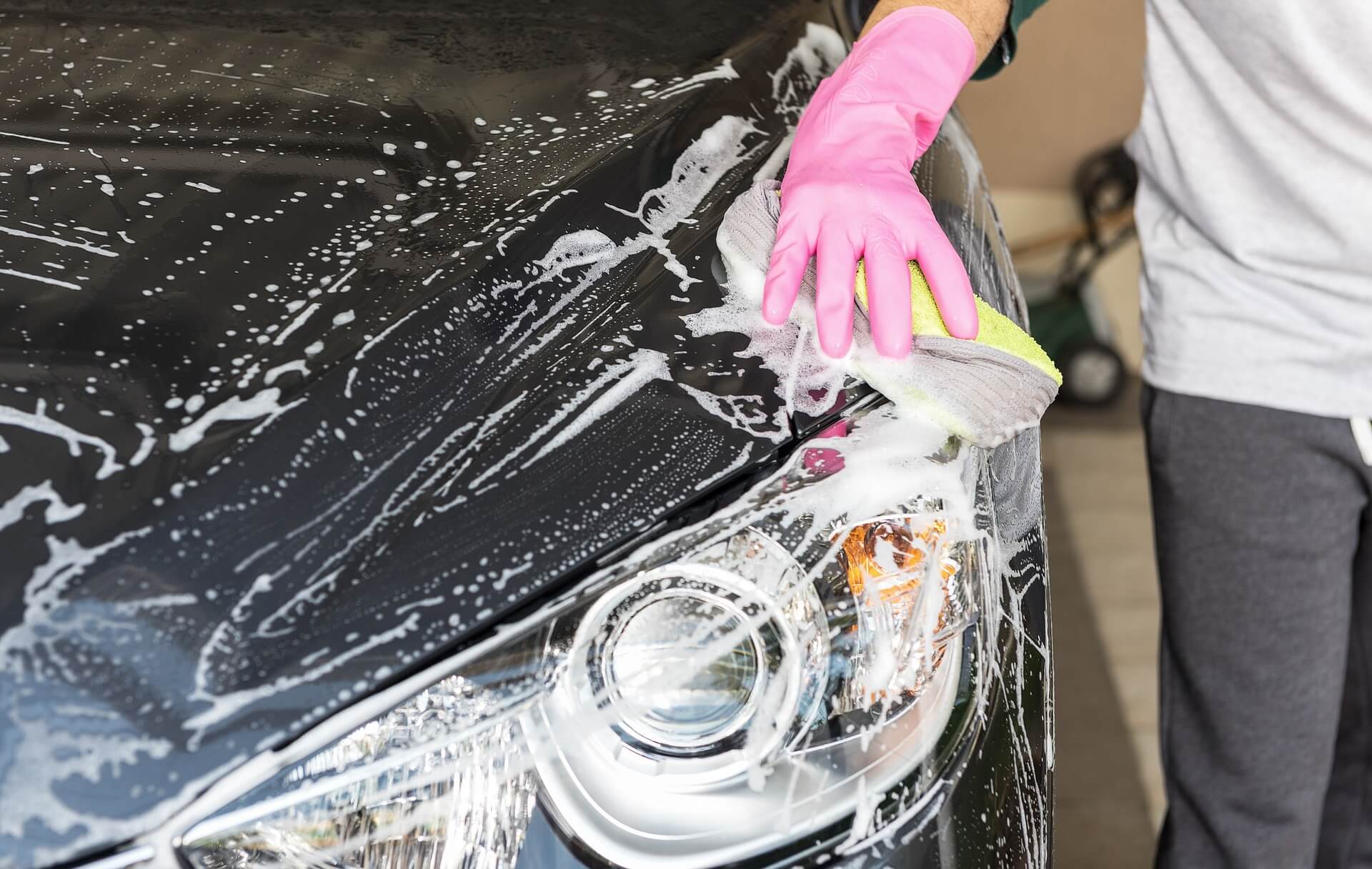 How to wash a car
13 April 2023
In this article, we will explore how to effectively use a car polisher to achieve professional results in maintaining your car's appearance.
Car polishing is an essential part of car care routine that helps to restore the shine and smoothness of your car's paint, remove swirl marks, and enhance its overall aesthetic appeal.
By using car polishers correctly, you can achieve results that rival those of professional detailers, saving you time and money in the long run.
However, if you are a complete novice and have never polished a car before, you may be hesitant in using one. So if in any doubt at all about your capabilities, we would always recommend leaving it to the professionals.
Types of Car Polishers
There are three main types of car polishers: rotary car polishers, dual action (DA) car polishers, and orbital car polishers.
Rotary car polishers are known for their power and speed, making them suitable for heavy correction work, but require skill and experience to handle.
DA car polishers are versatile and safe for beginners, as they have a dual-action mechanism that prevents heat buildup and swirl marks.
Orbital car polishers are user-friendly and ideal for light polishing and maintenance work. Each type of polisher has its advantages and best use cases, so it's important to choose the right one for your needs and skill level.
Preparing for Car Polishing
Before using a car polisher, proper preparation is key. Start by thoroughly washing and drying your car to remove any dirt, debris, or contaminants that may interfere with the polishing process.
Next, mask off sensitive areas, such as trim pieces or emblems, to protect them from polish splatter.
Finally, choose the appropriate type of polish and polishing pads based on the condition of your car's paint, as well as any specific imperfections or desired results you want to achieve. 
Step-by-Step Guide to Using a Car Polisher
Using a car polisher requires a systematic approach to ensure effective results:-
Start by setting up the car polisher, which includes attaching the appropriate polishing pad for your intended task. Then, apply a small amount of polish to the pad and spread it evenly onto the car's surface.
Turn on the polisher at a low speed and gradually increase to the desired speed. Move the polisher in overlapping passes, covering small sections at a time, while applying even pressure.
Avoid excessive heat buildup and monitor the results as you go. Finally, wipe off excess polish and inspect the finish for desired outcomes. 
Tips and Tricks for Effective Car Polishing
To achieve the best results with your car polisher, consider the following tips and tricks:-
First, learn and use the correct technique for the type of car polisher you're using, whether it's a rotary, DA, or orbital polisher.
Adjust the speed and pressure based on your car's paint condition, as well as the type of polish and pad you're using.
Avoid common mistakes, such as using too much polish or applying too much pressure, as this can result in damage to the paint.
Consider polishing in multiple stages, starting with a compound for heavy correction, followed by a polish and wax for fine finishing.
Properly clean and maintain your polishing pads to ensure their longevity and effectiveness. 
Safety Considerations When Using Car Polishers
When using a car polisher, it's crucial to prioritise safety:-
Wear eye and ear protection to safeguard against flying debris and noise.
Avoid loose clothing or jewelry that can get caught in the polisher and potentially cause accidents.
Keep the polisher cord and pad away from the car's moving parts to prevent entanglement. It's also important to use the polisher on a stable surface, such as a flat and level work area, and avoid using it on uneven or sloped surfaces.
Never leave the polisher unattended while it's running, and always follow the manufacturer's instructions and safety guidelines.
If you're new to using a car polisher, consider practicing on a small and inconspicuous area of your car's paint to gain confidence and skill before tackling larger areas.
By prioritising safety, you can prevent accidents and ensure a smooth and enjoyable car polishing experience. 
Aftercare and Maintenance
Once you've completed the car polishing process, it's important to follow proper aftercare and maintenance to ensure the longevity of your results:-
Start by thoroughly removing all residue and polish from the car's surface using a clean and soft microfiber cloth.
Inspect the finish for any missed spots or imperfections, and touch up as needed.
Follow up with a wax or sealant to protect the freshly polished paint and maintain its shine.
Properly clean and store your polishing pads, and consider replacing them if they show signs of wear.
Regularly inspect and maintain your car's paint to catch any issues early and prevent further damage. 
Conclusion On Using Car Polishers
Using a car polisher is a rewarding and effective way to maintain your car's appearance and achieve professional-level results.
By following the proper techniques, safety considerations, and aftercare steps outlined in this article, you can confidently use a car polisher to restore your car's shine and smoothness, remove imperfections, and enhance its overall aesthetic appeal.
With practice and attention to detail, you can achieve outstanding results and enjoy a well-polished and pristine-looking car. 
FAQs On Using A Car Polisher
Q. Is it easy to use a car polisher?
A. Using a car polisher can be relatively easy with the right technique, practice, and attention to detail. While there may be a learning curve for beginners, following the manufacturer's instructions, safety guidelines, and proper techniques can make the process smoother. It's essential to start with a small and inconspicuous area to gain confidence and skill before tackling larger areas. With practice, users can achieve professional-level results and enjoy the benefits of a well-polished and pristine-looking car.
Q. What is the difference between polishing and buffing?
A. Polishing and buffing are often used interchangeably, but they can have slight differences depending on the context. In general, polishing refers to the process of using a machine or hand tool to remove imperfections and restore the shine and smoothness of a surface, such as a car's paint. Polishing typically involves using an abrasive compound and a polishing pad or cloth to remove scratches, swirl marks, oxidation, and other blemishes.
On the other hand, buffing typically refers to the final step in the polishing process, where a polishing pad or cloth is used to create a high-gloss finish and remove any remaining residue or haze. Buffing is often done after the polishing step to enhance the shine and clarity of the surface.
Q. What is the downside of polishing your car?
A. While car polishing can provide numerous benefits, such as restoring the shine and smoothness of the paint and removing imperfections, there are some potential downsides to be aware of:
Over-polishing: Excessive or aggressive polishing can result in removing too much clear coat, which is the protective layer on top of the paint. This can leave the paint vulnerable to damage from environmental factors, such as UV rays, moisture, and debris, and may require costly repainting or touch-up work.

Swirl marks and holograms: Improper polishing techniques or the use of low-quality polishing pads can cause swirl marks or holograms on the paint's surface. These are visible circular marks that can detract from the overall appearance of the car and may require additional corrective polishing to remove.

Time-consuming process: Polishing a car properly can be time-consuming, especially for beginners who may need to practice and gain proficiency. It requires careful attention to detail and multiple steps, including cleaning, polishing, and applying protective products, which can be time-intensive.

Physical effort: Polishing a car by hand can be physically demanding, requiring repetitive motions and pressure, which can strain muscles and joints, especially for prolonged periods.

Cost: While DIY car polishing can save money compared to professional detailing services, there is still an initial cost associated with purchasing a car polisher, polishing pads, compounds, and protective products. Additionally, if mistakes are made during the polishing process, it can result in additional costs for paint repairs or touch-ups.

Environmental impact: Some polishing compounds may contain chemicals that can be harmful to the environment if not disposed of properly. It's important to choose eco-friendly products and follow proper disposal practices to minimize environmental impact.
To avoid these downsides, it's crucial to use proper techniques, follow manufacturer's instructions, and start with small areas to gain proficiency before tackling larger areas. It's also important to use high-quality products and equipment, and be mindful of the potential risks and costs associated with car polishing.
Q. Will a car polisher remove scratches?
A. A car polisher can potentially remove light scratches, swirl marks, and other minor imperfections from the paint surface, depending on the severity of the scratches and the type of polisher, pad, and polishing compound used. However, it's important to note that not all scratches can be completely eliminated with car polishers, especially deep scratches that have penetrated through the clear coat and into the paint layer.
In some cases, car polishers can help to reduce the appearance of light scratches by leveling the surrounding paint and improving the overall shine and smoothness of the surface. However, it's essential to use the correct polishing techniques, appropriate pads, and compounds suitable for the type of paint and severity of the scratches. 
For deeper scratches or extensive paint damage, it's recommended to seek professional assistance from a reputable auto body shop or detailing service, as they may have specialised tools and techniques to address more severe scratches effectively. 
Q. How often should you use a car polisher?
The frequency of using a car polisher depends on several factors, such as the condition of your car's paint, your driving habits, and your desired level of maintenance. As a general guideline, it's recommended to use a polisher on your vehicle once or twice a year for routine maintenance.
However, if your car is exposed to harsh environmental conditions, such as extreme heat, saltwater, or heavy pollution, you may need to polish it more frequently to prevent paint damage and keep it looking its best. Additionally, if you frequently park your car outside and it's subjected to bird droppings, tree sap, or other contaminants, you may need to polish it more often to remove these substances and prevent them from etching into the paint.
Q. Do I need to wax my car after polishing?
Yes, it is generally recommended to wax your car after polishing. Polishing is a process that removes imperfections from the paint surface and restores the shine, but it does not provide long-term protection against environmental elements. Waxing, on the other hand, adds a protective layer over the paint that helps to seal it from UV rays, moisture, dirt, and other contaminants that can damage the paint and cause it to deteriorate over time.
Waxing also helps to enhance the gloss and shine of the paint, making it look more vibrant and attractive. It can also provide additional hydrophobic properties, allowing water to bead and roll off the surface more easily, reducing the chances of water spots and making it easier to clean.
Get in touch for professional Car Polishing
If your car or vehicle needs a professional polish, bring it to our car body shop in Radcliffe near Manchester and our professional technicians will polish it for you.  Or for your convenience, we offer a fully mobile service and can come to you. We cover the whole of Greater Manchester, Lancashire, Cheshire, Merseyside and Yorkshire.
If you'd like to get a price for our professional machine polishing service, then please get in touch with us now on 0161 667 0919 or by filling out our quick quote form to get a free, no-obligation quotation.
We have lots of 5 star reviews on Google from happy customers, so please feel free to check out our reviews.
Or contact our team to arrange a time to bring your vehicle in for an estimate. We look forward to restoring your vehicle and getting you back on the roads!