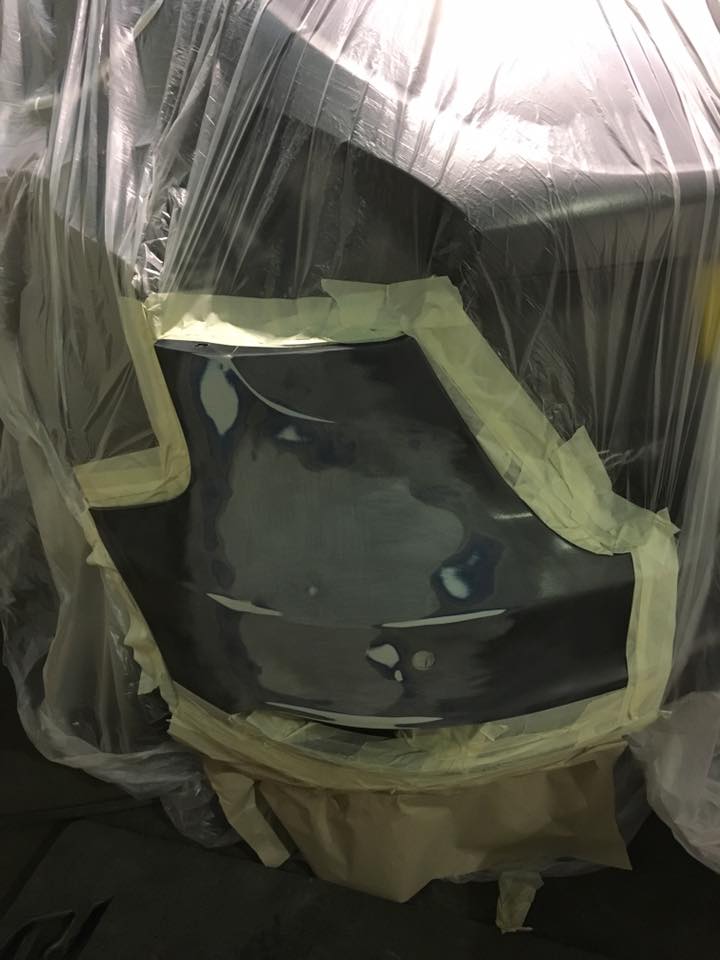 Car Scuff Repair: Restoring Your Vehicle's Beauty
6 April 2023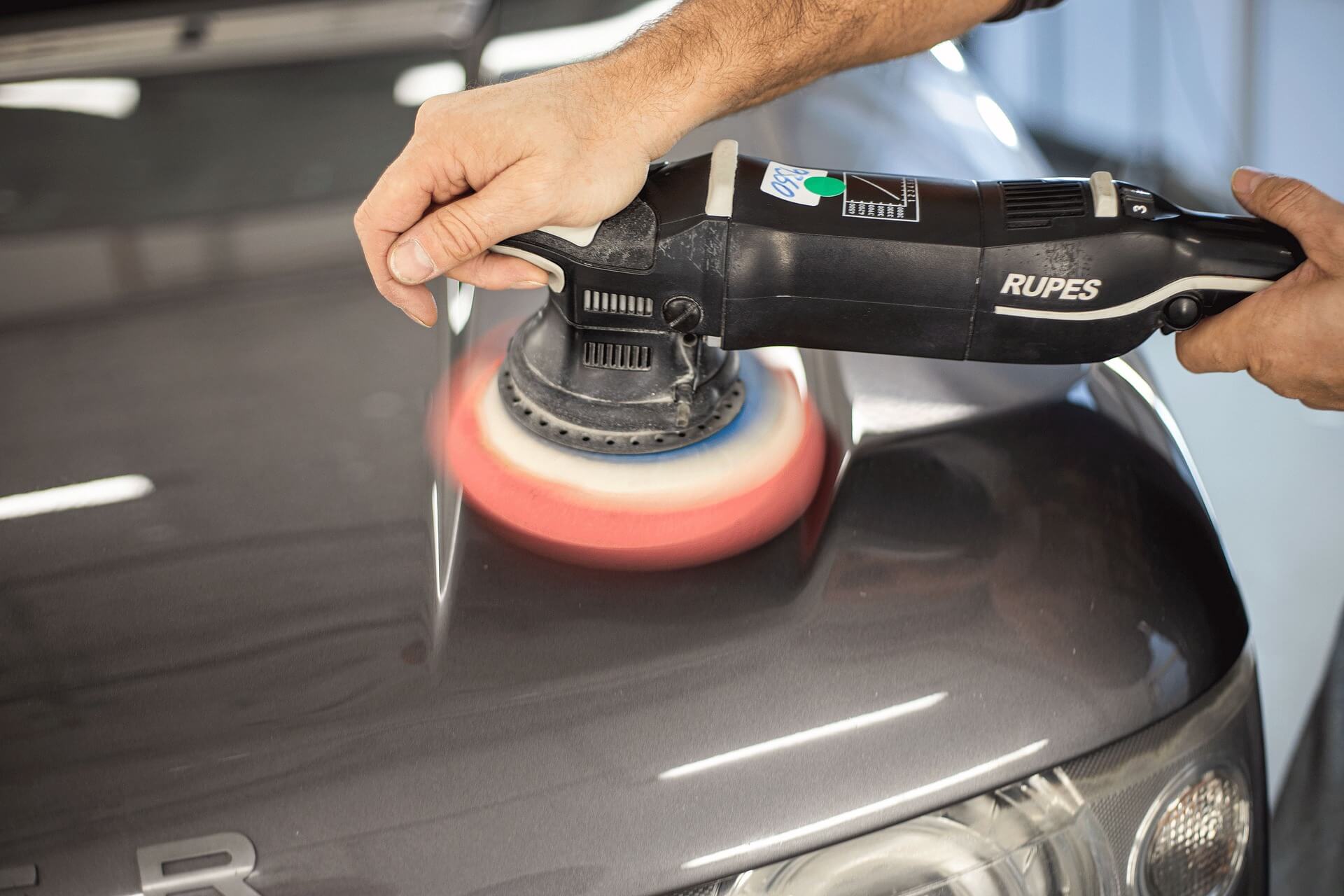 How to Use a Car Polisher
12 April 2023
Car bodywork damage can be both irritating and unattractive. Whether it's a small scrape, a parking ding, or more serious damage from an accident, it's critical to handle car bodywork repairs as soon as possible to keep the looks, safety, and worth of your vehicle.
In the following article we will cover a variety of topics regarding car bodywork repairs. So it will include information on the kinds of repairs, DIY vs. professional repairs, selecting a repair service, prices, avoiding damage, and more.
Car Bodywork Repair Definition
Car bodywork repair is the process of repairing or fixing the exterior of a damaged car. This includes removing dents, repainting damaged areas, replacing panels, mending scratches, restoring bumper damage, and dealing with corrosion. Car bodywork repairs are necessary not only for maintaining a vehicle's looks, but also for assuring structural integrity and avoiding additional damage.
The Importance of Car Bodywork Repairs
Car bodywork repairs are essential for a variety of reasons. Firstly, they aid in the restoration of a vehicle's aesthetics, preserving its visual allure and worth. Secondly, car body repairs can help to avoid further damage and degradation of the vehicle's exterior, which can lead to more costly repairs in the future.
Finally, fixing car bodywork damage as soon as possible can help to avoid potential hazards, as certain damages, such as dents or bumper damage, can impair the vehicle's functionality.
The Most Common Causes of Car Bodywork Damage
Damage to a vehicle's exterior can occur for a variety of reasons. In particular, among the most prevalent causes are:-
Collisions or accidents
Mishaps in parking, such as dents and scratches caused by other cars or items
Hailstorms, torrential rain, or snow are examples of extreme weather conditions
While traveling, road debris such as pebbles or gravel may collide with the car
Wear and tear, such as corrosion, flaking paint, or fading, occur over time
Car Bodywork Repair Types
Depending on the amount and nature of the damage, there are various kinds of car bodywork repairs. Let's look at some of the most common kinds of car bodywork repair:-
Paintless Dent Repair (PDR)
Paintless Dent Repair (PDR) is a common technique for repairing minor dents without having to repaint the impacted region. It entails using specialised tools to delicately massage the dent from the inside out, returning the panel to its original form. PDR is frequently used to fix small dents caused by parking accidents or hail damage, and it is a more cost-effective and efficient choice than conventional dent repair methods that require repainting.
Replacement of a Panel
Panel replacement may be required if the damage to the vehicle bodywork is serious, such as a big dent or a broken panel. The broken panel is removed and replaced with a new one, which is then painted to coordinate with the remainder of the car. Panel replacement is usually performed by expert repair companies and is more costly than other methods of repair, but it can result in a fully repaired appearance.
Scratches and Paint Damage
Scratches and paint damage are typical problems that can occur with car bodywork. They can be caused by a variety of factors, including road debris, key scratches, or unintentional interaction with items. Scratches and paint damage can be fixed using methods such as spot painting, touch-up paint, or repainting the impacted area, depending on the depth and extent of the damage. In order to accomplish a seamless repair, professional repair companies can replicate the colour and finish of the original paint.
Bumper Replacement
Another frequent problem that necessitates vehicle bodywork repair is bumper damage. In accidents or parking blunders, bumpers can easily become dented, scratched, or fractured. Depending on the extent of the damage, bumper restoration may include filling, sanding, refinishing, or even bumper replacement. It is critical to handle bumper damage as soon as possible because it can compromise the vehicle's general safety and efficiency.
Rust Removal
Rust is a prevalent issue in older cars, as well as in regions with high humidity or salt exposure. Rust can harm the exterior of a vehicle, resulting in holes, corrosion, and structural instability. Rust repair entails removing the rusted areas, applying rust inhibitors to the impacted areas, and fixing or replacing the damaged panels. Therefore, professional rust repair is recommended to guarantee a complete and efficient repair.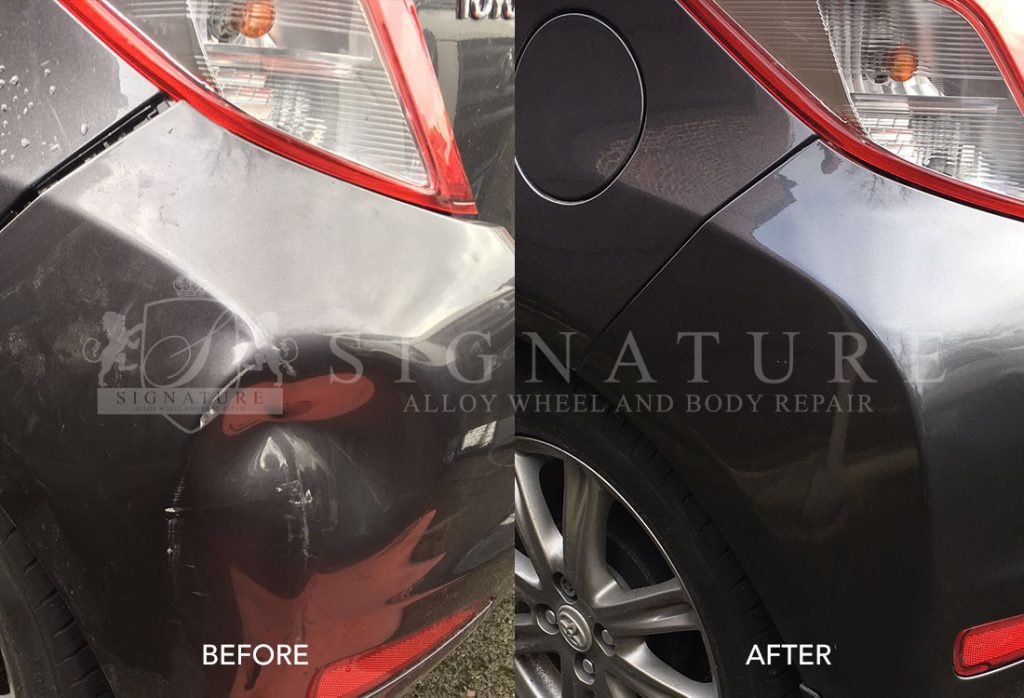 DIY vs Professional Bodywork Repairs
DIY car bodywork repairs can be appealing because they appear to be both cost-effective and convenient. However, before trying DIY repairs, consider the benefits and drawbacks. Some benefits of doing fixes yourself include:-
Cost savings
When compared with professional repairs, DIY repairs may be less expensive in terms of labour costs.
Flexibility
DIY repairs enable you to work at your own speed and on your own personal schedule.
Learn new skills
DIY repairs can be a learning exercise, allowing you to acquire information and skills.
DIY repairs, on the other hand, may have the following disadvantages:-
Inadequate expertise
Car bodywork repairs necessitate specialised skills, equipment, and information that may be beyond the powers of the typical do-it-yourselfer.
Risk of further damage
If DIY repairs are not done properly, they can cause additional damage to the car.
Time and effort
DIY repairs, particularly complicated repairs, can be time-consuming and labour-intensive.
Repair quality
Do-it-yourself repairs may not always result in professional-quality repairs, impacting the vehicle's aesthetics and worth.
The Advantages of Hiring a Professional
Hiring a professional repair technician for car bodywork repairs can provide a number of advantages, including:-
Expertise
Professional repair businesses employ specialists who have received specialised training in car bodywork repairs.  Furthermore, professional repairs are more likely to produce high-quality, long-lasting, and aesthetically attractive restorations.
Proper tools and equipment
Professional repair businesses have specialised tools and equipment that are not always easily accessible for do-it-yourself repairs.
Time and convenience
Hiring an expert can save you time and effort because they can identify and fix the problem quickly.
Warranty or guarantee
Many expert repair businesses provide warranties or guarantees on their work, giving you piece of mind and security against future problems.
Based on the particular circumstance and degree of expertise, it is critical to evaluate the benefits and drawbacks of DIY versus professional repairs. DIY alternatives for minor repairs may be feasible, but for more complex or extensive repairs, expert assistance is suggested to guarantee a safe and efficient repair.
How to Select a Car Body Repair Service
Choosing a car bodywork repair service is an essential choice to make to ensure that your vehicle is fixed properly and quickly.  So here are some pointers to help you choose the repairs service for your car bodywork:-
Research and compare
Start by investigating various car bodywork repair services in your region and comparing them.  In addition, look for client feedback, ratings, and reviews to get a sense of the company's reputation and their work. In order to make an educated choice, compare their services, prices, and turnaround periods.
Examine qualifications and experience
Select a car bodywork repairs business that employs qualified specialists who have the required certifications and experience.  Additionally, check to see if they have experience fixing your car's particular make and model.
Inspect the facility and equipment
Examine the hygiene, order, and general state of the car bodywork repair service facility. Check to see if they have modern, well-maintained tools, as this can have an impact on the quality of the repair job.
Enquire about guarantees
Ask about the vehicle bodywork repair service's warranties on repairs and parts. A reputable service provider should provide warranties on their workmanship and parts used, giving you piece of mind and security in the event of any problems after the repair has been completed.
Obtain and compare numerous quotations
Obtain and compare prices from various vehicle bodywork repair services. However, please do choose carefully, as the lowest choice may not always be the best in terms of quality and dependability.
Furthermore, seek suggestions from friends, family, or coworkers who have previously used a vehicle bodywork repair business. Their firsthand knowledge and comments can assist you in making an informed choice.
Check for insurance coverage
Make sure the vehicle bodywork repair business has adequate insurance coverage, including liability and workers' compensation. Consequently, this safeguards both you and the repair service in the event of a mishap or damage during the repair process.
Request a detailed estimate
Ask the car bodywork repairs business for a detailed estimate that includes the cost of labour, materials, and any extra costs. Examine the estimate thoroughly to ensure you comprehend what you're paying for and to prevent any surprises later.
Consider the communication and client support provided by the car bodywork repair business.  Without a doubt, a reliable service supplier will be responsive, transparent, and provide frequent reports on the status of your repair.
Finally, believe your intuition and select a car bodywork repairs business that makes you feel at ease and secure in their ability to fix your vehicle.
By taking these aspects into account, you can select a dependable and reputable vehicle bodywork repair business that fulfils your requirements and expectations.
Costs in Repairing A Car's Bodywork
The expense of car bodywork repairs in the UK can differ based on a number of variables, including the amount of damage, the type of repair required, the make and model of the vehicle, and the location of the repair service.
However, the following are some typical price estimates for popular car bodywork repairs in the UK:-
Minor scratches and dents
Repairing minor scratches and dents with paintless dent removal (PDR) or touch-up paint usually costs between £50 and £200 per panel.
Bumper fixes, such as minor fractures, scratches, or scuffs, can cost between £100 and £500, based on the degree of the damage and the type of bumper (plastic or metal) that requires repair.
Panel repairs and resprays
Depending on the amount of the damage, the size of the panel, and the type of paint and finish needed, repairing and repainting a damaged panel, such as a door, fender , or bonnet, can cost between £200 and £800 or more per panel.
Full resprays
The cost of repainting the entire vehicle can vary from £1,000 to £5,000 or more, based on the size of the vehicle, the type of paint used, and any extra personalisation or finishing.
Rust repairs can vary from £100 to £1,000 or more, based on the amount of the rust damage and the size of the impacted region.
However, It is essential to remember that these are only estimates; actual costs may differ based on a variety of variables.  So after a comprehensive assessment of the damage to your vehicle, it's always best to get a detailed and accurate estimate from a trustworthy car bodywork repair business.
Additionally, prices may also range across the UK, so it's best to verify with local repair businesses for more precise pricing information.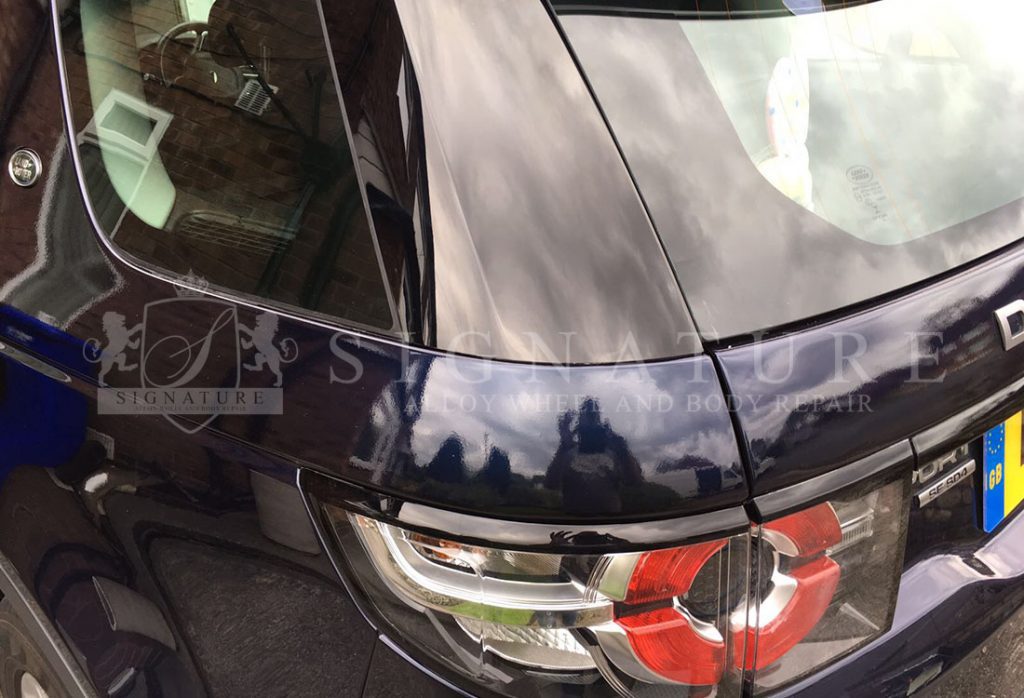 Keeping your car's exterior in good condition
Preventing car bodywork damage is critical for keeping your vehicle looking good and avoiding expensive repairs.  So here are some pointers for avoiding vehicle exterior damage:-
Park with caution
Park your vehicle in a secure and marked parking space, away from high-traffic areas, narrow spaces, or areas prone to damage, such as near shopping trolleys or bushes. In addition, to reduce the danger of scratches or dents from car doors or other items, avoid parking too near to other cars.
Be conscious of your surroundings
When travelling, particularly in tight places or crowded areas, be aware of your surroundings. Avoid colliding with stairs, buildings, or other obstructions.  In order to avoid scratches or dents on the bodywork, use caution when travelling through small roadways or pathways.
Drive Carefully
Avoid aggressive driving, abrupt stopping, and excessive acceleration, as these can lead to crashes or impacts that can cause bodywork damage.  In order to minimise the chance of an accident, drive cautiously, observe traffic regulations, and keep a secure distance from other vehicles.
Maintain a safe distance
Maintain a safe distance between your vehicle and the vehicle in front of you to prevent debris or pebbles thrown up by other vehicles, which could result in chips or dents on the bodywork.
Keep your vehicle clean
Wash and wax your vehicle on a regular basis to clear grime, debris, and road salt that can cause corrosion and harm to the paint and bodywork.  Then, after cleaning, apply a layer of wax to provide a safe barrier against environmental variables and UV radiation that can fade or damage the paint.
Reconsider DIY repairs
Avoid trying DIY repairs on your vehicle bodywork unless you have the necessary skills and equipment. Poorly performed repairs can cause further damage or reduce the resale worth of your car.  Therefore, any repairs or changes to the car bodywork should be handled by an expert.
Install protective accessories
To add an extra layer of protection against scrapes, dents, and other damage, consider putting mud flaps, fender guards, or door edge guards on your vehicle.
Maintain your car
On a regular basis, look for corrosion, missing or damaged body components, and address them quickly to avoid further damage.
Drive with caution in inclement weather
Drive with caution in inclement weather circumstances such as heavy rain, snow, or ice, as these can cause harm to the bodywork.  In order to reduce the chance of damage, avoid travelling through flooded regions or over debris-covered roadways.
You can help avoid car bodywork damage and maintain your vehicle in excellent shape by following these guidelines. Regular upkeep, careful driving, and protective measures can all help to safeguard and preserve the exterior of your vehicle.
Conclusion - Repairs To Car Bodywork
In summary, car bodywork repairs are an important component of vehicle upkeep because they re-establish a vehicle's aesthetics, practicality, and worth.  Specifically, there are numerous techniques and methods for fixing vehicle bodywork, ranging from scratches and scrapes to bumper repairs and rust repairs.
Whether you try DIY repairs or employ a professional, the amount of the damage, the level of skill required, and the type of repairs required must all be considered.
You can ensure that any repairs to the bodywork of your car are done effectively and securely by using correct techniques, using the right tools, and getting expert assistance when necessary.  Put simply, regular upkeep and prompt fixes can help your car last longer and appear and perform better for years to come.
FAQs: Common Questions Relating To Repairs To Car Bodywork
Q. Can I fix dents in my car's bodywork at home?
Minor dents can be repaired at home using do-it-yourself methods, but you must have the required skills, tools, and information to prevent further harm to the car.
Q. How much do car bodywork repairs cost?
The expense of car bodywork repairs is determined by the amount of the damage, the replacement technique used, and local labour rates. DIY fixes may be less expensive in terms of work, but expert repairs may produce better outcomes.
Q. How long does car bodywork restoration take?
The time it takes to repair vehicle bodywork is determined by the intricacy of the repair and the availability of replacement components. For example, minor adjustments can be completed in a few hours, whereas more elaborate repairs can take several days or even weeks.
Q. Can I use insurance to pay for car bodywork repairs?
Depending on the source of the damage and the conditions of your insurance contract, you may be able to claim insurance for car bodywork repairs if you have extensive insurance coverage. Specific information should be obtained from your insurance provider.
Q. Is it essential to fix small dents and scratches on the exterior of my car?
While small dents and scratches may not affect your vehicle's effectiveness, they can have an impact on its looks and worth. Therefore, our advice is that minor dents and scratches should be repaired to keep the general look and resale worth of your car.
Get in touch for professional car body repair
If your car or vehicle needs one of our professional bodywork repairs, bring it to our car body shop in Radcliffe near Manchester and our professional technicians will remove any car scuffs for you.  Or for your convenience, we offer a fully mobile service and can come to you to carry out the repair. We cover the whole of Greater Manchester, Lancashire, Cheshire, Merseyside and Yorkshire.
If you'd like to get a more accurate price for our mobile repair service, then please get in touch with us now on 0161 667 0919 or by filling out our quick quote form to get a free, no-obligation quotation.
We have lots of 5 star reviews on Google from happy customers, so please feel free to check out our reviews.
Or contact our team to arrange a time to bring your vehicle in for an estimate. We look forward to restoring your vehicle and getting you back on the roads!