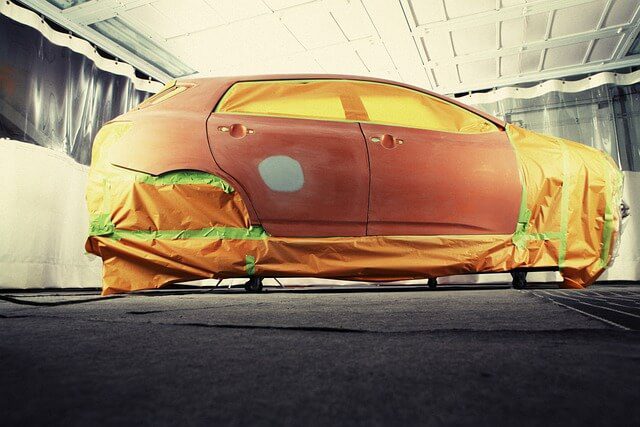 Cost for Full Car Respray in the UK
17 May 2023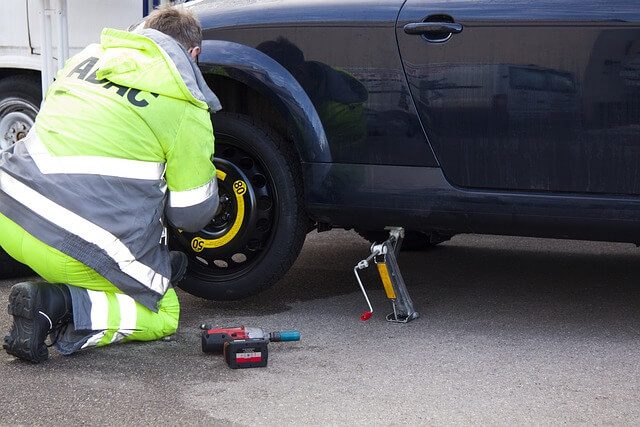 Change A Car Tyre: 8 Simple Steps
19 May 2023
Car panel repair plays a crucial role in restoring the aesthetics and structural integrity of a vehicle. From minor scratches to significant dents, cars are susceptible to various types of panel damage due to accidents, parking mishaps, or natural wear and tear.
This article will guide you through the world of car panel repair, explaining the process, highlighting its importance, and providing valuable tips for maintaining your car's panels.
Introduction
When it comes to maintaining the overall appearance of your car, the condition of its panels is paramount. Car panel repair refers to the process of restoring damaged or dented panels to their original state, ensuring your vehicle looks as good as new. This repair process involves various techniques, ranging from dent removal to painting and finishing, depending on the severity of the damage.
In this article, we delve into the world of car panel repairs, exploring the process, cost, and benefits of choosing expert technicians to handle your car's imperfections.
Understanding Car Panel Repair
Car panel repairs encompass a wide range of techniques and procedures aimed at rectifying panel damage. Whether it's a small scratch, a dent, or a more significant collision-related damage, the goal is to restore the car's panels to their pre-damaged condition. Repairing car panels not only enhances the vehicle's visual appeal but also prevents further deterioration and maintains the vehicle's resale value.
Common Types of Car Panel Damage
Car panels are prone to different types of damage, each requiring specific repair techniques. Some common types of car panel damage include:-
Scratches: Superficial marks on the car's paintwork caused by keying, accidental contact, or vandalism.
Dents: Deformations in the panels caused by impacts, collisions, or even hailstones.
Rust: Corrosion that affects the metal panels, often due to prolonged exposure to moisture or environmental elements.
Paint Chips: Small spots where the paint has chipped away, exposing the underlying metal.
Cracks: Structural damage to plastic panels or windows resulting from accidents or extreme temperatures.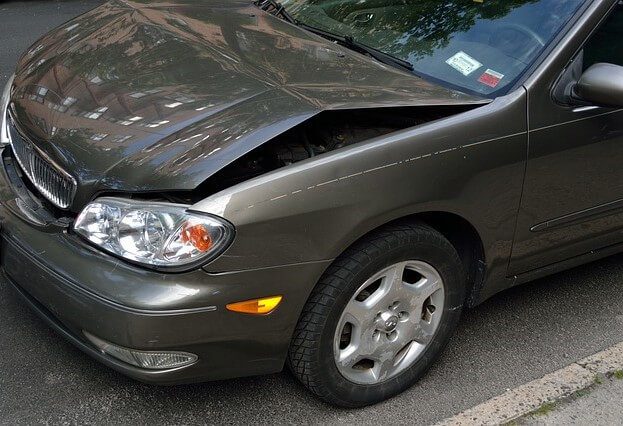 Importance of Timely Car Panel Repair
Timely car panel repairs are crucial for several reasons. Firstly, it preserves the aesthetics of your vehicle, ensuring it maintains its pristine appearance. By repairing car panels promptly, you prevent rust and further deterioration, which can lead to more extensive and expensive repairs down the line. Additionally, addressing panel damage promptly helps maintain the resale value of your vehicle, as potential buyers are often deterred by visible damages.
Finding a Reliable Car Panel Repair Service
When it comes to car panel repairs, entrusting the job to a reliable and skilled professional is essential. To find a reputable car panel repair service, consider the following factors:-
Experience: Look for a repair service with a track record of successfully repairing car panels.
Certifications: Ensure the repair technicians are certified and have the necessary expertise in panel repair techniques.
Customer Reviews: Read online reviews and testimonials from previous customers to gauge the reputation and quality of service provided by the repair shop.
Warranty: Inquire about the warranty offered on the repair work to ensure peace of mind.
Cost Estimates: Request detailed cost estimates from multiple repair shops to compare prices and choose a service that fits your budget.
Steps Involved in Car Panel Repair Process
The repairing of car panels involves a series of steps to restore damaged panels to their original condition. The process may vary depending on the extent of the damage, but here are the general steps involved:-
Assessment and Inspection: A professional technician will assess the damage and inspect the affected panels to determine the best course of action.
Dent Removal: If the damage includes dents, the technician will use specialised tools and techniques to carefully reshape the metal panels, eliminating any deformations.
Surface Preparation: The damaged area is prepared by cleaning, sanding, and smoothing the surface to ensure proper adhesion of the paint.
Priming and Painting: A primer is applied to the repaired area to create a smooth surface and enhance paint adhesion. Then, the panel is meticulously painted to match the car's original color.
Finishing and Polishing: Once the paint is dry, the repaired area is buffed and polished to blend seamlessly with the rest of the car's panels, achieving a flawless finish.
DIY vs. Professional Car Panel Repair
While some minor panel repairs can be done by car owners themselves, it's generally recommended to seek professional help for significant or complex damages.
Opting for professional car panel repairs can save you both time and money.  Also, When it comes to car panel repair, the expertise of trained professionals is unmatched. 
Professional car repair technicians have the expertise, specialised tools, and resources to ensure a high-quality repair job.  Subsequently, by utilising industry-leading methods and high-quality materials, they can restore your car's panels to their original condition.
Attempting complex repairs without proper knowledge and equipment may lead to subpar results and even cause further damage to the panels.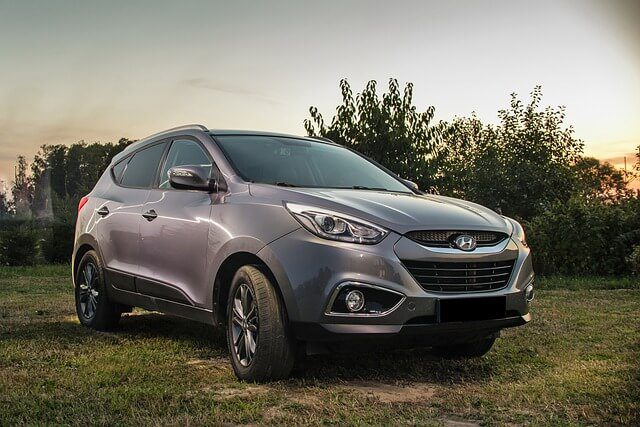 Cost Factors in Car Panel Repair
The cost of car panel repair varies depending on several factors, including:-
Extent of Damage: The severity and extent of the damage directly impact the repair costs. Extensive damage requiring substantial repair work will naturally be more expensive.
Type of Panels: The cost may also vary depending on the type of panels affected. Repairing plastic panels, for example, may be less expensive compared to repairing metal panels.
Paint and Colour Matching: If the repair involves painting the panels, the cost may be influenced by factors such as the quality of paint used and the complexity of colour matching.
Labour and Hourly Rates: The labour charges of the repair shop and the time required to complete the repair job will contribute to the overall cost.
It's advisable to obtain detailed cost estimates from different repair shops to make an informed decision. Moreover, by choosing to repair instead of replacing the damaged panels, you can significantly reduce the costs involved. This cost-effective approach ensures you get the best value for your money while restoring your car's appearance.
Tips for Maintaining Car Panels
To keep your car panels in good condition and minimise the risk of damage, consider the following tips:-
Regular Cleaning: Clean your car regularly, removing dirt, dust, and debris that can potentially scratch or damage the panels.
Parking Carefully: Park your car in designated parking spaces and avoid parking too close to other vehicles or objects that may cause accidental dents or scratches.
Protective Coatings: Apply protective coatings, such as wax or ceramic coatings, to create a barrier between the panels and external elements, reducing the risk of corrosion and damage.
Avoid Harsh Chemicals: When cleaning the panels, use mild and non-abrasive cleaning products to avoid stripping the paint or causing damage.
Immediate Repairs: Address any minor damages promptly to prevent them from escalating into more significant issues. Small scratches or dents can often be repaired quickly and cost-effectively if attended to early.
By following these tips, you can help maintain the appearance and condition of your car's panels for years to come.
Conclusion
Car panel repairs are a crucial aspect of vehicle maintenance, ensuring that your car maintains its visual appeal and structural integrity. Whether it's a small scratch or a significant dent, timely repair not only restores the panels but also prevents further damage and preserves the resale value of your vehicle.
When seeking car panel repair services, it's essential to choose a reliable and experienced repair shop. Look for certifications, read customer reviews, and compare cost estimates to make an informed decision. While minor repairs can be done by DIY enthusiasts, complex or extensive damages are best left to professional technicians who possess the necessary skills and tools.
The process of repairing car panels involves several steps, including assessment, dent removal, surface preparation, priming and painting, and finishing. Each step is crucial in achieving a seamless repair and a flawless finish. Remember, maintaining your car panels doesn't end with repair; regular cleaning, careful parking, and timely repairs for minor damages are key to prolonging the lifespan of your car's panels.
In conclusion, by prioritising car panel repairs and adopting preventive measures, you can keep your vehicle looking its best and maintain its value. Remember to consult professionals for complex repairs - with their assistance and expertise, you can regain the flawless appeal of your car and maintain its value for years to come! Also, don't forget to compare costs and follow maintenance tips to ensure your car's panels remain in optimal condition.
---
Frequently Asked Questions (FAQs)
Q: What is the average cost of car panel repair?
A: The cost of a car panel repair can vary depending on the extent of the damage, the type of panels involved, and other factors. It's best to obtain detailed cost estimates from repair shops to get an accurate idea of the expenses involved.
Q: How long does it take to repair a car panel?
A: The time required for a car panel repair depends on the severity of the damage and the process involved. Minor repairs may take a few hours, while extensive repairs can take several days. Consult with the repair shop to get an estimated timeline for your specific case.
Q: Can car panel repair affect the vehicle's resale value?
A: Yes, timely and proper car panel repair can positively impact the resale value of your vehicle. A well-maintained exterior, including well-repaired panels, is more attractive to potential buyers and can increase the overall value of the car.
Q: Are there any temporary fixes for minor car panel damage?
A: While temporary fixes can sometimes be done for minor car panel damage, it's important to note that they are temporary solutions. They may not provide a permanent or aesthetically pleasing repair. It's recommended to consult a professional for a proper and long-lasting repair.
Q: Is it necessary to repair small dents on car panels?
A: While small dents may seem insignificant, it's still advisable to repair them. Even minor dents can lead to paint damage and rust over time. By addressing small dents promptly, you can prevent further deterioration and maintain the overall condition of your car's panels.
Q: Can I attempt to repair car panels myself?
While some minor dents or scratches can be repaired with DIY kits or techniques, it is generally recommended to seek professional car body repair services for optimal results. DIY repairs may not provide the same level of precision and quality as those performed by trained technicians, potentially leading to unsatisfactory outcomes or further damage to the panels.
Q: Are car panel repairs covered by insurance?
Whether car panel repairs are covered by insurance depends on your specific insurance policy and the circumstances of the damage. In some cases, comprehensive insurance coverage may include car panel repairs, while in others, it may require an additional add-on or separate policy. It is advisable to consult with your insurance provider to understand the extent of coverage for car panel repairs.
Get in touch for professional Car Panel Repairs
Thank you for reading our guide on car panel repair in the UK. We hope you found it useful.  If your car's panels are in need of repair, then bring your vehicle to our car body shop in Radcliffe near Manchester and our professional technicians will take care of it for you.
Or for your convenience, we offer a fully mobile service and can come to you. We cover the whole of Greater Manchester, Lancashire, Cheshire, Merseyside and Yorkshire.
If you'd like to get a price for our professional repair service for car panels, then please get in touch with us now on 0161 667 0919 or by filling out our quick quote form to get a free, no-obligation quotation.
We have lots of 5 star reviews on Google from happy customers, so please feel free to check out our reviews.
Or contact our team to arrange a time to bring your vehicle in for an estimate. We look forward to restoring your vehicle and getting you back on the roads!