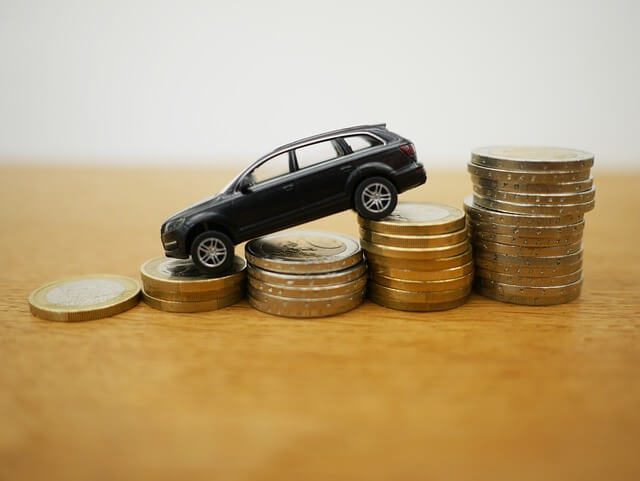 Disputing End of Car Lease Charges in the UK
16 May 2023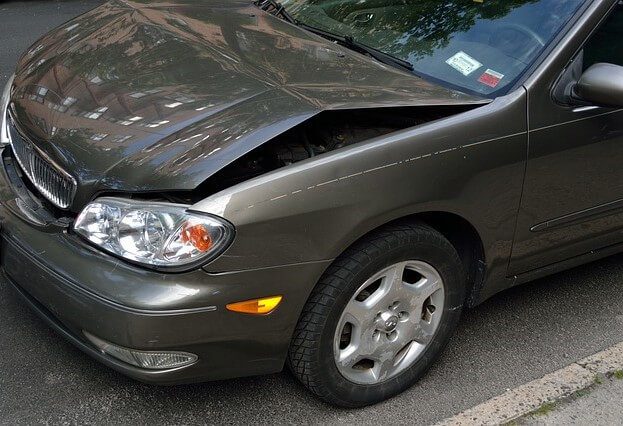 Car Panel Repair: Restoring the Beauty of Your Vehicle
18 May 2023
Car respraying is an excellent way to give your vehicle a fresh and appealing look. Whether you want to repair paint damage, change the colour of your car, or simply revitalise its appearance, a full car respray can work wonders. However, one of the most common questions people have is, "How much does a full car respray cost in the UK?"
So In this article, we'll explore the factors that affect the cost, average price ranges, and other essential considerations when it comes to getting your car resprayed.
Introduction - Cost For Full Car Respray
Owning a car comes with its fair share of maintenance responsibilities, and occasionally, you may find yourself in need of a full car respray. Car respraying involves repainting the entire exterior surface of a vehicle to restore its aesthetic appeal and protect it from environmental factors. The cost of a full car respray varies depending on several factors that we'll delve into shortly.
Understanding Car Respraying
Before we dive into the cost details, it's crucial to understand what a car respray entails. A full car respray involves the complete removal of the existing paintwork, surface preparation, application of new paint coats, and finishing touches. Skilled technicians use specialised tools and techniques to ensure a smooth and flawless finish that resembles the original factory paint.
Factors Affecting the Cost of a Full Car Respray
The cost of a full car respray is influenced by various factors. Understanding these factors will help you estimate the expenses involved and make an informed decision. Here are the key factors that affect the cost of a full respray:-
Car Size and Type
The size and type of your car play a significant role in determining the cost. Larger vehicles, such as SUVs or vans, require more paint and materials, leading to higher costs compared to smaller cars.
Paint Quality and Type
The quality and type of paint you choose for your car respray affect the overall cost. High-quality paints with exceptional durability and finishes generally come at a higher price. Additionally, specialised paints, such as metallic or pearl finishes, may also increase the cost.
Surface Preparation
Proper surface preparation is crucial for achieving a flawless and long-lasting paint finish. Depending on the condition of your car's exterior, additional preparation work like sanding, filling dents, or repairing rust spots may be required. Such preparatory steps can add to the total cost.
Additional Repairs
If your car has any additional damages, such as scratches, dents, or panel replacements, it's recommended to address them before the respray. Combining these repairs with the respray process can be cost-effective, as the technicians can work on these repairs simultaneously. However, it's important to note that additional repairs will add to the overall cost of the full car respray.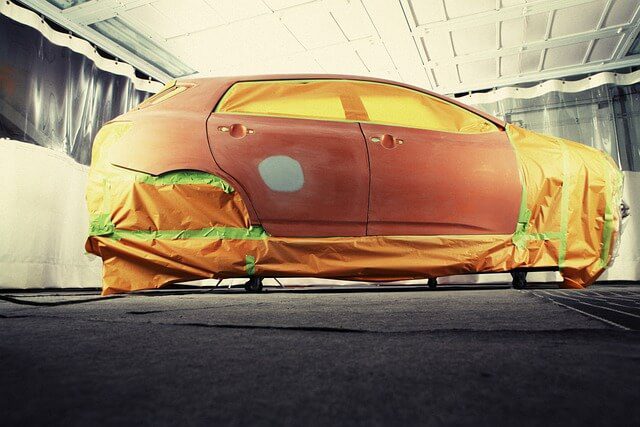 Average Cost Range for Full Car Respray in the UK
When it comes to the cost of a full car respray in the UK, it's essential to consider the average price ranges. Keep in mind that these ranges can vary depending on location, the reputation of the service provider, and the factors mentioned earlier. Here's a breakdown of the average cost range for a full vehicle respray:-
Economy Range
In the economy car range, you can expect the cost for a full respray to range from £500 to £1,500. This range typically includes standard paint quality and minimal surface preparation. It's important to note that the price at the lower end may not include additional repairs and may have limited colour options.
Mid-Range
For a mid-range full car respray, the cost can range from £1,500 to £3,000. In this range, you can expect better paint quality options, comprehensive surface preparation, and the inclusion of minor additional repairs. The mid-range provides a balance between cost and quality, offering more colour choices and attention to detail.
High-End
For those seeking top-notch quality and customisation, the cost of a high-end car full respray typically starts from £3,000 and can go beyond £10,000. This range includes high-quality paints, extensive surface preparation, and meticulous attention to detail. It also allows for more complex repairs and customisation options, ensuring a truly bespoke finish.
Seeking Professional Help vs. DIY Car Respray
While some car enthusiasts may consider a DIY car respray to save costs, it's important to weigh the pros and cons before taking on such a project. Professional car respray services have the expertise, equipment, and experience to deliver superior results. They can ensure proper surface preparation, use high-quality paints, and provide warranties for their work.
On the other hand, a DIY car respray requires substantial time, effort, and skill. It involves meticulous surface preparation, proper application techniques, and knowledge of paint mixing and finishing. Mistakes in any of these areas can lead to unsatisfactory results, costing you more in the long run.
Tips for Choosing a Reputable Car Respray Service
When selecting a car respray service, it's important to choose a reputable and reliable provider. Here are some tips to help you make the right decision:-
Research and compare multiple service providers to get a better understanding of the quality and cost of their services.
Read customer reviews and testimonials to gauge the satisfaction levels of previous clients.
Inquire about the types of paints and materials used, as well as any warranties or guarantees offered.
Request to see samples of their previous work to assess their craftsmanship and attention to detail.
Ask for a detailed breakdown of the costs involved, including any additional repairs or customisation options.
Taking these steps will help ensure that you entrust your car to a reputable and skilled car respray service provider.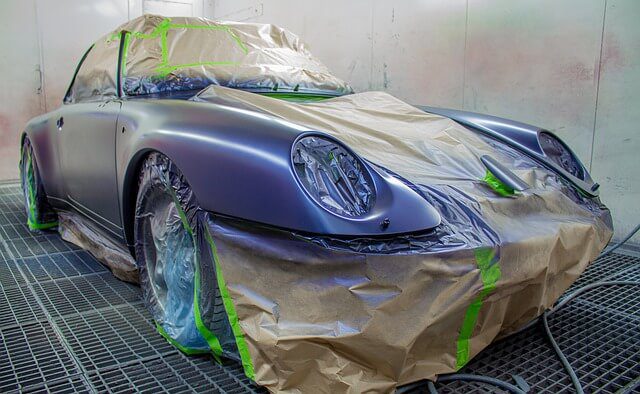 FAQs on The Cost of a Full Car Respray
1. How long does a full car respray take?
The duration of a full car respray can vary depending on several factors, including the size of the vehicle, the extent of surface preparation required, and any additional repairs. On average, it can take anywhere from a few days to a couple of weeks.
2. Can I choose any colour for my car respray?
Yes, you can choose any colour for your car respray. Reputable car respray services offer a wide range of colour options, including custom and specialty finishes. Discuss your preferences with the service provider to explore the available choices.
3. Will a car respray increase the value of my car?
A well-executed car respray can enhance the visual appeal of your vehicle, which may positively impact its value. However, it's important to note that other factors, such as the overall condition, mileage, and maintenance history of the car, also play a significant role in determining its value.
4. What precautions should I take after a car respray?
After a car respray, it's essential to follow some precautions to maintain the quality of the new paintwork. Avoid washing your car for at least a week to allow the paint to fully cure. Additionally, park your car in shaded areas to minimise exposure to direct sunlight, and be mindful of any specific instructions provided by the service provider.
5. How often should I consider a full car respray?
The frequency of full car resprays depends on various factors, including your driving habits, environmental conditions, and the overall condition of the paintwork. As a general guideline, a high-quality car respray can last for several years. However, if you notice significant paint damage, fading, or deterioration, it's advisable to consider a full car respray to restore the appearance and protect the underlying surfaces.
Conclusion
In conclusion, a full car respray is an investment that can breathe new life into your vehicle. The cost of a full car respray varies in the UK depending on factors such as car size, paint quality, surface preparation, and additional repairs. Understanding the average price ranges and considering the pros and cons of seeking professional help versus a DIY approach is crucial.
When selecting a full car respray service, prioritise reputable providers who offer quality workmanship, a range of paint options, and clear cost breakdowns. By following these guidelines and maintaining proper precautions after the respray, you can enjoy a refreshed and vibrant-looking car for years to come.
Get in touch for professional Car Resprays
Thank you for reading our guide on the cost for a full car respray in the UK. We hope you found it helpful.  If your car is in need of a respray, then bring your vehicle to our car body shop in Radcliffe near Manchester and our professional technicians will respray it for you.
If you'd like to get a price for our professional car respray service, then please get in touch with us now on 0161 667 0919 or by filling out our quick quote form to get a free, no-obligation quotation.
We have lots of 5 star reviews on Google from happy customers, so please feel free to check out our reviews.
Or contact our team to arrange a time to bring your vehicle in for an estimate. We look forward to restoring your vehicle and getting you back on the roads!