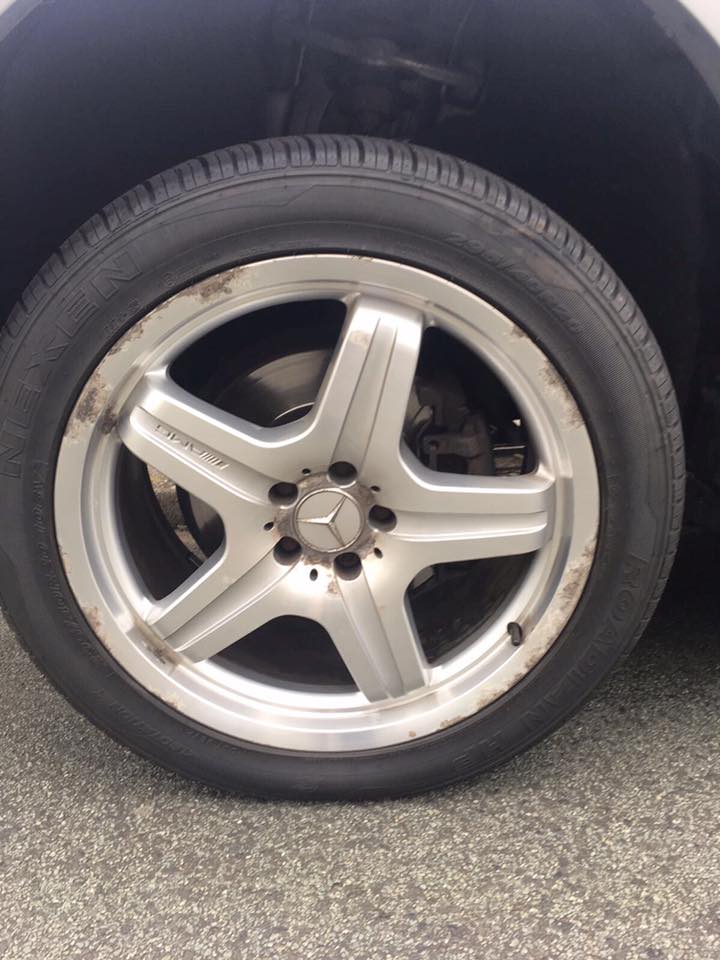 Alloy Wheel Scuff Repair
25 August 2022
Do you have a ding or some damage to the paintwork on your car or vehicle and wondering about paintless dent repair or removal?  Then we've put together an informative article that will explain all you need to know about what it is and the process involved.  Read on to find out more about the advantages of this modern repair technique, why it trumps traditional repair methods, why you should fix dents in your car and the rough cost you can expect to pay for this service....
What Is Paintless Dent repair Or Removal?
Paintless Dent Repair, also commonly known in the industry as PDR or alternatively "Paintless Dent Removal", is a variety of methods that are used by repair technicians for removing minor dents and dings from the body of a car or vehicle.  These methods involve the panel being reshaped using specialist tools, without the need to use any paint. The major advantage of this is that it means there's no need to use filler or paint over the affected area.  Therefore, this makes the PDR technique the perfect solution for repairing any dents to a vehicle's bodywork.
There is a wide range of damage that can be repaired using PDR, but there are some limitations.  If there is paint damage already to the vehicle or the metal has been stretched as a result of the damage, then PDR may not be suitable.  Extremely sharp dents and creases may not be fixable using PDR and may have to be fixed using a different repair method and painted afterwards.   In this instance, your repair technician will advise you on which type of SMART repair may be required.
What kind of damage can be repaired using this technique?
For those smaller dents, PDR is often the best and most viable option for when the paint has not broken and remains intact.  PDR methods are most commonly used to repair damage to the bodywork caused as a result of day-to-day life such as dents picked up from shopping trolleys, bollards, other cars in car parks and severe weather such as hail stone. 
Examples of dents caused are door prangs and dings, minor body creases and minor bumper dents. The use of PDR techniques can also be used to help prepare more heavily damaged panels before going on to use more traditional repair techniques. 

On the whole, PDR is a more popular alternative to the traditional dent repair methods which use paint as it's simply much more cost effective and quicker to do.  Because repairs don't require painting and curing, this means that the whole Paintless Dent Repair process is generally completed within just a few hours.  This makes it much more convenient for the customer as they can drive away the same day following a repair job.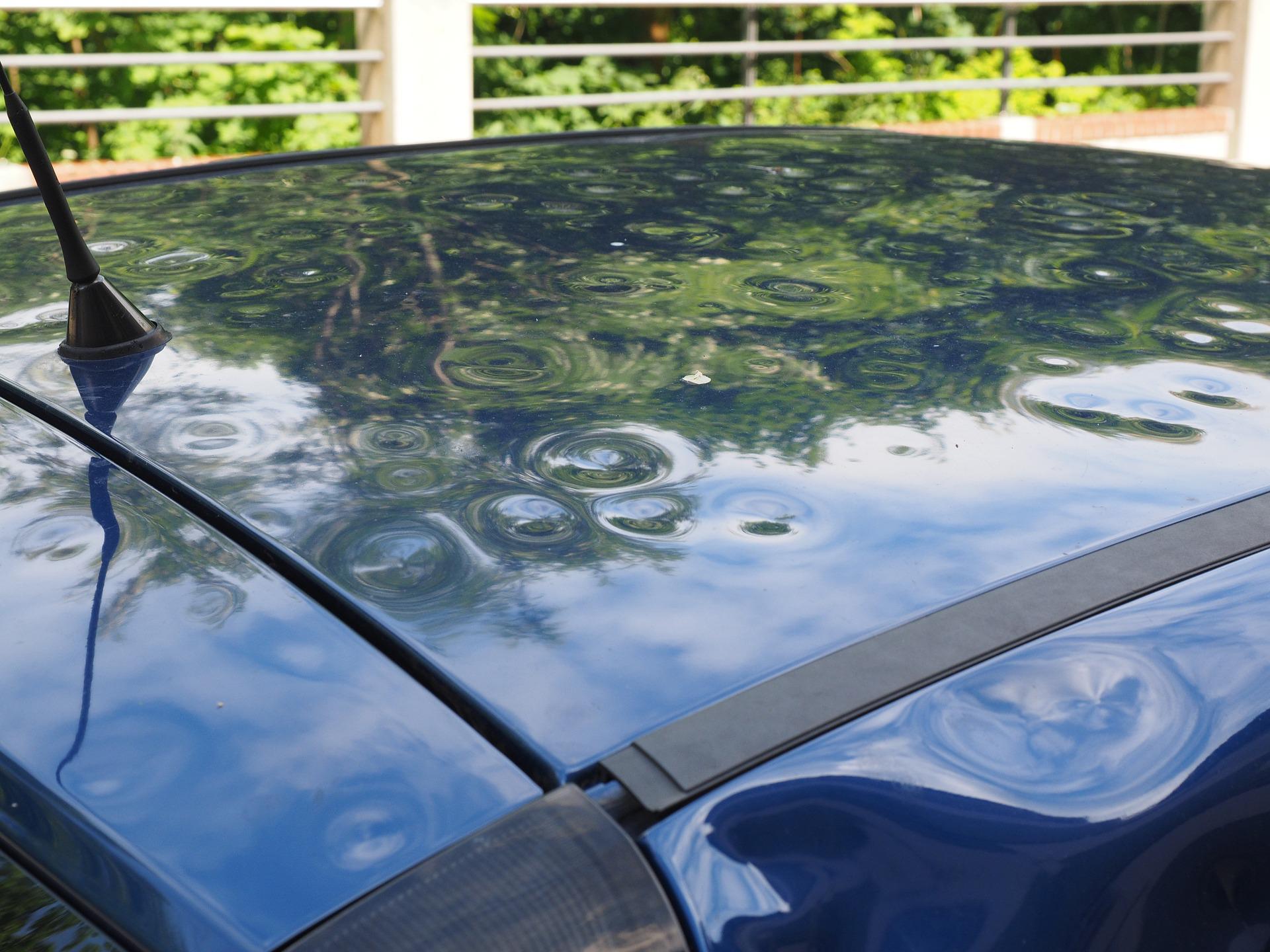 How Is A Paintless Dent Repair Carried Out?
Paintless dent repair is a skilled job that needs to be carried out by a professional body repair technician.  Essentially, the damaged panel is pressed and massaged from the inside/behind to carefully force it back into its original shape.  The technique involves the technician manipulating and molding pieces of metal to precise measurements using a variety of specialist tools in order to repair the dent in the bodywork.  
Using this clever technique allows the dent to be carefully and skillfully pushed out from behind the panel, without needing any paint, back to its original position. 
It may require a few stages of PDR in order to fully restore the body panel, and even then, a technician can't always guarantee 100% perfection with paintless dent repairs as they can't guarantee that they can fully get them out.  Although here at Signature, we do have a great success rate with Paintless Dent Repair!
Does Paintless Dent Repair Actually Work?
Paintless Dent Repair is hands down the best method in removing minor dents from vehicles in most situations where the damage is relatively superficial.  By this we mean where the damage isn't extensive and the paintwork remains fully intact. 
Most minor dents can be repaired providing the paint is still intact and the dent is not too large.  Paintless dent repairs can typically remove 80-90% of dents, which is why it's the best way to get a dent out of your car.  Infact, it's the number one recommended way of removing dents from vehicles.
Another big advantage with PDR, and a reason why it's highly recommended, is because it's generally much more cost effective and faster to carry out than other more traditional styles of body repair services.


Can PDR Fix Small Dents?
Generally speaking, providing that the area behind the dent can be reached and accessed, then the professional repair technicians can massage out the dent from the inside using Paintless Dent Repair (PDR) techniques and successfully repair the dent in your car. 
Although as mentioned above, if the paintwork is damaged or the damaged area is too large and complex, then this may not be possible and an alternative method of repair will be suggested.
Should You Fix Dents In Your Car?
We all know that small dents and dings look unsightly and can completely ruin the appearance of a vehicle.  Despite whether they are caused by a shopping trolley, the door of another car opening onto yours, or by you driving into a stationary object like a bollard for example, it's essential that you quickly remove dents in order to help maintain the vehicle's appearance and its resale value.  A 'dent' or 'ding' can be described as a small area of damage on a vehicle, usually measuring around 5 inches or less in diameter.
This kind of minor damage usually has very little or no affect at all on your vehicle's external paintwork.  All kinds of dents can be repaired using PDR methods depending on how severe the damage may be to the metal work of the car's bodywork.  So if your car has encountered a small minor ding or even a slightly larger dent, get it repaired as soon as you can to keep it looking great.
Why Should I Consider A Paintless Dent Repair?
There are many benefits of Paintless Dent Repair.  So if you're thinking about having a dent repaired, here are the reasons why you should consider PDR:-
No need to claim on the insurance
One major advantage is that PDR usually costs less than your insurance excess does.  As a result, you won't need to make a claim on your insurance, which helps you to keep your insurance premiums down.
All size dents can be repaired
No matter the size of the dent, PDR will work, whether small or large, providing the paint hasn't been broken.  If that's the case and the paintwork has been damaged, then you'll find that you also need a paintwork repair.
No worrying about colour matching
With a PDR, there's no need to worry about colour matching.  This is because no paint is needed to carry out the repair. However, for larger repairs where paint may be needed, the technicians here at Signature mix all paint colours to the exact specification according to manufacturer's guidelines to match your car's bodywork, meaning a perfect match every time!
Save time and money
Paintless Dent Repair is much more cost effective than other more traditional types of dent repairs.  The reasons for this is that it can be done very quickly (within a few hours), and there isn't any painting involved.
Maintains resale value
When it comes to selling your car, any damage to the bodywork can seriously affect it's value.  Therefore, if you want to maintain the car's value and get a better price when you sell, get the damage fixed promptly using PDR.
Should I Fix Dents In My Car Before Selling?
In the car selling industry there tends to be a lot of competition.  Therefore, it's really important to make a good first impression on any potential customers who may be looking at buying your car.  If there are any visible dents or dings to the bodywork, then that's a major turnoff that you should do your best to avoid.  Put simply, a car that has good looking and well maintained bodywork will get you more buyers and sell a lot faster.
How Much Does It Cost For Paintless Dent Repairs?
If you're considering Paintless Dent Repair and Removal, then you'll be pleased to know that it's considerably cheaper then other traditional methods of bodyshop repairs.  Typically, the cost for smaller dents to be repaired can cost as low as £50-£100. For larger repairs that cover a much bigger surface area, or for vehicles with more than one dent or that have a dent closer to the edge of a body panel, then these will cost more as they are more time consuming for the technician and trickier to repair. 
Get in touch for all repairs
If your vehicle needs a paintless dent repair, bring it to our car body shop to have it repaired. Or for your convenience, we offer a fully mobile service and can come to you to carry out the repair on your vehicle. We cover the whole of Greater Manchester, Lancashire, Cheshire, Merseyside and Yorkshire.
If you'd like to get a more accurate price for dent repair then please get in touch with us now on 0161 667 0919 or by filling out our quick quote form to get a free, no-obligation quotation.
We have lots of 5 star reviews on Google from happy customers, so please feel free to check out our reviews.