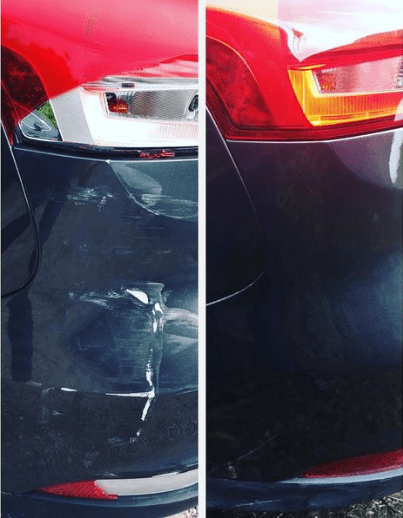 How to repair a bumper scuff or scratch
9 December 2022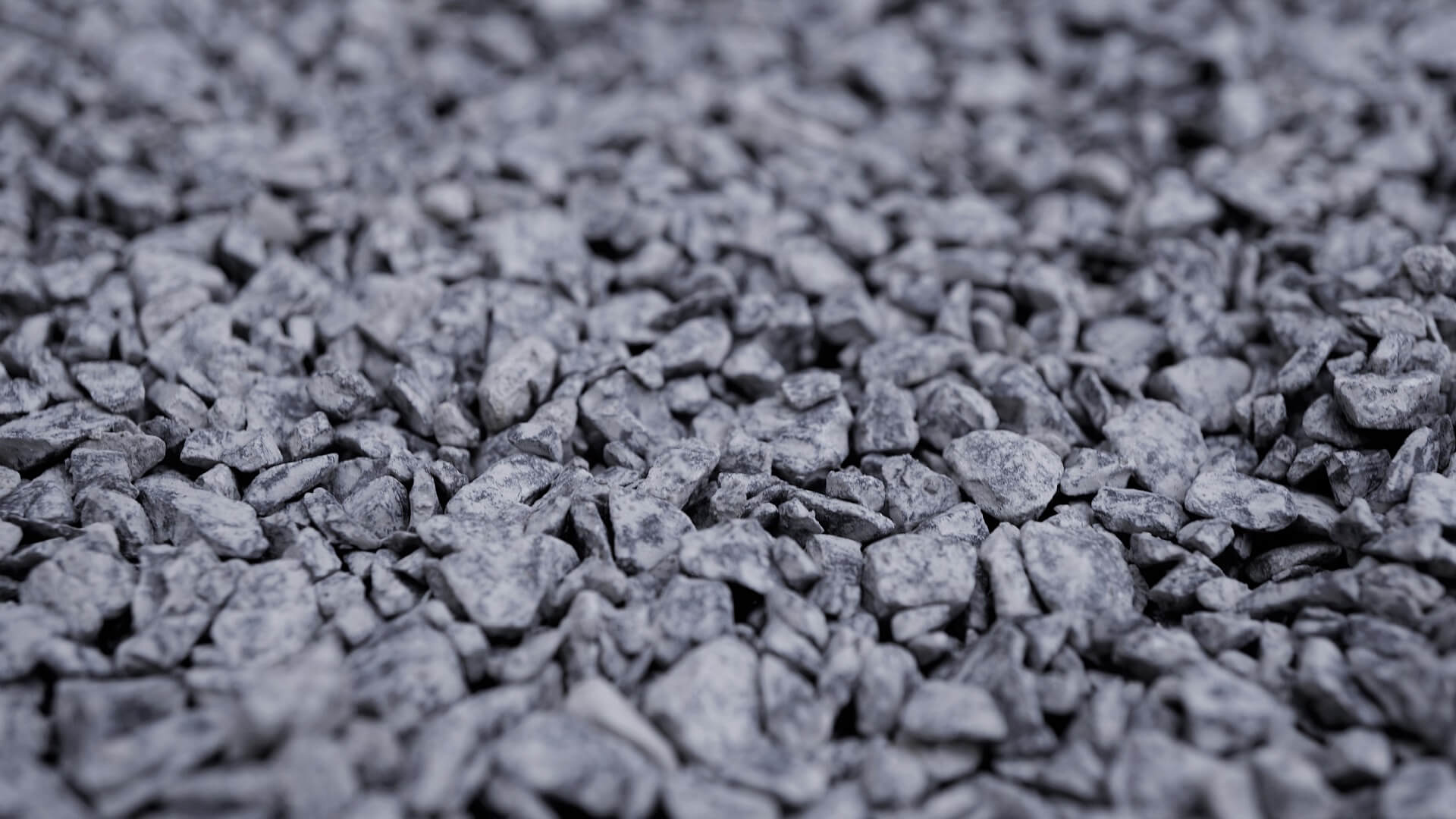 Stone chip repair advice
19 January 2023
Does your car or vehicle have some rust on the bodywork and you\'re wondering whether to get a repair or not?  In this article, we'll do our best to explain why rust on vehicles is a problem, the causes of rust and how to identify areas of rust on your car.
Additionally, we'll also give tips on how to prevent it in the 1st place, and how to repair any rust on your car.  Read on to find out more.....
Car Rust Repair Tips & Advice
Car rust repair is a must if you want to keep your car in great condition.  So If your car starts to rust, it's important to take action and get the rust repaired as soon as possible.
Moreover, rust can cause significant damage to a car, and left untreated, can lead to even more expensive repairs down the road.
Therefore, In this article, we'll provide some tips on how to repair rust on cars, as well as advice on when it's time to take your vehicle in for professional repairs.
What is rust and why is it a problem for cars?
So what is rust, and if you get rust on your car, do you need to repair it?  Let's start by explaining what rust is.......
When iron or its alloys, such as steel, are exposed to oxygen and moisture, rust, which is a type of corrosion develops. Rust is a reddish-brown substance that develops as a result of this chemical reaction. It is a product of the breakdown of the metal.
Because it can weaken the metal parts of the car, rust can be a big issue for car owners. This may eventually result in diminished structural integrity and performance. As a consequence, rust may be dangerous and expensive to repair when it causes components to fail or break on the car.
Additionally, rust can detract from a car's aesthetic appeal by altering its appearance. This can in turn lower the car's resale value when the time comes to sell it.
What are the most common causes of rust on cars?
Road salt and moisture exposure are the two main causes of corrosion on cars. Moisture can come from a number of places, including humidity, snow, and rain. The metal parts of a car may react when moisture comes into contact with them, forming rust.
Also, rust is a side effect of using road salt, which is used to melt snow and ice on roads. A car's metal surfaces may get splashed with salt when it travels over salted roads, which will eventually lead to the formation of rust.
Additionally, Incorrect car maintenance, such as forgetting to routinely wash and wax the car, as well as accidents or damage that exposes the metal to moisture are additional causes that can cause rust on a car and result in a repair job.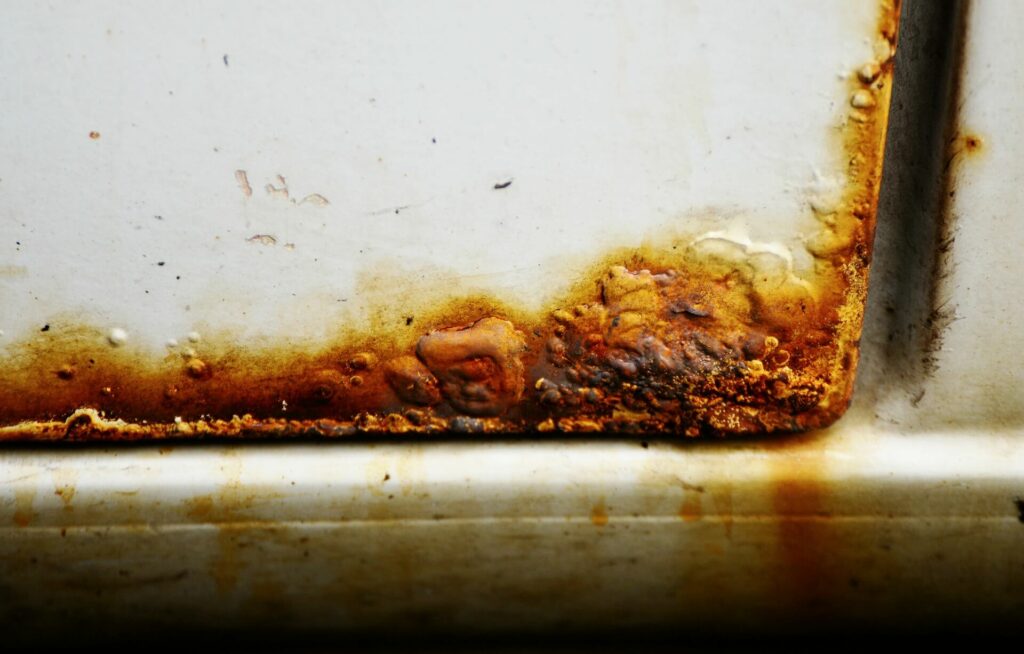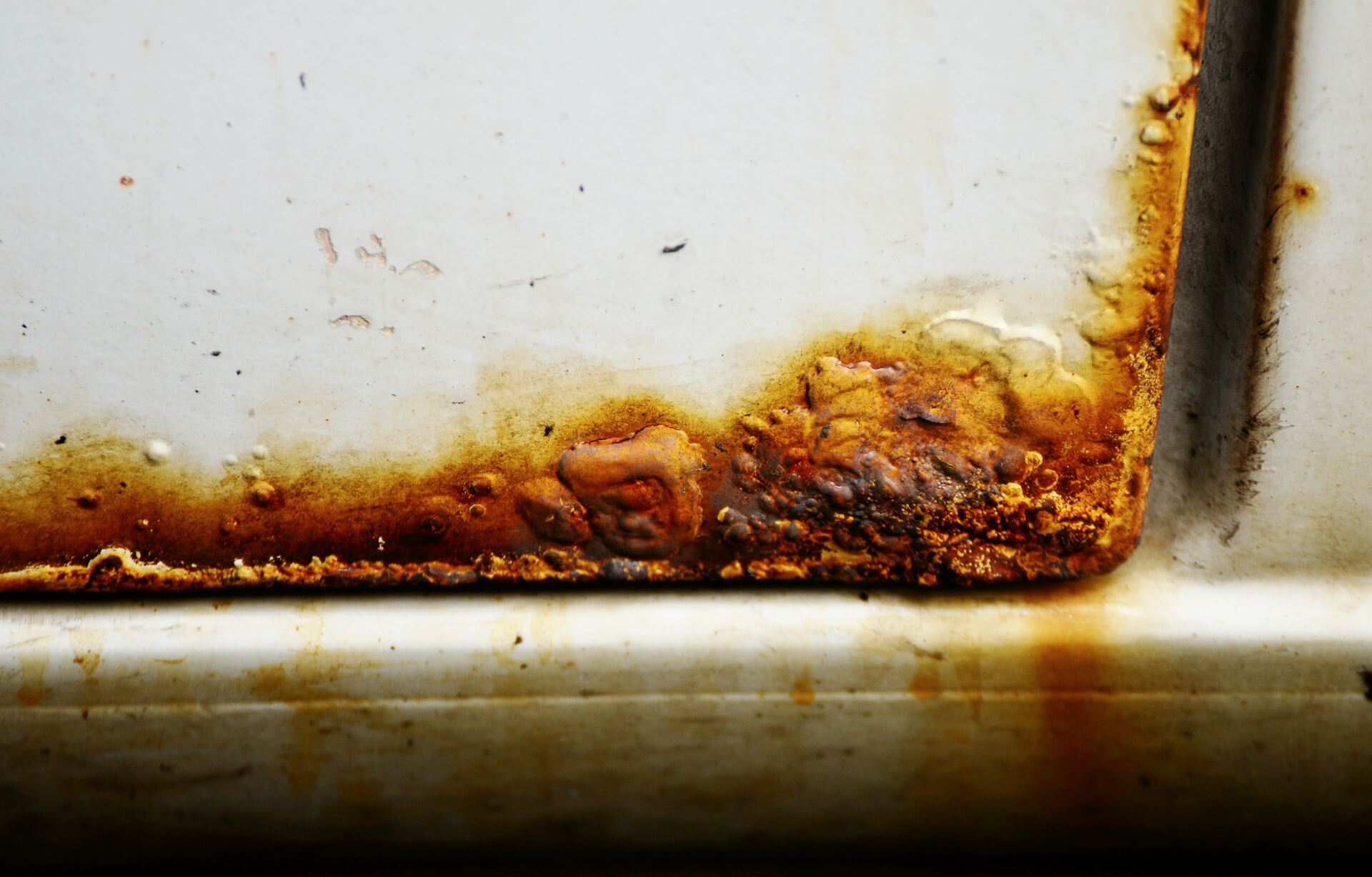 Different car materials and coatings can affect the likelihood of rust
The likelihood of rust can be impacted by various car materials and coatings in a number of ways. For instance, some materials are inherently more rust-resistant than others. Because stainless steel contains chromium, which creates a barrier against oxygen and moisture, it is considerably less likely to rust than normal steel.
The coating of a car, in addition to the material, can influence how susceptible it is to rust. For example, cars and vehicles with galvanised coatings — a layer of zinc that has been added to the metal — are less likely to rust than vehicles without such coatings.
Similar to this, rust is less likely to occur on cars that have a rust-proof coating, which is a layer of wax or oil sprayed onto the metal.
Therefore, It's crucial to remember that no car is totally resistant to rust. If exposed to moisture and oxygen for a long enough period of time, even a car built of stainless steel or with a protective coating may eventually rust and need a repair. Put simply, rust can be avoided with routine care, such as washing and waxing, but this is not a guarantee.
How to identify rust on your car
Spotting rust on your car is quite easy.  On the metal surfaces of a car, orange or red blotches are typical visual indicators of rust. These blotches might be small spots or big areas, depending on their size and shape. The metal may develop pits or become rough to the touch due to rust.
In addition, rust can occasionally cause a car's paint to bubble or peel. This may occur when the paint loses its adhesion as a result of the rust eating away at the metal underneath.
The body, frame, wheels, and undercarriage of a car are just a few examples of the metal surfaces that might rust and end up needing a repair.
Therefore, regularly checking your car for rust is a good strategy, especially in wet locations like the wheel wells or underside.
Check your car for rust in hidden areas
You must look closely to check for rust in a car's concealed spaces, such as underneath the vehicle or within the trunk. Here are some guidelines for spotting rust in these locations:-
To illuminate the area you are inspecting, use a flashlight or torch. Any potential rust will be much easier to see as a result.
To look around corners or into small spaces, use a mirror. This is useful for inspecting inside the trunk or under the vehicle.
To scratch or prod the metal surface, use a screwdriver or other implement. Rusted metal will be brittle and simple to scrape or dent.
Check the paint for any indications of bubbling, peeling, or flaking. This can mean that rust is developing underneath the paint.
In order to find rust, use your sense of smell. You can smell the unmistakable, musty smell of rust if you approach close enough.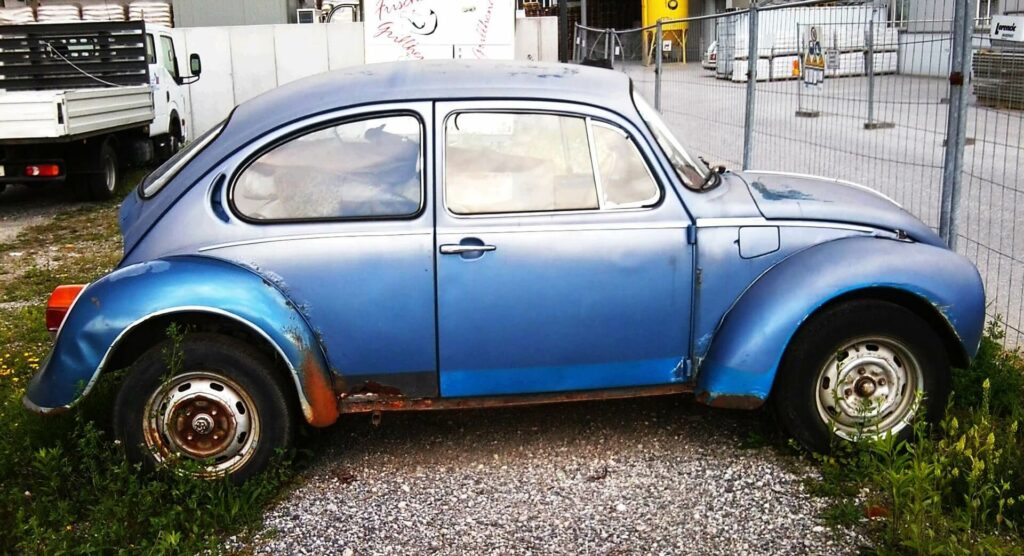 How to prevent rust on your car
Here are our top tips on ways to prevent rust forming on your car:-
Car maintenance
Routine car care procedures like washing and waxing can help prevent rust and needing a repair.  This is because they'll help to eliminate dirt, salt, and other impurities that may encourage the formation of rust.
Furthermore, regular car washing can assist in getting rid of any moisture or salt that may be on the metal surfaces, especially in locations where rust is a problem.
In addition to washing it, waxing your car can offer an additional layer of rust defence. When wax is applied on metal, it creates a barrier that can assist in keeping moisture and oxygen from coming into touch with the metal, which can delay the rust-formation process.
It's crucial to remember that routine car washing and waxing may not be sufficient to stop rust. More substantial rust repair may be required if your car has already started to rust or if it has been damaged in a way that exposes the metal to moisture.
Regular maintenance, on the other hand, can help keep rust from developing on your car in the first place and increase the lifespan of your car.
Rust inhibiting products
Typically, rust on a car's metal surface is treated using rust converter and rust inhibitor spray. Depending on the product and the size of the area to be treated, they can be applied with a brush, a roller, or a spray.
By putting up a barrier between the metal and the oxygen and moisture that cause rust to occur, rust-inhibiting solutions like rust converter and rust inhibitor spray can help prevent rust.
These solutions function by reacting with the rust to create a stable compound that is less reactive and less likely to cause further deterioration.
Use of rust-inhibiting compounds has the following advantages:-
They can aid in delaying the spread of existing rust as well as aid in preventing rust from forming on clean metal surfaces.
Even if you don't have any previous knowledge with car maintenance, you may still use them and do the task very quickly.
They are typically inexpensive and can help you save money over time by avoiding the need for more complex rust repair.
They can help your car last longer by stopping rust from eroding the metal and breaking down components.
In order to ensure that the rust-inhibiting substance you're using is applied correctly and effectively, it's crucial to follow the instructions on the container as well as any safety concerns.
Keep the car dry
A dry location, such as a garage or the area below a car port, is another way to keep your car from rusting.
How to repair rust on your car
There are various ways to fix rust on a car and repair it, each with advantages and disadvantages and suitable applications.  Here are a few of the most popular techniques:-
Sanding
Sanding is the process of removing rust and any peeling, loose, or cracked paint off a metal surface using sandpaper or a power sander.  Therefore, anyone with a basic understanding of DIY projects can use this procedure, which works best for minor spots of rust.
However, it can take a while and might not be appropriate for significant or complicated rust repairs on a car.
Welding
Using pressure and heat, two pieces of metal can be joined through welding. The optimal time to employ this technique is when rust has significantly weakened a structure or caused major damage.
However, welding needs specialised tools and expertise, and it should only be performed by qualified professionals.
Patching
Patching is the technique of covering and repairing a rusty spot with a piece of metal. Anyone with a basic understanding of DIY projects can use this technique, which works best for modest to medium-sized rust repairs.
The patch might not be robust enough to sustain the weight of the car, therefore it might not be appropriate for extensive or complicated rust repair.
Painting 
Painting is the process of covering the metal surface with a protective layer of paint. This technique works best for shielding newly fixed rust or preventing rust from developing on clean metal.
Again, anyone with basic DIY abilities can paint, but using high-quality car body paint will assure a finish that looks professional.
It's critical to select the best car rust repair technique for your circumstance. In general, if you're unsure of what to do, it's better to consult with a reputable auto body repair business.
Hence, they can determine how bad the rust is and suggest the best course of action.
Have Your Repair Done By Signature
If your car or vehicle needs a rust repair, bring it to our car body shop in Radcliffe near Manchester and our professional technicians will take care of it for you.  Or for your convenience, we offer a fully mobile service and can come to you to carry out the rust repair. We cover the whole of Greater Manchester, Lancashire, Cheshire, Merseyside and Yorkshire.
If you'd like to get a more accurate price for our mobile rust repair service, then please get in touch with us now on 0161 667 0919 or by filling out our quick quote form to get a free, no-obligation quotation.
We have lots of 5 star reviews on Google from happy customers, so please feel free to check out our reviews.
Or contact our team to arrange a time to bring your vehicle in for an estimate. We look forward to restoring your vehicle and getting you back on the roads!