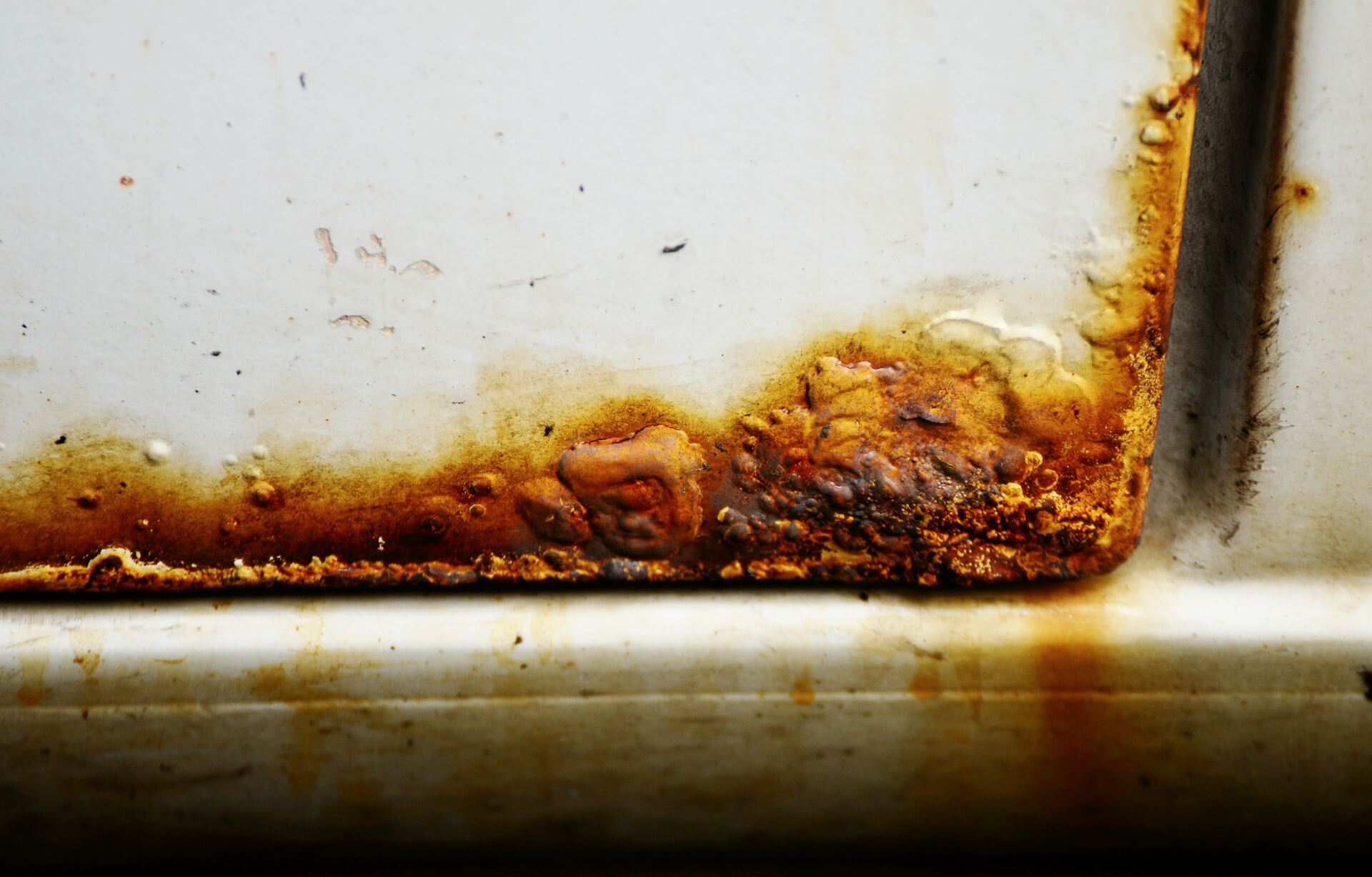 Car Rust Repair Advice
14 December 2022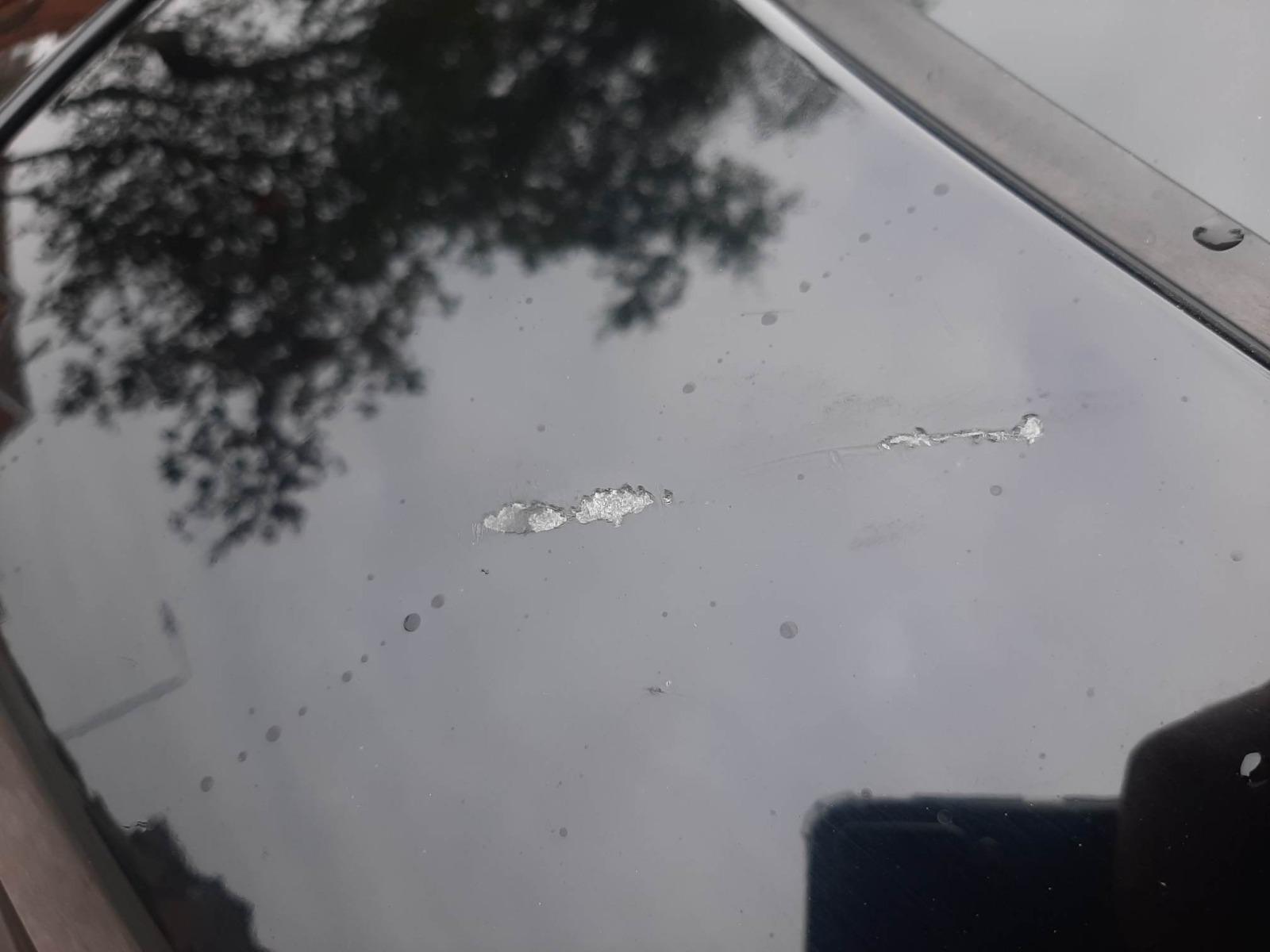 How to repair a scratch on a car
29 March 2023
Stone Chip Repair Tips & Advice
If you're like most people, you've probably seen a stone chip somewhere on your car and are wondering if it needs a repair.  Maybe it's on the front bumper, the bonnet or on the side of the car.
But what exactly is a stone chip?  A stone chip is a small crack or break in the paintwork of your car.  They can happen if the paint on a car is dried out, or if there's a physical weakness in the paintwork itself.
Furthermore, left untreated, these stone chips can lead to rust and other more serious damage.
However, If you see a stone chip, there's no need to panic. In most cases, small stone chips can be fixed by a DIYer.
In this article, we'll walk you through how to carry out a stone chip repair yourself on your own car. In addition, we'll also discuss when it's best to call in the professionals.
Causes of Stone Chip Damage
So now that we know what stone chips are, what causes them?  Firstly, it's important to understand that stone chips are one of the most common types of car damage, so If you find yourself frequently driving around with stone chips in your paintwork, then you're not alone. 
No matter how careful a driver you may be, getting stone chips, especially over the winter months, is inevitable.
There are a few different causes of stone chip damage, and each one can be difficult to repair on your own if you've no prior experience.
The most common cause of stone chip damage is road debris. This includes gravel, leaves, and other small pieces of stone that get kicked up by the tyres and then get caught in the paintwork.
As a result, If you live in an area with a lot of dust and dirt, then this type of damage is definitely going to be a problem for you.
Another common cause of stone chip damage is water. This can be anything from rain to snow, and it can cause the paintwork to swell up and crack.
Consequently, If you live in an area that gets a lot of flooding, then you're going to see a lot of damage like this.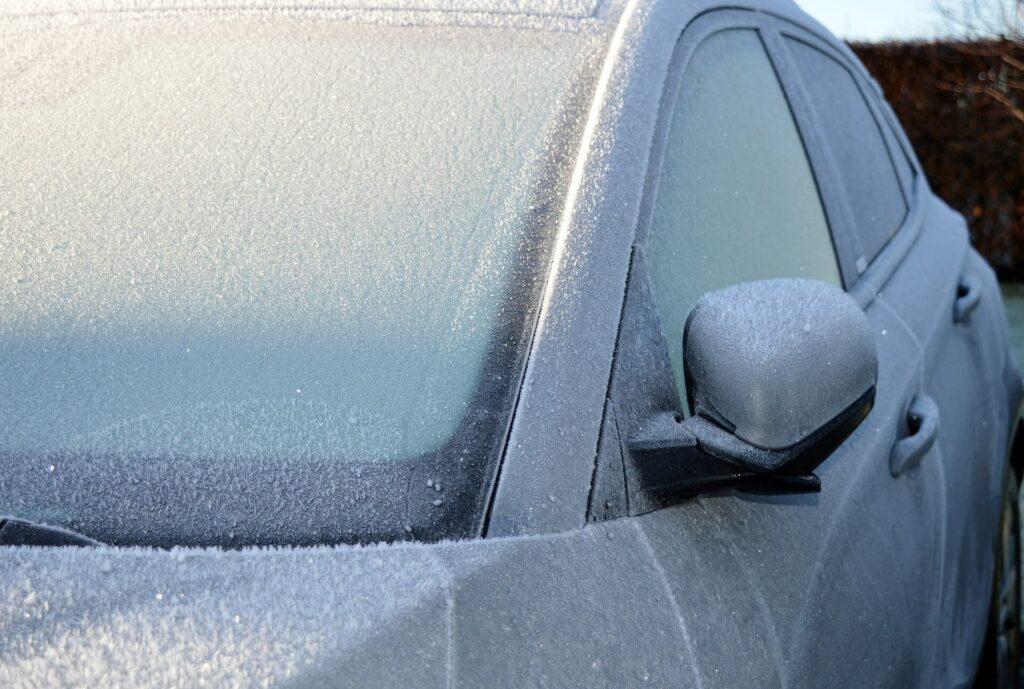 How Can Stone Chip Damage Be Repaired?
Stone chip damage on car paintwork can cause the entire paintwork to be ruined.  Therefore, If the chip is not fixed quickly, it can lead to extensive damage that requires a full repaint.
There are a few ways to repair stone chip damage on car paintwork.  Repairing a chip in your paintwork can be tricky, but it's definitely not impossible. 
If you decide to give it a try yourself as a DIY'er, then the first method is to use a filler. This is a temporary fix that will cover up the chip and hopefully prevent it from deteriorating any further.
The second is to use a sealant. This is a more permanent solution that will stop the chip from deteriorating and protect the paintwork.
The third is to use a stone chip repair kit. This is a combination of two of the above methods and is the most effective way to treat small stone chip damage.
However, If you find that the chip is too large or complex to fix using one of the above methods, then you should call a professional car body repair specialist such as Signature.
Steps to follow if using a stone chip repair kit on your vehicle
1. Remove any loose debris or dirt from around the stone chip using clean soapy water.  Then apply alcohol or white spirit to clean thoroughly. Grease must be removed during this phase in order to provide a good surface for the paint to adhere to. Give the area time to dry.
2. Any elevated edges near the chip should now be sanded down. For this, you can use wet and dry sandpaper with very fine grit or a cutting compound like T-Cut. Don't rub too aggressively though as you don't want to ruin the clearcoat around it.
3. Apply the base or priming coat. If your stone chip repair kit has a paint pen or really fine brush, then use it to apply the base with. Let it fully dry.
4. Next, repaint the area where the chip was, following the manufacturer's instructions , taking care to thinly layer the paint on the car's surface. You must imitate the multiple layers of paint that were initially put on your car. Between layers, let the paint dry completely. Make sure the paint stays in the damaged area and doesn't get onto any nearby surfaces.  Wipe off any excess paint with a dry cloth.
5. Once the paint has dried, lightly sand it to bring it to the same level as the paint around it. A steady touch, damp sandpaper, and very fine grain are required for this task. To avoid scratching the paint around minor chip areas, wrap the sandpaper over the pencil's blunt end.
6. Finally, If you'd like, you can seal the stone chip with a coating of sealant.  Then leave it to dry.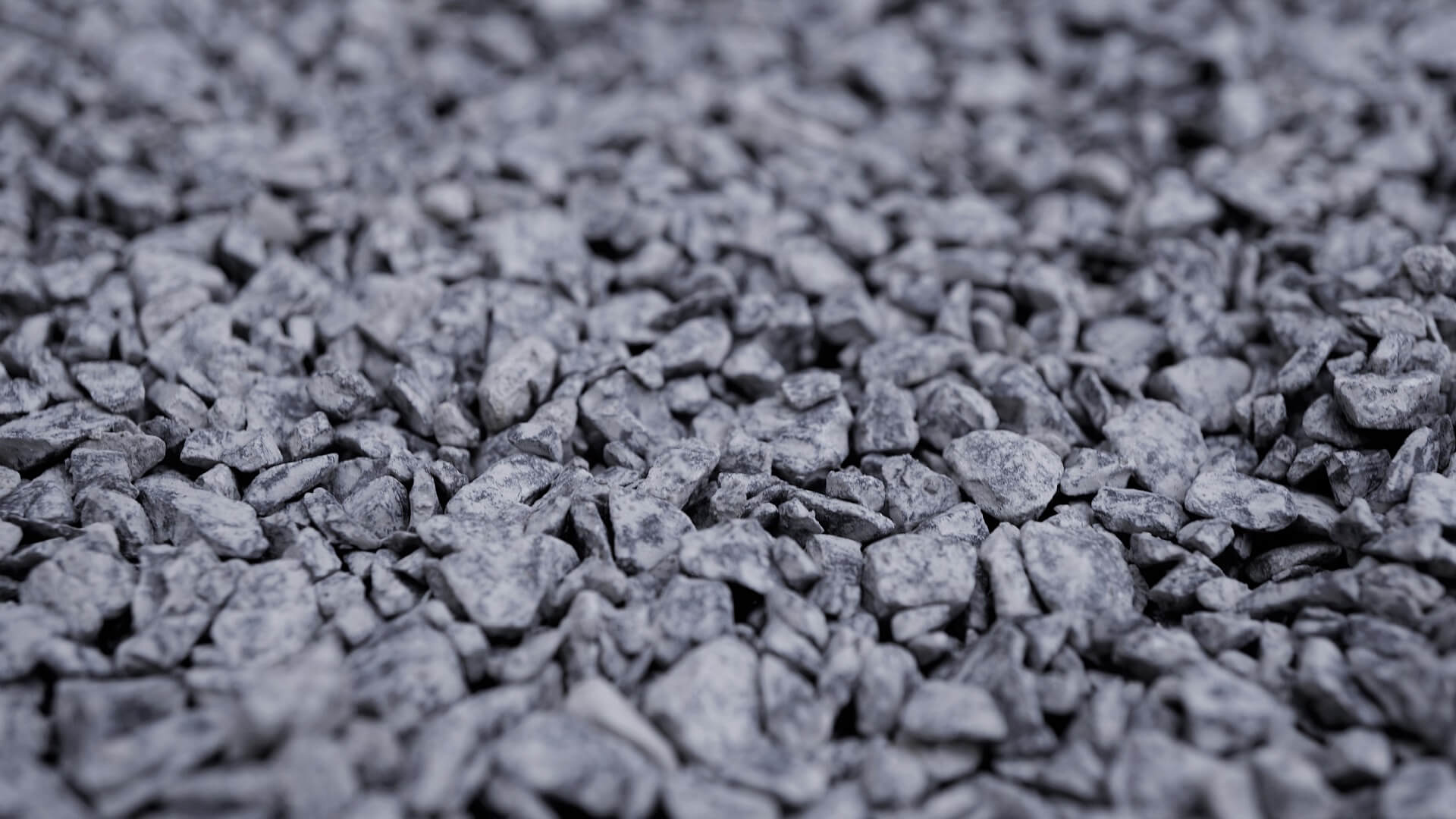 How Much Does It Cost to Repair a Stone Chip?
The cost of a stone chip repair to your car or vehicle will vary depending on whether you repair the damage yourself or take it to a professional car body repair shop such as Signature.
If you're going down the DIY route and want to have a go at repairing it yourself, then you can expect to pay anywhere between £10-£50 for a repair kit.
However, as a word of warning - do avoid the temptation to buy the cheapest repair kit right away, because they have a very small selection of paint colours and could leave a detectable repair. Some businesses may offer paint that is specifically matched to the colour of your car, which is typically less obvious than the more affordable kits.
If you'd prefer a professional stone chip repair, then a SMART repair technician will charge anything from £50 upwards using SMART repair methods, but the cost will vary depending on the amount of chips and the extent of the damage.  It will cost considerably more if taking your car to a traditional car body shop.
Why Take Your Car to a Professional Repair Company?
There are a few reasons why you may want to take your car to a professional stone chip repair company.
Firstly and importantly, car chips can be incredibly difficult and time-consuming to fix yourself.  So If you're not familiar with car repair, there's a high chance that you'll make the problem worse rather than better.
Secondly, car chips can be very dangerous. If you try to fix them yourself, you may end up doing damage to the paintwork that you won't be able to repair. This can lead to a whole host of other problems, including costly repairs and even loss of your vehicle.
Finally, car chips can be very expensive to repair. If you try to fix them yourself, you may end up spending a lot of money on unnecessary repairs and potentially damaging your car even further.
If you're at all concerned about your car's paintwork, it's definitely worth taking it to a professional. Car chip repair companies are highly skilled and experienced at fixing these types of problems. They'll be able to do a better job than you ever could, and they'll be able to do it quickly and without any damage.
Here at Signature for example, we use SMART repair methods which are perfect for repairing stone chips.  In order to prevent corrosion in the future, we directly add paint into the chip, making it as invisible as possible.
Keep in mind that a stone chip left untreated will eventually rust. Consequently, you could save money on bodywork in the future by using our affordable stone chip repair service.
Get In Touch To Have Your Repairs Done By Signature
If your vehicle needs a stone chip repair, bring it to our car body shop in Radcliffe near Manchester and our professional technicians will take care of it for you.  Or for your convenience, we offer a fully mobile service and can come to you to carry out the repair. We cover the whole of Greater Manchester, Lancashire, Cheshire, Merseyside and Yorkshire.
If you'd like to get a more accurate price for our mobile stone chip repair service, then please get in touch with us now on 0161 667 0919 or by filling out our quick quote form to get a free, no-obligation quotation.
We have lots of 5 star reviews on Google from happy customers, so please feel free to check out our reviews.
Or contact our team to arrange a time to bring your vehicle in for an estimate. We look forward to restoring your vehicle and getting you back on the roads!