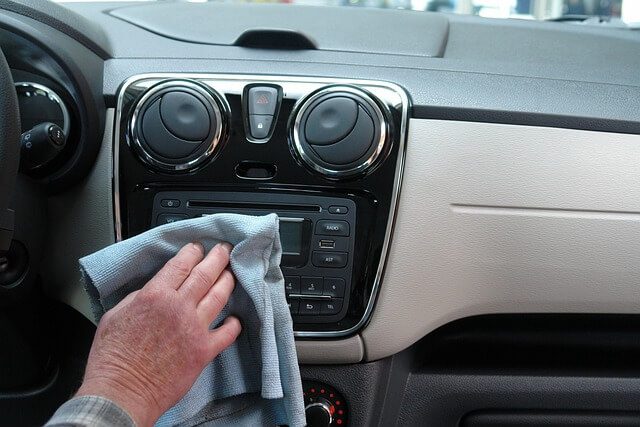 How to Clean Car Interior: A Comprehensive Guide
11 May 2023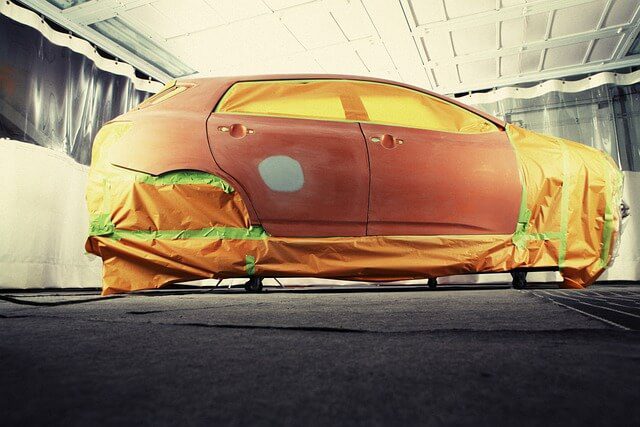 Cost for Full Car Respray in the UK
17 May 2023
If you're looking for a way to enjoy a new car without committing to owning it for a long time, then leasing a car in the UK is a great option. It's flexible and cost-effective, making it a popular choice for many people. However, at the end of a lease, lessees often encounter unforeseen fees that can be frustrating and occasionally unwarranted. This article aims to guide you through the process of disputing end of car lease charges in the UK, so that you can approach this complex task with greater confidence.
 Introduction - Disputing end-of-car-lease charges UK
In the UK, car leasing has gained popularity because of the numerous benefits it offers. It's important to have a clear understanding of the charges that could come up at the end of a lease to avoid any unexpected financial stress. If you're aware of your rights and the necessary steps to take when disputing end of car lease charges in the UK, you can safeguard yourself from any unjust practises and make sure that the issue is resolved fairly.
Understanding End of Car Lease Charges in The UK
Before we delve into the dispute resolution process, it's important to have a clear understanding of the typical charges that you might face at the end of your UK car lease in case you end up disputing them. When you return a leased vehicle, you may be charged for going over the mileage limit, causing excessive wear and tear, administrative costs, or ending the lease early.
It's important to carefully read through your lease agreement to understand the guidelines and policies of your leasing company regarding charges. Each company may have their own set of rules, so it's crucial to review the agreement to know what to anticipate.
There are several factors that can affect the charges you may incur at the end of your lease. Some of the factors that are taken into consideration while returning a leased vehicle are the state of the car, any extra miles driven, any equipment that is missing or damaged, and any changes made to the vehicle during the lease term.
Knowing about these factors can assist you in getting ready for the possible expenses and taking measures to reduce them.
Inspecting the Vehicle
When it comes to ending a lease, a very important step is to have the vehicle inspected. Usually, the leasing company will inspect the vehicle to evaluate its condition and detect any additional wear and tear. If you want to improve your chances of successfully disputing any unjust charges, it's crucial to get your vehicle ready beforehand.
To prepare the car, you may need to clean it thoroughly, fix any minor damages, and make sure that you have all the necessary equipment.
However, If you want to be extra sure, you may want to think about hiring an independent vehicle inspector. The inspectors have expertise in conducting end-of-lease inspections and can offer an impartial assessment of the car's state.
Their knowledge and experience can assist you in recognising any possible problems that could lead to disagreements, enabling you to tackle them beforehand.
Disputing Unfair End of Lease Car Charges In The UK
If you're dealing with unfair charges at the end of your UK car lease, it's important to thoroughly examine your lease agreement before disputing. Search for particular phrases or wording that could relate to the charges being discussed. If you understand the terms and conditions stated in the agreement, it will help you make a compelling argument in disputing the charges at the end of your UK car lease.
In order to back up your argument, make sure to collect evidence that shows the true state of the vehicle when the lease ended. You can provide photographs or videos that display the current condition of the car's interior and exterior, along with any damages that were present before.
Additionally, It's also a good idea to keep track of any maintenance or repairs that you have done on the vehicle during the lease period.
This will show that you have taken good care of the vehicle and can be used as evidence if needed.
Finally, after collecting all the required evidence, get in touch with the leasing company to talk about your concerns. Please make sure to present your case in a clear and professional manner, focusing on the evidence you have gathered and emphasising any discrepancies between the charges and the lease agreement.
When you communicate your position effectively, it improves the likelihood of finding a solution.
Negotiating with the leasing Company
It's important to consider the leasing company's point of view when trying to come to a fair agreement during negotiations. It is important to acknowledge that businesses have a personal stake in recouping their expenses and keeping their operations running smoothly. If you approach the negotiation process with empathy and reason, it can help to create a more positive and productive conversation.
Subsequently, when you present your offer or compromise, it's important to be realistic and considerate of the leasing company's position. One possible solution could be to find a way to balance your concerns with their need to recover costs. 
Ultimately, the key is to approach the situation with an open mind and a willingness to work together to find a mutually beneficial solution. Using this approach can assist in bringing both parties closer together and improving the chances of achieving a mutually acceptable agreement.
If you are unable to reach a satisfactory outcome through direct negotiation, it may be worth considering mediation or arbitration. Alternative dispute resolution methods involve the involvement of a neutral third-party to help resolve a conflict in a fair and unbiased manner.
Seeking legal advice
If the charges at the end of your car lease in the UK are high, or if the disagreement takes a long time to resolve, you might need to consider getting help from a lawyer when disputing your case. If you're dealing with a lease dispute, it can be helpful to seek the assistance of a solicitor who specialises in this area. They can offer valuable advice and support throughout the process.
Legal professionals are capable of assisting you in comprehending your legal rights, evaluating the potency of your case, and offering proficient guidance on the most suitable approach to take.
When you are selecting a solicitor, make sure that they have prior experience in disputing UK lease car charges and have a proven track record of achieving successful outcomes. You can set up an appointment for an initial consultation to talk about your case and determine if they are a good match for your requirements.
It's crucial to comprehend the expenses associated with hiring a legal representative and consider them in comparison to the possible advantages and results.
Resolving Disputes Amicably
Although disputing the charges at the end of your UK car lease can be confrontational, attempting to resolve disputes in a friendly manner can often result in a better outcome. It is important to always maintain a professional and respectful tone when interacting with the leasing company, even if the situation becomes difficult or tense.
It's important to refrain from making personal attacks and instead concentrate on presenting factual evidence to support your argument.
Make sure to keep a record of all the conversations and agreements you have with the leasing company. It is important to maintain a record of all emails, letters, and other relevant correspondence.
If you have a detailed record of everything related to the dispute, it can help you understand the situation better and also serve as proof in case things get worse.
Alternatives to Dispute Resolution
If you find it difficult to resolve the dispute directly with the leasing company, you can consider looking into other options when disputing charges at the end of a UK car lease. You could consider hiring a claims management company that has expertise in dealing with lease disputes.
These companies are skilled in dealing with intricate cases and can guide you through the negotiation process, which can improve the likelihood of achieving a positive result.
You may also want to think about filing a complaint with the appropriate regulatory agencies or seeking guidance from consumer rights groups. These organisations can offer you advice and assistance to make sure that your consumer rights are safeguarded.
Preventing Future Disputes
It is important to take preventative measures and be proactive during the car lease period in the UK to avoid disputing any end charges in the future. Subsequently, here are some steps that you can take:-
Understand Lease Terms
It is important to read and fully comprehend all the terms and conditions of a lease agreement before signing it. Make sure to carefully review any clauses that pertain to charges at the end of your lease. If you are unsure about any details, it's best to contact the leasing company and ask for clarification.
Regular Maintenance and Repairs
Make sure to maintain and repair the leased vehicle regularly during the lease period to keep it in good condition. Make sure to follow the maintenance schedule recommended by the manufacturer, which includes tasks like getting oil changes, rotating your tyres, and having your vehicle inspected. In addition, It is important to address any repairs or maintenance issues promptly to prevent them from getting worse and potentially resulting in higher charges in the future.
Communication with the Leasing Company
It's important to keep communication channels open with the leasing company. If you face any problems or worries while leasing, make sure to inform the concerned parties immediately and ask for their guidance. If you address issues promptly, it can help prevent disputes along with allow you to find a solution that benefits everyone involved.
Clarify Charges and Policies
Seek clarity from the leasing company regarding their end of car lease charges and policies in the UK so that you know where you stand should you end up disputing them in the future. Understand what is considered normal wear and tear and what might be deemed excessive. Having knowledge of these details can assist you in avoiding any unwarranted charges and enable you to be better equipped for the lease's conclusion.
Keep Documentation
It is important to maintain proper documentation related to the lease. This includes keeping records of maintenance receipts, repair invoices, and any communication exchanged with the leasing company. Keeping these documents can be helpful in case of any disagreements and can give a detailed record of the car's upkeep and maintenance.
If you follow these preventive measures, you can reduce the likelihood of any disagreements occurring when your car lease ends. This will help ensure that the experience is smoother and more positive for you.
Conclusion - Disputing End Of Lease Car Charges UK
Challenging and complex, the process of disputing end-of-car lease charges in the UK can be quite daunting. However, armed with knowledge of your rights, a thorough understanding of the lease agreement, and effective communication skills, you can navigate this terrain with confidence.
Make sure to go through the lease agreement thoroughly, collect any evidence that can back up your argument, and try to have a productive conversation with the leasing company. If you encounter a legal issue, it's important to seek advice from a legal professional.
If you're unable to resolve the issue through direct negotiation, consider exploring alternative methods of resolving the dispute.
In Conclusion, by taking preventive measures during the lease period and maintaining open communication, you can minimise the likelihood of disputes arising in the first place. Ultimately, by being proactive and well-informed, you can protect yourself from unfair charges and ensure a fair resolution to your car lease dispute.
FAQs 
Can I dispute end-of-car-lease charges in the UK if I have already returned the vehicle?
It is possible to dispute the charges even if you have already returned the vehicle. It is crucial to collect evidence and promptly share your concerns with the leasing company.
If you don't agree with the inspection report carried out by the leasing company, what can you do?
In case you don't agree with the inspection report, you have the option to present your own evidence to back up your argument. This evidence can be in the form of photographs or videos. Communicate your concerns with the leasing company and work towards a resolution.
Is it necessary to hire a solicitor for disputing end-of-car-lease charges in the UK?
Sometimes, it may not be necessary to hire a solicitor, but it can prove to be advantageous, particularly in intricate cases or when facing substantial charges. If you're disputing end of car lease charges in the UK, then a solicitor can offer you professional guidance and representation.
As a lessee, what rights do I have when disputing end-of-car-lease charges in the UK?
If you are a lessee, you have the right to challenge any charges that you believe are unfair or not justified. Your rights are governed by your lease agreement and consumer protection laws. Make sure you understand these rights and if necessary, consult with a legal professional.
What steps can I take to avoid any disagreements at the end of my car lease in the future?
To prevent future disputes, read and understand your lease agreement, maintain the vehicle properly, and communicate with the leasing company throughout the lease period.
Get in touch for professional End of Lease Repairs
Thank you for reading our guide on disputing end of car lease charges in the UK. We hope you found it helpful.  If you are coming to the end of your lease and your car needs a repair, then bring your vehicle to our car body shop in Radcliffe near Manchester and our professional technicians will repair any damage for you.
Or for your convenience, we offer a fully mobile service and can come to you. We cover the whole of Greater Manchester, Lancashire, Cheshire, Merseyside and Yorkshire.
If you'd like to get a price for our professional lease car repair service, then please get in touch with us now on 0161 667 0919 or by filling out our quick quote form to get a free, no-obligation quotation.
We have lots of 5 star reviews on Google from happy customers, so please feel free to check out our reviews.
Or contact our team to arrange a time to bring your vehicle in for an estimate. We look forward to restoring your vehicle and getting you back on the roads!