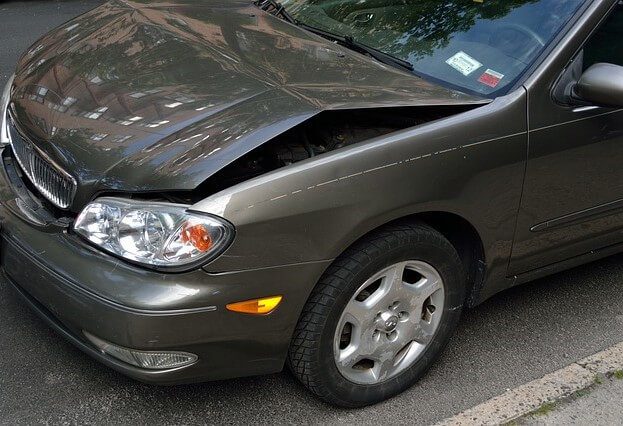 Car Panel Repair: Restoring the Beauty of Your Vehicle
18 May 2023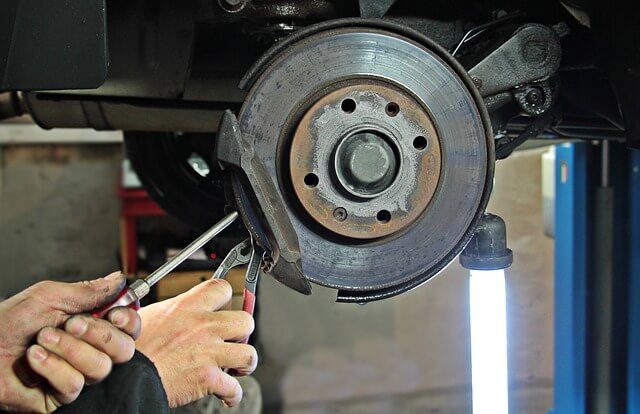 MOT Requirements In The UK
24 May 2023
Changing a car tyre is an essential skill that every driver should have. Whether you're driving on a long road trip or simply commuting to work, encountering a flat or damaged tyre can be a frustrating experience. Understanding how to change a car tyre not only saves you from being stranded but also ensures your safety on the road.
In this article, we will walk you through the step-by-step process of how to change a car tyre, highlight important safety precautions, and address common questions related to tyre maintenance.
Understanding the Importance of Changing Car Tyres
Car tyres are subjected to wear and tear as you drive, making it necessary to replace them periodically. Driving on worn-out or damaged tyres can compromise your vehicle's performance and put your safety at risk. Tyres with inadequate tread depth can result in reduced traction, longer braking distances, and an increased chance of hydroplaning. Therefore, it's crucial to keep an eye on your tyres' condition and replace them when necessary.
Signs That Indicate the Need to Change a Car Tyre
Recognising the signs of a worn-out or damaged tyre is key to timely replacement. Look out for the following indicators of when it's time to change a car tyre:-
Low tread depth: If the tread depth of your car tyre has worn down to 2/32 of an inch (1.6 mm) or below, it's time to change the tyre.
Uneven tread wear: Uneven wear patterns on the tyre can indicate alignment issues or suspension problems, requiring immediate attention.
Bulges or cracks: Any visible bulges, cracks, or sidewall damage are clear signs of tyre damage, necessitating replacement.
Excessive vibration: If you experience excessive vibration while driving, it could be an indication of an out-of-balance or damaged tyre.
Loss of tyre pressure: Frequent loss of air pressure despite regular inflation indicates a tyre puncture or leak, requiring replacement.
Gathering the Necessary Tools and Materials To Change a Car Tyre
Before you change a car tyre, gather the following tools and materials:-
Spare tyre: Ensure that your vehicle has a properly inflated spare tyre that matches the size and specifications of your car's other tyres.
Jack: A jack is used to lift the vehicle off the ground, allowing you to remove and install the tyres. It's typically provided with your car's toolkit, located in the trunk or under the cargo area. Refer to your car's manual for instructions on where to find and how to use the jack.
Lug wrench: This tool helps loosen and tighten the lug nuts that secure the tyre to the wheel. It should also be included in your car's toolkit.
Wheel wedges: Wheel wedges or blocks prevent the vehicle from rolling while it's lifted. They can be placed on the opposite side of the flat tyre, either in front of or behind the tyre.
Gloves: It's a good idea to wear gloves to protect your hands from dirt, grime, and potential injuries while handling the tyre and tools.
Flashlight/Torch: A flashlight or torch can be handy, especially if you're changing the tyre at night or in low-light conditions. It helps you see the lug nuts and other components more clearly.
Vehicle owner's manual: It's important to consult your car's owner's manual for specific instructions on changing a tyre, as procedures may vary between different vehicles.
Step-by-Step Guide to Changing a Car Tyre
Now let's dive into the step-by-step process of how to change a car tyre:-
Step 1: Find a Safe Location
When you realise you have a flat tyre, find a safe spot away from traffic to avoid any accidents. Pull over to the side of the road, preferably on level ground,
 and engage your hazard lights.
Step 2: Secure the Vehicle
Before you begin to change a car tyre, engage the parking brake and place wheel wedges behind the tyres opposite to the one you're changing. This prevents the vehicle from rolling.
Step 3: Loosen the Lug Nuts
Using a lug wrench, loosen the lug nuts on the flat tyre. Turn them counterclockwise, but avoid fully removing them at this stage.
Step 4: Lift the Vehicle with a Jack
Locate the proper jacking point on your vehicle. Refer to your car's manual for guidance. Place the jack securely beneath the jacking point and start lifting the vehicle until the flat tyre is off the ground.
Step 5: Remove the Flat Tyre
Now that the vehicle is lifted, fully unscrew the lug nuts and remove the flat tyre carefully. Place it aside, away from your work area.
Step 6: Install the Spare Tyre
Take the spare tyre and align it with the wheel bolts. Carefully slide it onto the bolts, ensuring they fit properly. Start threading the lug nuts by hand to hold the spare tyre in place.
Step 7: Lower the Vehicle and Tighten the Lug Nuts
Using the jack, lower the vehicle until the spare tyre touches the ground. Remove the jack carefully. Now, using the lug wrench, tighten the lug nuts as much as you can.
Step 8: Double Check the Tyre's Tightness
Once all the lug nuts are tightened, use the lug wrench to give each nut a final extra turn. This ensures that they are secure and prevents them from coming loose while driving. And that's it! You now know how to change a tyre on your car!
Safety Precautions and Tips For Changing Tyres
Always ensure your spare tyre is properly inflated and in good condition.
Follow the manufacturer's instructions for using the jack and locating the jacking points.
Never work under a vehicle supported only by a jack. Use jack stands if you need to get underneath the vehicle.
Avoid over-tightening the lug nuts, as this can lead to difficulties when removing them in the future.
Once you've changed the tyre, drive to a professional tyre shop to have the damaged tyre repaired or replaced.
What to Do with a Damaged Tyre
If you have a damaged tyre, it's recommended to take it to a professional tyre shop for inspection. They will assess the extent of the damage and advise you on whether it can be repaired or needs to be replaced.
When to Seek Professional Help
While changing a car tyre is a skill every driver should possess, there are situations when professional assistance is necessary. Seek professional help in the following scenarios:-
If you're unsure about how to change a car tyre or lack the necessary tools.
If you encounter a complicated tyre issue, such as a seized lug nut or a tyre pressure monitoring system (TPMS) fault.
If you have difficulty loosening the lug nuts due to rust or overtightening.
Conclusion
In conclusion, knowing how to change a car tyre is a valuable skill that can save you from being stranded and ensure your safety on the road. By following the step-by-step guide outlined in this article and being aware of the signs that indicate the need for changing a tyre, you will know how to change damaged or flat tyres with confidence.
Remember to prioritise safety, gather the necessary tools, and consider seeking professional help when needed. Stay proactive in maintaining your car tyres to enjoy a smooth and secure driving experience.
---
Frequently Asked Questions on How To Change a Car Tyre(FAQs)
How often should I change my car tyres?

The lifespan of car tyres can vary depending on various factors such as driving habits, road conditions, and tyre quality. As a general guideline, it is recommended to replace tyres every 5 to 6 years or when the tread depth reaches 2/32 of an inch (1.6 mm).

Can I replace just one tyre instead of all four?

While it may be possible to replace only one tyre, it is generally recommended to replace tyres in pairs or as a complete set. This helps maintain balanced handling and traction, ensuring optimal performance and safety.

How long does it take to change a car tyre?

The time it takes to change a car tyre can vary depending on your experience and the specific circumstances. On average, it can take approximately 15 to 30 minutes to change a tyre. However, it is essential to prioritise safety and take the necessary time to complete the task correctly.

Can I use a different size tyre as a spare?

While it is best to use a spare tyre that matches the size and specifications of your other tyres, using a temporary spare tyre with different specifications is acceptable for short distances and at lower speeds. However, it is recommended to replace the temporary spare with a proper matching tyre as soon as possible.

Should I consider switching to winter tyres?

If you live in an area with harsh winter conditions, it is advisable to consider using winter tyres. Winter tyres are specifically designed to provide better traction and handling on snow and ice, improving your safety during winter months. Consult with a tyre professional to determine if winter tyres are suitable for your driving needs.
Get in touch for professional Alloy Wheel & Car Body Repairs
Thank you for reading our guide on how to change a car tyre. We hope you found it useful.  If your car needs alloy wheel or body repair, then bring your vehicle to our car body shop in Radcliffe near Manchester and our professional technicians will take care of it for you.
Or for your convenience, we offer a fully mobile service and can come to you. We cover the whole of Greater Manchester, Lancashire, Cheshire, Merseyside and Yorkshire.
If you'd like to get a price for our professional mobile smart repair service, then please get in touch with us now on 0161 667 0919 or by filling out our quick quote form to get a free, no-obligation quotation.
We have lots of 5 star reviews on Google from happy customers, so please feel free to check out our reviews.
Or contact our team to arrange a time to bring your vehicle in for an estimate. We look forward to restoring your vehicle and getting you back on the roads!