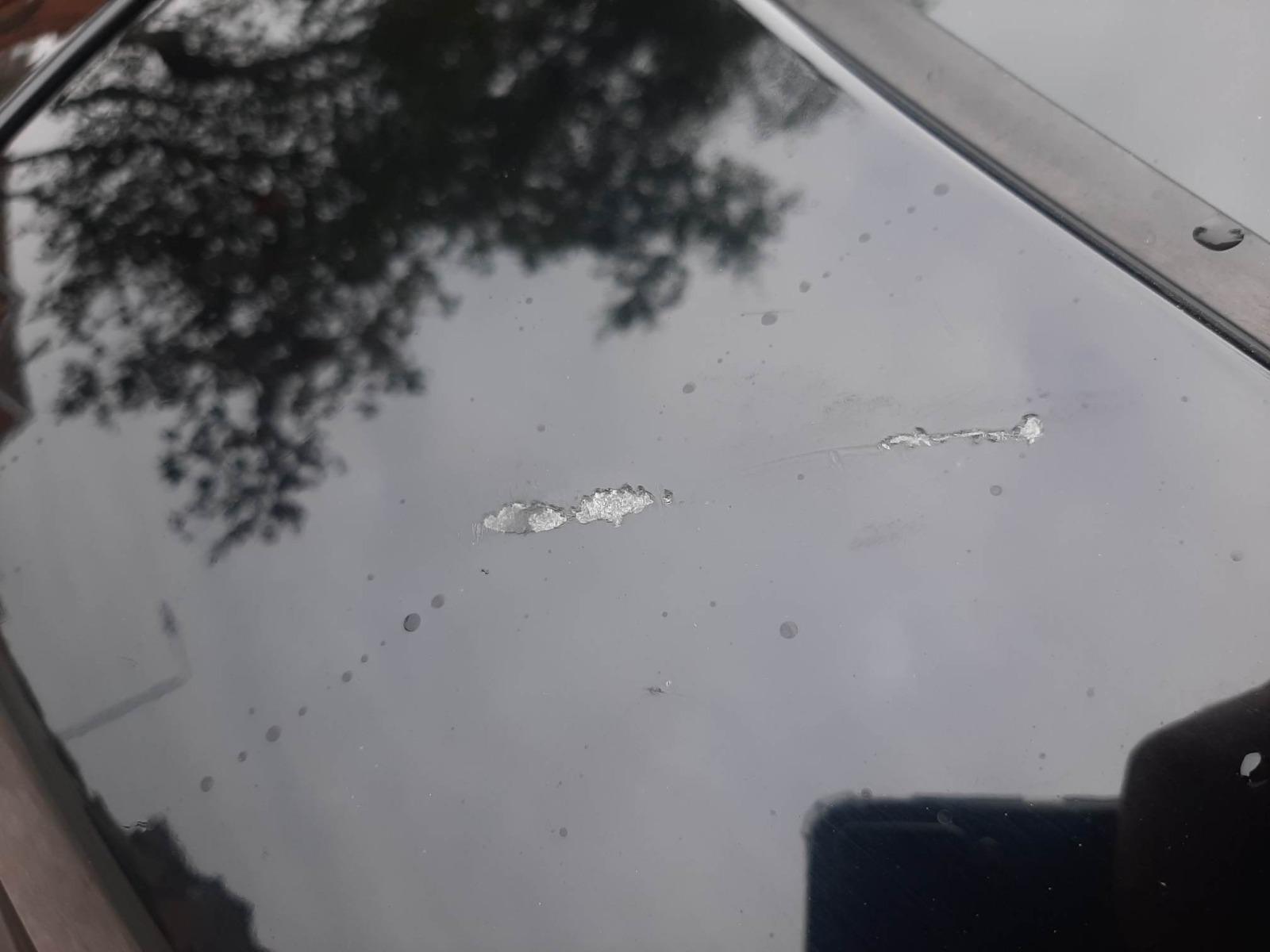 How to repair a scratch on a car
29 March 2023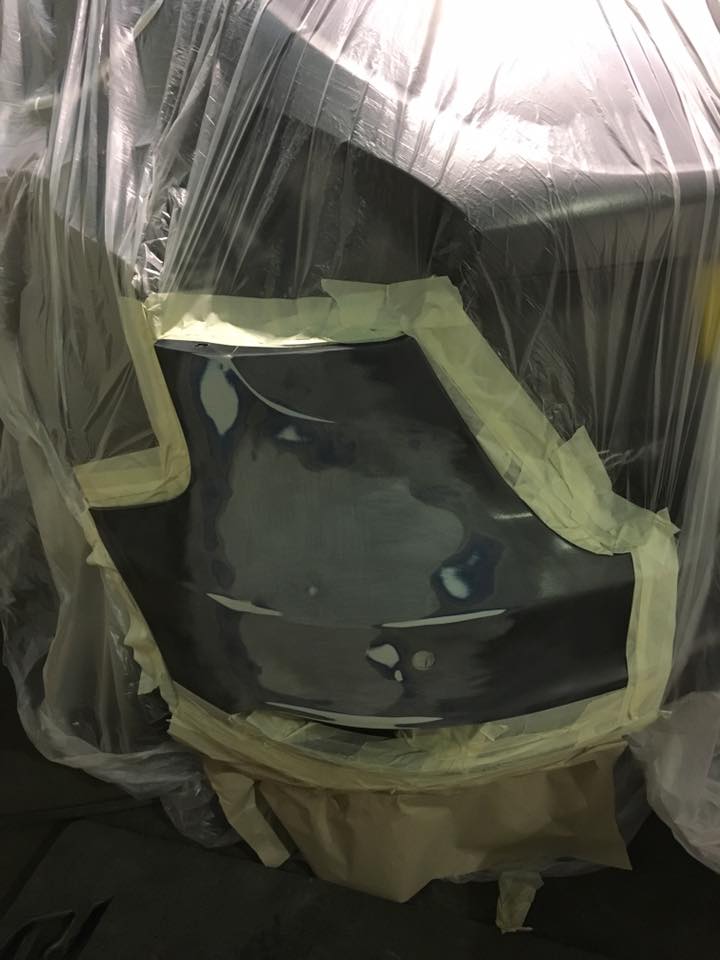 Car Scuff Repair: Restoring Your Vehicle's Beauty
6 April 2023
How to Remove a Car Dent: A Step-by-Step Guide
Are you wondering how to remove a dent or dents from your car or vehicle? Car dents are common, so If you own a car, it's almost certain that you'll get a dent or two at some time. Admittedly, dents can be aggravating to deal with, whether they are caused by a small accident, a stray shopping trolley, or a hailstorm.
Furthermore, car dents can also be quite unsightly, and they can have a detrimental impact on the general look and worth of your vehicle. However, with the proper equipment and methods, many minor vehicle dents can be removed without the need for an expert. You can eliminate many minor vehicle dents yourself without spending a fortune.
In this article, we'll walk you through the stages of how to remove a car dent yourself at home, as well as preventative measures for avoiding a car dent in the first place.
Understanding Car Dents
Before we get into the techniques for how to remove a car dent, it's important to grasp the different kinds of dents. To illustrate, the following are the most prevalent kinds of dents:-
Door dings: These are tiny dents on the side of your car that are usually caused by a car door striking your vehicle.
Hail damage: This type of dent is produced by hailstones and can vary from minor dings to major dents.
Creases: Creases are lengthy, narrow dents that form along a body line, usually as a result of an impact.
Large dents: These are significant, visible dents produced by a crash or contact with a weighty item.
Tools needed To Remove Car Dents
Before you begin the removal of your car dent, it's important to have the right tools at hand. So here are the tools you'll need to remove a car dent:-
Plunger
Boiling water
Vacuum cleaner
Bucket
Hair dryer
Compressed air
Professional dent puller
Clean towels & cloths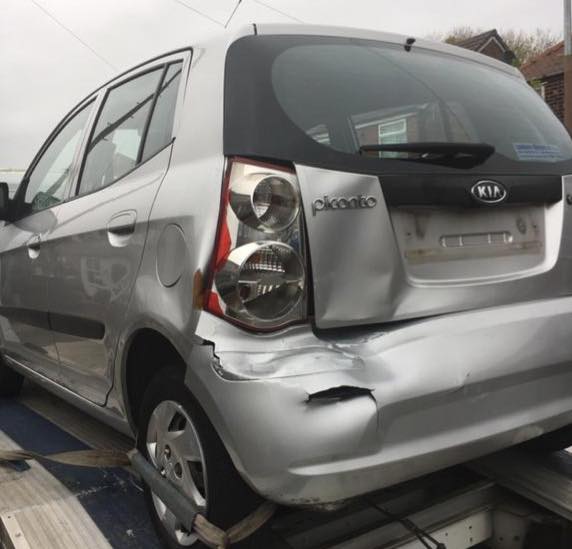 Assessing the Damage
Before you start any DIY dent removal technique, you must first evaluate the damage done. It's best to send your vehicle to an expert if the dent is deep, has sharp edges, or damaged the paint. You can attempt one of the following techniques to remove a dent from your car if the dent is small and hasn't damaged the paint:-
1. Plunger method
The plunger technique is a quick and easy way to eliminate minor dents from your car. Here's how to go about it:-
Wet the plunger and the dent's surface.
Next, place the plunger over the dent.
Then push and pull the plunger back and forth until the dent comes out.
Finally, rinse the affected area with water and pat it dry with a clean cloth.
2. Boiling water method
Another easy technique to remove a dent from your car is to use boiling water. Here's how to go about it:-
Bring a saucepan of water to a boil.
Boiling water should then be poured over the dent.
Next, push the dent out from the inside of the car with a plunger or your hands.
Finally, rinse the affected area with water and pat it dry with a clean cloth.
3. Hairdryer and compressed air method
In order to eliminate dents, you can use a hairdryer and compressed air. Here's how to go about it:-
Firstly, for a few minutes, use a hairdryer to warm up the dent.
Then turn off the hairdryer and spritz compressed air for 30 seconds onto the dent.
The abrupt temperature shift should pop the dent out.
Finally, rinse the affected area with water and pat it dry with a clean cloth.
4. Vacuum method
Another effective technique to remove a car dent is to use a vacuum. Here's how to go about it:-
Firstly, In the bottom of a plastic cup, make a tiny opening.
Next, place the cup on top of the dent.
Then create suction inside the cup with a vacuum cleaner.
The suction should remove the dent.
Finally, Rinse
5. Hammer and dolly method
The hammer and dolly approach is more complex and takes some ability and practise to remove car dents. Here's how to go about it:-
Tap the centre of the dent lightly with a hammer.
Then place a dolly (a flat metal implement) behind the dent.
Tap the hammer around the dent's borders, making your way towards the centre.
Continue to tap until the dent comes out.
Finally, to restore the original surface, sand and paint the area.
6. Use a car dent removal kit
You can use a car dent removal kit if you are not happy using domestic items or tools to remove a dent. These packages typically include special sticky adhesive tabs as well as a pulling instrument. Here's how to use one:-
Firstly, clean the dent's surface.
Then apply the sticky tab to the dent's centre.
Next, connect the sticky tab to the pulling tool.
Then pull the tool until the dent is removed.
Finally, clean the area after removing the sticky tab.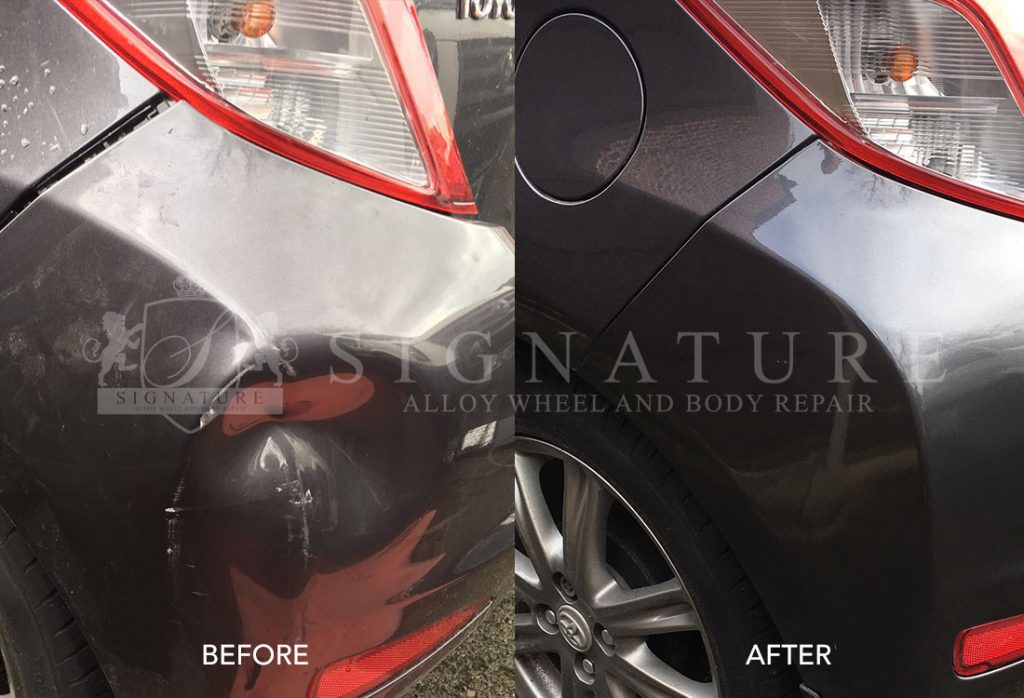 When to seek professional help
If the dent is significant or has caused damage to the car's paint or bodywork, it's best to seek expert assistance. Subsequently, an expert car body technician can evaluate the damage and remove the dent from the car without causing additional harm.
Preventing future dents in your car
While it is not always possible to avoid dents, there are some steps you can take to decrease your chances of having them.  For instance, these are some examples:-
Parking in a garage or under shelter
Avoiding parking in close proximity to other vehicles or shopping trolleys.
Putting up bumper protectors or door edge guards
Driving attentively and cautiously
Conclusion - Removing car dents
To sum up, It's a pretty straightforward procedure to remove a car dent that can be completed at home using a few basic tools and common items. However, if the dent is significant or has caused bodywork damage, it is best to seek expert assistance.
Undoubtedly, you can keep your vehicle looking fantastic and avoid the stress of dealing with damages by using these techniques and taking precautionary measures.
How to remove a dent from a car - FAQ's
Q: Will removing a dent affect the resale value of my car?
A: No, removing a dent can actually increase the resale value of your car.
Q: Can I remove a dent without using any tools?
A: No, It's unlikely you will be able to remove a car dent without using a tool of some sort. A tool is needed to 'pop' the dent.
Q: What kind of dents can be popped out? 
A: Hail damage and other roof dents caused by round objects landing on them can usually be removed because they do not harm the paint or distort the panel significantly.
Q: Do dent pullers really work? 
A: Dent pullers are only effective on shallow dents that are located on a smooth, flexible surface. They can make car dents look better, but they are unlikely to produce a flawless finish. DIY dent pullers, unfortunately, will not work on deep, angular dents or damage along the outer edges of bodywork.
Q: Does removing a dent damage the paint? 
A: One of the risks of trying to remove a car dent yourself is that you could damage the paint finish on your vehicle. Subsequent touch-up painting can raise the cost of a dent repair. So If the tools you use to suction out a dent adhere to the vehicle, they may damage the paint.
Q: Do dents get worse over time?
A: Yes they can.  A dent in your car's body can compromise the paintwork's structure. Furthermore, what starts as a scarcely visible dent can progress to flaking, removing paint that exposes your car's body to the elements, resulting in corrosion and rusting.
Get in touch for professional car dent repair
If your vehicle needs a professional dent repair, bring it to our car body shop in Radcliffe near Manchester and our professional technicians will remove any car dent for you.  Or for your convenience, we offer a fully mobile service and can come to you to carry out the repair. We cover the whole of Greater Manchester, Lancashire, Cheshire, Merseyside and Yorkshire.
If you'd like to get a more accurate price for our mobile repair service, then please get in touch with us now on 0161 667 0919 or by filling out our quick quote form to get a free, no-obligation quotation.
We have lots of 5 star reviews on Google from happy customers, so please feel free to check out our reviews.
Or contact our team to arrange a time to bring your vehicle in for an estimate. We look forward to restoring your vehicle and getting you back on the roads!