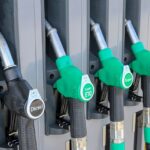 What is Fuel Consumption in the UK?
7 July 2023
Car Insurance Tips: Your Guide to Saving Money and Finding the Best Coverage
14 July 2023
Having a car is undoubtedly convenient, but it also comes with its fair share of challenges.
For example, have you ever experienced the frustration of electrical problems in your car? From a dead battery to malfunctioning headlights, electrical issues can cause inconvenience and safety concerns. However, understanding common car electrical problems and learning how to troubleshoot them can save you time, money, and a whole lot of stress. 
So In this article, we will explore common electrical problems in cars, their causes, troubleshooting techniques, and possible solutions to help keep your vehicle running smoothly.
Understanding Car Electrical Systems
Modern cars heavily rely on complex electrical systems to power various components. These systems include the battery, alternator, starter, wiring, lights, audio system, and more. Any malfunction within these components can lead to electrical problems in your car. 
Common Car Electrical Problems
Some of the most common car electrical problems include:-
Dead Battery: The Most Common Culprit
A dead battery is perhaps the most common of all electrical problems faced by car owners. It can happen unexpectedly and leave you stranded in inconvenient places. The battery is a vital component that provides the initial power to start your car. Therefore, If you're experiencing difficulty starting the engine or if your battery dies frequently, it might indicate a faulty battery or a charging system problem. Other culprits behind a dead battery can include leaving lights or accessories on for an extended period.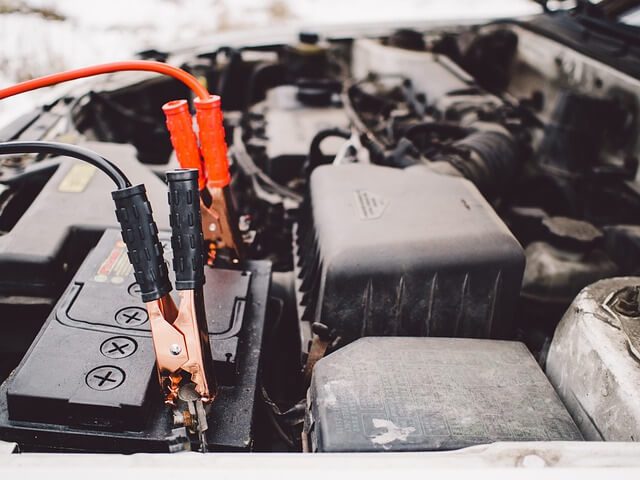 Faulty Alternator: Power Generation Woes
The alternator is responsible for charging the battery and powering the electrical components of your car while the engine is running. A failing alternator can result in a drained battery and cause electrical issues such as dimming headlights or a flickering dashboard.
Starter Problems: Ignition Issues
When you turn the key in the ignition, the starter motor engages and starts the engine. So If you hear a clicking sound or the engine doesn't start, it could indicate a malfunctioning starter. A worn-out or malfunctioning starter can prevent the engine from turning over, leaving you stranded.
Blown Fuses: Electrical Short Circuits
Fuses protect electrical circuits from overloading. Blown fuses are a common occurrence in car electrical systems and can cause multiple problems. They can cause components to malfunction or stop working altogether, such as the radio or power windows. Blown fuses are often caused by electrical short circuits, overloading the system, or faulty wiring.
Faulty Wiring: Hidden Gremlins
Damaged or loose wiring can cause various electrical problems in cars and can be hard to diagnose and resolve. Faulty wiring can occur due to poor installation, wear and tear, or rodent damage. Wiring issues can lead to intermittent failures of lights, power windows, or other electrical components.
Malfunctioning Lights: A Dim Dilemma
If your car headlights, taillights, or turn signals are not working correctly, it could be due to faulty bulbs, wiring problems, or issues with the light control module. Dim or malfunctioning lights not only compromise your visibility on the road, but they also pose a safety risk.
Spark Plug Issues: Combustion Complications
Spark plugs play a vital role in the combustion process of an internal combustion engine. Worn-out or faulty spark plugs in your car can cause various electrical problems, including engine misfires, reduced fuel efficiency, and difficulty starting the car.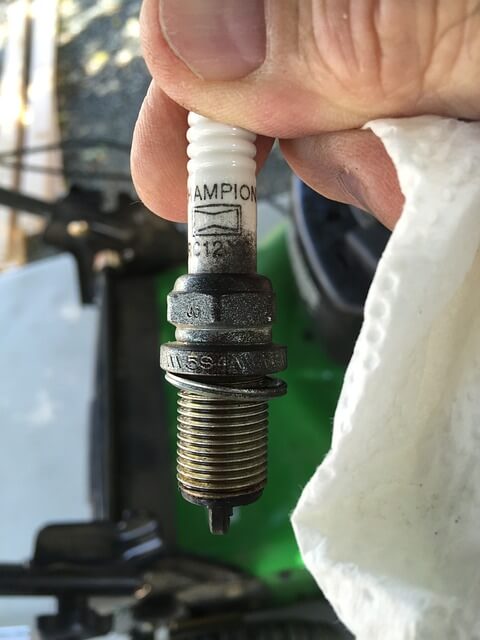 Power Window Failure
A malfunctioning power window can be frustrating and inconvenient. It may be caused by a faulty window motor, wiring issues, or a faulty switch.
Ignition Switch Troubles: A Key Conundrum
The ignition switch is responsible for activating various electrical components in your car, including the starter motor and the fuel pump. A faulty ignition switch can prevent your car from starting or cause intermittent stalling while driving. It can also lead to electrical issues in other parts of the vehicle.
Problems with Central Locking
If your car's central locking system fails, it can be difficult to secure or access your vehicle. Electrical issues like faulty wiring, actuators, or control modules are common causes of central locking problems in a car.
Audio System Malfunctions
Issues with the car's audio system, such as distorted sound, no audio output, or non-functioning speakers, can be caused by wiring problems, blown fuses, or faulty components in the electrical system.
Dashboard Electrical Issues
Malfunctions in the dashboard can range from flickering lights to a complete failure of the instrument cluster. Faulty wiring, blown fuses, or a malfunctioning control unit can be to blame.
Brake Light Problems
Non-functional brake lights are a safety concern. Problems with the brake light switch, wiring, or bulb failures can lead to brake light issues.
Overheating Wiring
Excessive heat or improper insulation can cause the wiring in your car to overheat. This can lead to electrical failures and potential fire hazards.
Electric Component Failures
Various electrical components in your car, such as power seats, air conditioning, or windshield wipers, can malfunction due to wiring issues or component failures, leading to problems.
Grounding Problems
Improper grounding can result in electrical issues, including intermittent failures or abnormal behavior of multiple electrical components in your car.
Troubleshooting Electrical Problems in Your Car
Checking the Battery
In order to troubleshoot battery issues, start by checking its voltage and inspecting the connections. A multimeter can help determine if the battery requires charging or replacement. You can also try jump-starting your vehicle using jumper cables and another car with a charged battery. However, If the battery continues to die frequently, it might be time to replace it with a new one.
Inspecting the Alternator
Testing the alternator's output voltage with a multimeter can help identify potential issues. If the voltage is too low or inconsistent, it might be necessary to repair or replace the alternator in order to restore proper power generation.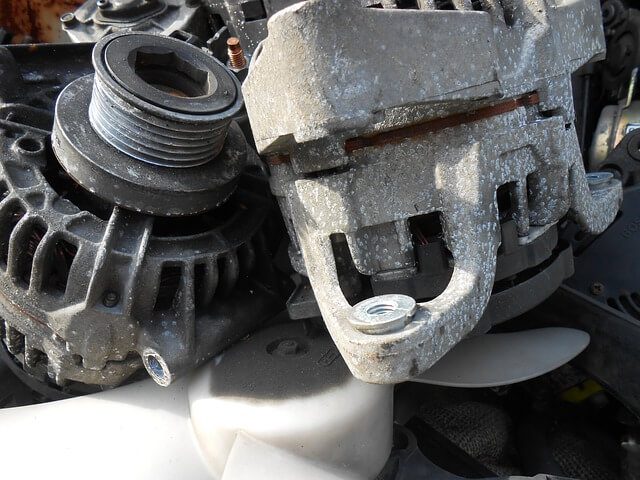 Testing the Starter
If the starter fails, tapping it lightly with a tool while trying to start the engine can sometimes temporarily resolve the issue. However, a malfunctioning starter often requires replacement. In such cases, consulting a professional mechanic is advisable for proper diagnosis and replacement.
Identifying Faulty Fuses
In order to identify and resolve blown fuses, start by locating the fuse box in your car. Consult your vehicle's manual or a reliable online source to determine which fuse corresponds to the malfunctioning component. If the fuse is blown, replace it with a new one of the same amperage rating. However, if the new fuse blows again, it indicates underlying electrical problems in your car that require professional attention.
Examining Wiring Connections
Check the wiring connections for any signs of damage or looseness. Then secure or repair any faulty connections to ensure proper electrical function. However, it's worth noting that many wiring issues require expertise to diagnose and repair effectively. Therefore, consulting a professional auto electrician is recommended for complex electrical wiring problems in your car.
Addressing Malfunctioning Lights
Replace any blown bulbs and inspect the wiring for loose connections. Then, If the issue persists, consult a professional for further diagnosis.
Inspecting the spark plugs
In order to diagnose spark plug issues, start by removing the spark plug wires and inspecting the plugs for signs of wear or damage. Fouled or worn-out spark plugs should be replaced with new ones to ensure proper combustion and engine performance.
Fixing Power Window Failures
Check the power window switch and motor for proper operation. In addition, wiring and electrical connections should also be examined for any faults.
Dealing with Ignition Switch Troubles
In order to troubleshoot ignition switch problems, check if the key turns smoothly in the ignition cylinder. If it feels stiff or shows signs of wear, the switch might need replacement. Additionally, inspect the wiring connected to the switch for any signs of damage or loose connections. Then, If the ignition switch is causing problems, consider having it replaced by a professional to ensure proper functioning of the electrical system in your car.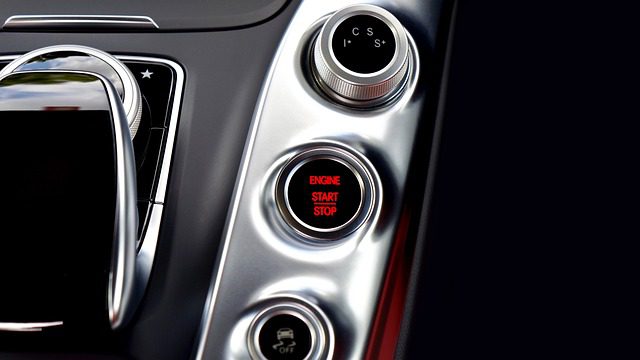 Resolving Central Locking Issues
Diagnose central locking issues by inspecting wiring connections, control modules, and actuators.  Then repair or replace faulty components as needed.
Troubleshooting Audio System Malfunctions
Inspect the audio system's wiring connections, fuses, and speakers. If the problem persists, consult an audio system specialist for further assistance.
Diagnosing Dashboard Electrical Problems
Faulty wiring, blown fuses, or a malfunctioning control unit in your car can cause dashboard electrical problems. So professional diagnosis and repair may be necessary.
Fixing Brake Light Failures
Check the brake light switch and inspect the wiring connections. Then replace any faulty components to ensure proper brake light function.
Preventing Overheating Wiring
Ensure proper insulation and ventilation around wiring harnesses to prevent overheating. Regular maintenance and inspections are essential to address potential issues.
Resolving Electric Component Failures
Consult a professional technician to diagnose and repair electrical component problems in your car. They will have the expertise to resolve complex issues effectively.
Rectifying Grounding Problems
Properly grounding the electrical components in your car is crucial. Therefore, Inspect and repair any faulty grounding connections to ensure reliable electrical operation.
Common Solutions To Vehicle Electrical Problems
The solutions to any electrical problems in a car can vary depending on the specific issue. In some cases, simple troubleshooting and repairs can resolve the problem. However, for more complex electrical problems, seeking professional help from a qualified mechanic or auto electrician is recommended.
Here are some general solutions to consider:-
Regular Maintenance: Keep up with regular vehicle maintenance, including battery checks, alternator inspections, and spark plug replacements.

Proper Battery Care: Avoid leaving lights or accessories on when the engine is off, and periodically check battery terminals for corrosion and clean them if necessary.

Expert Diagnosis: If you encounter complex or recurring electrical problems, consult a professional auto electrician for an accurate diagnosis and effective solutions.

Quality Repairs: When replacing electrical components, opt for high-quality parts and professional installation to ensure long-lasting and reliable performance.
Conclusion on Vehicle Electrical Problems
In conclusion, electrical problems in your car can be frustrating and potentially dangerous. Therefore, understanding common issues and troubleshooting techniques like dead batteries, alternator failures, faulty starters, and more empowers you to take appropriate action and keep your vehicle running smoothly.
Furthermore, remember to prioritise safety and consult professionals when needed. By taking proactive measures and addressing car electrical problems promptly, you can enjoy a worry-free driving experience.
FAQs (Frequently Asked Questions)
1. How often should I check my car's battery?
Regularly inspect your car's battery every three to six months, especially before long trips or during extreme weather conditions.
2. Can I replace a blown fuse myself?
Yes, you can replace a blown fuse yourself. However, it's essential to use the correct fuse rating and identify and address the underlying cause of the blown fuse.
3. What can cause flickering dashboard lights?
Flickering dashboard lights can be caused by a faulty control unit, loose wiring connections, or voltage fluctuations in the electrical system.
4. Why do my power windows stop working intermittently?
Intermittent power window failures can result from worn-out window motor brushes, faulty switches, or wiring issues.
5. How can I prevent electrical problems in my car?
Regularly inspecting and maintaining your car's electrical system, including the battery, wiring, and connections, can help prevent electrical problems.
6. Can I jump-start my car alone?
Yes, you can jump-start your car alone if you have jumper cables and access to another vehicle with a charged battery. Follow the correct safety procedures outlined in your vehicle's manual.
7. Should I attempt to repair faulty wiring myself?
Unless you have expertise in auto electrical systems, it is generally recommended to seek professional assistance for diagnosing and repairing faulty wiring.
Get in touch for professional Car Body Repairs
We hope you enjoyed reading our article on some of the electrical problems your car can face and found it useful. If you're looking for a professional car body repairs service, then bring your vehicle to our car body shop in Radcliffe near Manchester and our professional technicians will take care of it for you.
In addition, for your convenience, we offer a fully mobile service and can come to you. We cover the whole of Greater Manchester, Lancashire, Cheshire, Merseyside and Yorkshire.
If you'd like to get a price for our professional vehicle body repair service, then please get in touch with us now on 0161 667 0919 or by filling out our quick quote form to get a free, no-obligation quotation.
We have lots of 5 star reviews on Google from happy customers, so please feel free to check out our reviews.
Or contact our team to arrange a time to bring your vehicle in for an estimate. We look forward to restoring your vehicle and getting you back on the roads!