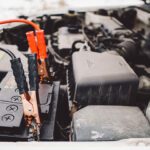 Car Electrical Problems: Troubleshooting and Solutions
13 July 2023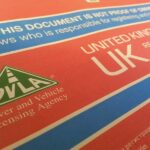 How to Tax a Car in the UK
20 July 2023
Car insurance is an essential aspect of owning a vehicle. It not only provides financial protection in case of accidents or damages but also ensures peace of mind for drivers. However, navigating the world of car insurance can be overwhelming, with countless options and varying rates.
Therefore, In this comprehensive guide, we will provide you with valuable car insurance tips to help you save money and find the best coverage that suits your needs.
Understanding Car Insurance
Before delving into the realm of car insurance tips, it's important to have a clear understanding of the concept. Car insurance is a contract between an individual and an insurance company, wherein the individual agrees to pay a premium, and in return, the insurance company provides coverage for specified risks outlined in the policy. These risks often include accidents, theft, and damages caused by natural disasters or vandalism. Without insurance, you could be personally liable for the costs associated with such incidents, which can be substantial and potentially devastating to your finances.
Types of Car Insurance Coverage
There are various types of car insurance coverage available, including:-
1. Liability Coverage
Liability coverage protects you financially if you cause an accident that results in property damage or injuries to others. It typically includes both bodily injury liability and property damage liability.
2. Collision Coverage
Collision coverage pays for damages to your vehicle caused by a collision with another vehicle or object, regardless of who is at fault. This coverage is particularly important if you have a newer or valuable car.
3. Comprehensive Coverage
Comprehensive coverage provides protection against non-collision-related incidents, such as theft, vandalism, natural disasters, and falling objects. It covers the cost of repairs or replacement of your vehicle.
4. Personal Injury Protection (PIP)
Personal Injury Protection (PIP) coverage pays for medical expenses, lost wages, and other related costs resulting from injuries sustained in an accident. PIP is mandatory in some states.
5. Uninsured/Underinsured Motorist Coverage
Uninsured/underinsured motorist coverage safeguards you in case you are involved in an accident with a driver who doesn't have insurance or has inadequate coverage to pay for the damages.
Assessing Your Insurance Needs
Before purchasing car insurance and taking onboard our tips to reduce your payments and get the best deal for you, it's crucial to assess your specific needs. Consider factors such as your driving habits, the value of your vehicle, and your budget. Evaluate whether you require additional coverage options or special programs, such as roadside assistance or rental car reimbursement, based on your circumstances.
Car Insurance Tips: How to Save Money
1. Compare Quotes from Multiple Insurance Companies
Number one of our tips, and one of the most effective ways to save money on car insurance is by comparing quotes from different insurance companies. Rates can vary significantly between providers, so it's essential to shop around and find the best deal. In addition, look for reputable companies with good customer reviews and financial stability. Online comparison tools make this process quick and convenient, allowing you to compare multiple quotes at once. So obtain quotes from multiple insurers and evaluate the coverage, deductibles, limits, and premiums offered by each.
2. Opt for a Higher Deductible
The second of our tips is that when selecting car insurance, you'll need to choose deductibles and coverage limits. A deductible is the amount you must pay out of pocket before your insurance coverage kicks in, while coverage limits determine the maximum amount your insurer will pay for a claim. Therefore, choosing a higher deductible can help lower your car insurance premium. The deductible is the amount you must pay out of pocket before your insurance coverage kicks in. By increasing your deductible, you take on more risk, but it can lead to substantial savings in the long run.
3. Bundle Your Policies
Third in our list of tips is to consider bundling your car insurance with other insurance policies you may have, such as homeowner's or renter's insurance. Many insurance companies offer discounts for bundling, allowing you to save money on all your policies.
4. Maintain a Good Credit Score
Believe it or not, your credit score can influence your car insurance premium. Insurance companies often use credit information to assess the risk associated with a potential policyholder. Therefore, by maintaining a good credit score, you can potentially qualify for lower rates.
5. Drive Safely and Maintain a Clean Record
Safe driving habits and a clean driving record can significantly impact your car insurance rates and is therefore one of the best tips we can give you! Insurance companies typically offer discounts to drivers who have demonstrated responsible behavior on the road. Avoiding accidents and traffic violations can lead to substantial savings.
6. Consider Usage-Based Insurance
Usage-based insurance programs utilise telematics devices or smartphone apps to monitor your driving habits. So by opting for this type of insurance, you can potentially receive discounts based on your actual driving performance. If you're a safe driver, usage-based insurance can lead to significant savings.
7. Utilising Discounts and Special Programs
Finally, one of our last tips is that car Insurance providers often offer various discounts and special programs to help reduce premiums. These may include safe driver discounts, multi-policy discounts, discounts for low mileage, or discounts for completing defensive driving courses. So enquire about such discounts and take advantage of them to lower your insurance costs.
Factors Affecting Car Insurance Premiums
Several factors influence the cost of your car insurance premiums, including:-
Your driving record and history
The make, model, and age of your vehicle
Your location and the likelihood of accidents or theft
Your credit score
Your age and gender
Understanding these factors can help you anticipate the potential impact on your insurance premiums and take appropriate steps to mitigate any negative effects.
Reviewing and Updating Your Policy
Regularly reviewing and updating your car insurance policy is crucial and another one of our top tips. So notify your insurer about any changes in your circumstances, such as moving to a new address, changes in usage patterns, or adding a new driver to the policy. Additionally, keeping your policy up to date ensures that you have the appropriate coverage in place and helps prevent any coverage gaps.
Dealing with Claims and the Claims Process
In the unfortunate event of an accident or damage to your vehicle, understanding the claims process is important. Therefore, report the incident to your insurance provider promptly and provide all necessary documentation and evidence. In addition, follow their instructions and cooperate fully to ensure a smooth and efficient claims resolution.
Understanding Exclusions and Limitations
Car insurance policies often have exclusions and limitations that may affect coverage. It's crucial to carefully read your policy documents and understand the circumstances under which your insurer may deny a claim. Examples of common exclusions include intentional acts, racing, or using your vehicle for commercial purposes without proper coverage.
Additional Coverage Options to Consider
Depending on your needs, another one of our tips is that you may want to consider additional car insurance coverage options such as:-
Rental car reimbursement
Roadside assistance
Gap insurance (to cover the difference between the car's value and the amount owed on a lease or loan)
New car replacement (to replace a totaled vehicle with a new one)
Evaluate these options and determine if they align with your requirements and budget.
Car Insurance for High-Risk Drivers
High-risk drivers, such as those with a history of accidents or traffic violations, may face challenges in obtaining affordable car insurance. However, specialist insurance providers cater to this market segment and offer policies specifically tailored to high-risk drivers. Therefore, explore these options if you fall into this category.
FAQ's - Frequently Asked Questions
Can I change my car insurance policy mid-term?
Yes, you can change your car insurance policy mid-term. However, it's essential to understand the terms and conditions of your current policy and the potential implications of making changes. Contact your insurance provider to discuss your options and any associated fees or penalties.
What factors affect car insurance rates?
Several factors can influence car insurance rates, including your age, driving record, location, type of vehicle, credit score, and coverage limits. Insurance companies consider these factors to assess the level of risk associated with insuring an individual.
How can I lower my car insurance premium?
In order to lower your car insurance premium, you can follow several strategies as detailed above in our tips. Some effective methods include comparing quotes from multiple insurance companies, increasing your deductible, bundling policies, maintaining a good credit score, practicing safe driving habits, and considering usage-based insurance programs.
Should I notify my insurance company if I install safety features in my vehicle?
Yes, it's crucial to inform your insurance company if you install safety features in your vehicle. Certain safety features, such as anti-theft devices, airbags, and anti-lock braking systems, can potentially qualify you for discounts on your car insurance premium.
What should I do in case of an accident?
In case of an accident, it's important to prioritise safety and follow these steps:-
Check for injuries and call emergency services if necessary.
Exchange information with the other parties involved, including contact details and insurance information.
Document the scene by taking photos and gathering witness statements, if possible.
Notify your insurance company and provide them with accurate and detailed information about the accident.
Can I add another driver to my car insurance policy?
Yes, most car insurance policies allow you to add additional drivers. However, it's crucial to inform your insurance company about any additional drivers and provide their relevant information, such as driving history and age. Keep in mind that adding another driver may impact your premium.
Conclusion on Car Insurance Tips
In summary, finding the right car insurance coverage doesn't have to be a daunting task. By following the car insurance tips outlined in this guide, you can save money while ensuring you have adequate protection on the road.
Remember to compare quotes, consider higher deductibles, bundle policies, maintain good credit, practice safe driving habits, and explore usage-based insurance options. By being proactive and informed, you can navigate the world of car insurance with confidence as per our useful tips.
Get in touch for professional Car Body Repairs
We hope you enjoyed reading our article on car insurance tips and found it useful. If you're looking for a professional car body repairs service, then bring your vehicle to our car body shop in Radcliffe near Manchester and our professional technicians will take care of it for you.
In addition, for your convenience, we offer a fully mobile service and can come to you. We cover the whole of Greater Manchester, Lancashire, Cheshire, Merseyside and Yorkshire.
If you'd like to get a price for our professional vehicle body repair service, then please get in touch with us now on 0161 667 0919 or by filling out our quick quote form to get a free, no-obligation quotation.
We have lots of 5 star reviews on Google from happy customers, so please feel free to check out our reviews.
Or contact our team to arrange a time to bring your vehicle in for an estimate. We look forward to restoring your vehicle and getting you back on the roads!