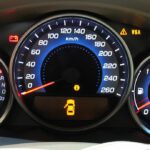 Car Warning Light Symbols: Decoding Your Vehicle's Dashboard Messages
21 July 2023
Tyre Maintenance: Tips for Prolonging the Life of Your Tyres
27 July 2023
Oil Changes: How Often Should You Really Do It?
Getting regular oil changes is crucial for maintaining your vehicle and keeping its engine running smoothly and efficiently. Additionally, regularly changing the oil is not only beneficial for extending the lifespan of your engine, but it also plays a role in improving fuel efficiency and reducing emissions. In this article, we will explore the importance of oil changes, how often they should be done, and address some common misunderstandings about this essential maintenance task.  Read on to discover the best practices for maintaining your engine!
Understanding the Importance of Oil Changes
Why Regular Oil Changes Matter
It is crucial to regularly change your oil because engine oil has a significant impact on lubricating engine parts, minimising friction, and preventing excessive damage. As time goes by, engine oil gradually deteriorates and collects various impurities, which can potentially reduce its efficiency. Therefore, by regularly changing the oil, you can ensure that your engine is well-protected, which leads to smoother operation and a longer lifespan for the engine.
The Role of Engine Oil in Vehicle Maintenance
The engine oil in your vehicle plays a crucial role in keeping the engine running smoothly. It acts as a lubricant for the moving parts, allowing them to work together seamlessly. Additionally, it aids in the dispersion of heat, which helps prevent the engine from overheating when used for extended periods of time. So by adhering to a regular oil change schedule, you ensure that your engine remains in excellent condition, preventing the need for expensive repairs down the line.
Factors Influencing Frequency of Oil Changes 
There are various factors that can affect the frequency at which you should change the oil in your vehicle. In order to determine the ideal oil change interval for your specific driving habits and vehicle type, it is crucial to take these factors into consideration.
Vehicle Manufacturer's Recommendations
The vehicle manufacturer determines the ideal oil change interval by conducting thorough testing and analysing the engine's performance. Therefore, following these guidelines is essential to ensure optimal performance and long-term durability of your vehicle.
Driving Habits and Conditions
The frequency of oil changes is greatly influenced by your driving habits and the conditions in which you drive. So If you find yourself driving often in stop-and-go traffic or facing challenging weather conditions, it's important to know that your engine will undergo additional strain and might need the oil changing more frequently.
The type and quality of oil
The recommended frequency for an oil change can also be influenced by the type and quality of oil that you use. Conventional oil typically needs to be changed more often than synthetic or high-mileage oil. This is because synthetic and high-mileage oils are specifically formulated to last longer and provide superior engine protection.
How Often Should You Change Your Oil?
The frequency of oil changes depends on the type of oil you use. Let's explore the recommended intervals for different oil types.
Conventional oil
Conventional oil is the tried-and-true choice that works well for the majority of vehicles. Typically, experts suggest changing conventional oil every 3,000 to 5,000 miles, taking into account your specific driving conditions.
Synthetic oil
Synthetic oil is specially designed to offer exceptional performance and long-lasting durability. The mileage before replacement for this particular component can range from 7,500 to 10,000 miles, which makes it a great option for modern vehicles.
High-mileage oil
High-mileage oil is designed specifically for vehicles that have accumulated a considerable number of miles. Therefore, If your vehicle has driven more than 75,000 miles, it would be a smart decision to opt for high-mileage oil. Usually, it is recommended to replace it every 5,000 to 7,500 miles.
Signs Your Vehicle Needs an Oil Change
Are you wondering if your vehicle is due for an oil change?  It is important to adhere to the manufacturer's recommendations regarding oil changes, but there are certain signs that may indicate your car requires an oil change before the scheduled interval. Please take note of the following warning signs:-
Dashboard warning lights
Nowadays, vehicles come with advanced sensors that are capable of detecting any problems with the engine. When the oil change light on your dashboard lights up or if the check engine light turns on, it means that it's time to book an appointment for an oil change.
Engine Noises
If you happen to hear strange knocking or rumbling noises coming from the engine, it might be a sign that the engine oil is running low or has deteriorated. Taking care of this issue promptly can help avoid significant damage to the engine.
The oil is dark and dirty
Make sure to regularly check the oil in your engine. When you notice that it looks dark, gritty, or has visible debris, that's a sign that it's time for a change. Having clean oil is crucial for ensuring that your engine performs at its best.
Fuel efficiency has decreased
If you notice that you're having to refuel more often than usual, it might be because the quality of your engine oil is declining, which can impact your vehicle's fuel efficiency.
DIY vs. Professional Oil Changes
Pros and Cons of DIY Oil Change
Performing an oil change on your own has the potential to save you money and provide a gratifying sense of achievement. However, in order to accomplish this task, one must have the appropriate tools, properly dispose of the old oil, and possess a thorough understanding of the correct procedure. Making a mistake has the potential to result in expensive damage to the engine.
Benefits of Professional Oil Change
Having a professional change your oil guarantees that the job will be done accurately and promptly. Mechanics possess the necessary skills and tools to effectively manage the process, and they might also discover additional maintenance requirements while performing the service.
The Oil Change Process Explained
Performing an oil change requires going through a series of important steps that are essential for a smooth and effective process.
Removing the Used Oil
Firstly, to begin, you'll need to drain the old oil from the engine. Typically, you would remove the drain plug to let the oil drain into a catch basin.
Replacing the Oil Filter
Once the old oil has been drained, it's time to replace the oil filter with a brand new one. The main function of the oil filter is to capture any impurities and stop them from circulating throughout the engine.
Adding Fresh Oil
Finally, after completely draining the old oil and installing the new filter, fresh oil is then poured into the engine. Using the correct type and amount of oil as recommended by the vehicle manufacturer is crucial.
Common Myths About Oil Changes
Let's take a moment to address some common misconceptions about oil changes so that we can provide you with accurate information.
"You Should Change Oil Every 3,000 Miles"
In the past, it was commonly advised to change your vehicle's oil at regular intervals. However, thanks to advancements in engine technology and improvements in oil quality, most vehicles can now go longer between oil changes.
"Using Thicker Oil Is Always Better"
If you use oil that is too thick for your engine, it can result in insufficient lubrication and cause more wear and tear. Therefore, It is important to always use the oil viscosity that is recommended by the vehicle manufacturer.
Occasionally Skipping Oil Changes is Acceptable
Neglecting to get regular oil changes can result in your engine wearing out faster, causing a decrease in fuel efficiency, and potentially causing damage to your engine. So ensuring regular maintenance is crucial to keep your engine in good health.
Conclusion
Getting regular oil changes is crucial for maintaining your vehicle and keeping your engine running smoothly and efficiently. The frequency at which you should change your oil depends on various factors such as the type of oil you use, your driving habits, and the recommendations provided by your vehicle's manufacturer. It's important to be mindful of warning signs and adhere to the guidelines given by your vehicle's manufacturer. This will help ensure that your engine stays in great condition and that you can enjoy a dependable driving experience.
FAQs on How Often You Should Do Oil Changes
Q. How often should I change my oil?
The frequency at which you need to change your oil depends on the type of oil you use. It is generally recommended to change conventional oil every 3,000 to 5,000 miles, whereas synthetic oil has the potential to last up to 10,000 miles.
Q. Is it safe to use synthetic oil in an older car?
Absolutely! Synthetic oil is a fantastic choice for older cars as it offers superior engine protection and longevity.
Q. What will happen if I neglect to change my oil on a regular basis?
Neglecting to get regular oil changes can result in various negative consequences for your engine. These include increased wear and tear, decreased fuel efficiency, and the possibility of causing serious damage to your engine.
Q. Do I need to replace the oil filter every time I change the oil?
Absolutely, it is crucial to replace the oil filter every time you change the oil in order to effectively eliminate any contaminants from the engine oil.
Q. Is it possible for me to change the oil in my car on my own?
Certainly, it is possible for you to carry out an oil change on your own. However, it is important to note that this task necessitates the use of appropriate tools and a good understanding of the process in order to prevent any potential errors.
Get in touch for professional Car Body Repairs
We hope you enjoyed reading our article about how often you should change your engine oil in your car or vehicle and found it useful. If you're looking for a professional car body repairs service, then bring your vehicle to our car body shop in Radcliffe near Manchester and our professional technicians will take care of it for you.
In addition, for your convenience, we offer a fully mobile service and can come to you. We cover the whole of Greater Manchester, Lancashire, Cheshire, Merseyside and Yorkshire.
If you'd like to get a price for our professional vehicle body repair service, then please get in touch with us now on 0161 667 0919 or by filling out our quick quote form to get a free, no-obligation quotation.
We have lots of 5 star reviews on Google from happy customers, so please feel free to check out our reviews.
Or contact our team to arrange a time to bring your vehicle in for an estimate. We look forward to restoring your vehicle and getting you back on the roads!