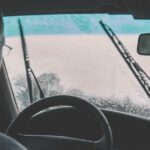 How to Change Wiper Blades: A Step-by-Step Guide
15 August 2023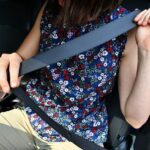 Vehicle Safety Check: Ensuring Your Journey is Secure
18 August 2023
When it comes to keeping your vehicle in good working order, it's important not to forget about checking the transmission fluid. The transmission fluid (gearbox fluid) is extremely important for ensuring that your car's transmission (gearbox) system operates smoothly and effectively.
Welcome to this guide where we will take you through the step-by-step process of how to check transmission fluid. By doing so, you can ensure that your vehicle remains in good condition and performs optimally.
Understanding the Importance of Transmission Fluid
The transmission fluid plays a vital role in keeping your vehicle's transmission system running smoothly. It lubricates the moving parts and keeps them well-oiled, preventing any friction or overheating that may occur, and ultimately allowing for seamless gear shifting. As a result, It is important to regularly check the transmission fluid level as this can help identify any potential issues early on, ultimately preventing expensive repairs in the future.
When and How Often to Check Transmission Fluid
It is crucial to regularly check the transmission fluid of your vehicle to ensure its overall health and performance. It is advisable to regularly check the fluid level, ideally once a month or before embarking on long journeys. However, If you happen to observe any unusual behaviour in your vehicle's performance, like gears slipping or shifting feeling rough, it is advisable to promptly inspect the fluid level.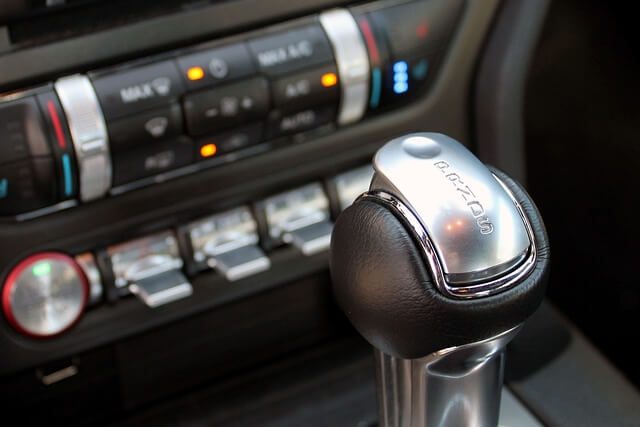 Gathering the Essential Tools
Before you begin to check the transmission fluid, make sure you have all the necessary tools within reach. To get started, make sure you have a clean lint-free cloth, a pair of gloves, and the vehicle's owner's manual handy for reference.
Finding the Transmission Fluid Dipstick
Typically, you can find the dipstick for the gearbox fluid near the engine, in close proximity to the firewall. For precise instructions on its location, please consult your owner's manual.
Getting the Vehicle Ready
Please make sure to park your vehicle on a flat surface and activate the parking brake. Then, ensure that the engine is warm, but turned off.
How to check the Transmission Fluid Level
Firstly, locate the dipstick for the transmission fluid and carefully remove it.
Use the lint-free cloth to thoroughly clean it.
Make sure to fully insert the dipstick back into its original position.
Finally, remove it once more and carefully examine the level of the fluid. It should be within the "Full" and "Add" marks.
Interpreting the Results
If the fluid level falls within the range of the "Full" and "Add" marks, it indicates that the transmission fluid is at an acceptable level. However, if the fluid level is below the "Add" mark, you will need to add more fluid.
How to Add or Change Transmission Fluid
If the level of fluid in your vehicle is low, it is necessary to add more transmission fluid. To pour the fluid into the transmission fluid reservoir, you can use a funnel. If you notice that the colour of your fluid has changed or if it has a burnt smell, it is a clear indication that it is time to have a fluid change.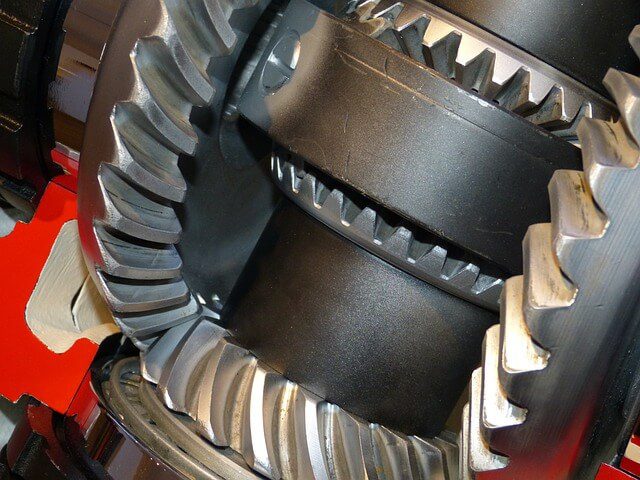 Tips for maintenance
Make sure to regularly inspect your vehicle for any signs of leaks.
It is important to refer to your owner's manual for the recommended type of transmission fluid to use.
Please make sure that the vehicle is in either "Park" or "Neutral" before you proceed to check the fluid levels.
Finally, be careful not to overfill the transmission.
Common Mistakes to Avoid
Adding incorrect transmission fluid type.
Neglecting regular fluid checks and maintenance.
Overlooking or disregarding signs of transmission problems 
Signs of Transmission Fluid Problems
Slipping gears
Delayed or rough shifting
Unusual noises when shifting gears
Fluid leaks under the vehicle
Seeking Professional Assistance: Knowing When to Consult a Mechanic
If you're not sure about the process of how to check the transmission fluid or if you notice any major issues, it's a good idea to seek the advice of a professional mechanic. They can provide a comprehensive inspection and perform any necessary maintenance.
A Quick Look at Different Types of Transmission Fluid
There are various types of transmission fluids available, such as automatic gearbox fluid (ATF) and manual gearbox fluid. Every vehicle has its own specific requirements, so it's important to consult your owner's manual to determine the appropriate type.
Conclusion
In conclusion, It is important to regularly check the transmission fluid in your vehicle to ensure that it runs smoothly and lasts longer. By following the steps provided in this guide, you will be able to effectively maintain your transmission system and identify any potential issues before they become more serious.
Frequently Asked Questions (FAQs)
How frequently should I check the transmission fluid in my vehicle?
It is advisable to regularly check the transmission fluid level, preferably once a month or before embarking on long trips.
Is it possible to use any type of transmission fluid for my vehicle?
No, it is recommended to use the transmission fluid type that is specified in your owner's manual.
If you happen to observe fluid leaks beneath your car, what steps should you take?
When there are fluid leaks, it usually indicates that there is a problem. We would recommend seeking the assistance of a mechanic who can properly diagnose and address the issue.
Is it common for transmission fluid to become darker as time goes on?
Yes, over time and with use, transmission fluid can darken in colour. On the other hand, if the fluid appears excessively dark or burnt, it could be an indication of a problem.
Is it possible for gears to slip due to low transmission fluid?
Indeed, when the fluid levels in your vehicle's transmission are low, it can result in gear slipping and various other issues with the gearbox.
Get in touch for professional Car Body Repairs
We hope you enjoyed reading our article on how to check the transmission fluid in your vehicle and found it useful. If you're looking for a professional car body repairs service, then bring your vehicle to our car body shop in Radcliffe near Manchester and our professional technicians will take care of it for you.
In addition, for your convenience, we offer a fully mobile service and can come to you. We cover the whole of Greater Manchester, Lancashire, Cheshire, Merseyside and Yorkshire.
If you'd like to get a price for our professional vehicle body repair service, then please get in touch with us now on 0161 667 0919 or by filling out our quick quote form to get a free, no-obligation quotation.
We have lots of 5 star reviews on Google from happy customers, so please feel free to check out our reviews.
Or contact our team to arrange a time to bring your vehicle in for an estimate. We look forward to restoring your vehicle and getting you back on the roads!