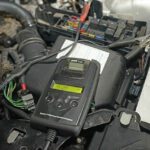 Car Battery Maintenance: A Guide to Keeping Your Vehicle Charged and Running
11 August 2023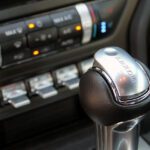 How to Check Transmission Fluid: A Comprehensive Guide
16 August 2023
It can be quite challenging to drive in adverse weather conditions, particularly if your windscreen wiper blades are not capable enough to handle the situation. As time goes by, the wiper blades tend to wear out, which can result in streaks and make it harder to see clearly. Learning the art of how to change wiper blades is an essential skill that every driver should possess.
Therefore, welcome to this guide! We will take you through the process of replacing your wiper blades step by step, ensuring that you have a clear view of the road ahead. So no matter if you're an experienced driver or just starting out, this guide will give you the information and confidence you need to handle this task effortlessly.
How to Change Wiper Blades
Replacing wiper blades may appear intimidating at first, but fear not! With the proper tools and a bit of knowledge, it's actually a fairly simple task.  Here's a step-by-step guide to help you change your wiper blades:-
Gather the Necessary Tools and New Blades
If you want to change your wiper blades, here's what you'll need:-
New wiper blades - it is important to ensure that they are the correct size for your specific vehicle.
You can use either a small flat-head screwdriver or a wiper blade removal tool.
A soft cloth
Lift the Wiper Arm
To begin, gently lift the wiper arm up and away from the windscreen. To prevent any unintentional damage to the windscreen, please handle it with care and be gentle.
Locate the release mechanism
Next, take a look at the attachment point of the wiper blade. To release the old blade, simply locate a small tab or button and press it.
Remove the Old Wiper Blade
In order to remove the old wiper blade, gently slide it out of the hook or attachment point while pressing the release mechanism. Make sure to carefully observe how the old blade is attached, as you will need to replicate the same connection method with the new blade.
Attach the new wiper blade
In order to install the new wiper blade, align it with the attachment point and carefully slide it in. Keep pushing until you hear or feel a satisfying click, indicating that it has securely snapped into place. Please make sure that it is secure.
Lower the wiper arm
Finally, carefully place the wiper arm back onto the windscreen. Test the new wiper blade to ensure that it is working correctly.
Repeat for the Other Blade
If you need to replace and change both wiper blades, simply follow the same process for the second blade.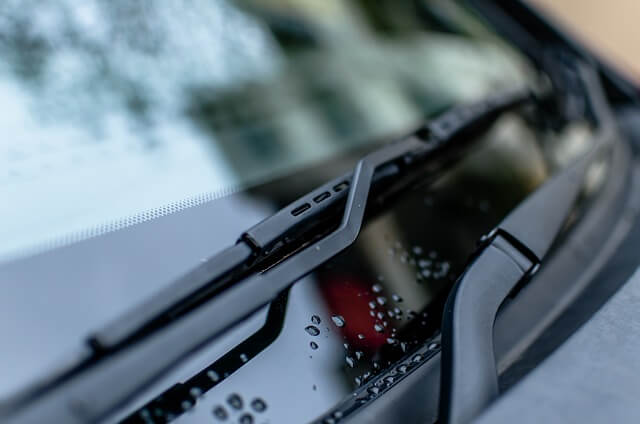 Choosing the Right Replacement Wiper Blades
Consult the manual of your vehicle for recommendations on the appropriate size of wiper blades.
Ensure that the connector type of the new wiper blades matches that of the old ones.
Choose blades that are of high quality, as they will offer both durability and streak-free wiping.
Testing the New Wiper Blades
Activate the wiper system in your vehicle and ensure that it is moving correctly.
Make sure the blades are making complete contact with the windscreen, without any instances of skipping or bouncing.
Test the wipers at various speed settings to ensure they effectively clear water.
Keeping a clear view: Knowing when to change your wiper blades
It is important to regularly maintain your wiper blades in order to achieve the best performance and maintain clear visibility. Here are some signs to watch out for that suggest it's time to replace and change your wiper blades:-
Streaking: If you notice streaks or patches of water on your windscreen after using your wiper blades, it could be an indication that they are worn out.
Skipping: If your windscreen wipers are skipping or leaving areas untouched, it's a sign that you need to replace them.
Squeaking or Chattering: If you hear squeaking or chattering noises during operation, it could be a sign that the blades are worn out.
Bent or Damaged Blades: Inspect the wiper blades for any signs of physical damage, such as bending or tearing.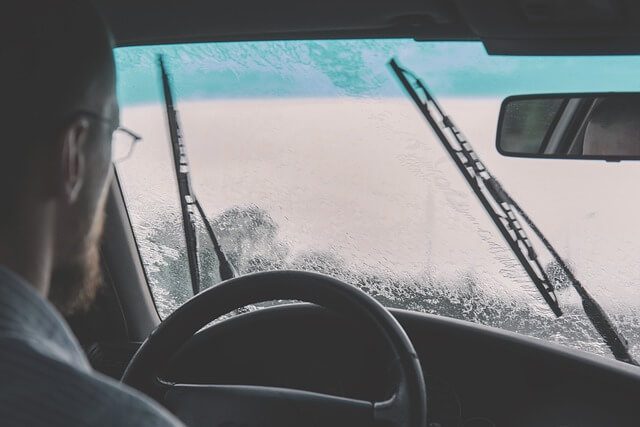 Tips for Extending the Lifespan of Your Wiper Blades
Make sure to clean your windscreen on a regular basis to avoid any buildup of dirt on the wiper blades.
Clean the rubber edges of the blades by gently wiping them using a soft cloth and windscreen cleaner.
It is recommended to replace and change your wiper blades at least once a year or whenever you observe a decrease in their performance.
Frequently Asked Questions (FAQs)
How frequently should I change my wiper blades?
Wiper blades generally require replacement every 6 to 12 months. However, it is crucial to regularly inspect them for any indications of wear.
Is it possible for me to change the wiper blades on my own, or would it be better to seek assistance from a professional?
Replacing wiper blades is a straightforward task that many drivers are capable of doing on their own. However, If you don't feel at ease, you can always seek help from a mechanic.
Can you please explain the distinctions between standard and premium wiper blades?
Premium wiper blades are equipped with advanced features that offer a range of benefits. These include increased durability, improved wiping performance, and enhanced resistance to harsh weather conditions.
Is it possible to replace only the rubber part of the wiper blade?
Although it is technically feasible, it is generally more economical to replace the entire blade assembly.
Is it possible to use dish soap or window cleaner as a substitute for windscreen washer fluid?
It is recommended to use a windscreen washer fluid that is specifically designed for vehicles. Using other products may potentially cause damage to the wiper blades and the windscreen.
Is it necessary to replace and change both wiper blades simultaneously?
Although it is not mandatory to change both blades at the same time, it is advisable to do so in order to ensure consistent wiping performance.
What should I do if my wiper blades still leave streaks after replacement?
Please make sure that the blades are properly installed and that the windscreen is clean. If the issue continues, it is possible that the windscreen may require cleaning or polishing.
Conclusion
In conclusion, mastering the skill of how to change wiper blades is both simple and crucial for every driver. By following the steps provided in this guide, you will gain the necessary confidence to replace your wiper blades. This will result in a clear view of the road, ultimately improving your safety as well as the safety of those around you.
Furthermore, In order to make sure your wiper blades are always ready for any weather conditions, it's important to regularly maintain them and promptly replace them when needed. If you remain proactive, you will consistently maintain a clear perspective on your journey.
Get in touch for professional Car Body Repairs
We hope you enjoyed reading our article on how to change wiper blades and found it useful. If you're looking for a professional car body repairs service, then bring your vehicle to our car body shop in Radcliffe near Manchester and our professional technicians will take care of it for you.
In addition, for your convenience, we offer a fully mobile service and can come to you. We cover the whole of Greater Manchester, Lancashire, Cheshire, Merseyside and Yorkshire.
If you'd like to get a price for our professional vehicle body repair service, then please get in touch with us now on 0161 667 0919 or by filling out our quick quote form to get a free, no-obligation quotation.
We have lots of 5 star reviews on Google from happy customers, so please feel free to check out our reviews.
Or contact our team to arrange a time to bring your vehicle in for an estimate. We look forward to restoring your vehicle and getting you back on the roads!