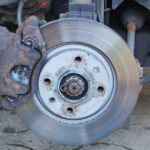 How to Stop Squeaky Brakes on Your Car: Expert Tips and Tricks
10 August 2023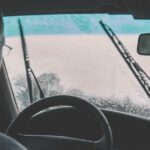 How to Change Wiper Blades: A Step-by-Step Guide
15 August 2023
When it comes to ensuring your vehicle stays in excellent condition, there's one crucial aspect that is often neglected: car battery maintenance. The battery in your car plays a crucial role in its electrical system. It provides the necessary power to start the engine, operate the lights, and run other electrical components.
Therefore, taking proper care of your battery is essential for both its longevity and the overall performance of your vehicle's electrical systems. Furthermore, regular maintenance not only helps extend the lifespan of your battery but also guarantees reliable starting and smooth operation of your vehicle.
In this article, we will delve into the details of car battery maintenance to assist you in keeping your vehicle charged and operating seamlessly.
Understanding Car Batteries
How does a car battery work?
A car battery is a type of rechargeable device that has the ability to store electrical energy in a chemical form. The setup includes a sequence of lead plates that are placed in a mixture of sulfuric acid and water, which is commonly referred to as electrolyte. When you turn on your car, the battery supplies the initial surge of electricity to the starter motor, which then rotates the engine.
After the engine starts running, the alternator kicks in and begins generating electricity. This electricity is used to recharge the battery and provide power to the various electrical systems in the car.
Types of car batteries
There are two main types of car batteries: flooded lead-acid batteries and absorbent glass mat (AGM) batteries. Flooded batteries are the traditional type, well-known for being affordable but needing more maintenance. AGM batteries have gained popularity in modern vehicles due to their maintenance-free nature, longer lifespan, and superior performance.
Signs of a Failing Battery
Slow engine crank
If you happen to observe that your engine is cranking slowly during the start-up process, it might indicate that your battery is gradually losing its strength. This occurs because the battery lacks sufficient power to effectively start the engine. If you're having trouble starting your car, it's a good idea to check your battery as the first step in maintenance.
Dimming headlights
If you notice that your headlights or interior lights are dimming or flickering, it could be a sign of a problem with your battery. If the battery is unable to consistently supply power, you may notice that the lights appear dim or behave unpredictably.
Warning lights on the dashboard
Nowadays, vehicles come with onboard diagnostics systems that are capable of detecting any problems related to the battery, allowing you to carry out maintenance on your car as and when. If you happen to notice a battery or charging system warning light illuminated on your dashboard, it is a clear sign that there might be an issue with either your battery or the charging system.
Regular Car Battery Maintenance Routine
Visual inspection of the battery
Make it a habit in your maintenance routine to occasionally open the hood of your car and visually examine the battery for any indications of damage, corrosion, or leakage. Over time, the battery terminals and cables may accumulate corrosion, which can have an impact on the smooth flow of electricity.
Cleaning battery terminals
When battery terminals become corroded, it can impede the connection between the battery and the rest of the electrical system. To clean the terminals, you can use a combination of baking soda and water along with a wire brush. By ensuring a solid connection, you can achieve optimal electrical flow.
Checking fluid levels
If you have batteries with removable caps, make sure to inspect the fluid levels inside them. If you notice that the fluid level is low, you can add some distilled water to bring it up to the recommended level. Please be careful not to overfill.
Testing battery voltage
To measure the voltage across the battery terminals, you can use a multimeter. Ideally, a fully charged battery should have a voltage reading of approximately 12.6 volts. If the voltage is noticeably lower, it may be a good idea to recharge or replace the battery.
Tips for Prolonging Battery Life
Driving your car regularly
Driving regularly helps to keep the battery charged by allowing the alternator to recharge it, thus preventing it from losing its charge. If you don't use your car frequently, it might be worth considering investing in a battery maintainer.
Avoiding excessive use of electronics when the engine is off
If you use the electronic features of your car, like the radio or lights, while the engine is turned off, it can lead to the battery getting drained. Please ensure that all accessories are switched off before exiting the vehicle.
Make sure to securely fasten the battery
When you drive, the vibrations can loosen the battery, which can affect its connections and potentially cause damage. Please make sure as part of routine maintenance that the battery in your car is properly and securely placed in its tray.
Managing Battery Drain
There are several common reasons why a battery may drain quickly. Battery drain can occur due to various reasons such as leaving lights on, a malfunctioning alternator, or a parasitic draw where a component continues to use power even when the car is turned off. It is crucial to promptly identify and rectify these issues.
How to jump-start a dead battery
It's always a good idea to have a set of jumper cables in your vehicle in case of emergencies. To jumpstart your car, make sure to connect the cables correctly. You can either connect them to another car's battery or use a portable jump starter. To begin, start the engine of the working car and allow it to run for a few minutes. Afterward, attempt to start your own car.
Knowing when to replace a battery is important
Typically, car batteries have a lifespan of approximately 3 to 5 years. If you find yourself facing recurring problems even after taking good care of your device with regular maintenance, or if the battery fails load tests, then it's probably a sign that you need to get a new one for your car.
Extreme Weather Considerations
Effects of cold weather on batteries
When temperatures drop, batteries may not perform as well because the chemical reactions that power them slow down in colder conditions. In cold weather, starting your car can become challenging.
Effects of hot weather on batteries
When temperatures are high, it can lead to the evaporation of fluids and speed up chemical reactions within the battery. Excessive heat can cause a decrease in battery life and raise the chances of potential damage.
Choosing the Right Replacement Battery
Battery compatibility with your vehicle
When you're buying a new battery, make sure it's the right fit for your vehicle. Check that it matches the size, terminal placement, and voltage specifications.
CCA (Cold Cranking Amps) rating
The CCA rating is a measure of how well a battery can start the engine when it's cold outside. When selecting a battery, it's important to consider the CCA (Cold Cranking Amps) rating that is appropriate for your specific climate.
DIY vs. Professional Car Battery Maintenance
Simple car battery maintenance tasks you can do at home
You can easily take care of tasks such as regular visual inspections, cleaning terminals, and checking fluid levels on your own. Completing these maintenance tasks on your car battery can be beneficial in identifying and preventing issues at an early stage.
When to seek professional assistance
Knowing when to seek professional assistance is an important consideration. If you come across complicated electrical problems or have concerns about something more than just routine battery maintenance, it's a good idea to seek the advice of a professional car mechanic. They possess the necessary knowledge and tools to effectively identify and solve complex issues.
Conclusion
In conclusion, It is crucial to carry out routine maintenance on your car battery in order to keep your vehicle's electrical systems working at their best and to ensure that your car starts reliably. In order to ensure your car battery stays in good shape and prevent any unexpected breakdowns, it's important to be aware of the signs of a failing battery, stick to a regular maintenance routine, and follow some simple tips. By doing so, you can effectively extend the lifespan of your battery.
FAQs About Car Battery Maintenance
How frequently should I carry out car battery maintenance?
It is recommended to visually examine your battery when you go for regular oil changes, typically done every 3,000 to 5,000 miles.
Is it possible for a battery to be too old to be jump-started?
Absolutely! In the event that a battery has aged and deteriorated, there is a possibility that it may not retain a charge even after being jump-started. I would recommend replacing the battery in this case.
Is it necessary to disconnect the battery of my car when it's not being used for a long time?
If you are planning to store your car for a long period of time, it is advisable to disconnect the negative terminal. This will help prevent any unnecessary drain on the battery.
Is it safe to use tap water for topping up the fluid level in my battery?
It is generally advised to use distilled water instead of tap water when it comes to batteries. This is because tap water often contains minerals that have the potential to impact the battery's overall performance.
What are some options for disposing of an old battery?
To prevent any harm to the environment caused by lead and acid leakage, it is important to recycle old batteries at designated collection points.
Get in touch for professional Car Body Repairs
We hope you enjoyed reading our article on car battery maintenance and found it useful. If you're looking for a professional car body repairs service, then bring your vehicle to our car body shop in Radcliffe near Manchester and our professional technicians will take care of it for you.
In addition, for your convenience, we offer a fully mobile service and can come to you. We cover the whole of Greater Manchester, Lancashire, Cheshire, Merseyside and Yorkshire.
If you'd like to get a price for our professional vehicle body repair service, then please get in touch with us now on 0161 667 0919 or by filling out our quick quote form to get a free, no-obligation quotation.
We have lots of 5 star reviews on Google from happy customers, so please feel free to check out our reviews.
Or contact our team to arrange a time to bring your vehicle in for an estimate. We look forward to restoring your vehicle and getting you back on the roads!