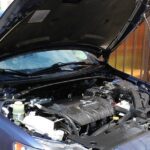 Top 10 Car Engine Problems: Diagnosis and Solutions
26 August 2023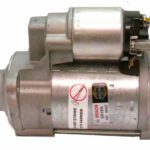 Car Problems: Common Issues and Solutions
30 August 2023
The suspension system of your car is extremely important as it ensures a smooth and secure driving experience. Just like any other component, car suspension systems can experience problems as they age.
Welcome to this guide where we will explore different car suspension problems. We will discuss what causes these issues, how to identify their symptoms, and provide practical solutions to fix them.
Whether you're someone who knows a lot about cars or someone who is just starting to drive, having knowledge about these topics can be beneficial in keeping your vehicle running smoothly and making it last longer.
Most Common Car Suspension Problems
There are several factors that can cause car suspension problems, including normal wear and tear as well as the condition of the road. In this article, we will discuss several common issues that drivers often come across.
Worn-out Shock Absorbers
Shock absorbers, which are also referred to as dampers, play a crucial role in regulating the motion of the springs in your vehicle. As time goes by, these components may start to wear down, which can result in a decrease in suspension performance and make your ride feel less comfortable.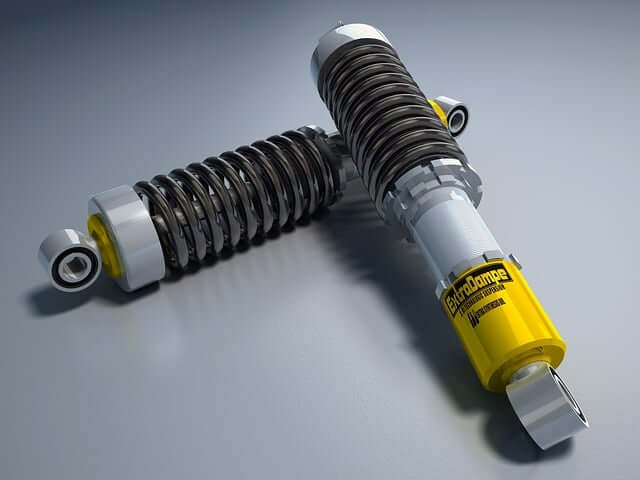 Uneven tyre wear
When your tyres wear unevenly, it's usually a sign that there might be alignment problems with the suspension system of your car. Uneven tyre wear can occur due to improper alignment, which can have negative effects on traction and the overall stability of the vehicle.
Noisy Suspension
If you hear clunking, squeaking, or rattling noises while driving over bumps, it is possible that your suspension system is causing the issue. Unsettling sounds may occur due to loose or damaged components.
Bumpy or Unstable Ride
If you're experiencing a bumpy or unstable ride in your car, it could be a sign that there are problems with your car's shock absorbers, springs, or even the entire suspension system. This can lead to discomfort for passengers and decreased control for the driver.
Pulling to One Side
If you notice that your car tends to drift to one side while you're driving, it could be a result of misaligned wheels or uneven tyre pressure. Therefore, It is extremely important to address this issue promptly in order to ensure safe driving.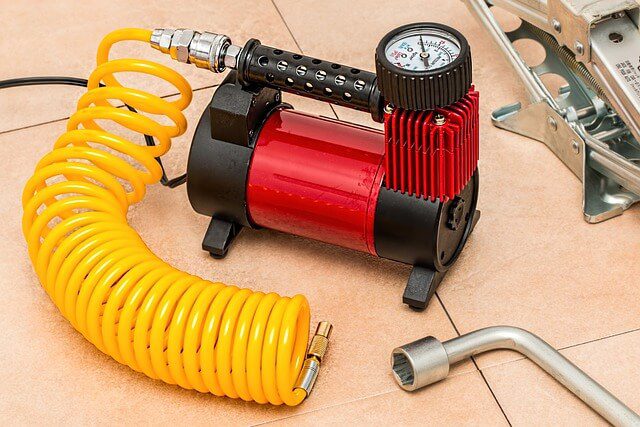 Excessive Bouncing
If you notice that your vehicle bounces excessively after hitting a bump, it might indicate that your shock absorbers are worn out. Not only does this impact the comfort of the ride, but it also decreases the tyre's contact with the road, which can compromise the handling.
Leaking Fluids
If you notice hydraulic fluid leaking around your shock absorbers or struts, it's a definite sign that something is wrong. Leaking of this fluid can cause performance issues as it plays a crucial role in maintaining proper suspension function.
Sagging Suspension
If you notice that one side of your car appears to be lower or if the rear end seems to be sagging, it could be a sign that the springs are worn out. This problem has the potential to impact the stability, handling, and overall appearance of the vehicle.
Hard Steering
If you're experiencing difficulty steering, particularly at lower speeds, it could be an indication of problems with your car suspension system. Furthermore, there may be a possibility that the problem is related to components such as ball joints or tie rods.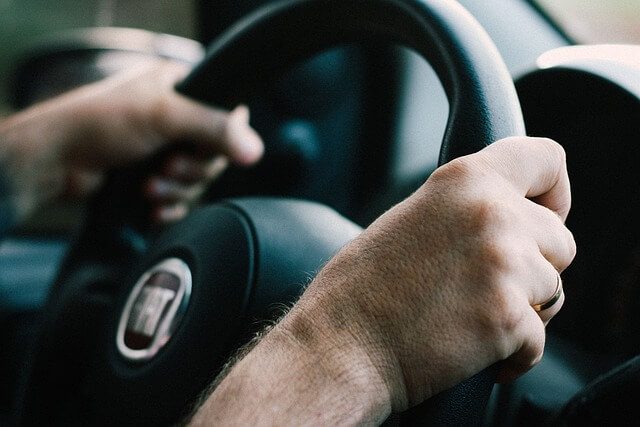 Excessive Vibration
If you're experiencing a lot of vibrations, especially noticeable in the steering wheel or seat, it might be a sign that your car wheels are imbalanced, your suspension components are worn out, or there could be problems with your wheel bearings.
Car Suspension Problems - Symptoms and Solutions
1. Symptom: Worn-out Shock Absorbers
Some symptoms that are easily noticeable include:-
Increased bouncing after bumps
Stopping distances are generally longer
Reduced handling and control

Solution: To restore your vehicle's suspension performance and ensure a comfortable ride, it is recommended to replace worn-out shock absorbers with high-quality replacements.
2. Symptom: Uneven Tyre Wear
Some symptoms that are easily noticeable include:-
Tyres wearing unevenly
Vehicle drifting to one side
Steering wheel off-centre

Solution: To resolve the issue, it is recommended to schedule a wheel alignment. This will help correct the angles of the tyres, resulting in even wear. Ultimately, it will enhance the stability and handling of the vehicle.
3. Symptom: Noisy Suspension
Some symptoms that are easily noticeable include:-
Clunking, squeaking, or rattling sounds
Noise when turning or going over bumps

Solution: To resolve the noise problems in your car, it is recommended to carefully examine and replace any suspension parts that show signs of damage or wear, such as bushings and mounts.
4. Symptom: Bumpy or Unstable Ride
Some symptoms that are easily noticeable are:-
Rough and uncomfortable ride
Reduced driver control
Excessive body roll when cornering

Solution: To resolve the issue, it is important to identify and tackle the underlying problem. This may entail replacing worn-out shocks, struts, or springs to enhance the ride quality by making it smoother and more stable.
5. Symptom: Pulling to One Side
Some symptoms that are easily noticeable include:-
Vehicle drifting to one side
Uneven steering response
Increased tyre wear on one side

Solution: To resolve the issue, it is recommended to inspect and fine-tune the wheel alignment and tyre pressure. This will help achieve a well-balanced steering experience and ensure that the tyres have optimal contact with the road surface.
6. Symptom: Excessive Bouncing
Some symptoms that are easily noticeable include:-
Unusually bouncy ride
Reduced tire grip and traction
Longer braking distances

Solution: To resolve the issue, it is recommended to replace any shock absorbers that are damaged or showing signs of wear. This will help restore the suspension's ability to effectively dampen and reduce bouncing.
Frequently Asked Questions 
How frequently should I get my car's suspension system checked?
It is generally advised to have your suspension system checked by a professional mechanic as part of your regular maintenance routine, usually every 12,000 to 15,000 miles.
Can I still drive my car if the shock absorber is worn out?
It is possible to drive with worn-out shock absorbers, but it is not recommended. Replacing tyres is crucial for ensuring the safety and performance of a vehicle, as they play a vital role in maintaining stability and control.
What are the common causes of alignment problems in car suspension systems?
Alignment problems can occur when you hit potholes, curbs, or other road obstacles, as well as due to regular wear and tear.
What are some ways to increase the longevity of my car's suspension system?
To ensure that your car suspension system lasts as long as possible, it's important to keep up with regular maintenance, steer clear of rough road conditions, and promptly address any problems that arise.
Is the cost of suspension repair high?
The cost of suspension repairs can vary depending on how severe the problem is and which specific components need to be replaced. Making repairs in a timely manner can help avoid more expensive issues in the future.
Can I do suspension repairs on my own?
While it is possible to handle minor car suspension repairs on your own, it is important to note that more complex issues should be left to professionals who have the necessary expertise and specialised tools to accurately diagnose and repair them.
Conclusion - Car Suspension Problems
In summary, it is crucial to have a good grasp of car suspension problems and take appropriate measures to resolve them. This is essential for ensuring a safe, comfortable, and pleasant driving journey. In order to prevent any additional harm to your vehicle's suspension system, it's important to be aware of the symptoms and promptly address them.
In addition, It's important to keep in mind the significance of regular maintenance and professional inspections for your car's suspension. This will help ensure that it stays in the best possible condition. Next time you experience a rough ride or notice any strange sounds, you will be prepared to recognise the problem and respond accordingly.
Get in touch for professional Car Body Repairs
We hope you enjoyed reading our article and found it useful. If you're looking for a professional car body repairs service, then bring your vehicle to our car body shop in Radcliffe near Manchester and our professional technicians will take care of it for you.
In addition, for your convenience, we offer a fully mobile service and can come to you. We cover the whole of Greater Manchester, Lancashire, Cheshire, Merseyside and Yorkshire.
If you'd like to get a price for our professional vehicle body repair service, then please get in touch with us now on 0161 667 0919 or by filling out our quick quote form to get a free, no-obligation quotation.
We have lots of 5 star reviews on Google from happy customers, so please feel free to check out our reviews.
Or contact our team to arrange a time to bring your vehicle in for an estimate. We look forward to restoring your vehicle and getting you back on the roads!