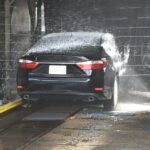 How to Protect Car Paint: A Comprehensive Guide
7 September 2023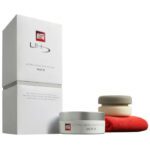 Best Car Wax UK: Our Top 5 Picks
20 September 2023
In the fast-paced world of vehicle care and maintenance, finding the best car polish in the UK can be quite a daunting task. Car enthusiasts and everyday drivers alike seek the perfect product to give their vehicles that beautiful showroom shine. But with a plethora of options available, it's crucial to understand what car polishes are, why using them matters, and which products truly stand out.
Achieving that showroom-quality shine can seem daunting, but fear not! In this article, we'll delve into the world of car polishing, explore the factors that make a product the best, and provide you with a curated list of our top 6 car polishes that are available in the UK.
What is Car Polish?
Car polish is a specially formulated product that is designed to restore and enhance the appearance of your vehicle's paintwork. It does so by removing imperfections such as swirl marks, light scratches and oxidation. Additionally, It serves as a protective layer that not only restores the shine, but also provides a barrier against environmental contaminants, UV rays, and minor scratches.  This keeps your car looking fantastic for longer.
The Importance of Choosing the Right Car Polish
Regular polishing not only keeps your car looking sleek but also extends its lifespan.  The protective layer provided by car polish helps prevent oxidation, which can lead to dull and faded paint. Additionally, it helps maintain the car's resale value.  Therefore, selecting the best polish for your needs is crucial and is paramount to achieving stunning results.
However, not all polishes are created equal, and using the wrong one can lead to unsatisfactory results or even damage to your car's finish. So here's what you need to consider:-
Paint Type
Different vehicle paints require different types of polish. For example, clear coat paints need a gentle polish, while single-stage paints can handle a more abrasive product.
Paint Condition
Assess your car's paint condition. If it has many imperfections, you'll need a heavier compound polish. For minor issues, a lighter polish or a cleaner wax may suffice.
Longevity
Consider how long you want the shine to last. Some polishes offer longer protection, which can be a wise choice if you want to reduce the frequency of polishing.
What Makes the Best Car Polish?
High-Quality Ingredients
The best car polishes are made from top-quality ingredients that effectively remove imperfections and bring out the paint's natural luster. So look for products that contain a blend of cutting compounds and fine abrasives.
Easy Application
User-friendliness is crucial. A good car polish should be easy to apply, whether by hand or with a polishing machine. In addition, It should also be easy to remove without leaving residue.
Long-Lasting Protection
Durability is key. Therefore, the best car polishes offer long-lasting protection against elements like rain, UV rays, and environmental pollutants. They should keep your car shining for an extended period.
Versatility
A versatile vehicle polish is compatible with various paint types, including clear coats, single-stage, and metallic paints. This ensures that it can be used on a wide range of vehicles.
Value for Money
While quality matters, the best polish for your vehicle shouldn't break the bank. It should provide excellent results at a reasonable price.
Best Car Polish Brands in the UK
Now that we understand the criteria for the best car polish, let's take a look at some top contenders available in the UK market.  Here In the UK, you have access to a wide range of brands.  However, the following are our top 6 contenders that consistently deliver exceptional results:-
1. Meguiar's Ultimate Polish
A favourite among car enthusiasts, Meguiar's products are renowned for their effectiveness and ease of use.  Meguiar's Ultimate Polish is renowned for its ability to remove fine scratches and swirl marks while leaving a high-gloss finish. It's suitable for all paint types and offers long-lasting protection.
2. Autoglym Super Resin Polish
Known for its high-quality products, Autoglym offers a variety of car polishes suitable for different needs and budgets.  Inparticular, Autoglym's Super Resin Polish is a favourite among enthusiasts. It's easy to apply and delivers a deep shine. It's also versatile and works well on a variety of paint finishes.
3. Chemical Guys VSS Scratch and Swirl Remover
This brand combines performance and affordability, making it a popular choice for many UK car owners.  Specifically, the VSS Scratch and Swirl Remover from Chemical Guys is excellent for tackling stubborn imperfections. It's a hybrid polish and sealant that restores the paint's brilliance and offers protection.
4. Gtechniq Crystal Serum Ultra
If you're looking for long-lasting protection, Gtechniq's range of ceramic coatings and polishes is worth considering.  For those seeking ultimate protection, Gtechniq's Crystal Serum Ultra is a ceramic coating that provides unparalleled durability and gloss enhancement. It's a premium choice for car enthusiasts.  However, it's only available to professional detailers for professional application.  So visit Gtechiq's website to find your nearest detailer.  For DIY use, they offer a similar product called Crystal Serum Light.  Click the button below to find out more and purchase.
5. 3M Perfect-It EX Compound
With a global reputation for excellence, 3M provides an array of automotive polishing solutions.  3M Perfect-It EX Compound is a professional-grade solution that delivers outstanding results. Designed for high-performance applications, this compound removes deep imperfections and leaves a swirl-free, glossy surface. It's a go-to choice for those who demand nothing but perfection.
6. Griot's Garage Complete Compound
Griot's Garage Complete Compound is renowned for its ease of use and exceptional results. This compound offers a perfect balance between cutting and finishing capabilities. It can remove light to moderate defects and enhance the clarity of your car's paint, resulting in a captivating shine.
How to Apply Car Polish
Achieving that perfect shine involves more than just choosing the right product; the application process matters too. So here's a step-by-step guide to using car polish effectively:-
Prepare Your Car: Firstly, start by washing your car thoroughly to remove dirt and contaminants. Then allow it to dry completely.

Inspect the Paint: Secondly, carefully inspect the paintwork for any imperfections that need addressing.

Choose the Right Pad: Next, select the appropriate polishing pad for your polish. Foam pads are versatile and work well for most applications.

Apply the Polish: Next, apply a small amount of polish to the pad and spread it evenly on the paint surface.

Polish in Sections: Divide your vehicle into sections and work on one at a time. Use a circular motion to apply the polish evenly.

Buff Away Excess: After allowing the polish to haze (usually a minute or two), use a clean microfibre cloth to buff away the excess polish, revealing a brilliant shine.

Final Inspection: Finally, step back and admire your work. Inspect the paint for any remaining imperfections and repeat the process if necessary.
Frequently Asked Questions
Q: How often should I polish my car?
A: It depends on factors like the weather and how much you drive. Generally, twice a year is a good rule of thumb.
Q: Can I use the same polish for my vehicle's exterior and interior?
A: No, vehicle polish is for the exterior. For the interior, use specific products designed for dashboard and upholstery maintenance.
Q: Are ceramic coatings better than traditional polish?
A: Ceramic coatings offer longer-lasting protection, but they can be more challenging to apply. Similarly, traditional polish provides excellent results but with less effort.
Q: Can I apply car polish in direct sunlight?
A: It's best to avoid direct sunlight when polishing as it can cause the product to dry too quickly and make the process more challenging.
Q: Do I need to wax my car after polishing it?
A: Waxing after polishing is a good practice as it adds an extra layer of protection and enhances the shine.
Q: Can car polish remove deep scratches?
A: Car polish can improve the appearance of minor scratches, but deep ones may require professional attention.
Q: How can I maintain my car's shine between polishes?
A: Regular washing and waxing can help maintain your car's shine between polishing sessions. Therefore, choose a high-quality car wax for added protection.
Conclusion
In the world of car care, choosing the best car polish for your UK vehicle is a decision that can make a world of difference.  And for 2023, the products mentioned above stand out as the top contenders that we'd recommend.  So whether you're an avid enthusiast or a professional detailer, these polishes can help you achieve a paint finish that turns heads and makes a lasting impression. 
Above all, don't compromise on the shine of your vehicle. Instead, elevate your car's appearance with the best car polishes of 2023 and experience the true potential of automotive detailing.
Finally, remember to choose wisely, follow the application steps meticulously, and enjoy the rewarding process of unveiling a stunningly polished car!
Get in touch for professional Car Body Repairs
We hope you enjoyed reading our article and found it both useful and informative. If you're looking for a professional car body repairs service, then bring your vehicle to our car body shop in Radcliffe near Manchester and our professional technicians will take care of it for you.
In addition, for your convenience, we offer a fully mobile service and can come to you. We cover the whole of Greater Manchester, Lancashire, Cheshire, Merseyside and Yorkshire.
If you'd like to get a price for our professional vehicle body repair service, then please get in touch with us now on 0161 667 0919 or by filling out our quick quote form to get a free, no-obligation quotation.
We have lots of 5 star reviews on Google from happy customers, so please feel free to check out our reviews.
Or contact our team to arrange a time to bring your vehicle in for an estimate. We look forward to restoring your vehicle and getting you back on the roads!