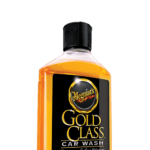 Best Car Shampoo UK: Our Top 7 Picks
27 September 2023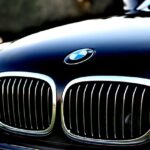 What is vehicle excise duty?
12 October 2023
Buying a car in the UK can be both thrilling and overwhelming, particularly if you're doing it for the first time. In order to navigate through the multitude of choices, regulations, and decisions, it is essential to have a good understanding of the relevant information. Therefore, welcome to this guide where we will take you through the step-by-step process of how to buy a car in the UK.
We'll cover everything from selecting the perfect vehicle to finalising the purchase. Whether you have years of driving experience under your belt or you're just starting out, this article will provide you with the information and confidence you need to make a well-informed purchase decision and get the best value for your money.
How to buy a car in the UK - Understanding Your Budget
Setting Your Budget
Before you begin your car shopping journey, it is crucial to establish the amount of money you are comfortable spending. When making a purchase, it's important to take into account not just the initial price, but also the ongoing expenses such as insurance, fuel, and maintenance. By utilising this, you can effectively narrow down your choices and avoid overspending.
Financing Options
If you can't afford to pay for the car upfront, you might want to consider looking into financing options like personal loans or car finance deals. Make sure to compare interest rates and terms in order to find the best deal that fits within your budget.
Factoring in Additional Costs
It's important to keep in mind that buying a car involves more than just considering the initial price displayed on the sticker. In addition, it is important to consider budgeting for expenses such as road tax, insurance, and potential repair costs. Make sure to include these factors in your budget to prevent any unexpected surprises later on.
How to buy a car in the UK - Researching Car Models
New vs. Used Cars
Consider whether you prefer a brand-new car or if a used one would be satisfactory. When it comes to cars, the newer models come with all the latest features, but they do come with a higher price tag. On the other hand, used cars can be a more affordable option, but they may have some signs of wear and tear.
Fuel Efficiency and Environmental Impact
When making your decision, please take into account the environmental consequences by choosing a fuel-efficient or electric vehicle. By applying this, you can potentially save money on fuel expenses while also decreasing your carbon footprint.
Safety Features
Ensuring safety should always be a primary concern. When searching for cars, it's important to prioritise advanced safety features that can help keep you and your passengers safe while driving. Some examples of these features include adaptive cruise control, lane-keeping assist, and automatic emergency braking.
How to buy a car in the UK - Finding a Reliable Dealer
Online vs. Local Dealerships
You can browse cars online or visit local dealerships. Both have their advantages, so explore both options to find the best selection and prices.
Reading Reviews and Ratings
Before choosing a dealer, read reviews and ratings from previous customers to ensure they have a good reputation for honesty and customer service.
Visiting Dealerships
When you find a potential car, visit the dealership to inspect the vehicle in person, ask questions, and take it for a test drive.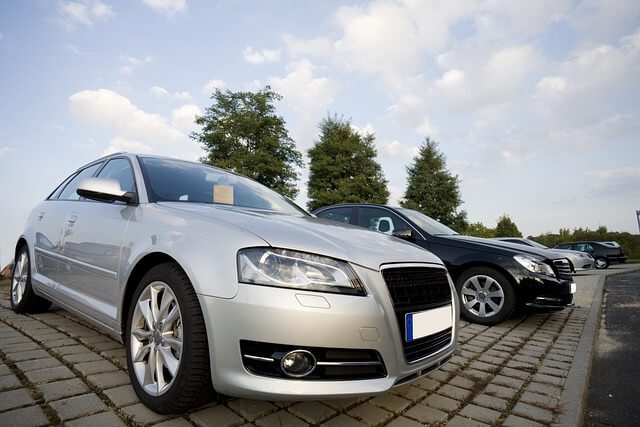 How to buy a car in the UK - Test Driving and Inspection
Scheduling a Test Drive
It's always important to never skip the test drive. This is your opportunity to experience how the car performs and determine if it provides a comfortable ride for you. Please be attentive to any unusual sounds or problems.
Checking the Vehicle History
For used cars, obtain a full vehicle history report to ensure there are no hidden problems like accidents or recalls.
Professional Inspection
Consider getting a professional mechanic to inspect the car thoroughly before making the final decision. This can save you from buying a lemon.
How to buy a car in the UK - Negotiating the Price
Knowing the Fair Market Value
Make sure to conduct thorough research on the fair market value of the car you are interested in. This will help you determine whether the deal you are getting is reasonable or not. To get accurate pricing information, it's a good idea to utilise online tools and price comparison websites. 
Haggling Tips
Don't be afraid to negotiate the price. Dealers frequently have a bit of flexibility when it comes to negotiating, so it's a good idea to engage in polite and confident haggling.
Considering Incentives
Make sure to check if there are any manufacturer or dealer incentives available, like cashback offers or low-interest financing, that could make the deal even more appealing.
How to buy a car in the UK - Completing the Paperwork
V5C Registration Document
Make sure to complete the V5C registration document to officially transfer ownership of the car to your name.
Vehicle Tax and Insurance
Arrange for vehicle tax and insurance coverage before you hit the road. It's a legal requirement in the UK.
Bill of Sale
Always get a bill of sale that includes all the details of the transaction, protecting both you and the seller.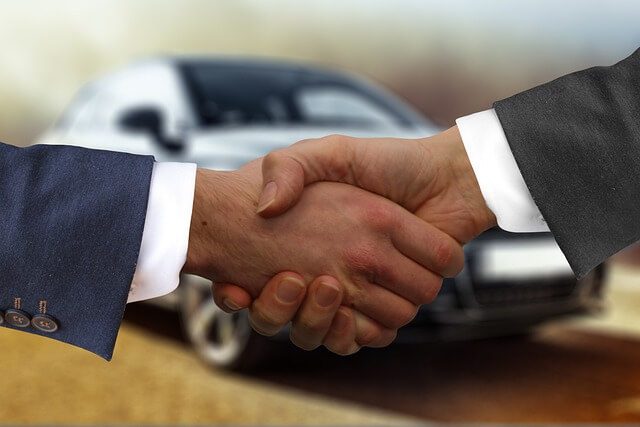 How to buy a car in the UK - Taking Delivery of Your Car
Final Checks
Before driving off, double-check that all necessary documents are in order, and the car is in the condition you agreed upon.
Understanding the Warranty
Understand the warranty coverage of your car, in case you encounter any issues in the early days of ownership.
Getting Your Car Home
Ensure you have insurance and road tax sorted before driving your new car home legally.
How to buy a car in the UK - Maintaining Your Car
Regular Servicing
Follow the manufacturer's maintenance schedule to keep your car running smoothly and avoid costly repairs.
Handling Repairs
If you experience any issues, address them promptly to prevent further damage.
Keeping Records
Keep records of all maintenance and repairs, which can be useful for resale and warranty claims.
Frequently Asked Questions  - How to buy a car UK
1. Is it possible for non-residents to buy a car in the UK?
Absolutely! It is indeed possible for non-residents to buy a car in the United Kingdom. In order to proceed, you will be required to provide proof of your identity, proof of your address, and possess a UK bank account.
2. Are there any tax factors to consider when purchasing a car?
When purchasing a car in the UK, it's important to keep in mind that there are certain taxes you'll need to factor in. These include the Vehicle Excise Duty (VED) and the Value Added Tax (VAT).
3. What documents are required for the transfer of ownership?
In order to complete the process, please make sure you have the following documents ready: the V5C logbook, MOT certificate, service history, and proof of identity.
4. Should I consider purchasing an extended warranty?
The decision ultimately comes down to your personal preference and the car's reliability. Extended warranties can bring peace of mind to certain buyers, while others may not find them as comforting.
5. Is it possible to negotiate the price when purchasing a vehicle from a dealership?
Absolutely! When you're at a dealership, it's definitely possible to negotiate the price. In the UK, it is a commonly observed practise.
6. How can I make sure that the car I'm interested in buying is not stolen or has any outstanding finance?
To ensure that the car doesn't have any undisclosed problems, it's advisable to conduct a vehicle history check.
7. Is it better to buy a new or used car in the UK?
When deciding whether to buy a new or used car in the UK, it ultimately comes down to your budget and personal preferences. When it comes to cars, new ones come with all the latest features, while used cars tend to be more affordable for those on a budget.
Conclusion - How to buy a car in the UK
When it comes to buying a car in the UK, it's crucial to make a well-informed decision. Being knowledgeable is your greatest advantage in this process. By using this detailed guide, you are on the right track to finding the perfect car that meets both your requirements and budget. It's important to keep in mind the significance of conducting comprehensive research, allowing yourself ample time, and making wise negotiation decisions. By following these steps and tips on how to buy a car in the UK, you will be able to navigate the car-buying journey with confidence.
Remember to drive safely, keep up with regular maintenance, and enjoy the freedom that comes with having your own vehicle!
Get in touch for professional Car Body Repairs
We hope you enjoyed reading our article about how to buy a car in the UK and found it useful. If you're looking for a professional car body repairs service, then bring your vehicle to our car body shop in Radcliffe near Manchester and our professional technicians will take care of it for you.
In addition, for your convenience, we offer a fully mobile service and can come to you. We cover the whole of Greater Manchester, Lancashire, Cheshire, Merseyside and Yorkshire.
If you'd like to get a price for our professional vehicle body repair service, then please get in touch with us now on 0161 667 0919 or by filling out our quick quote form to get a free, no-obligation quotation.
We have lots of 5 star reviews on Google from happy customers, so please feel free to check out our reviews.
Or contact our team to arrange a time to bring your vehicle in for an estimate. We look forward to restoring your vehicle and getting you back on the roads!