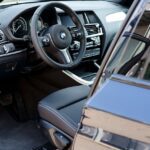 Car Interior Repair: Restoring the Beauty Inside
20 June 2023
Car Maintenance Tips: Keep Your Vehicle Running Smoothly
5 July 2023
Summertime is here, and with it comes scorching temperatures that can turn your car into a sweltering oven.  So as the summer heat rolls in, it's important to ensure that your car remains cool and comfortable. The scorching temperatures can make it unbearable to sit inside a hot car, and it can also have a negative impact on your vehicle's performance.
In this article, we will explore effective strategies that will be helpful in keeping your car cool during the summer months, ensuring a pleasant driving experience even in the hottest weather.
So whether you're planning a long road trip or simply commuting to work, we've got you covered!  Read on to learn more...
Understanding the Impact of Heat on Your Car
The intense heat of summer can have detrimental effects on your car's internal components and overall performance. Prolonged exposure to high temperatures can cause issues such as overheating, battery problems, tyre pressure fluctuations, and damage to the interior materials.  Therefore, It is essential to take preventive measures to protect your vehicle from these potential risks.
Parking Strategies to Keep Your Car Cool 
One of the most effective ways to keep your car cool in summer is to choose the right parking spot. Whenever possible, park your vehicle in shaded areas.  For example, under the shade of a tree or a building, or under covered parking. This helps minimise direct exposure to the sun and reduces the buildup of heat inside the car.
Utilising Sunshades and Window Tints
Sunshades and window tints are valuable tools for blocking out the sun's rays and reducing heat penetration inside the car. Sunshades act as a physical barrier, preventing direct sunlight from entering through the windshield.  Therefore, Invest in quality window shades that cover all windows, especially the windshield.
Reflective sunshades are designed to reflect sunlight away from your car, keeping the interior cooler. Place them on the dashboard and rear window to create a barrier that prevents heat from entering. These sunshades are affordable and readily available at automotive stores.
Window tints, on the other hand, provide a long-term solution by reducing heat and glare while protecting your privacy.  As a result, window tinting is an excellent investment for keeping your car cool in summer. Tinted windows block a significant amount of heat-producing UV rays, helping to maintain a comfortable temperature inside your vehicle. Ensure that the tinting complies with local regulations to avoid any legal issues.
Opt for Light-Coloured Seat Covers
Dark-coloured seat covers can absorb heat and make your seats uncomfortably hot. To keep your car cool in summer, choose light-coloured or reflective seat covers that reflect sunlight rather than absorb it. This simple change can make a noticeable difference in the temperature inside your vehicle.
Use a Cooling Seat Cushion
Cooling seat cushions are an innovative solution for beating the heat and keeping your car cool during summer drives. These cushions use cooling gel technology or ventilation systems to circulate air, providing a refreshing and cool seating experience.  So consider investing in a cooling seat cushion for added comfort.
Install Vent Visors
Vent visors, also known as window deflectors, are helpful accessories that allow you to crack your windows open slightly even when it's raining. They promote airflow without letting rainwater enter your car. By installing vent visors, you can keep your windows cracked for ventilation, reducing the interior temperature.
Optimal Air Conditioning Practices For Keeping Your Car Cool 
Proper usage of your car's air conditioning system can significantly contribute to a cooler driving experience. In order to maximise its efficiency and keep your car cool in summer, consider the following tips:-
Set the temperature to a comfortable level, balancing coolness with fuel efficiency.
Make use of the re-circulation mode to cool the already conditioned air inside the car.
Use the fan setting wisely, adjusting it according to your cooling needs.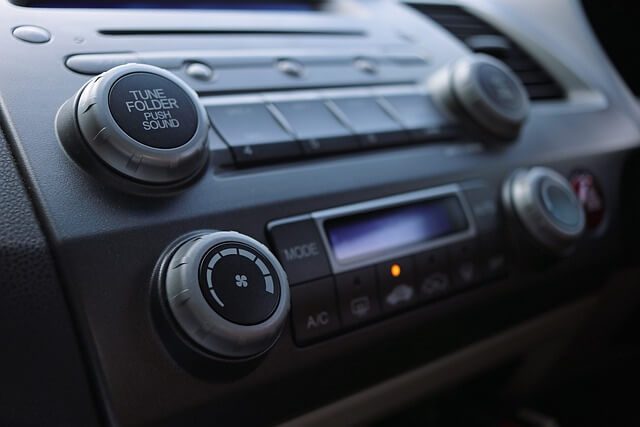 Regular Maintenance for Efficient Cooling
Regular maintenance of your vehicle's cooling system is crucial for optimal performance.  So it's important to ensure that your car's air conditioning system is serviced and checked for any refrigerant leaks. Additionally, clean or replace the air filters as needed to maintain the airflow and cooling efficiency.
Consider Remote Start Systems
Remote start systems allow you to start your car's engine and activate the air conditioning from a distance. By starting your car a few minutes before you enter, you can ensure that the AC is running and cooling the interior before you step inside. This feature is particularly useful during scorching summer days when you want to cool the inside of your car.
Accessories To Help Keep Your Car Cool
There are several cooling accessories available on the market that can enhance your car's cooling capabilities. Consider investing in portable fans, cooling seat covers, or even mini refrigerators to keep your beverages chilled during long drives. These accessories can provide additional comfort and relief from the summer heat.
Hydration and Comfort Inside the Vehicle
Staying hydrated is vital for both your well-being and alertness while driving. Keep a supply of water bottles in your car and encourage regular hydration breaks during extended journeys. Additionally, using light-coloured and breathable seat covers can help prevent discomfort from hot seats.
Importance of Regularly Checking Fluid Levels
High temperatures can accelerate the evaporation of fluids in your car, such as coolant and motor oil. So regularly check the fluid levels and top them up as necessary to ensure your car's engine remains cool and lubricated. Consult your vehicle's manual for specific guidelines on fluid checks and replacements.
Avoiding Hot Car Interior Hazards
Leaving your car parked under the sun for extended periods can lead to hazardous conditions inside the vehicle. Always check for hot surfaces before touching them, as they can cause burns. Additionally, be cautious when using car seats or buckles, as they can become extremely hot and potentially harm occupants, especially children and pets.
Avoid Leaving Valuables in the Car
Leaving valuables in your car during the summer can be risky due to the increased chances of theft. Moreover, valuable items can attract direct sunlight, leading to temperature spikes inside the vehicle.  So be sure to remove any valuable belongings from your car or keep them out of sight in a locked compartment.
Additional Tips for Keeping Your Car Cool In Summer
Here are some additional tips for how to keep your car cool and comfortable during the summer:-
Open windows or sunroofs briefly before entering to allow hot air to escape.
Consider investing in seat coolers or ventilated seats for added comfort.
Plan your journeys during cooler parts of the day, if possible.
Keep a small battery-operated fan in your car for instant relief.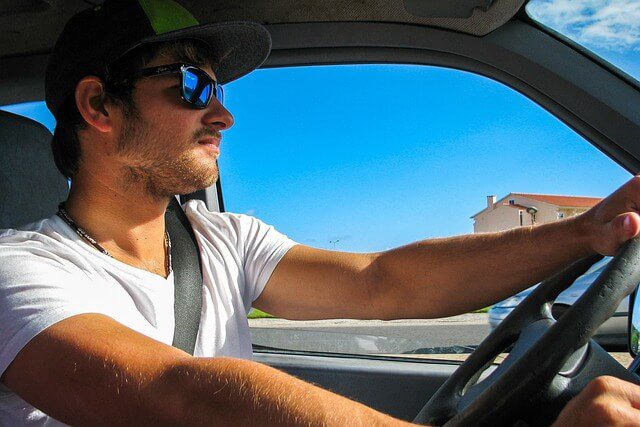 Conclusion - Keeping Your Car Cool In Summer
In summary, with the summer heat in full swing, keeping your car cool is essential for a pleasant and safe driving experience. By following the strategies mentioned in this article, such as parking in shaded areas, utilising sunshades and window tints, optimising air conditioning practices, and regular maintenance, you can ensure that your car remains cool even on the hottest days.
Remember to park in the shade, use window shades, crack the windows open, and consider investing in accessories like reflective sunshades and cooling seat cushions.  Also, remember to stay hydrated, take breaks, and prioritise safety throughout your journeys.
Stay cool, stay comfortable, and enjoy your summer drives in your car!
FAQs - How to Keep Your Car Cool In Summer 
1. Can I use aluminum foil to reflect the sun's rays and keep my car cooler?
Yes, using aluminum foil on your car's windshield can help reflect the sun's rays and reduce heat buildup inside the vehicle. However, make sure to secure it properly and avoid obstructing your view.
2. How often should I have my car's air conditioning system serviced?
It is recommended to have your car's air conditioning system serviced at least once a year. Regular maintenance helps identify any potential issues and ensures optimal cooling performance.
3. Is it safe to leave my car windows slightly open to keep it cool in summer?
Leaving your car's windows slightly open can help promote airflow and reduce heat buildup. However, it's important to ensure that the opening is small enough to prevent unauthorised access or rainwater from entering the vehicle.
4. Can using a windshield sunshade protect my dashboard from sun damage?
Yes, a windshield sunshade can effectively block out the sun's rays and protect your dashboard from excessive heat and sun damage. It also helps maintain the overall interior temperature of your car.
5. How can I prevent my steering wheel from getting too hot in the summer?
To prevent your steering wheel from getting too hot, consider using a steering wheel cover or keeping a towel or cloth handy to cover it when parking your car. This helps minimise direct exposure to sunlight and keeps the steering wheel cooler.
6. Can I leave my car running with the AC on to keep it cool?
While it may seem tempting to leave your car running with the AC on, it's not recommended due to safety and environmental concerns. Instead, utilise remote start systems or use other methods mentioned in this article to cool down your car before getting in.
7. Should I keep my windows open or closed while driving in summer?
It's generally better to keep your windows closed while driving in summer to reduce drag and improve fuel efficiency. However, if the outside temperature is cooler than the interior, you can crack the windows open slightly for ventilation.
8. Does parking in a garage help keep the car cool in summer?
Yes, parking in a garage provides protection from direct sunlight, keeping your car cool in summer. Therefore, If you have access to a garage, it's highly recommended to park your car inside.
Get in touch for professional Car Body Repairs
We hope you found our article useful on how to keep your car cool in summer . If you're looking for a car body repairs service, then bring your vehicle to our car body shop in Radcliffe near Manchester and our professional technicians will take care of it for you.
In addition, for your convenience, we offer a fully mobile service and can come to you. We cover the whole of Greater Manchester, Lancashire, Cheshire, Merseyside and Yorkshire.
If you'd like to get a price for our professional vehicle body repair service, then please get in touch with us now on 0161 667 0919 or by filling out our quick quote form to get a free, no-obligation quotation.
We have lots of 5 star reviews on Google from happy customers, so please feel free to check out our reviews.
Or contact our team to arrange a time to bring your vehicle in for an estimate. We look forward to restoring your vehicle and getting you back on the roads!