Diamond Cut Alloy Repair across Chester
Here at Signature Alloy Wheel & Body Repairs, we have over the years gained an enviable and renowned reputation for our diamond cut alloy repair and refurbishment work across Chester.
We're the only company located in the Chester area who offer a mobile same day repair service for diamond cut alloy wheel repair and refurbishment. This is fantastic news for our customers as it means they don't not need to have the inconvenience of being without their vehicle for 5 days or more if they were to take their car to a traditional body shop.
If you require a free quote for diamond cut alloy wheel repair anywhere in Chester, using either our mobile service or to take your vehicle to our body shop, please give us a call on 0161 667 0919 or fill in our Quick Quote form.
What are Diamond Cut Wheels?
Diamond cut wheels are polished aluminium wheels that have a shiny mirror-like finish and an etched lacquer. Diamond cut wheels are very striking looking in appearance and are often found on lots of modern and more luxurious vehicles. There are lots of different types of diamond cut wheels, so it's essential that you go to an expert for any repair work that may be required, as they will have all the necessary professional equipment. Diamond cut wheels look great on a vehicle and greatly enhance its appearance. However, one big downfall they have is that because the wheels are not painted, they can become very easily damaged by everyday wear & tear such as stone chips and weather corrosion.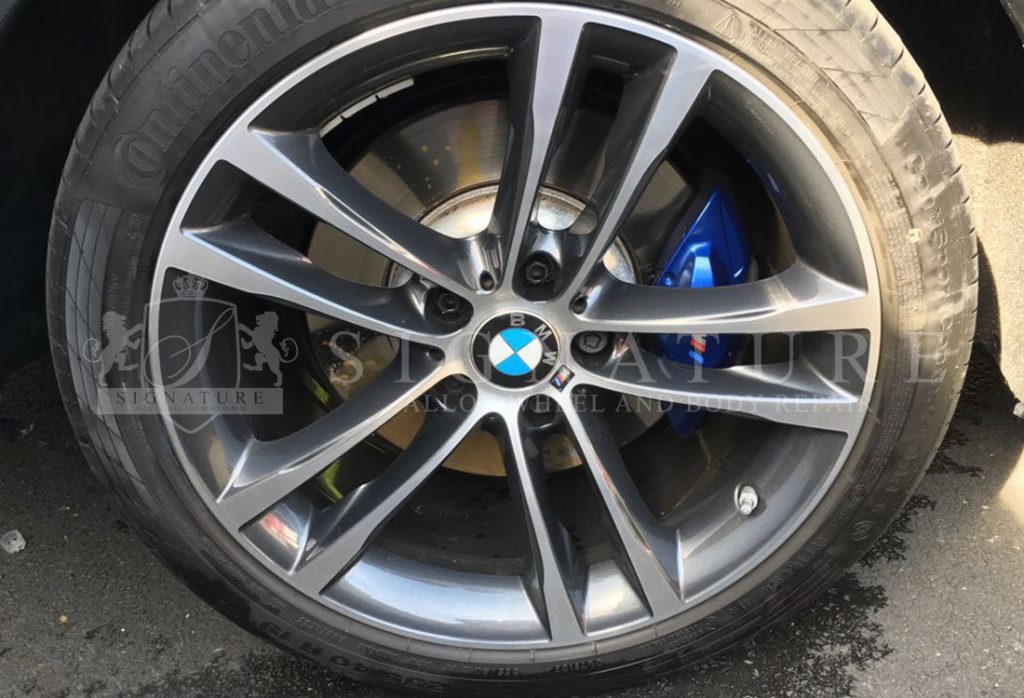 How do Signature repair diamond cut wheels?
We use the very latest in technology, specialist tools and equipment for diamond cut alloy wheel repair and can remove kerb damage and erosion by re-polishing the external edges and surface of the wheel itself. This methodology should ensure that the wheels end up looking as good as new again. However, we cannot provide a guarantee for this type of service because of the nature of diamond cut wheels.
The actual repair process itself begins by removing the alloy wheels from the vehicle and then the technician will go onto repair/refurbish them using a specialist tool called a lathe.
The lathe is used to strip away any old layers of lacquer or paint, which provides a smooth surface ready for the repair to be done. The next step is to apply a powder coat finish to the surface which is then cured. Once this has dried completely and has cooled down, the technician will progress to cut a thin layer from the alloy using the lathe and will then apply a clear lacquer over the top. The alloy wheel is then returned to the oven for one final cure in order to complete the whole repair process.
Please note that on some occasions where the wheel is too fragile, it may not not always possible to diamond cut alloy wheels. In this case, our repair technicians may advise to have the wheels powder coated instead.
You can check the quality of our diamond cut wheel repair in the photos below.
Diamond Cut Alloy Repair Chester - Gallery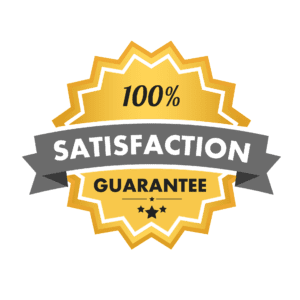 Why choose signature to repair your diamond cut alloys in Chester?
Fully mobile service - diamond cut alloy repair across Chester
Experts - Fully trained & experienced SMART repair technicians
Users of latest SMART repair equipment & technology
Ultimate convenience - Appointments at a time & place to suit you
Customer satisfaction - we have plenty of 5* reviews on Google & Facebook
100% guarantee - all of our repair work is guaranteed
We have lots of satisfied customers
91 reviews on